I have traveled through all of Saudi Arabia, but no city I visited compares to Jubail. I first arrived there almost by accident in 2004, and soon after seeing the city, I decided I really had to stay.
It is busy and modern just like any capital, yet it retains the leisurely pace and feel of a quiet holiday seaside town.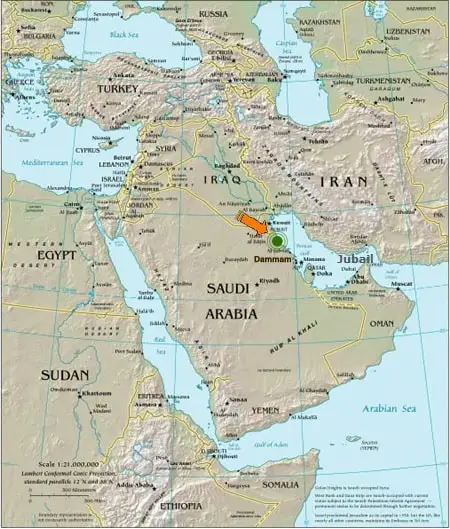 Jubail is quite simply the best city in Saudi Arabia for anyone to live or to visit. Below are 10 important reasons why you should come.  
Plenty of Work
Best Beaches
Excellent Cornish
Top Shopping
Leafy Green Spaces
Great Hospitals & Very Clean
Top Class Schools/Colleges
Excellent Roads
New, Clean, Spacious Mosques
Beach Camps
Useful Facts About Jubail
Location
Eastern Province of Saudi Arabia
Size
Largest Industrial City in the World  1,016 sq km 
Water/Power
Largest Independent Water and Power Project
2743.6 MW of electricity and 800,000 m3 of water daily
History
7,000 years old
Formerly Fishing Village (Jubail Balad)
Origin
Became Industrial City in 1975
People
Population 350,000
Ports
Jubail Commercial Seaport & King Fahd Industrial
Seaport
Airport
King Fahad International Airport, 100kms
Water
Production
Worlds Largest Desalination Plant
5.6 million cubic meters every day
1. Abundance of Work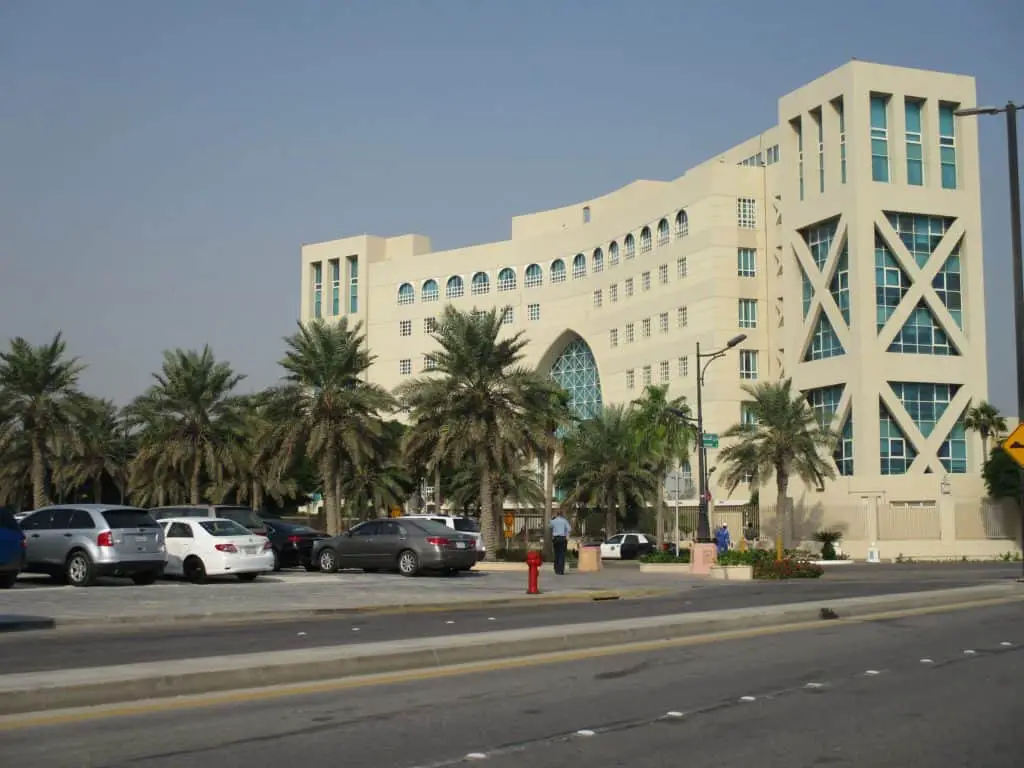 Jubail Industrial City is a working city with a mixed population made up of Saudis and expats. It is the home of the petrochemical giant SABIC and is governed and administered by the Royal Commission of Jubail and Yanbu.
Since the 1950s and until today workers and their families have come from all areas of Saudi Arabia to take up employment in one of the many petroleum companies belonging to SABIC that are based here.
They range from crude oil, plastics, iron, and metals production. 
There is also a huge industrial support area that offers building, construction, and technical services to the numerous plants and refineries.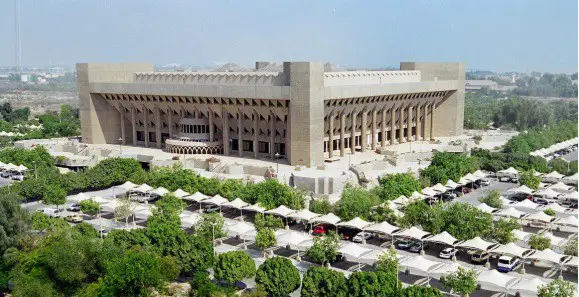 SABIC and the Royal Commission offer great employment opportunities including tax-free salaries, free or subsidized housing and a host of worker benefits. 
There is little unemployment in Jubail and its people enjoy a high standard of living with great salaries and housing in large villas with gardens in beautiful residential areas.
At weekends, the city empties as people head off to see families in their hometowns.  
2. Super Sandy Beaches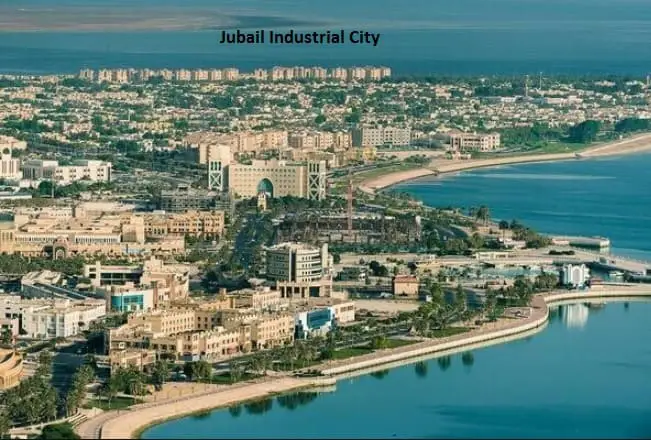 Industrial Jubail boasts some of the most beautiful beaches in Saudi Arabia that are located next to the clean blue warm Gulf sea.  
There are five main public beaches each with their own special characteristics. 
Al Baha Beach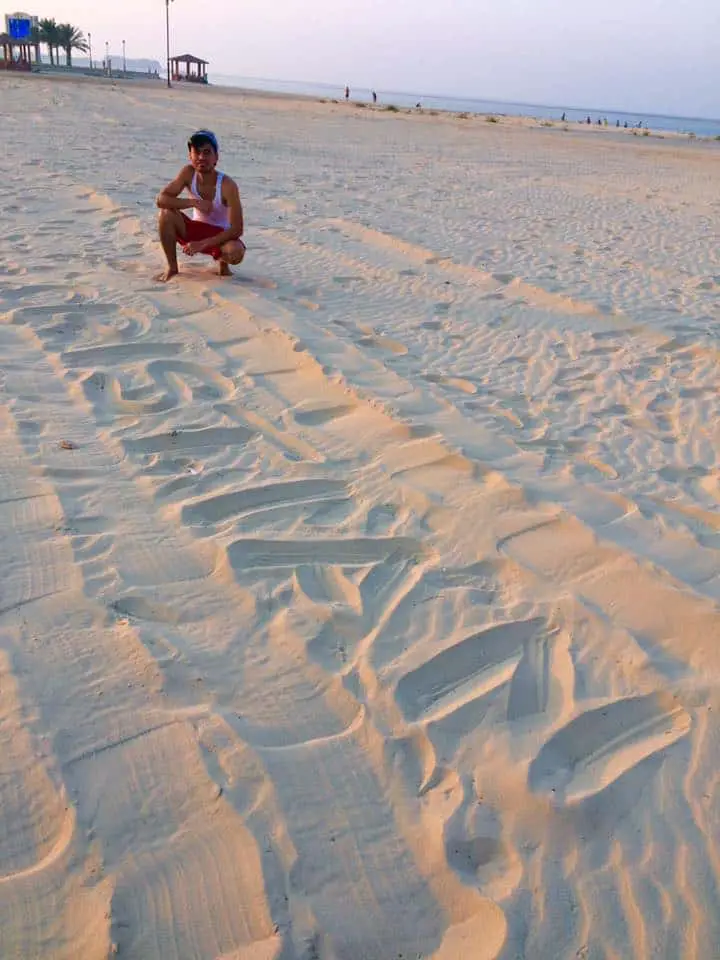 This beach lies north of the Jubail Intercontinental Hotel. As well as a great place for swimming it has football, volleyball and sporting facilities.
It is a wide beach that is used, by college students living in residential halls opposite. 
Al Nakheel Beach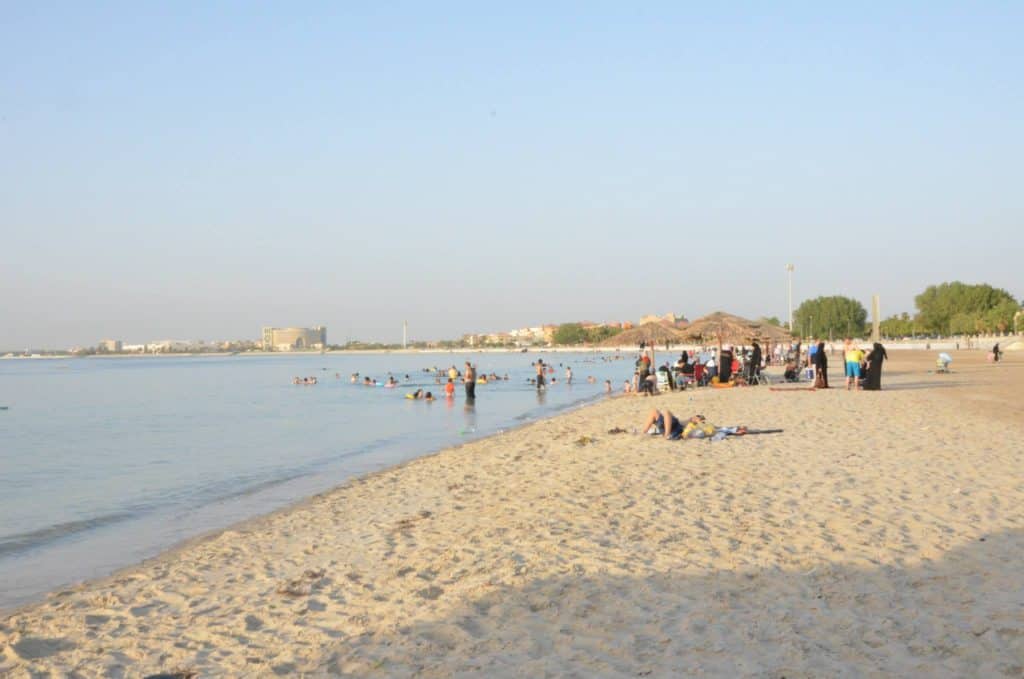 This beach is divided into two parts; a singles area and a family area. Children and families love to meet there at weekends. Sea levels are shallow and there are a number of kids playgrounds and grassy sitting areas.
Food and ice cream trucks service visitors and many families bring huge picnics and stay for hours. 
The singles swimming area is great. There are no stones underfoot and there's always lots of sea life like crabs, scuttle fish and abundance of larger edible varieties. While it is possible, spearfishing is prohibited. 
Fanateer Beach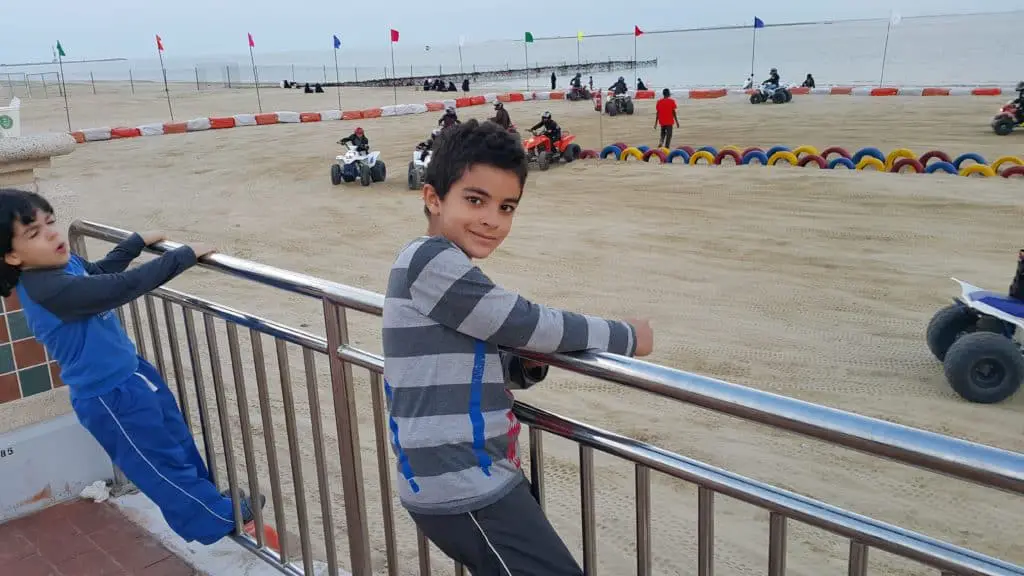 Fanateer is the main town public beach. It can be reached from anywhere in the city in a couple of minutes on foot.
The beach is a narrow long stripe sitting in a lagoon-shaped bay. On the beaches, exotic palm tree shades sitting areas are provided for family picnics, etc.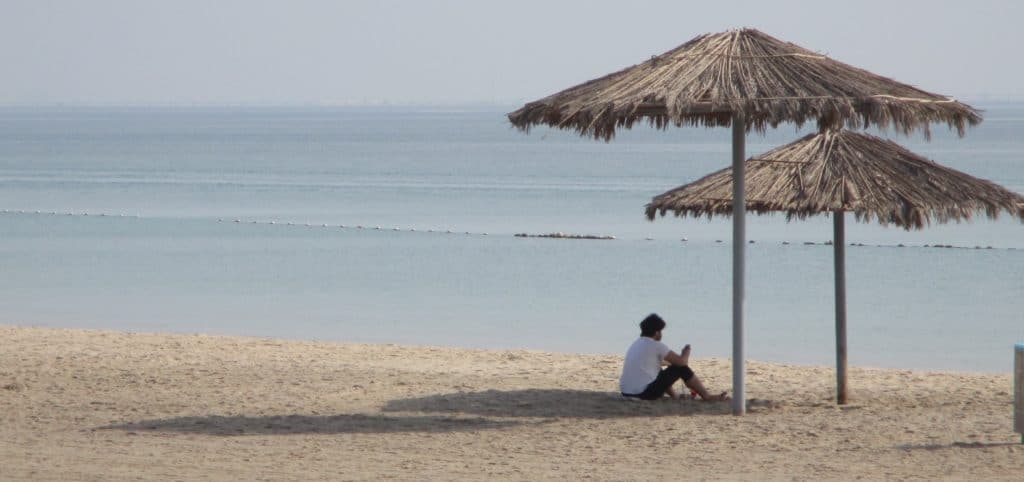 Here you can swim, enjoy the abundant sea life and meet up with for coffee and sit on the grassy banks that line the long stretch of beach 
There are a lot of kids playgrounds dotted along the three-kilometer stretch. In the cooler months (Oct-June) people love to exercise or take an early evening stroll along paved cornish with a magnificent sea view and enjoy the cool sea breeze.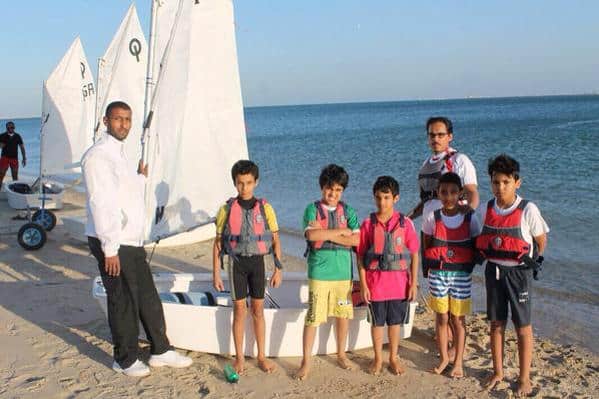 It gets particularly busy at weekends with families having picnics or young people meeting up for fun. There are kilometers of grassy, tree-lined areas that are delighted environments to sit in and enjoy.  
Dareen Beach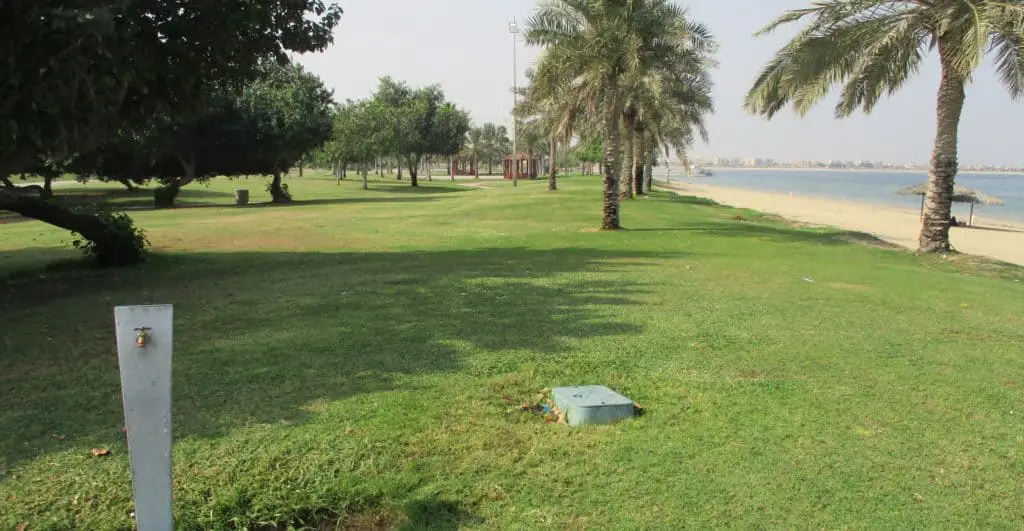 The Dareen beach starts where Fanateer beach ends. It lies on the north side of the Fanateer bay. Here, families meet at weekends to enjoy the green, grassy banks and a park-like atmosphere.
There are wonderful spacious kids playgrounds, fenced astroturf football field enclosures, and food and coffee shops. 
The sand in the sea underfoot is very silty and squishy so it is not very popular with swimmers.
You will see groups of young people running and exercising there since the air is good and it is mostly traffic-free. 
Jalmoudah Beach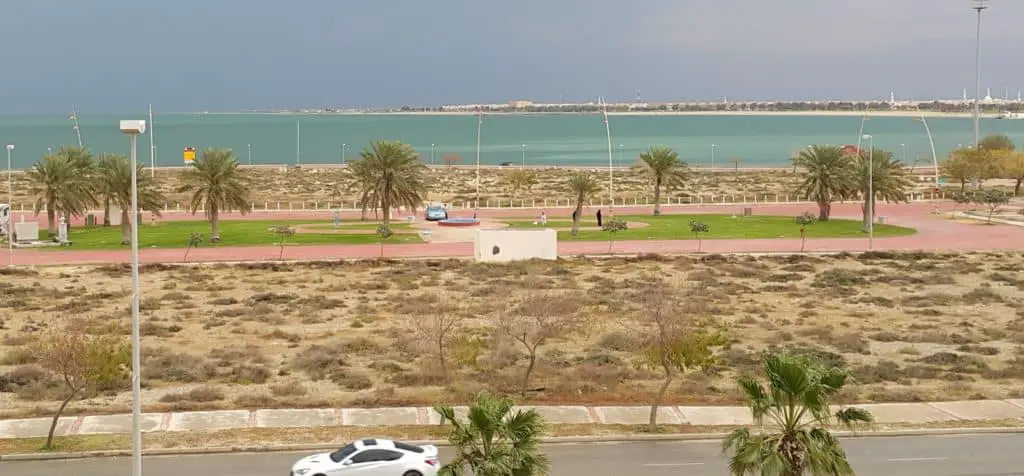 The long stretch of the Jalmoudah beach is wild and wonderful. It is directly opposite Dareen beach across the bay.
The waves are stronger here since the coast catches the strong northern winds. It is a new beach and still under development. The sands are silty but it is a good spot for fishing and for romantic walks.   
On windy days, people come here to practice kite surfing and other water sports. 
All the Jubail beaches are clean and well maintained, The Gulf sea is blue, clean and the beaches provide safe environments for children and families to enjoy. 
Outside of summer, the weather is warm and there at least months of the year to take advantage of outdoor activities.  
The Royal Commission also hosts shos and displays on the beach. I have seen helicopter rescues displays, aircraft flyovers, water hovercraft shows, jet skiing and theatre, and musical entertainment events. 
3. Excellent Cornish and Coastline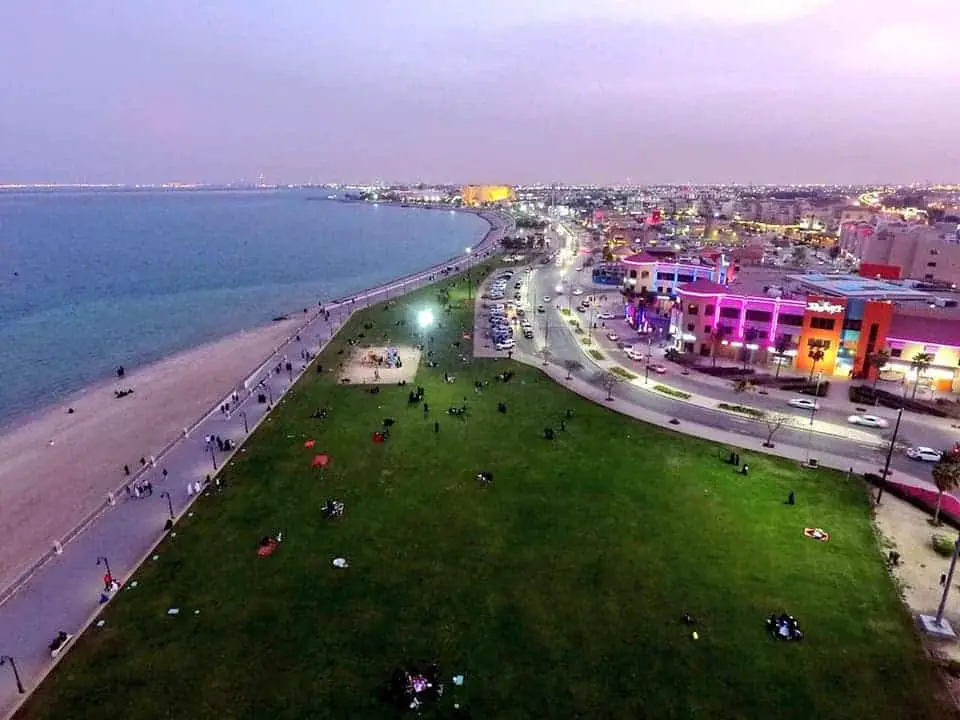 The Jubail Cornish is a paved traffic-free walkway that starts at the Dareen Sea Club and ends at the Fanateer Gateway. It is about 2-3 km long.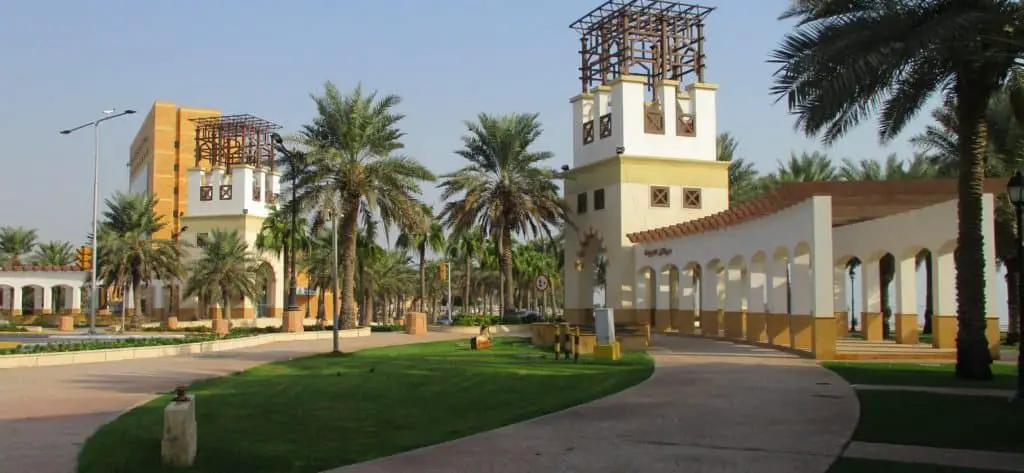 Jubail residents love to gather at the Cornish to take a midafternoon/evening stroll. Along the bay, walkway are exercise points with bars for doing pull-ups and body strengthening exercises.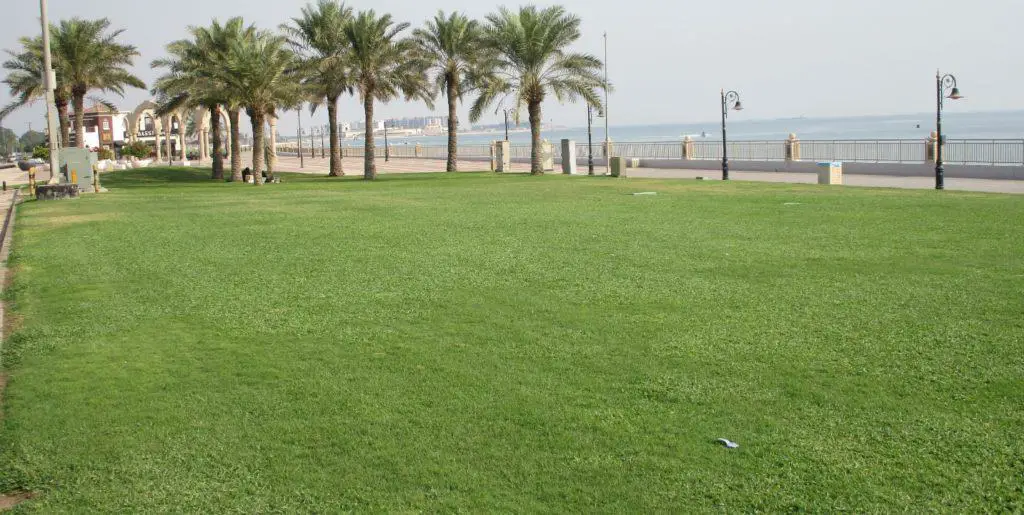 There are grassy sitting areas with lots of children playgrounds where families gather for picnics and relaxation particularly at the weekends, 
The busiest area is opposite Fanateer shopping area, near the Galleria Mall and along the beach about .5 km away near the beach restaurants.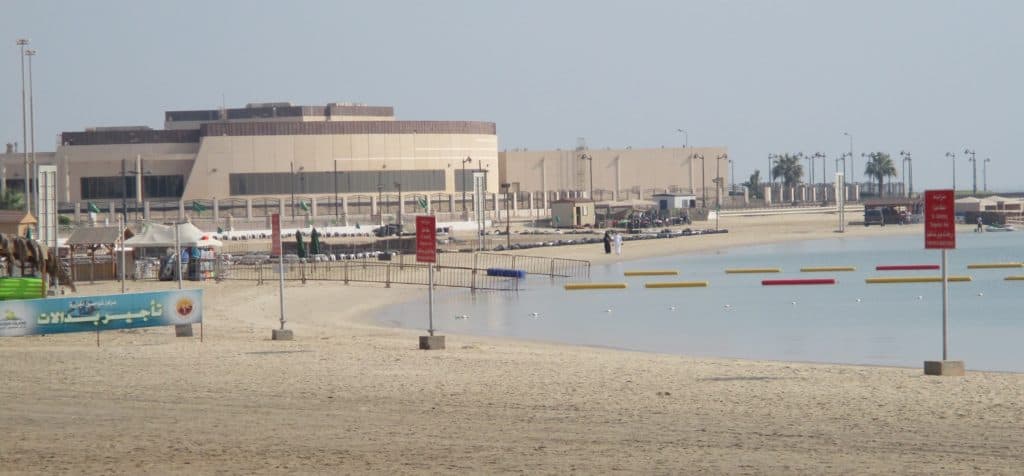 The cornish has great sea views of Fanateer bay, mosques, cafes, takeaway restaurants, a bandstand, water points and large open grassy spaces near the Sea Club for playing ball sports. See a short clip of Jet Skiing in the Fanateer Bay.
There is also a Wifi hotspot provided free by the Royal Commission the stretch of Jubail coastline.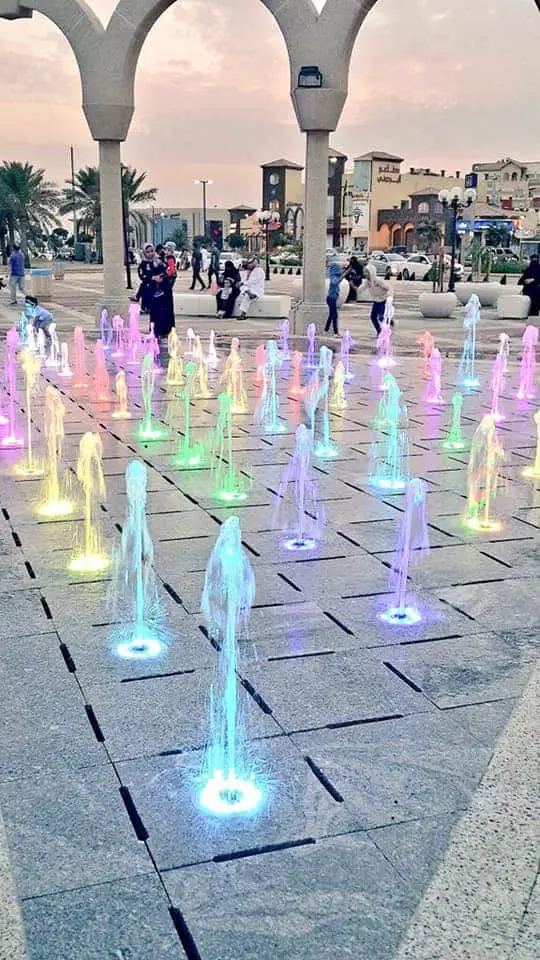 My kids particularly love splashing about in swimsuits in the lighted fountain which is a great way to cool off during the hot summer evenings.
4. Top Brand Shopping
Shopping in Industrial Jubail has improved so much over the years. Though it is mainly residential, there are two excellent Malls and high street shops close to the beach for shopping and entertainment.   
Fanateer Mall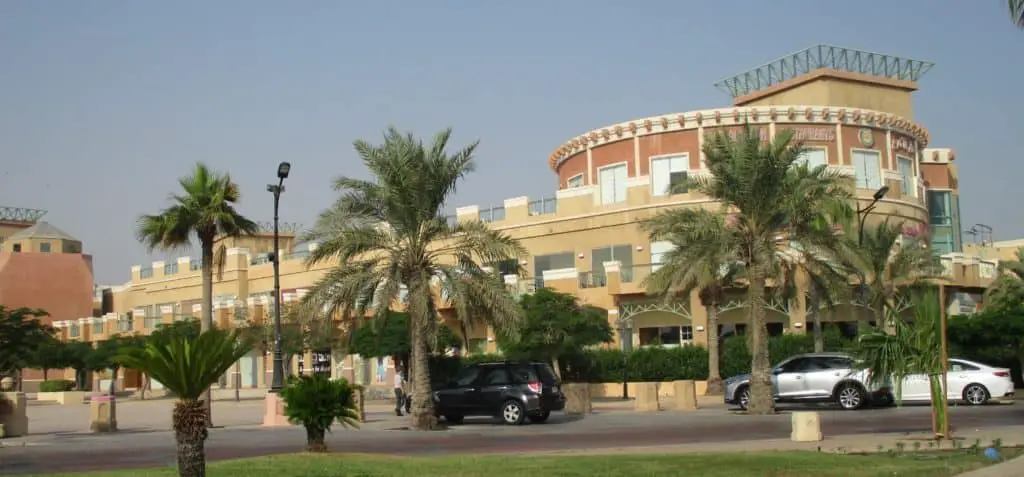 The original indoor shopping center is quite old and now due for a complete refurbishment. It had two shopping levels, escalators, and elevators.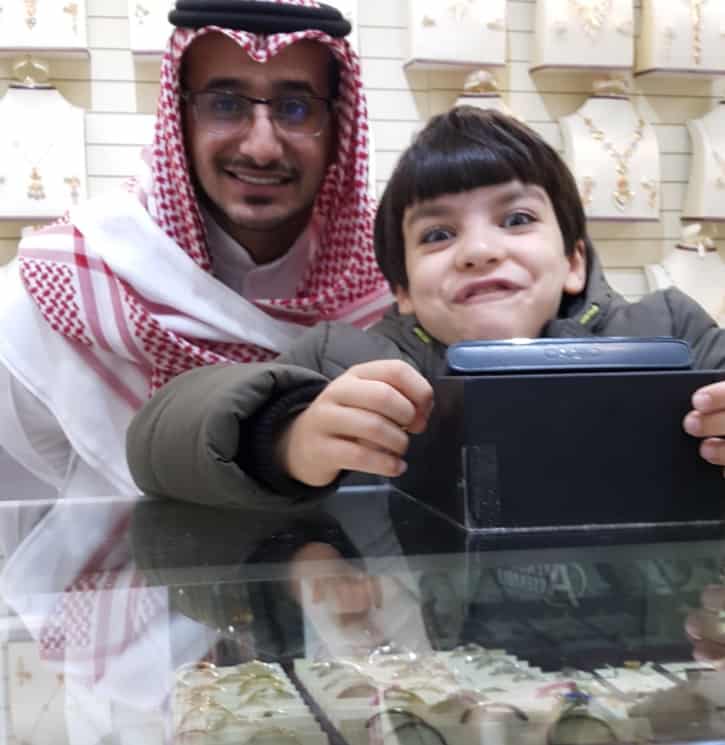 The lower floor shops sell perfumes, shoes, and gold jewelry. The upper shops mainly sell clothes, some hardware and food, and drinks. 
Galleria Mall 


A stone's throw away from the Fanateer Mall you will find the Galleria Mall. It has a lovely sea view. It is new, houses high-end shops and restaurants, and has a Lulu Express Supermarket. It is also on two floors, with a big food court area, and is very spacious. 
The Mall itself is well-lit, very cool, and has excellent underground parking with elevators to all floors. 
At the weekends, local companies sponsor entertainment and activities for children and families in the central concourse. It is very popular and crowded on Thursday and Friday evenings.   
High Street Shopping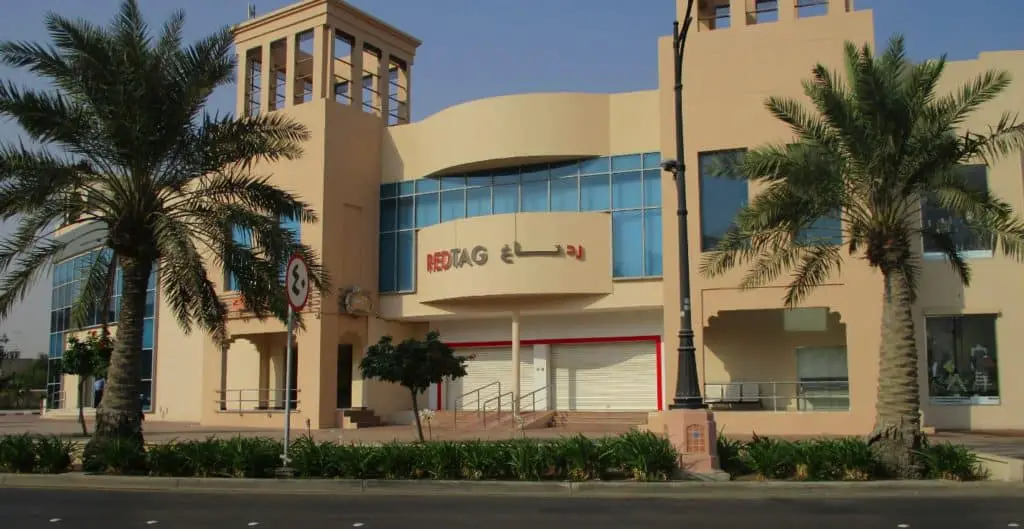 Around the Galleria Mall, there are many shops and restaurants located between the two Malls and the Fanateer gateway.  See a quick clip of Fanateer Shopping Strip close to the two malls.
High Standard Restaurants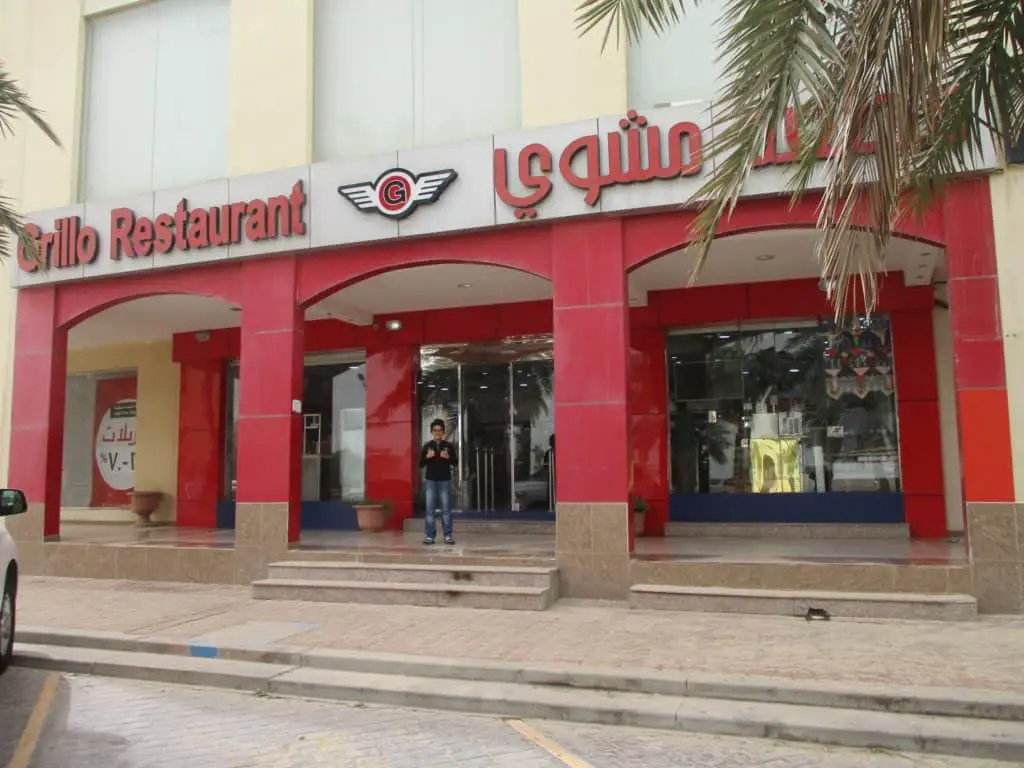 There are a number of high-standard eateries located 0.5 km along the cornish. There is a range of International, Arab, Brazilian and Indian restaurants.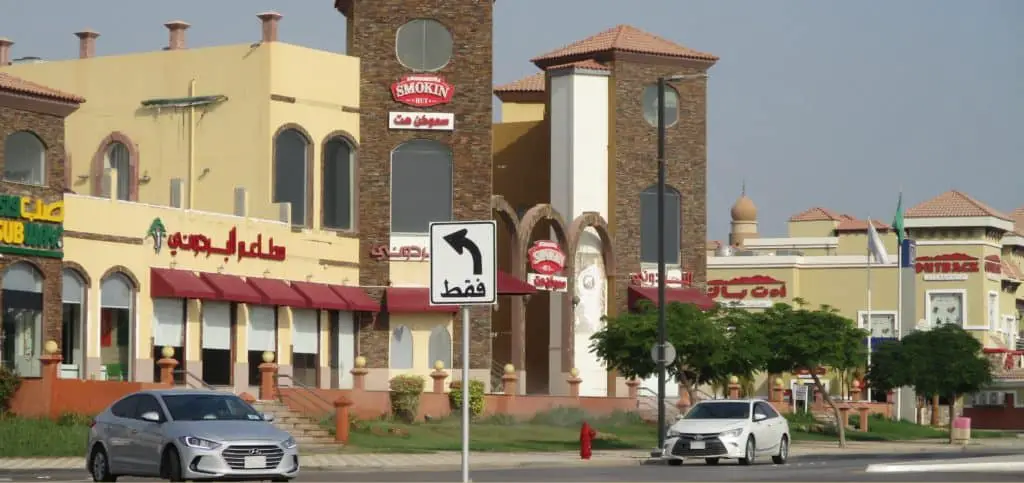 The Royal Commission conducts regular hygiene inspections to check that restaurants are meeting expected standards.
Violations include fines and shop closures, so they are always super clean and reliable places to eat.
5. Superb Green Spaces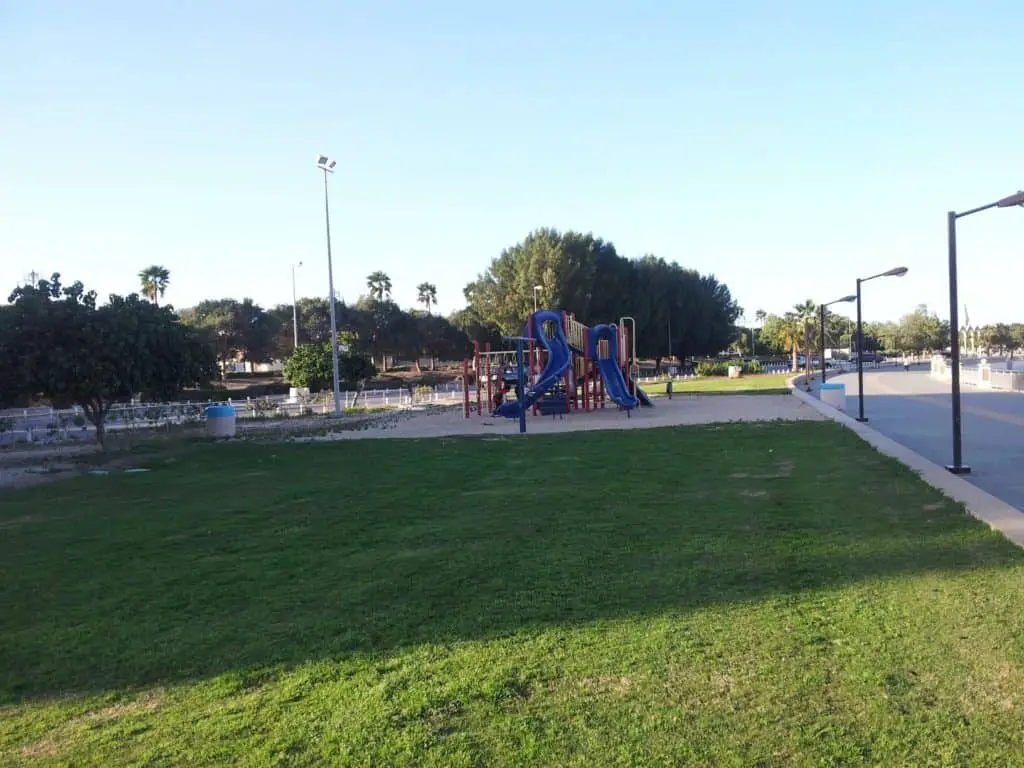 As you drive into Industrial Jubail the first thing that impresses you is the greenery. The streets are full of beautiful palm trees and ornamental varieties. They are irrigated and very well maintained. 
In fact, all main roads leading into the city are grassed over and with beautifully mature trees bushes and flowered borders.
Industrial Jubail also has two public parks. They are
Al Defi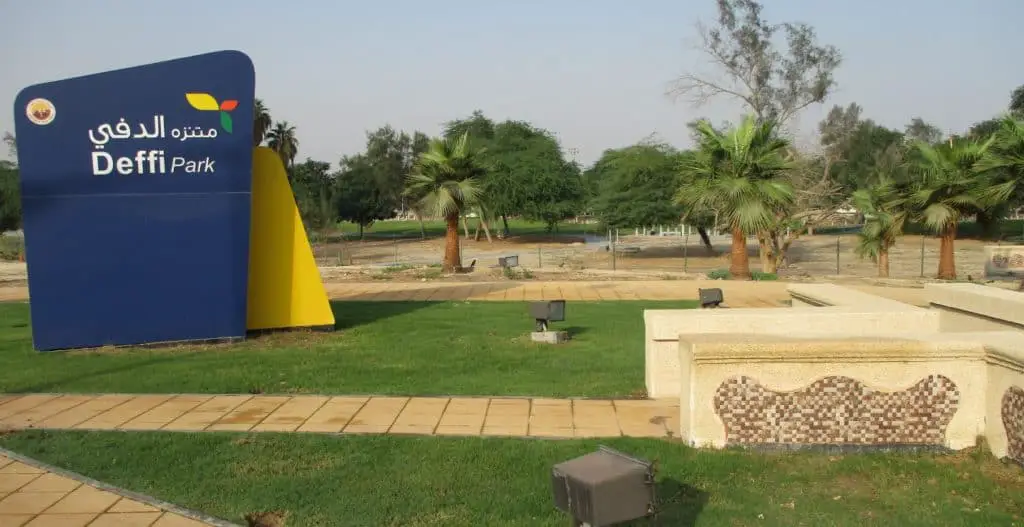 Al Andalous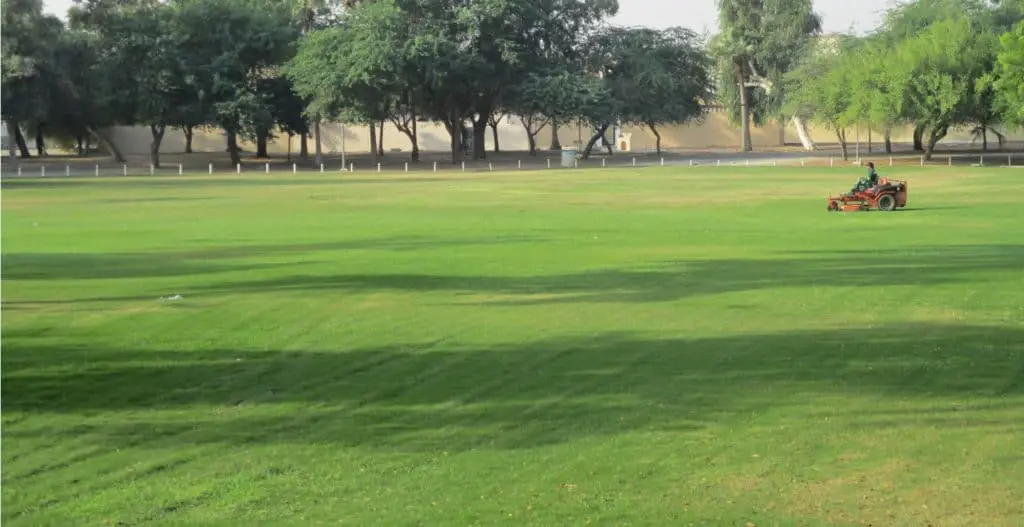 They are free to enter drive-in parks with lots of parking spaces, green lawns, bushes, and trees. 
6. Jubail Has Great Hospitals And Is Super Clean
Hospitals and Medical Centers 
Industrial Jubail has three main hospitals.
Royal Commission Hospital
Al Mana Hospital
Al Mousaaat Hospital
It also has a number of Health Clinics.
Al Huwaylat Family Medical Center
Jalmoudah Family Medical Center
Al Lulu Medical Complex,
Al Farouq Family Medical Center
Ram Dental Clinic
Ibn Sina Dental Clinic
Jubail Is Super Clean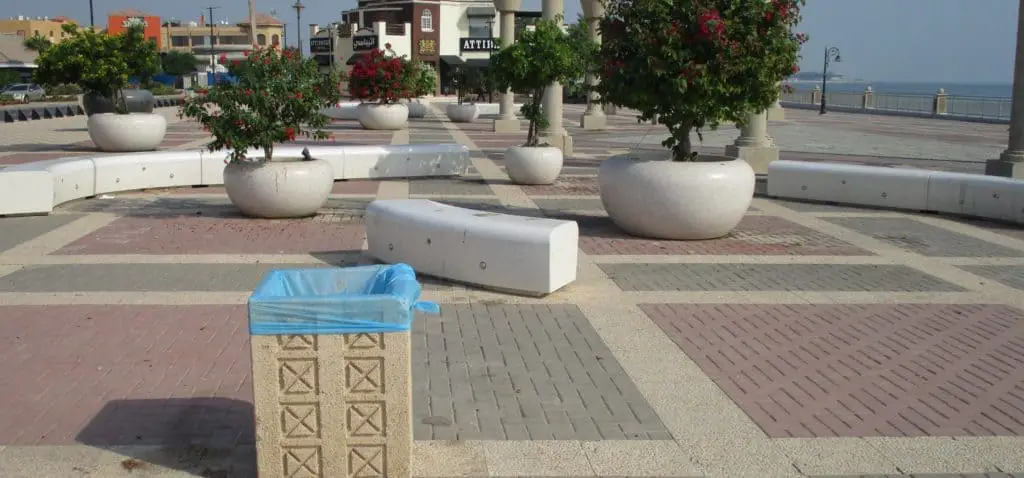 Compared with many other cities in Saudi Arabia, Jubail is very clean. The roads are well constructed, the sidewalks wide, even and easy to use.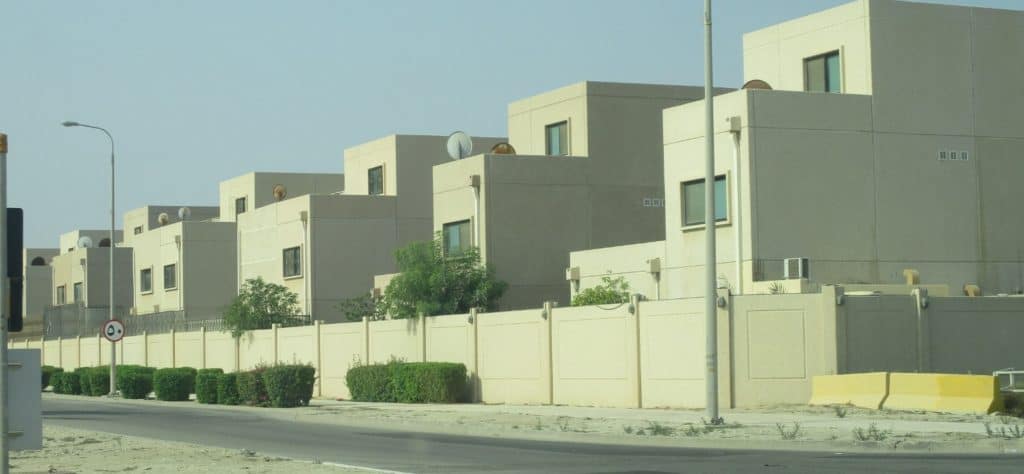 Most residents working in companies live in luxury villas that have nice gardens. The whole city is cleaned and maintained by an army of trucks and sweepers.
Importantly, household waste is collected every day from large aluminum bins located in every street.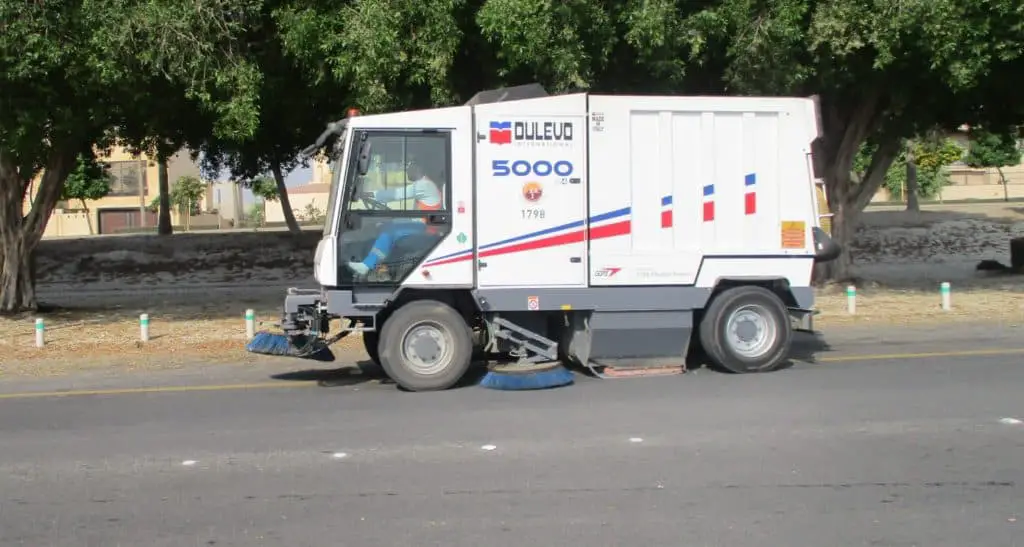 The Royal Commission routinely inspects their work to ensure that standards are maintained.
There are ongoing concerns about pollution coming from the industrial areas and how that affects the health of residents. In all my years living here, I have only heard of one person whose health had been affected. This person already had asthma.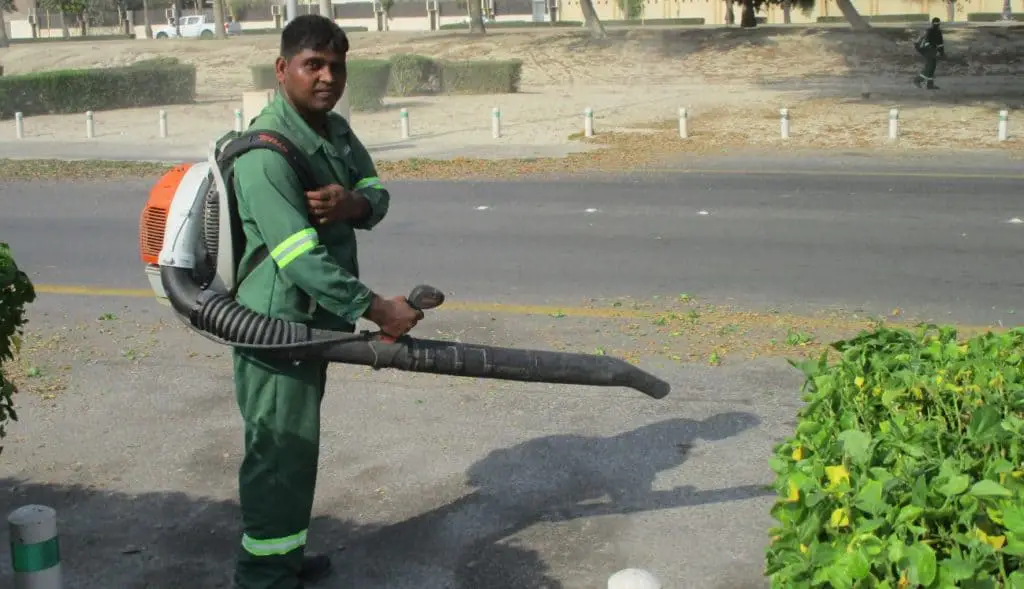 If you in close proximity to the industrial area, you can smell the gaseous pollution.
Most people though are located conveniently far enough away not to really notice it. The great number of oxygen-rich trees in the city help offset the pollution levels.   
7. Top Class Schools/Colleges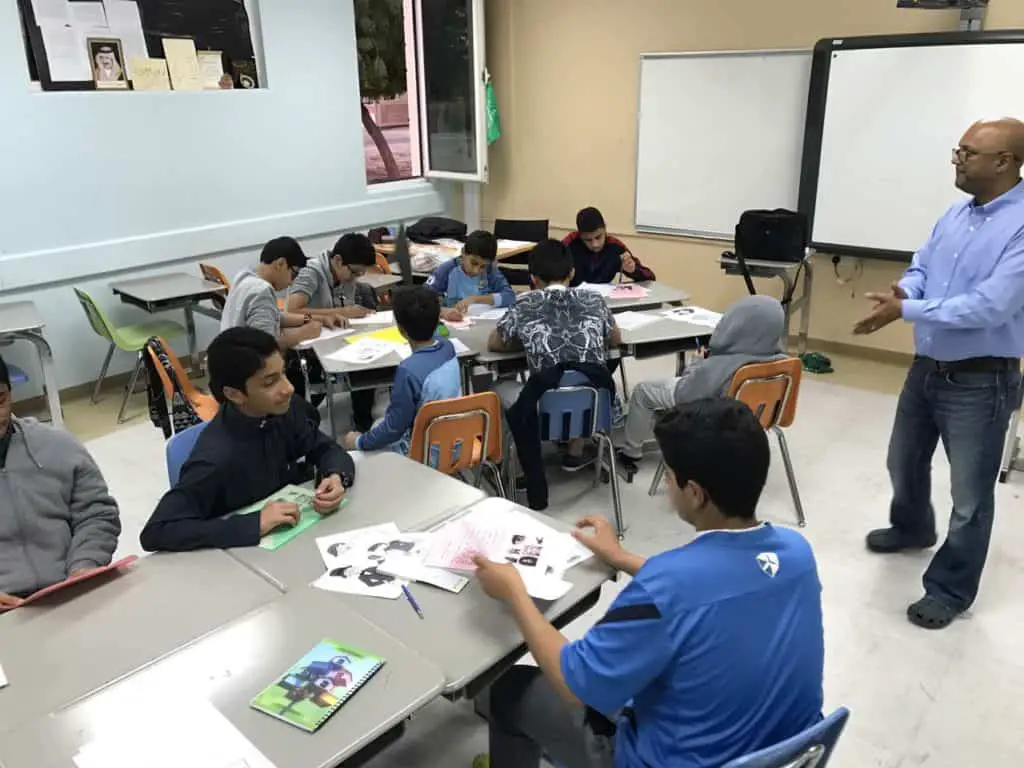 Saudi nationals coming to live and work in Jubail are often very keen to get their children into a free primary or secondary school.
Compared to the national schools in other towns and cities, the Royal Commission run schools in Industrial Jubail are excellent. 
Our children are now in a private school, but we feel there is very little difference between paying for private education and that offered to residents by the Royal Commission. 
Boys and girls attend separate schools, but the standard for both is the same.
There are a few International Schools namely,
Industrial Jubail also has a number of excellent colleges of higher education. They are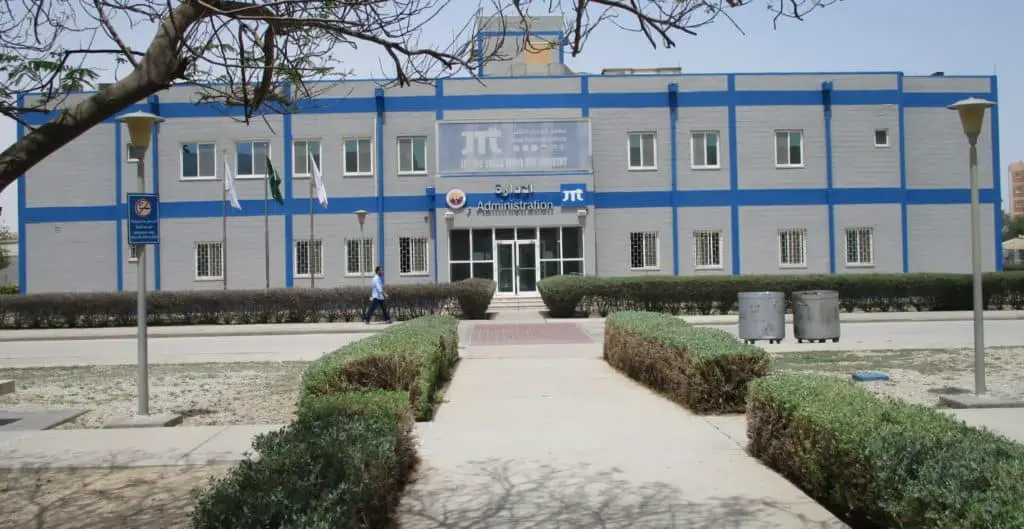 Each is accredited and offers diploma and bachelor degrees for industry employees or young people looking to work in managerial positions in the industries.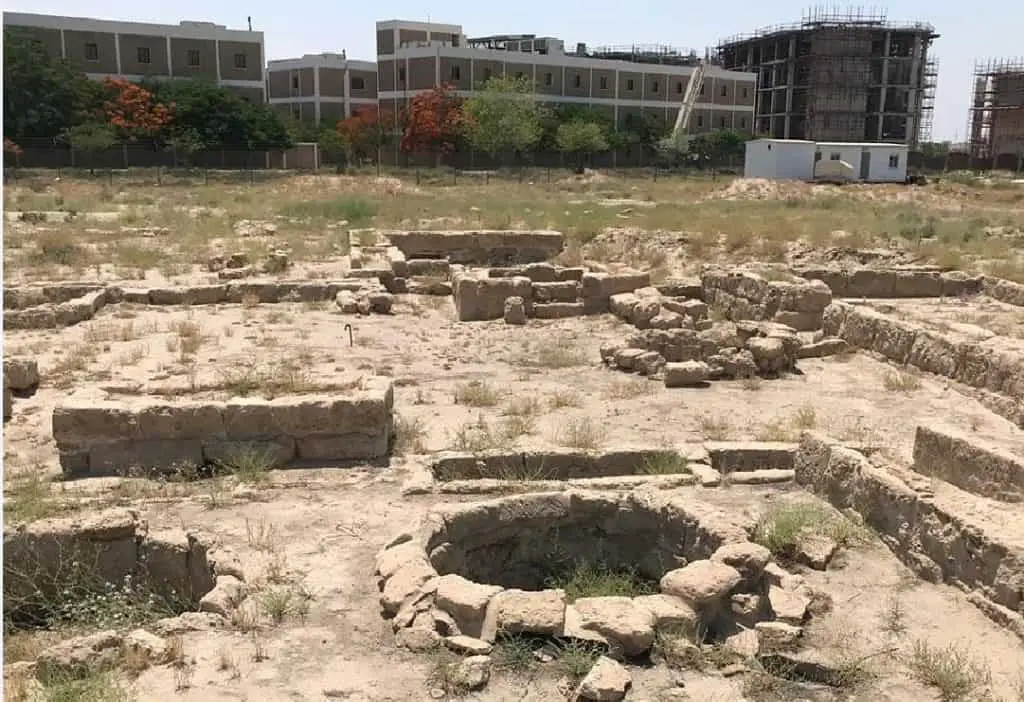 The education sector both schools and colleges are funded, run and maintained by a special department of the Roya Commission of Jubail and Yanbu.
8. Excellent Road System
Roads in Jubail are beautiful to drive along. They are long, wide and very well constructed. It is easy to travel from place to place within the city since each area is well connected. The roads are fast, and generally not crowded.
In the winter during the rains, there is absolutely no flooding due to a system of excellent storm drains.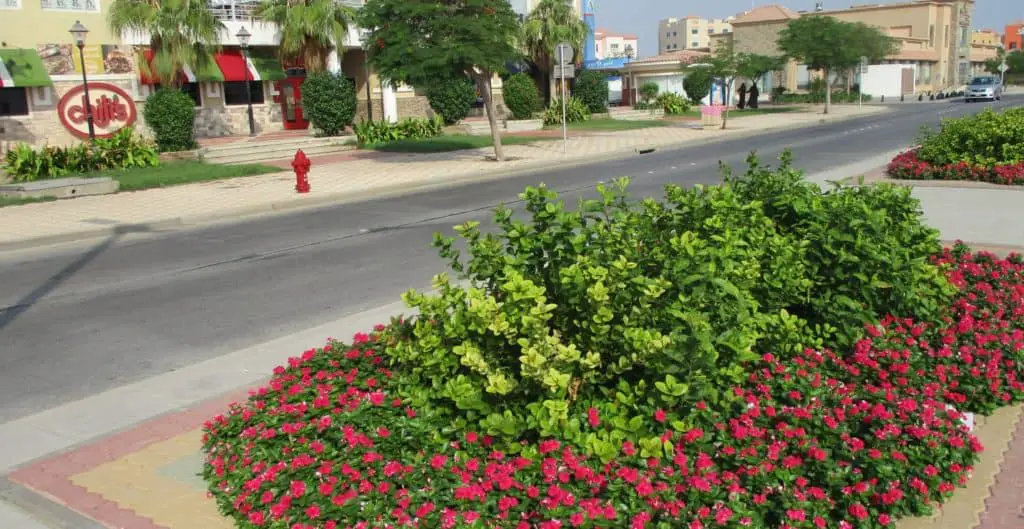 It is a real pleasure driving along Jubail streets since there are so many beautiful trees, bushes, flowers, and greenery.
The roads are very well maintained and you can travel quickly to other towns such as Dammam and Al Khobar in the South and Khafji, Hafr Al Batin and the desert areas in the north. 
9. New, Clean, Spacious Mosques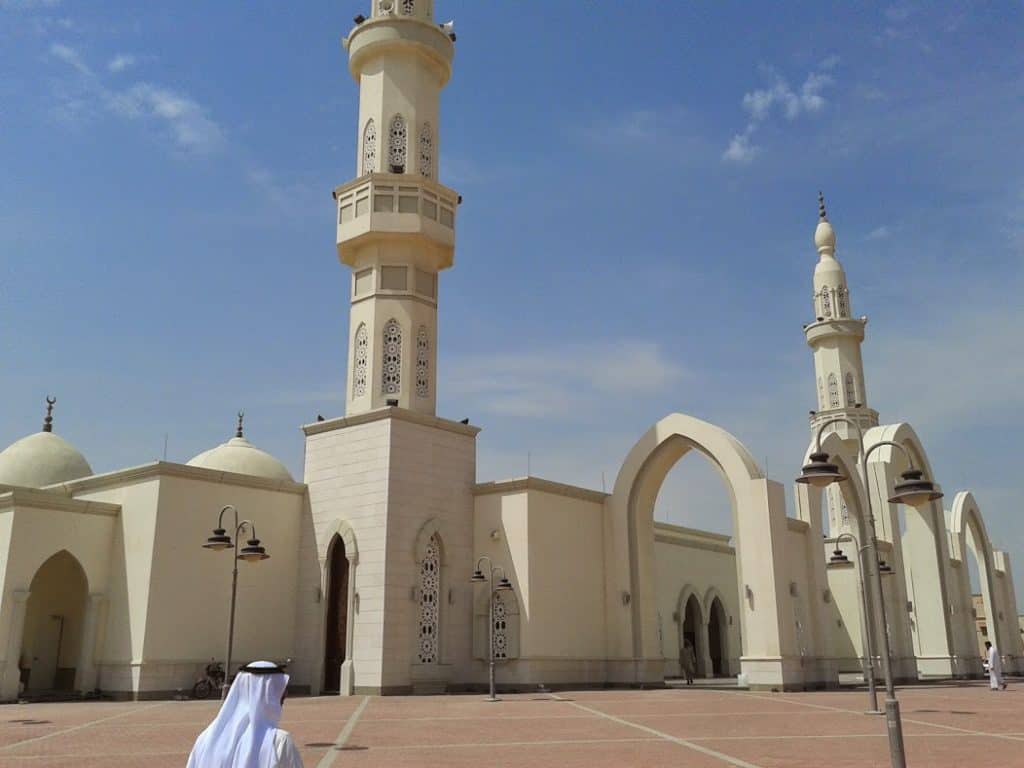 Since many residents are Muslims who pray 5 times a day, everyone appreciates the abundance of mosques to be found throughout Jubail.
There is the main mosque in all the residential sectors that offer the 5 daily prayers at 5 am, 12 pm, 3 pm, 6 pm, and 8 pm. See a short clip of the Magrib

6 pm prayer session.
The mosque spaces are clean, carpeted and very comfortable. The local Muaazzin (prayer caller) also offers talks and Quran memorization classes for free to local children each evening during the hour between 6-8 pm which is the Magrib prayer and Isha prayer.  
10. Recreation Centers And Beach Camps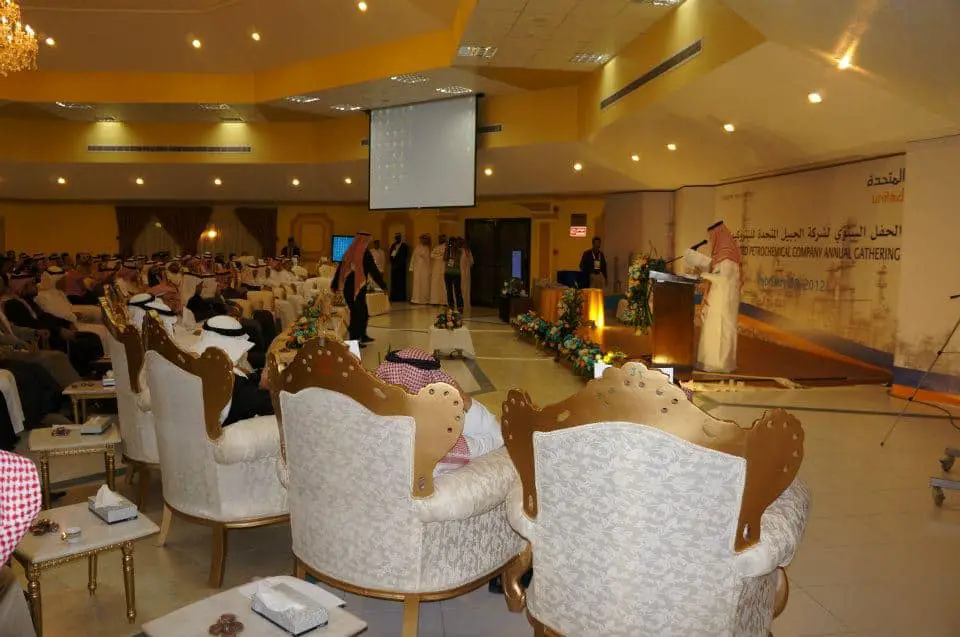 Halls and Recreation Centers For Festivals and Events
There are a number of Royal Commission run and private recreation centers-too many to list here.
The main center for events is the King Abdullah Cultural Center. The remainder are smaller recreational facilities for education, beach and social events.
Beach Camps
Another unique feature in Industrial Jubail Beach Camps. It is a leisure facility located close to the sea that can be hired for minimum cost by company or government employees.
At the camps, residents and their family members can meet together in large groups, swim in the sea, enjoy the beaches, prepare and cook food in the kitchens and use the large lounges to socialize and relax. 
In most beach camps there are kids play areas, games rooms, and recreational facilities. 
Listed above 10 reasons why Jubail is the best city in Saudi Arabia to live. I do hope you will visit us soon.
Where To Stay In Industrial Jubail
Industrial Jubail has six main hotels and three furnished apartment business.
Intercontinental Hotel
Karan Hotel
Radmah Suites
Quality SAS Hotel
Park Inn, Holiday Inn (Jalmoudah)
Dana Al Jubail Suites
Al Naba Furnished Apartments
Barjas Furnished Apartments
Industrial Jubail In The Future