The nation of Saudi Arabia is worth a staggering $33 trillion

. Yet, over the years, I have met a lot of poor Saudi nationals who take low salaries and live in fairly run-down areas in several towns and cities of Saudi Arabia.
However, people outside the kingdom believe that all Saudis are very wealthy. Why? 
There are three reasons for this.
Firstly, sensational media reports aim to convince us that it is the case. Secondly, it's true that a tiny minority of Saudis are excessively rich. Thirdly, the majority of Saudis are open-handed and love to spend money oftentimes beyond their means.
They appear to be rich, but they are not. Most, in fact, are heavily indebted.  
So, Are All Saudi Arabians Very Rich? 
The fact is that most Saudis are not rich. The average Saudi family earns SAR 10,000 ($2,666) every month. Males get SAR 10,400 ($2,773) and females SAR 8,692 ($2,300). Most Saudis live below the sufficiency (not poverty) line of SAR 12,800 ($3,412) which is the minimum income the government deems every Saudi household needs to live comfortably. 
So, the Saudi government statistics show us most Saudis are NOT rich at all. 
An average Saudi family has just enough money each month to enjoy a basic, comfortable standard of living, pay the household bills but only with a little extra to save or spend on personal luxuries and services. 
What Are The Actual Average Salaries For Saudis? 
Government statistics (GASTAT

) report that the average monthly salary in 2020 for Saudi males is SAR 10,400 ($2,773), and for females, it is SAR 8,692 ($2,300). 
The overall average is SAR 9,546 ($2,773) and calculates as follows:
The pay difference between the genders is SAR 1,708 ($473) in favor of males.  
So Where Are All The Saudi Billionaires and Millionaires?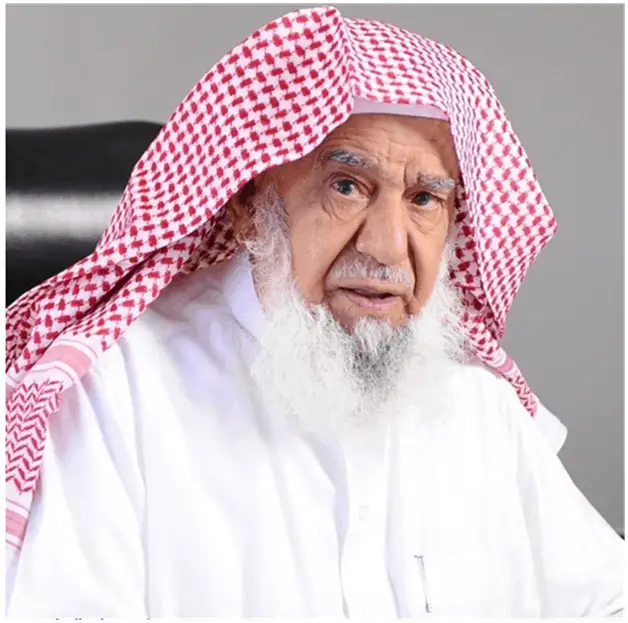 People believe that all Saudis are rich simply because a minority of Saudi families are very wealthy. 
Saudi Arabia has 
57 billionaires (worth $157 billion)
176,000 millionaires 
However, the super-rich is only a small minority of the current 35 million population (11 million expats).  
The table below shows Saudi Arabia in position 28 on the top 35 countries of millionaires (Credit Suisse 2019). 
This list below shows that there are only 429 millionaires for every 100,000 people in the Saudi kingdom. In comparison, Ireland has 3,236, Belgium 2,418, and the Netherlands with 4,806.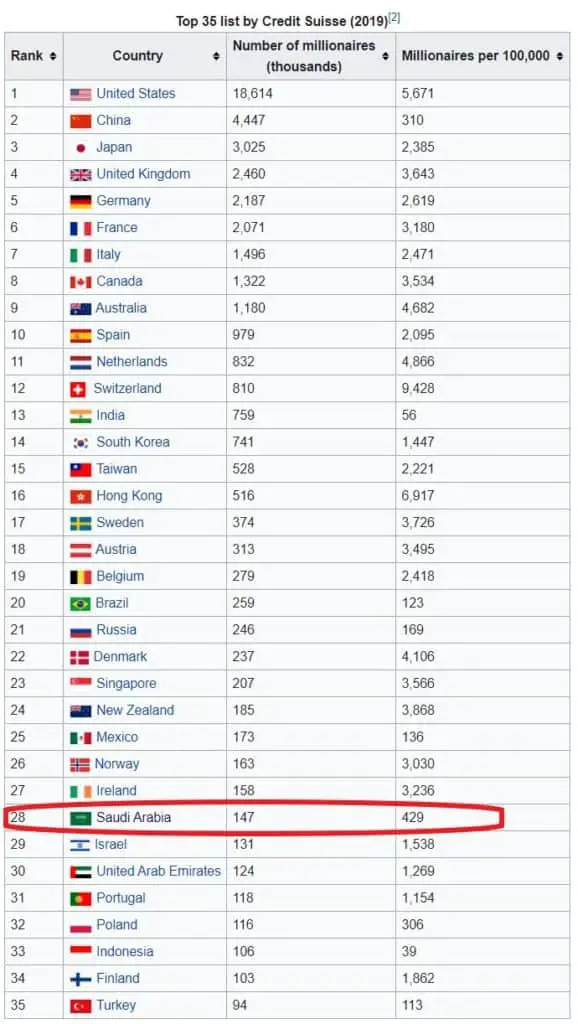 Estimates from 2019 also show that worldwide, 46.8 million people have more than $1 million in assets. In total, they have a net worth of $158,261 billion. 
40% of all millionaires live in the USA. 
So How Do People Outside The Kingdom Believe That All Saudis Are Rich?
The Saudi super-rich is the princes and business-owning families that excite media attention. They are a tiny minority of Saudi nationals that include the Saudi Royal family.
They have assets and a net worth lifestyle of $1.4 trillion. 
During the summer months in Europe and America, you can see hundreds of wealthy Gulf Arabs shopping, sitting in restaurants and cafés in London, Paris, or New York, owning expensive houses, and enjoying the high life. 
Also, there are popular YouTube videos that show Gulf Arabs driving an expensive Bugatti or Lamborghini car on London streets. 
They give us the impression that ALL Saudis are super-rich. However, that is not the case. 
What is The Reality of Poverty in Saudi Arabia?
The open display of wealth from a small group of super-rich Saudis does not mean that all 24 million Saudis are rolling in cash. 
Many middle-class Saudis with jobs and businesses are doing well. But they also have a lot of debt. 
There is massive poverty, high unemployment, a low level of homeownership (50%), one third slum areas in all major cities, and some homelessness throughout the kingdom. 
However, little known about it because figures are never usually publicized. 
Up to 35 % of Saudis live on less than SAR 1,887 ($503) per month or SAR 65 ($17) per day. (Borgen Project 2017

)
Precise numbers are not known.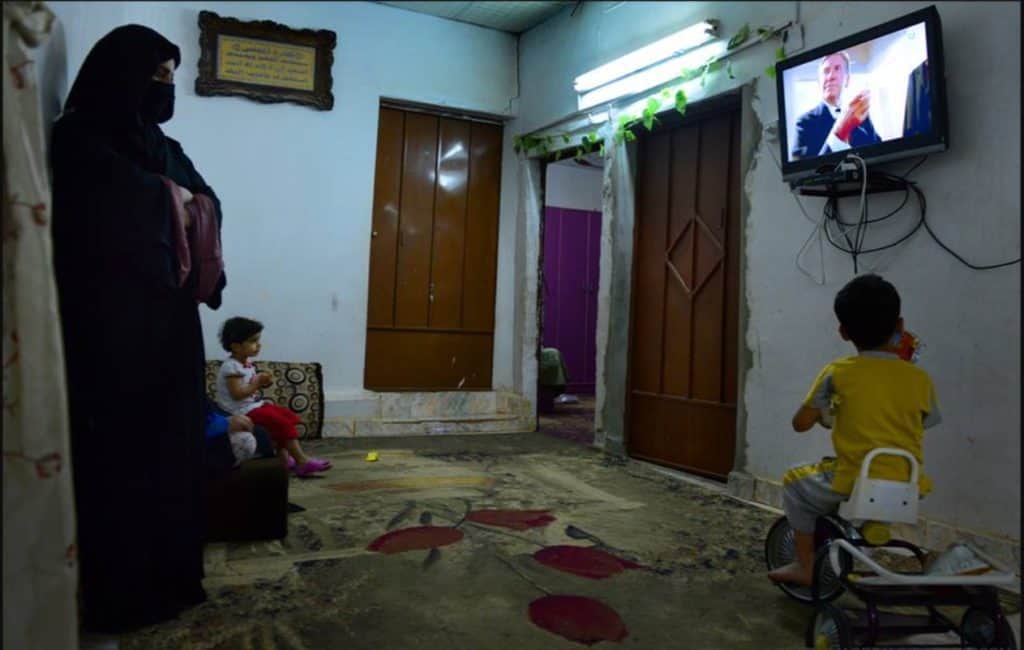 However, the research and social insurance statistics show the Saudi government actively working to address issues of poverty amongst Saudis and that certain groups do need a lot of financial help and support. 
Below are some useful facts and figures related to employment and social insurance spending on Saudi nationals showing up to date statistics. 
A careful reading of them will help convince you that poverty is a major concern in the Saudi oil state. 
Fact 
Evidence
Percentage % Of  (Eligible) Unemployed Saudi Citizens
Males: 5.6 %Females: 28.2%
Total: 11.8% (GASTAT 2020) 
Number Of Active Job Seekers 
Males: 186,969
Female 828,852 (GASTAT 2020) 
Citizen's Account Program (Basic Austerity Income Program) 
17 million Saudi Claimants 10.7 million beneficiaries (Up to 2020)
Payouts average SR1,042 ($277) per household
Social Benefit Expenditure
2018-SAR 84 Billion
2019– SAR 73 Billion
2020 – SAR 69 Billion (GASTAT 2020)
Hafiz Job Seekers Allowance



SAR 2,000 ($533) per month +training, services, and job fairs.
Supported and Trained-108,757 (2019) 
Employment Found  -92,887 (2019)
SENAD Social Security InsuranceJob loss Insurance
60% of Salary 
Payout=12 months
SAR 9,000 ($2,400) 3 months
SAR 7,000 ($1,866) for 7 months

480,000 beneficiaries each 3 months
Unemployment Rate (Saudis only) 
Males -15.4% of population
(GASTAT 2020) 
Females -31.4% of population (GASTAT 2020) 
Employed Saudis
Males- 2,066, 553
Females-1,136, 870 
Total -3, 203, 423 (GASTAT 2020)
Percentage Employment Participation Saudis Only
Males 65%
Females-31.4%
Total of Population: 48.8%
(GASTAT 2020) 
Minimum Wage Saudis Only 
SAR 3,000
Median Salary Household 5-7 Members Saudis Only
SAR 10,300 per month 
Monthly Expenditure Saudis Only
SAR 10,000 per month
(17% on food)
Statistics on Saudi Arabia
What Are The Levels Of Poverty In Saudi Arabia?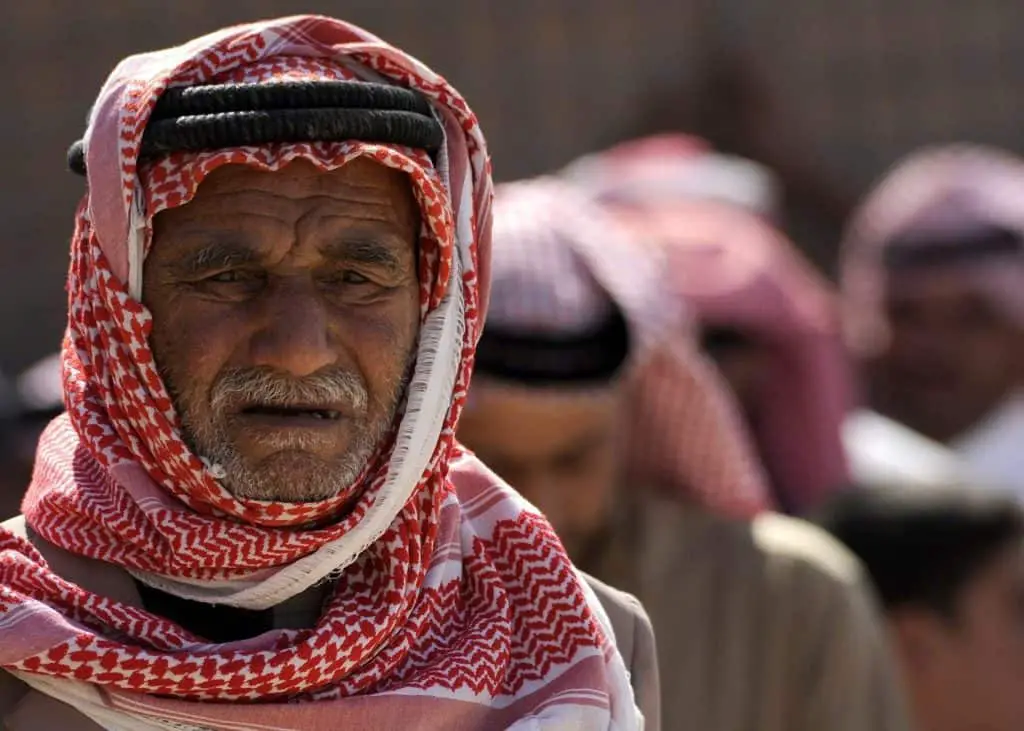 Figures showing the levels and percentages of poverty of Saudi nationals are not easily available. Perhaps this is because they haven't yet been properly calculated.    
However, studies show that millions of Saudis (and non-Saudis) are earning much less than SAR 10,000 ($2,666) per month. 
They are for the most part expatriate (non-Saudi) nationals males and females whose salaries are an average SAR 4,125 ($1,099) and SAR 3,084 ($822) respectively per month. 
However, they also include Saudi families who are those with high levels of illiteracy, low educational attainment, and women, in particular (42%).
The Wealth Gap Between The Kingdom's Rich and Poor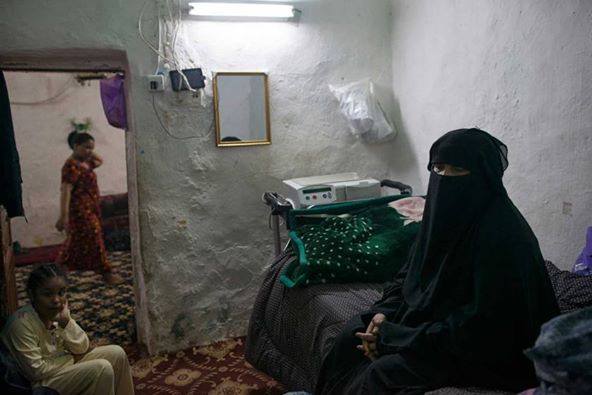 The table below shows the extremes in the levels of monthly spending in the kingdom between the bottom 10% and the top 10% of Saudi citizens. 
The chart indicates that each month the bottom 10% of Saudi (poorer citizens) spend only SAR 1,337 ($357) to meet their needs. (GASTAT 2020

) 
However, it also details the massive difference in spending power of the top 10% of citizens in Saudi society with a monthly spending level of SAR 40,000 ($10,665).
Comparatively, poor Saudis spend more on food and housing needs. Rich people on the other hand spend much more on luxury items and personal services as expected.
What Is The Difference Between Sufficiency and Poverty Lines?  
When assessing poverty levels in Saudi Arabia, researchers in the kingdom use the sufficiency line and NOT the poverty line to measure wealth and poverty. 
The poverty line is the minimum income a person or family needs just to survive. The sufficiency line is the minimum income a person or family needs to enjoy a decent standard of living.  
In determining poverty and as a developed economy, Saudi Arabia uses the sufficiency line (NOT the poverty line) to guarantee better incomes and living standards for its citizens. 

In making determinations, it evaluates all aspects of living standards that include housing, food, clothing, healthcare, school supplies, infant supplies, luxury goods, transportation, basic services, and entertainment.
Minimum Standards Of Living in Saudi Arabia  
Government statistics (GASTAT

, 2013) suggest that the average monthly spending requirements to obtain a minimum standard of living for a 5-7 member Saudi household are SR 8,926.
Calculating Sufficiency (NOT Poverty) Levels 
The minimum monthly income the Saudi government deems every kingdom household needs to live comfortably (above) i.e. the sufficiency (not poverty) level is SAR 12,800 ($3,412). 
Given that the average monthly salary is SAR 9,549 ($2,773), then the average monthly salary for a typical family is SAR 3,251 ($894) LESS  than the government-recommended amount. 
The statistics above show us that whilst most Saudis are NOT super-rich, on average they are also not very poor. 
Most have enough salary to meet their basic monthly spending needs, but not quite enough income to enjoy a very comfortable standard of living. 
The Truth Is That Most Saudi Nationals Are Not Poor But Just Getting By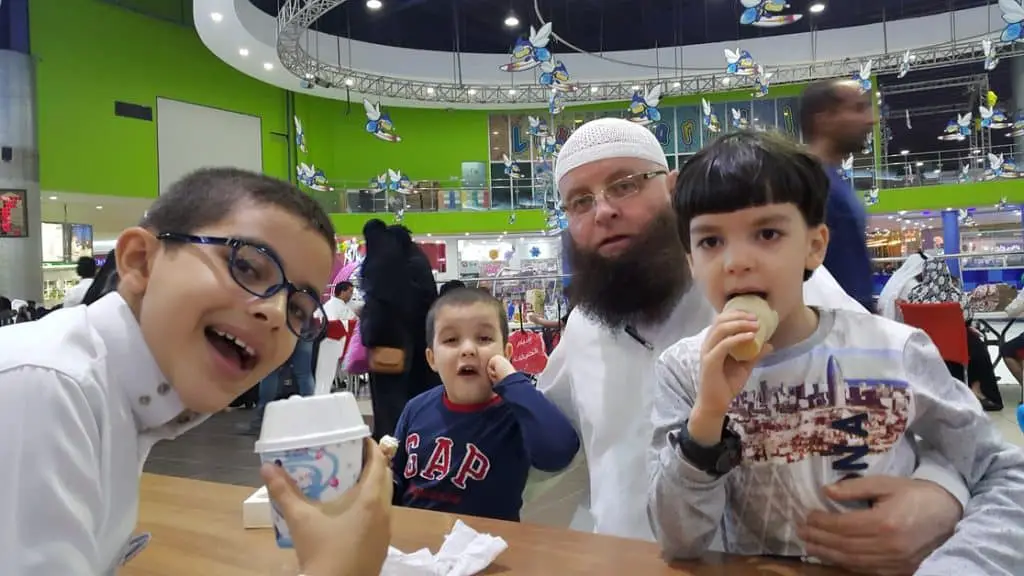 The truth is that most Saudis (as in most other European countries) are not extremely poor but are just getting by. The Saudi government's statistics (GASTAT

) bears this out. 
However, the government does not provide statistical details about the level and geographical areas of poverty in the kingdom. 
However, they do indicate that a large percentage of the Saudi population of 24 million is earning quite low wages. 
This means that most Saudis are not very poor and cannot be compared to citizens in poorer, underdeveloped countries.
Unlike in Europe and the USA, the cost of living until recent years was relatively low, and the fairly reasonable salaries helped by generous government subsidies help to spread wages a lot further. 
Saudi Government Measures To Ease Rising Costs And Endemic Poverty
Combined with a relatively low cost of living there are other important factors that offset the below-average salaries in the kingdom such as: 
low taxation
family/tribal loyalties
economic subsidies 
low cost of living
social insurance programs
jobs creation programs
cheap fuel  
subsidized housing 
Low Taxation 
For decades, there was no personal income tax or VAT. However, in 2019, 5% VAT was introduced. It was raised to 15% in early 2020. 
The cutting of subsidies, rising shop prices, and a 15% VAT places a considerable burden on the poor.  
The corporation tax is currently 20%. 
Tribal Loyalties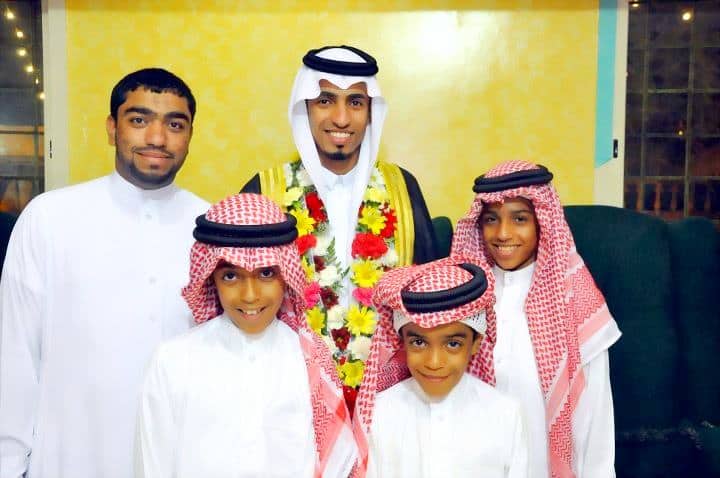 Saudi families and tribes live closer together. They combine salaries and support each other financially. 
Economic Subsidies
In 2016 and 2018, the Saudi government introduced energy subsidy reforms that increased fuel and electricity prices as part of a larger economic reform package, Vision 2030

.
Despite recent reforms, it still provides economic subsidies especially to low-wage earners and to the poor. 
For example, in 2018, the government gave SAR 50 billion to citizens to offset the rising cost of living. Also, government employees (1.18 million Saudis) all received an extra monthly SAR 1,000 ($264) in their pay packets. 
These ended in 2018.
To balance the books, the Vision 2030 Program

 was put on hold and $8 billion worth of public spending ended. 
Relatively Low Cost Of Living
Until recently, the cost of living in the kingdom was quite low. However, in the last 5 years, supermarket prices have almost doubled. Additionally, the cost of household electricity, fuel, and energy bills have quadrupled with the ending of government subsidies.   
Citizens Account (Austerity) Program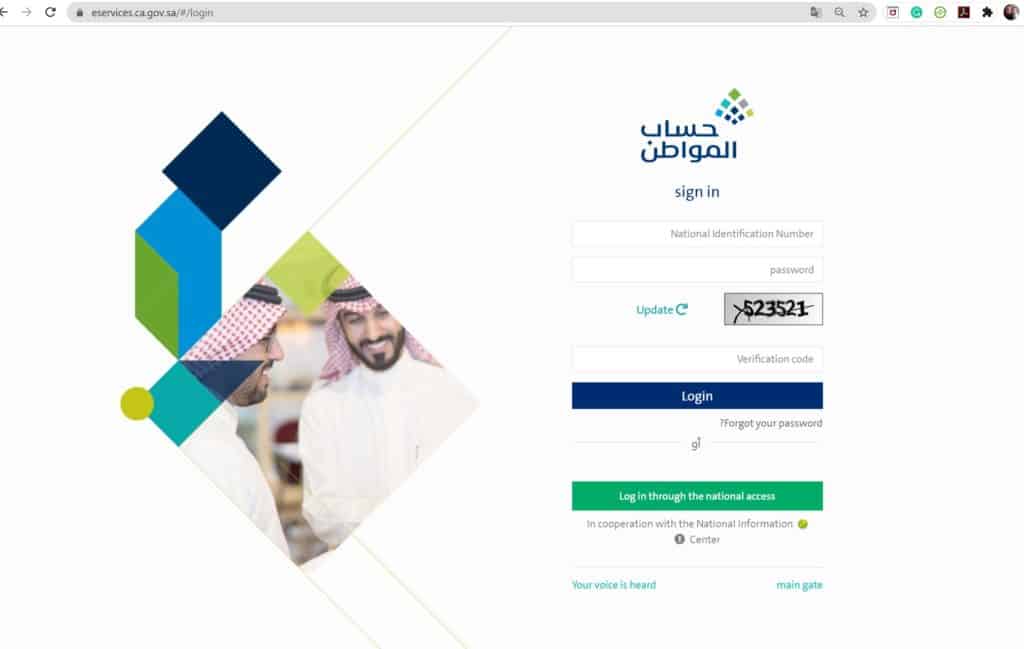 As of 2014, government-run insurance programs

for the unemployed ensure that redundant workers under the age of 59 get one full year of unemployment benefits.
SAR 9,000 for the first 3 months
SAR 7,000 for the remaining 9 months
However, in 2017, the Citizens Account Program

 was introduced to replace halted government subsidies and provide a basic monthly income for than 13 million poor Saudis as a way to reduce the rate of poverty. 
The program aims to offset the deliberate rising costs of fuel, energy, electricity, and the new 15% VAT that coincided with the ending of subsidies in 2016 and 2018.  
This basic income helps the country's poorest, supports domestic industries, and helps to maintain Saudi's international competitive edge. (Science Direct

) 
Saudization and Nitiqaat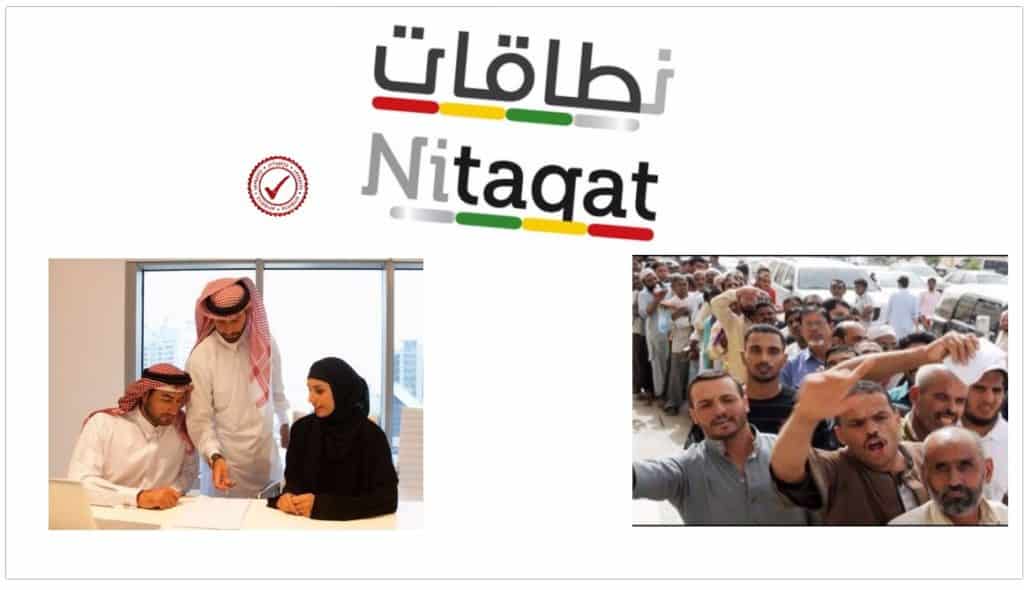 Saudization aims to reduce unemployment from 11.6% in 2016 to less than 9% in 2020 and beyond.
Jobs for Saudis programs have been in existence since the 1990s. However, they met with very limited success. 
In 2011, the Saudi government started a new program called Nitiqaat. Its goal is to provide jobs for as many Saudi nationals as possible.
Today, the scheme obliges private companies to replace foreign workers with Saudi citizens. Nitiqaat is one of the main goals of the 2016 Vision 2030

 reform program.   
New laws state that companies should employ between 40-100% Saudi nationals. Quotas are updated regularly and announced by the Saudi Ministry of Labor (HRDS

). 
The program categorizes all private companies into 5 colored categories, previously 6.
Platinum
Green (High, Medium & Low)
Yellow 
Red
Platinum and the 3 Green category companies can freely use Labor Ministry Services and support because they comply with Saudization quotas. 
The yellow category was scrapped in 2019.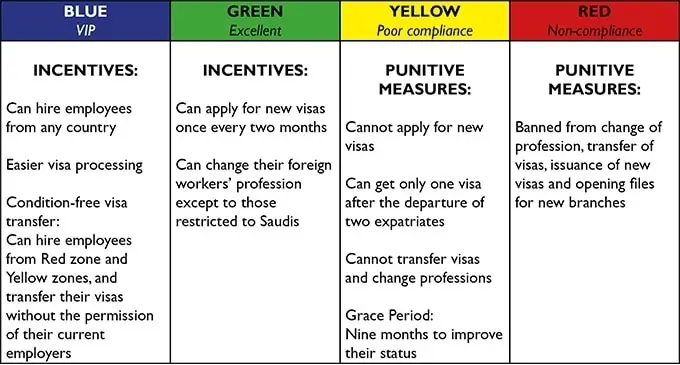 Red category companies don't employ enough Saudis so are considered non-compliant. They are denied essential government services but increasingly are provided government support to improve their status and to enable them to become Green or Platinum. 
Success Of The Nitiqaat Program 
So far, Nitiqaat has made only a small dent in the Saudi unemployment figures. Expat numbers are falling by 300,000 foreign workers every quarter. 2,000,000 foreign workers left Saudi Arabia by 2020.
However, in 2017, Saudi unemployment was high; 12.7%. In 2018, it rose to 12.8%. By late 2019, it was down to 12. 5%. 
In 2020, it fell to 11.8%.
The Problems Of Nitiqaat 
Nitiqaat is providing jobs but new employees are suffering from long work hours, low benefits, and pay. 
Small and medium-sized companies who previously were easily able to afford the low salaries of efficient foreign workers today cannot match the higher salaries and demands of a new Saudi labor force unwilling to do so much more for what they argue is so little in return.  
Fake Saudization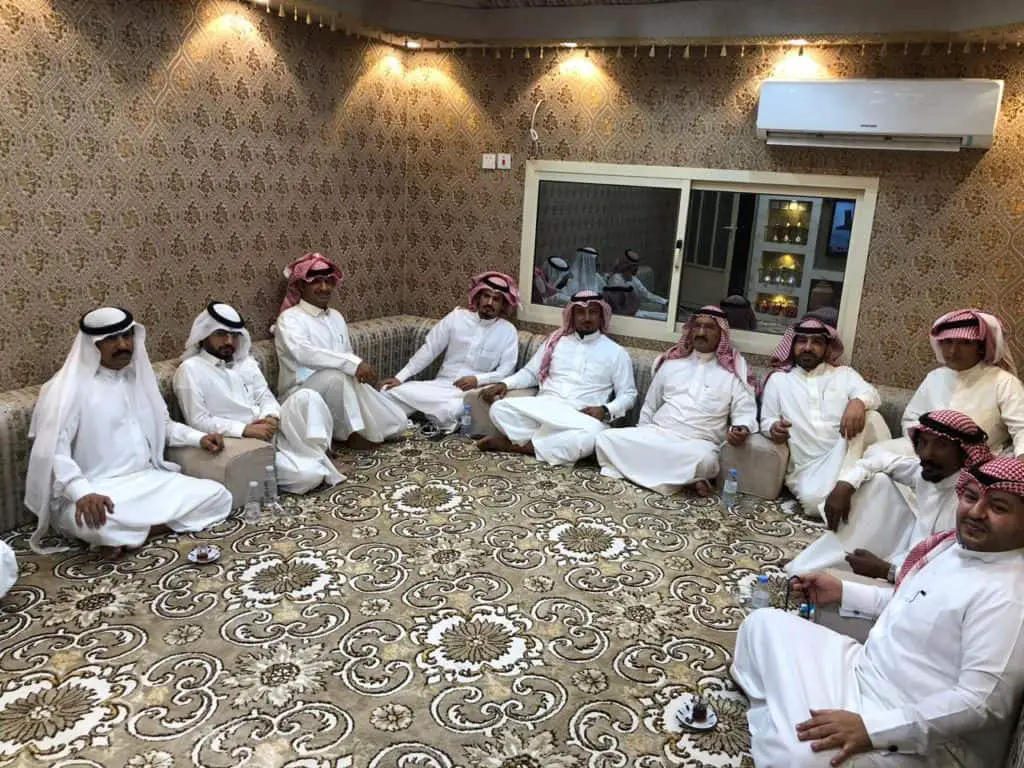 Today, and as a result, thousands of 'fake' Saudization jobs exist. They are work positions that private companies create to employ Saudi nationals in name only to employees who are neither capable nor interested in performing the arduous work duties.
Red companies create the so-called fake jobs to meet Saudization quotas, graduate out of the Red (non-compliant) category, and gain access to essential Labor office services.  
For more in-depth information and Nitiqaat updates click through to our Guide to Saudization And The Nitaqat Program

.
Cheap Fuel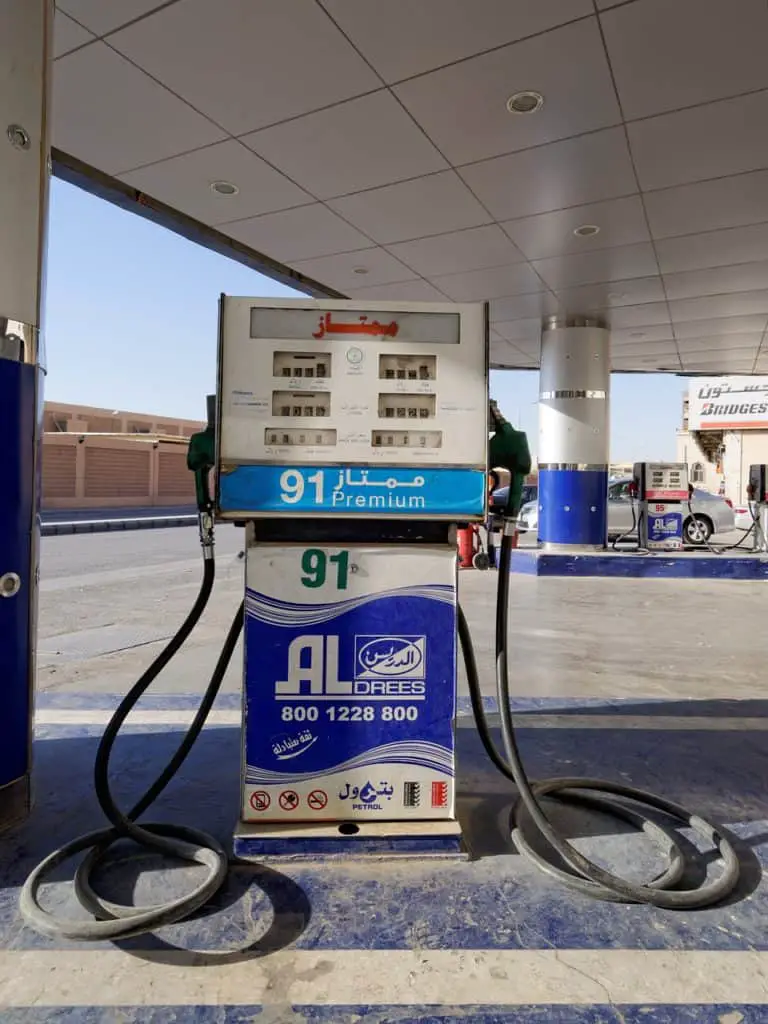 Astonishingly for decades, 1 liter of petrol (SAR .45) was half the price of 1 liter of water (SR 1). 
All that ended suddenly in 2018 when prices at the gas pump tripled for domestic Octane 95 (SR 1.60) & Octane 91 (SR 1.40). 
Diesel prices though stayed the same at a low SR. 50. 
Today, Saudi fuel prices are still 55% cheaper than most other countries.   
Housing Shortages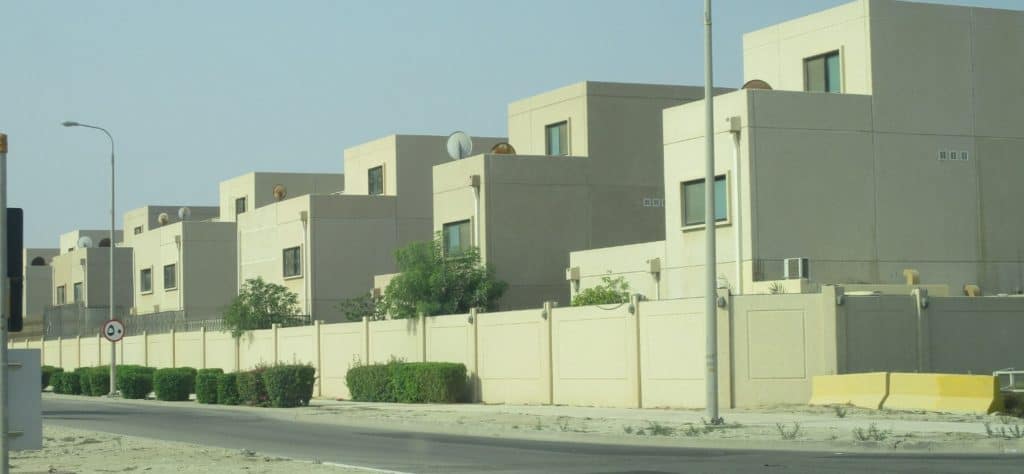 Despite the huge budget of SAR 268 billion ($67 billion) and government efforts to address the terrible housing shortages in the kingdom between 2011-2015, results met with limited success. 
Today, there is still a major housing shortage for Saudis-poor and rich. As in many countries today, young Saudi nationals cannot afford to buy a home or even get home building loans. 
The cost of a typical government-funded 2 bed roomed apartment or small house in an urban area starts at SAR 500,00 ($150,000) and houses/villas are SAR 1,300,000 + ($300,00).
Up to 50% of Saudi nationals still do not own their own homes and Riyadh, Jeddah and Mecca have between 25%-35% unplanned settlements in slum areas mostly occupied by third-world Asian nationals. 
The rate of homeownership for Saudis up to 2020 is:
50% of concrete homes
13% of non-concrete
37% rental
The Vision 2030-Housing Program 2020

 aims to increase homeownership to 60%, reduce house prices to five times the average annual income, and provide SAR 502 billion ($125 billion) in mortgages. 
It is also expected to create 500,000 new jobs and to achieve 40% Saudization. 
Demand for housing, (Eskan Portal

) especially in 10 major urban areas is 1.45 million applicants that include 300,000 requests for social housing units (page 11

) across Saudi Arabia with the highest demand in Riyadh and Eastern Provinces.   
Saudi Arabia Has The Lowest Rate GDP (PPP) Figures In The Gulf Region 
Below are the latest GDP (PPP) per capita estimates by the IMF for 2020. The chart shows Saudi Arabia (Int $46,273) in 22 position far behind its neighbors Qatar (Int $91,603) UAE (Int $58,466) and slightly behind Bahrain (Int $49,057).  
GDP=Gross Domestic Product (Final value of ALL goods and Services)
PPP=Purchasing Power Parity (Comparing international prices to determine the absolute purchasing power of currencies)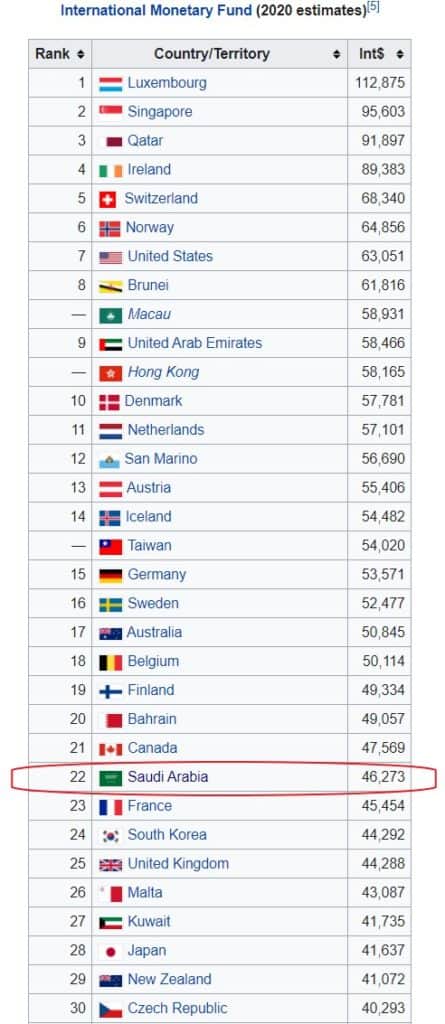 In Conclusion- In Saudi Arabia Poverty Begets Poverty 
There are millions of poorer Saudi families. 17 out of 24 million nationals claim social insurance via the Citizens Account Program.

On average, claimants receive payments of SAR 1,042 ($277) per household per month. 
Poverty strongly correlates with low education since low-income families are unable to send their children to private schools where math and science scores are significantly higher. 
Privately educated children, compared with government school children, easily get admission into universities and into the specializations that promise well-paid employment after graduation. 
As subsidies continue to be cut and prices for food, energy, and fuel rise, the ways to rise out of poverty in Saudi Arabia must continually be addressed. 
Related Questions
Who Is The Richest Family In Saudi Arabia?
The Saudi Royal Family – Al Saud has a net worth of $1.4 trillion. They are the richest royal family in the world and one of the wealthiest in the entire world.
Who Is The Richest Man In Saudi Arabia?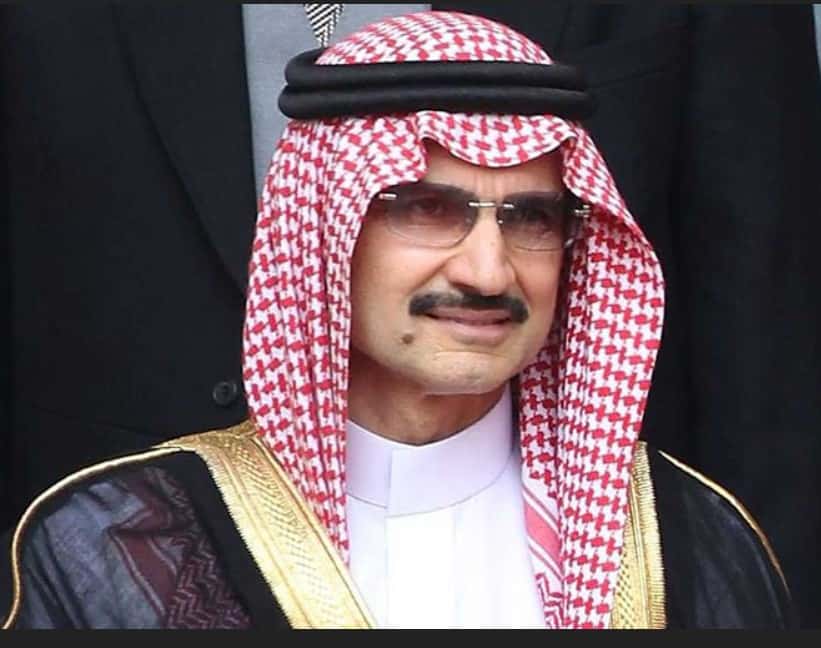 Waleed Bin Talal Al Saud is the richest man in Saudi Arabia worth $22 billion. He invests in many private and public companies in Europe, USA, and the Middle East. He is chairman of the Kingdom Holding Co and has large stakes in Citigroup, Twitter, Fairmont & Movenpick hotels including the George Hotel in Paris and London's Savoy.
Useful References And Additional Reading
The Economy Of Saudi Arabia

– Wikipedia
Saudi Family Income Reaches SAR 14,800 – argaam.com
General Authority for Statistics

-stats.gov.sa
Determining The Poverty Line and Sufficiency Line

-King Khalid Foundation
Saudi Government Measures During COVID-19 Virus Lockdown

-KPMG
Citizen's Account Program-Wikipedia
Vision 2030-Saudi Government Housing Program-

vision2030.gov.sa
Vision 2030-Saudi Government Vision 2030 Program
Budget Statement Fiscal Year 2020

-Saudi Ministry of Finance 
The Labor Market In Saudi Arabia

-Harvard Kennedy School 
Saudi Human Resources Development Fund Annual Report 2019

-HRDF
List Of Countries By Millionaires

-Wikipedia
Saudi BILLIONAIRE Prince Drives His Insane Hyper-cars In Central London!- YouTube

Crucial Steps To Eliminating Poverty in Saudi Arabia

-The Borgen Project
Saudi General Authority of Zakat and Taxes

-gazt.gov.sa
Impact of Subsidy Reform On The Kingdom Of Saudi

Arabia's Economy And Carbon Emissions-Science Direct
Cash For Middle To Local Income Citizens In Exchange For Slashed Subsidies

– Al Arabiya
Overview-Poverty In Saudi Arabia

-adhrb
Guide to Saudization And The Nitaqat Program-insidesaudi.com
Score Card of Fossil Fuel Funding

(Saudi Arabia) -iisd