My three boys love the Madagasc

ar movies. They are a series of four films that depict the adventures of talking cartoon zoo animals on the run. So, one day, we decided to visit Riyadh Zoo to try to see them in real life.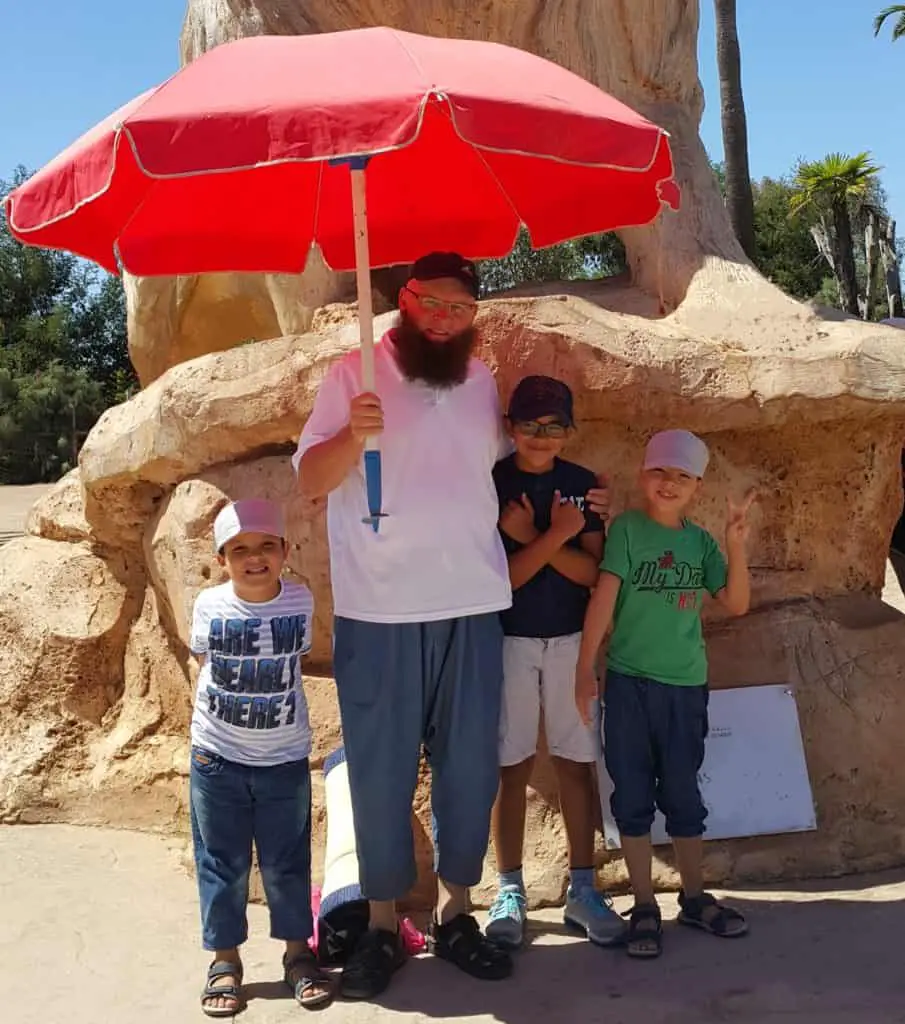 We had heard that it was a small zoo and nothing really special. So knowing what to expect, we drove from Jubail to the Riyadh Zoo in Malaz district. However, to our surprise, it turned out to be far better than we had been led to understand. 
The following is what we found.
So, Is The Riyadh Zoo In Malaz Worth Visiting?
Definitely! Google rated it 4.1 and Tripadvisor 3.7. This lovely zoo is set on 22 hectares of beautifully landscaped gardens with grassy open sitting areas. It has 1,600 animals, 196+ species including tigers, crocodiles, gazelles, and reptiles. Families can tour the zoo riding a mini-train, take picnics, buy snacks, gifts, and have coffee or a good lunch in the restaurant. 
Riyadh Zoo-Most Visitors Love It 
Most people, especially my kids feel happy to have visited the Riyadh Zoo. They are happy with the low entrance fee, seeing a good variety of animals that are easy to view, the great facilities, and especially the 20 mins zoo tour in mini train ride. 
Some People Criticize The Zoo
Others, it seems, are a bit critical. They complain that the zoo is a bit worn out and old fashioned. They note also that many visitors abuse the animals and that it lacks adequate security, signposting, information, maps, and other educational programs. 
To that end, the goal of this article is to present all the good and bad information you should know about the zoo and allow you to decide for yourself whether a visit to Riyadh Zoo is going to be worthwhile for you and your family
Riyadh Zoo, Malaz -The Basic Facts And Features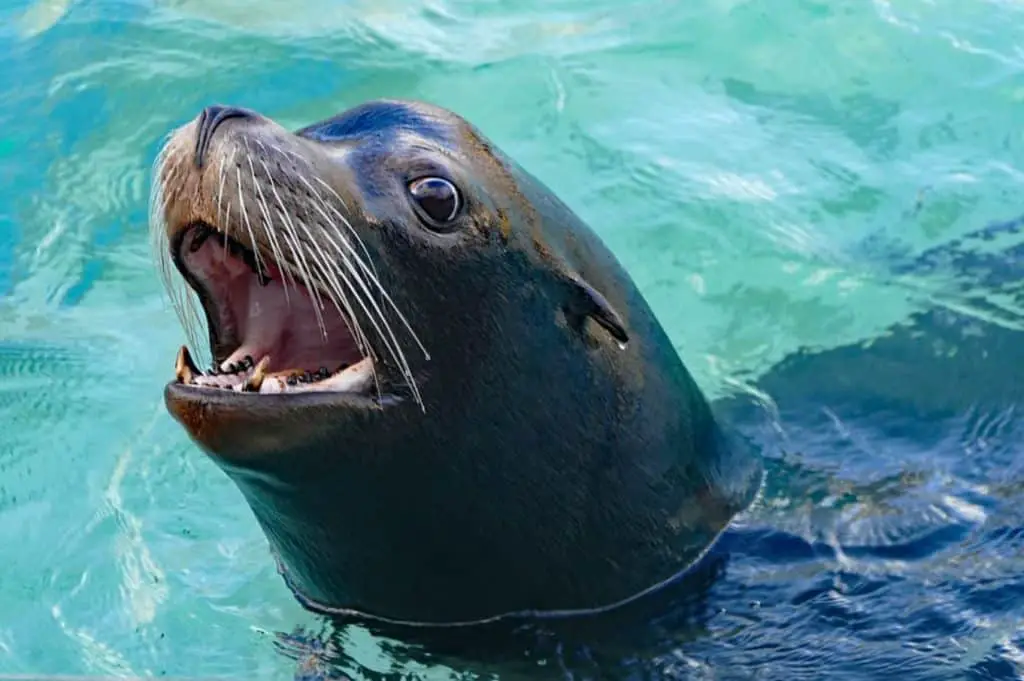 Riyadh Zoo
The Facts and Features
Address 
139, Musaab Bin Umayr Street
Al Malaz
Riyadh 12832
Saudi Arabia
Google Maps
Riyadh Zoo, Malaz
Contact:
+966-114779523  
011 477 9523
Entrance Fee
Adults:       SR 11.5 ($3.07)
Kids:          SR 5.75 ($1.53)
Under 5s:   Free Entrance
Mini Train: SR 4.6
Timetable
Open: Everyday frm 8:30am until 6pm (Magrib)
Closed: Sunday for Maintenance
Exception: Opens Friday After Jummah prayero

In the past, there were separate visiting times for males, females, and families. Such restrictions no longer exist.

Average Visit Time
2-3 hrs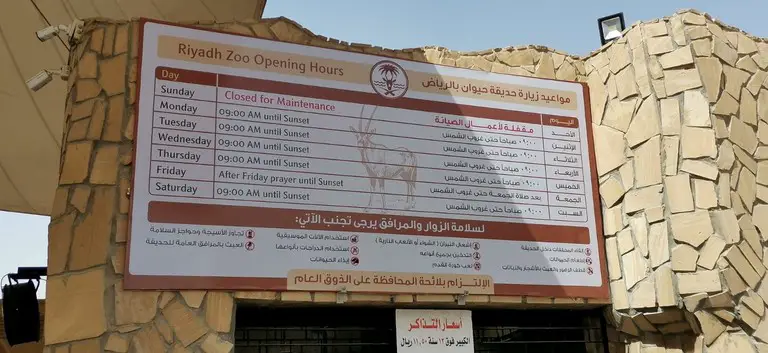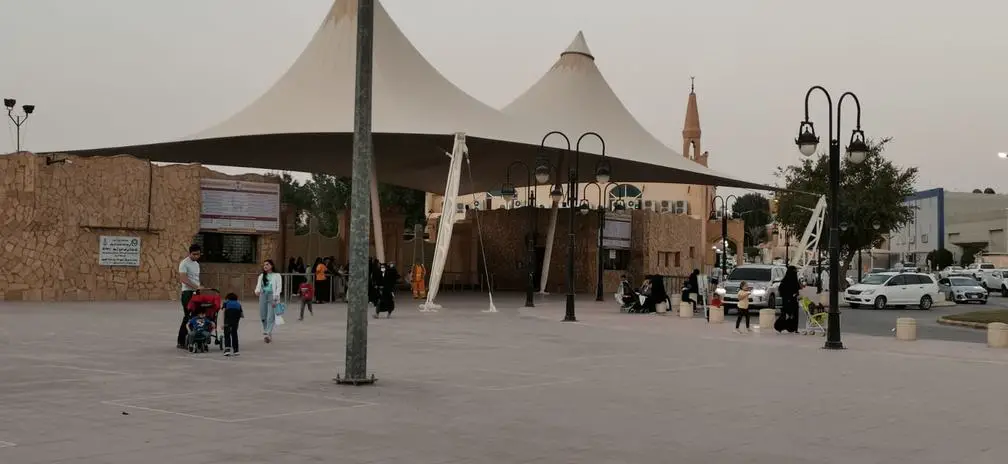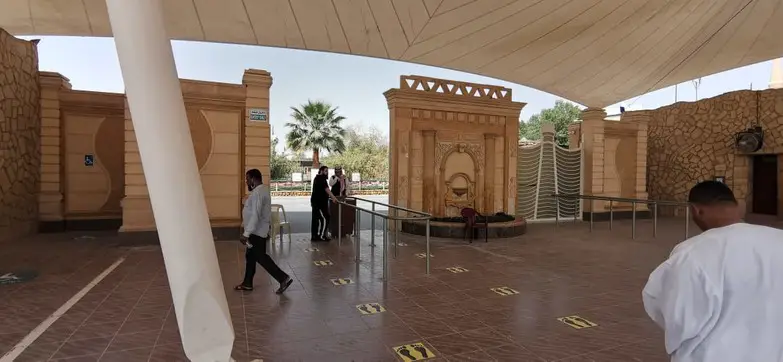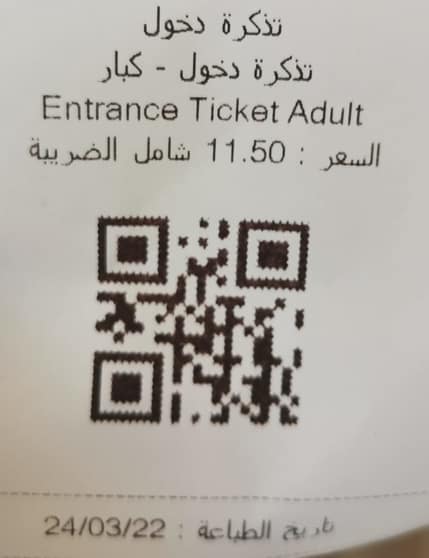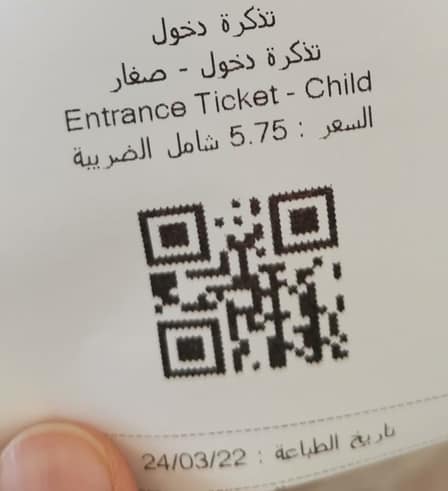 The History Of Riyadh Zoo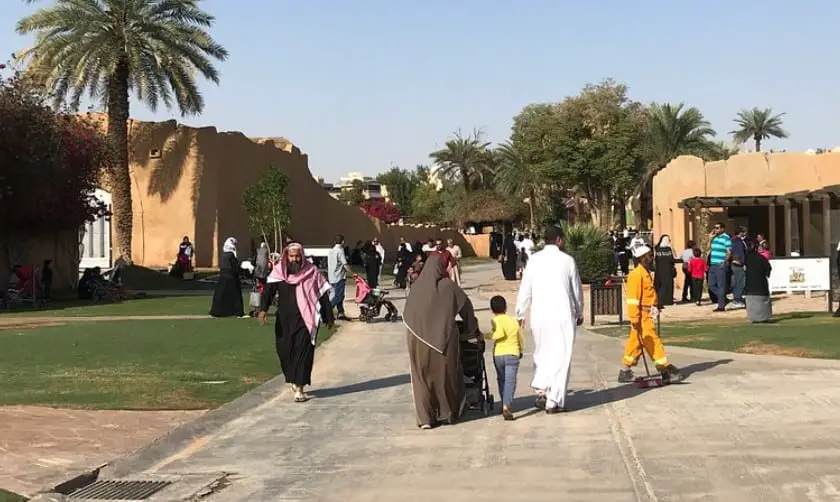 The Riyadh Zoo was originally a private wild animal park called the old zoo. It was presented as a gift to the late King Abdul Aziz & the Al Saud family in 1957.  
After it was demolished the old zoo was replaced and became the new zoo in 1987. Today, it lies on 22 hectares, the width of 22 football fields laid side by side or 55 acres, is nicely landscaped, with well-maintained gardens and faithfully replicated animal enclosures. 
Initially, the cost to build the zoo reached $33.3 million. To buy animals and stock up the zoo cost an additional $6.4 million.  
The Design and Layout Of Riyadh Zoo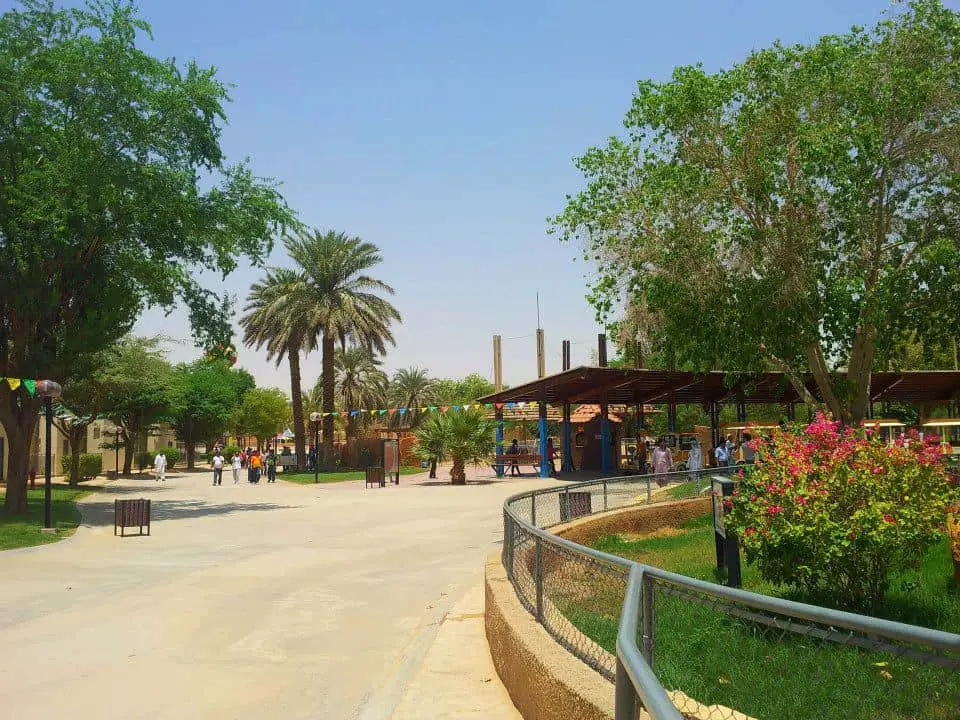 The zoo's current design was made possible by Safari Parks International of London a consultancy that provides designs for zoological gardens. 
They planned and designed the animal-friendly enclosures, the beautiful landscaping, flower beds, the fountains, waterfalls, and streams that run through the park that can still be seen until today  
How Do Visitors Get Around The Riyadh Zoo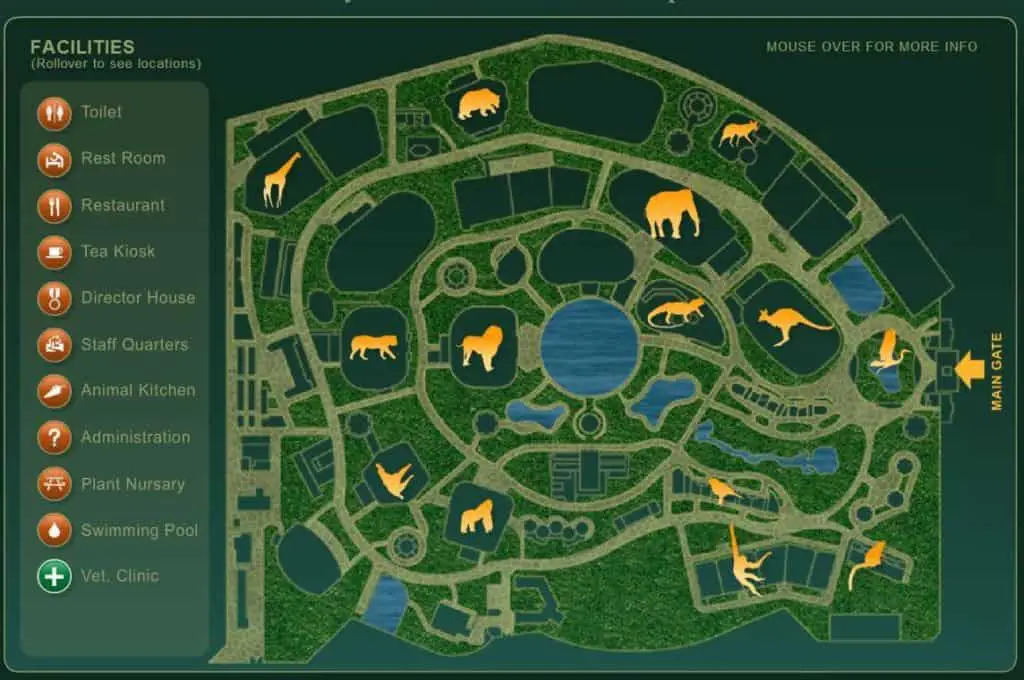 Visitors often comment that they are not sure how to get around the zoo. This is because it has no clear starting and finishing point.
However, the unusual layout was part of the original design.
The layout is a series of 3 concentric routes linked by visitor paths. Visitors can start their walking tour at the middle circle, beginning at the large fountain, and then move outwards using the connecting pathways onto the second circular route and then end the tour by going round the third wider circular route. 
Also, they can do the opposite by starting the tour on the wider outer circle, making their way inwards onto the second before finally moving onto the small circle ending at the large fountain. 
How Are The Animals Enclosures Organised?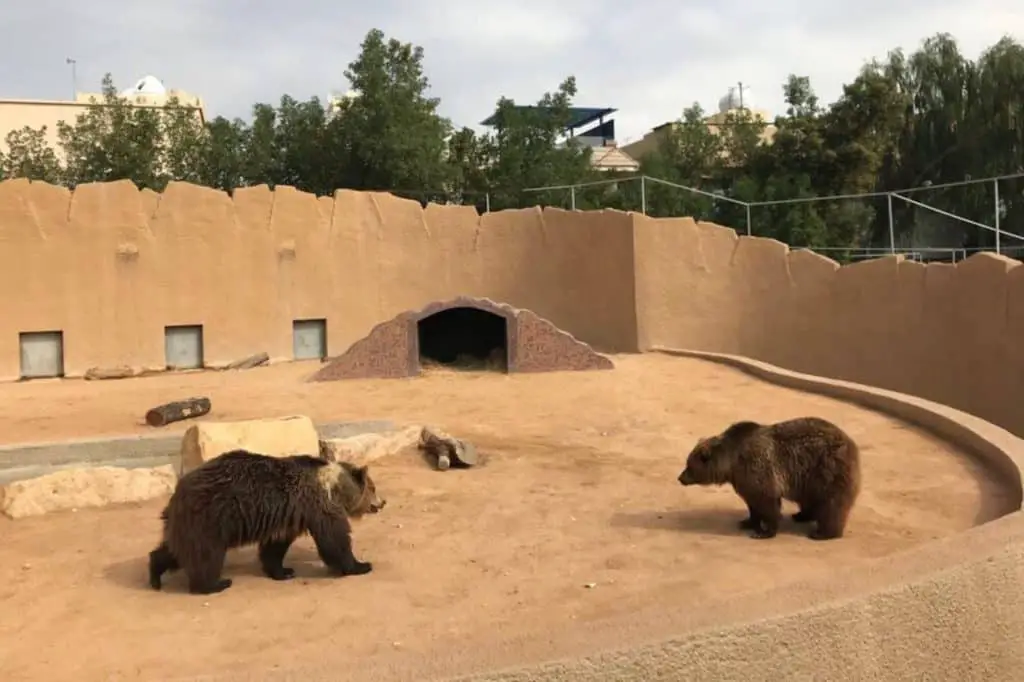 The animals are displayed in groups according to their country/region of origin and genealogical classifications. 
There are 33 main enclosures listed below. Read them to give you an idea of what animals you can expect to see there.   
For example, the Australian Bush enclosures contain kangaroos, wallabies, kookaburras, and emus. In the South American areas reside llamas, tapirs alpacas, and guanacos- animals native to the Americas. 
The 33 Main Animal Enclosures (See Zoo Plan)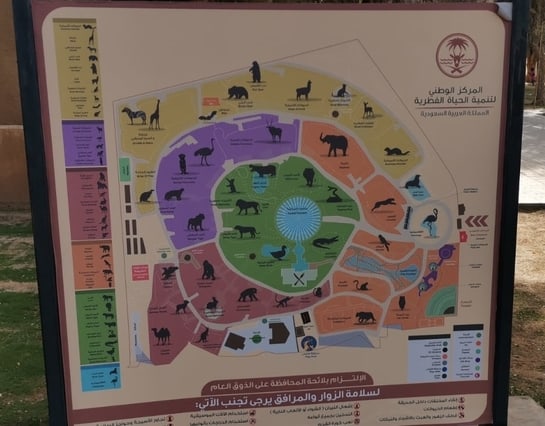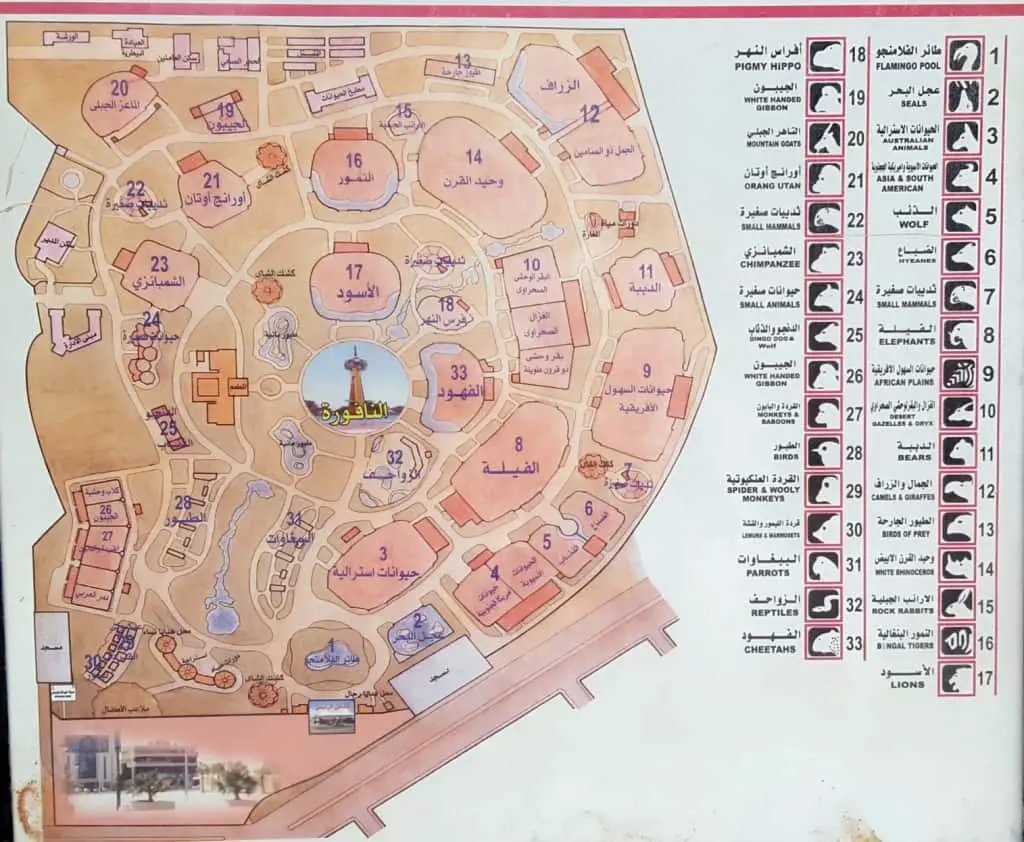 Flamingos
Seals
Animals From Australia
Animals From Asia and South America
Wolves
Hyenas
Small Mammals
Elephants
Zebra and African Plains
Oryx & Desert Gazelles
Bears
Camels and Giraffes
Birds Of Prey
White Rhinoceros
Rock Rabbits
Bengal Tigers
Lions
Pygmy Hippos
White Handed Gibbons
Mountain Goats
Orangutangs
Small Mammals
Chimpanzees
Small Mammals
Dingo Dogs and Wolves
White Handed Gibbons
Monkeys And Baboons
Birds
Spider & Woolly Monkeys
Lemurs & Marmosets
Parrots
Porcupines
Reptiles
Cheetahs
Riyadh Zoo-Types of Animals On Display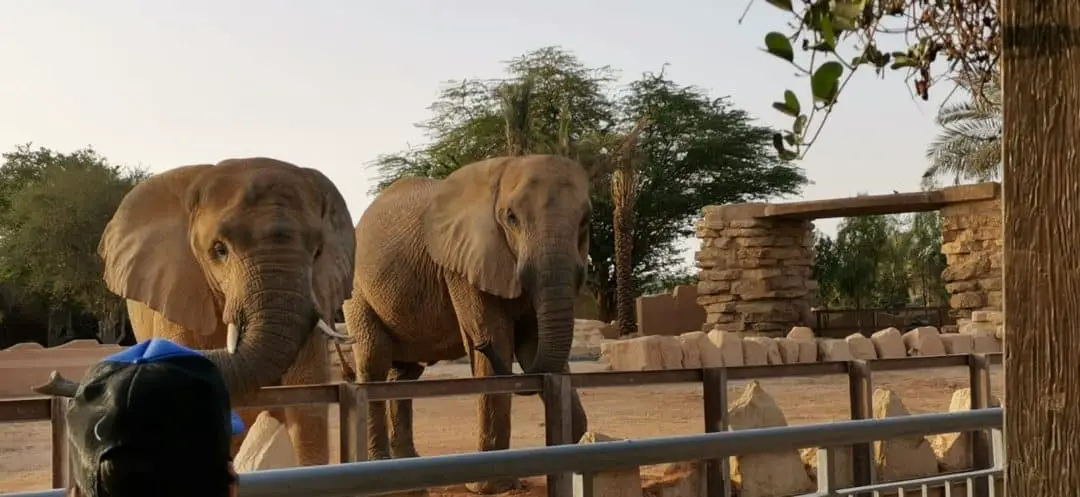 There are close to 2,00 animals and up to 196 species. The table and list below describe them in brief. 
Many people complain that there is not enough animal information in the zoo. So, I have provided some useful easy to animal profiles.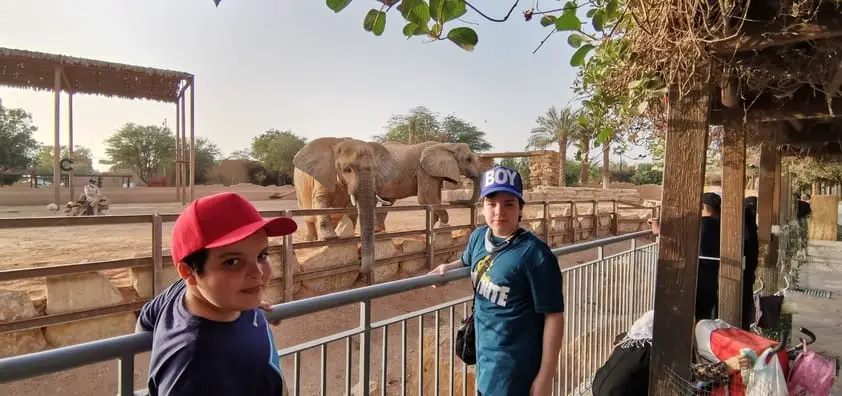 Click here to read a more detailed description of all the important animals at Riyadh Zoo, Malaz.
| | |
| --- | --- |
| Animal Types | Examples |
| Dangerous | Lions, Tigers, Cheetahs, Panthers, Rhinos, and Hippos |
| Large | Elephants, Giraffes, Camels, Oryx |
| Small | Monkeys, Wallabies, Racoons, Chimpanzees, Turtles |
| Birds | Owls, Parrots, Flamingoes, Pelicans |
| Reptiles | Snakes |
List Of Animals Currently On Display At Riyadh Zoo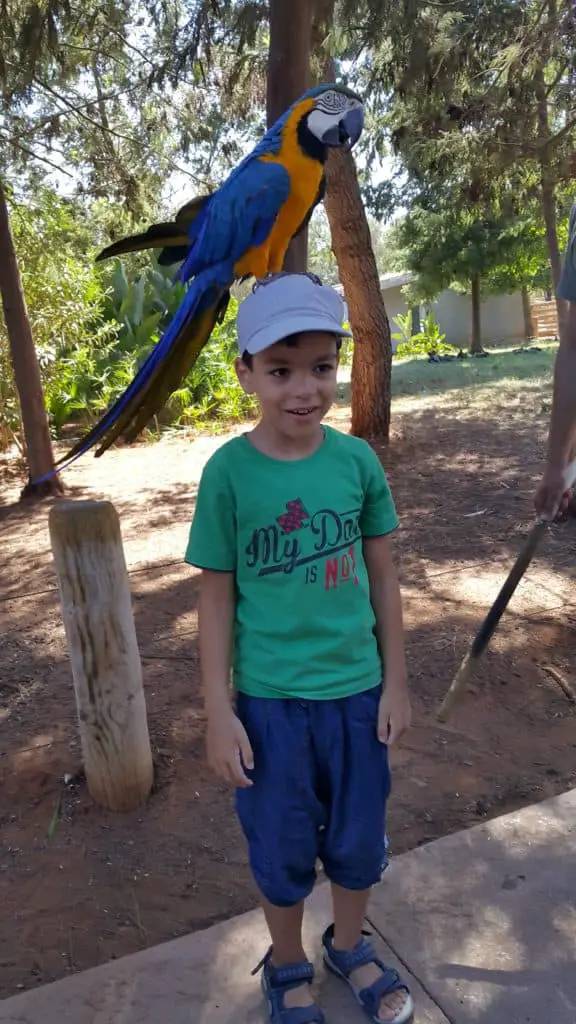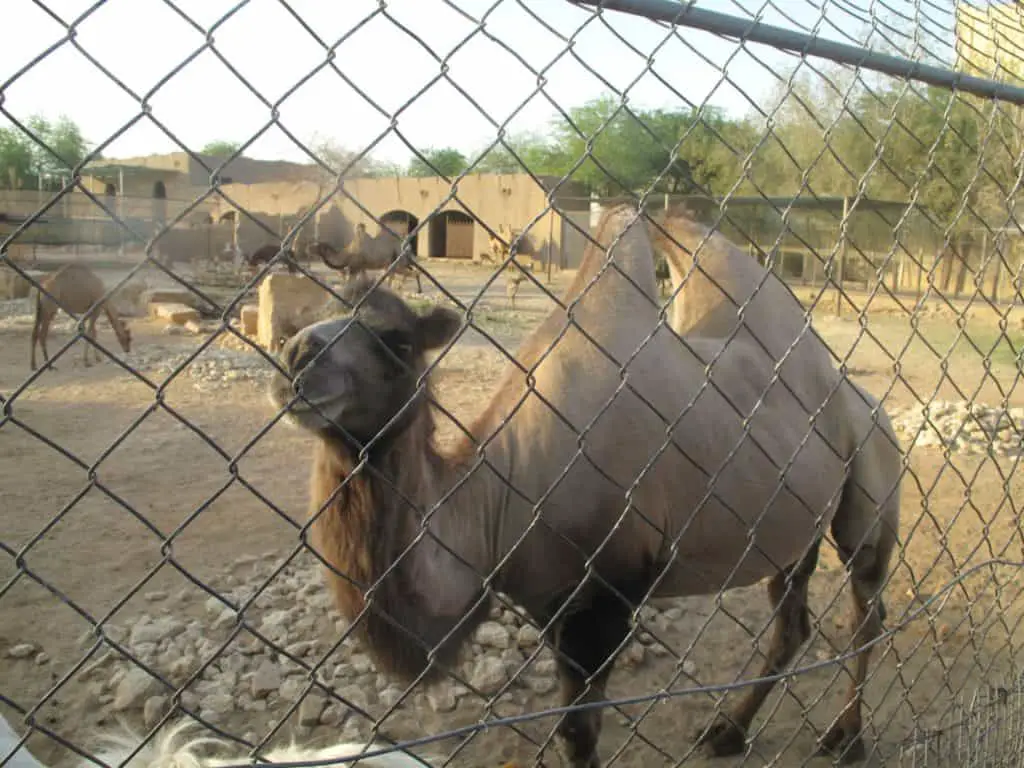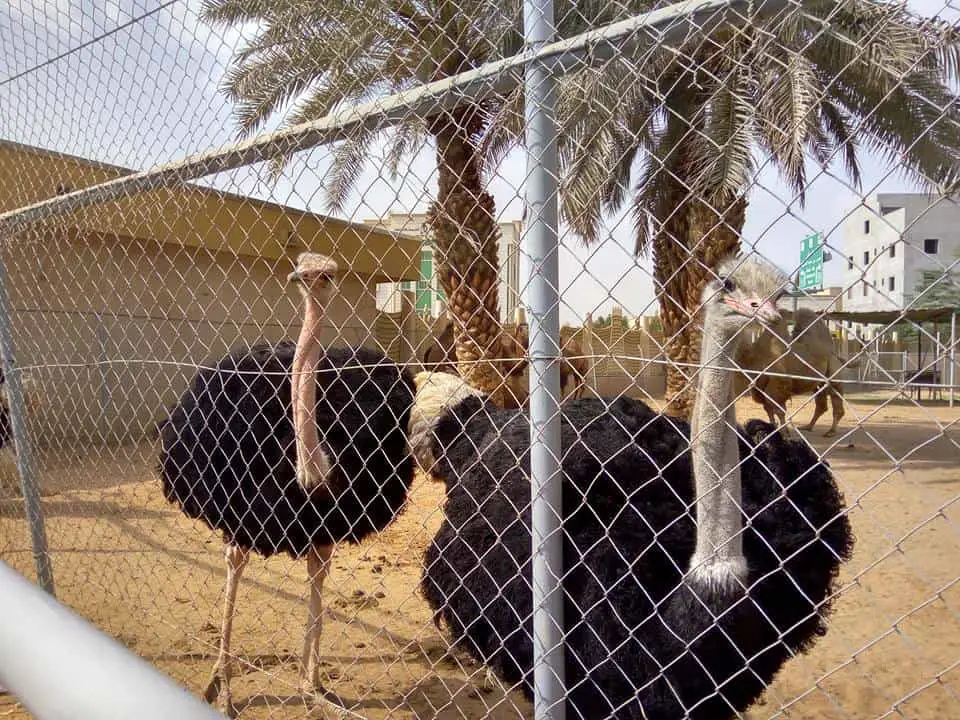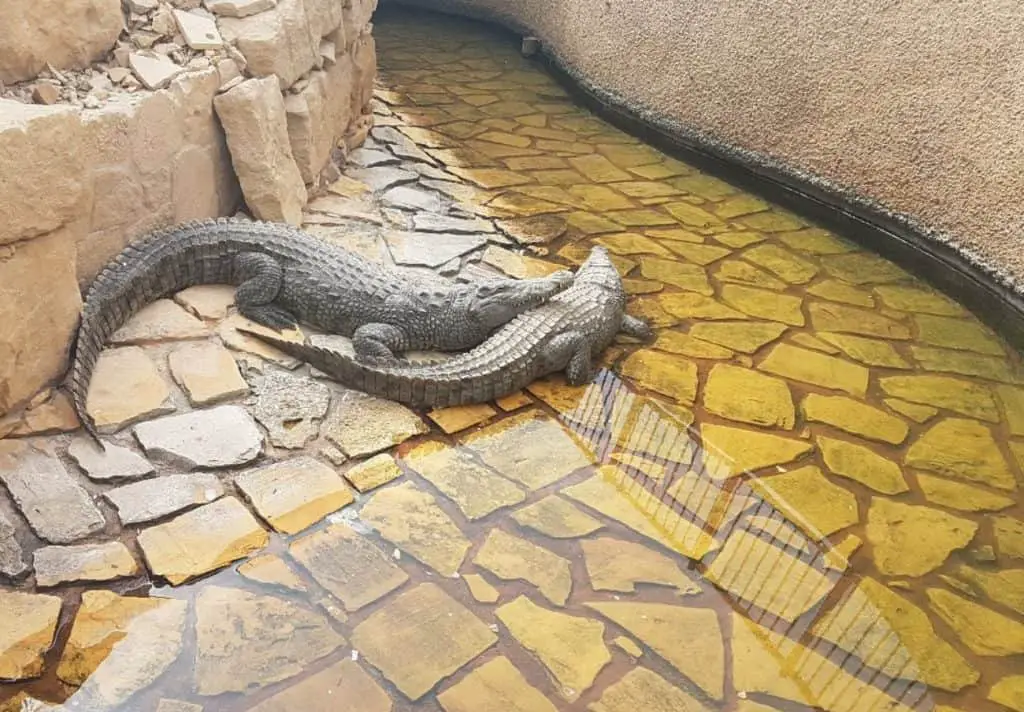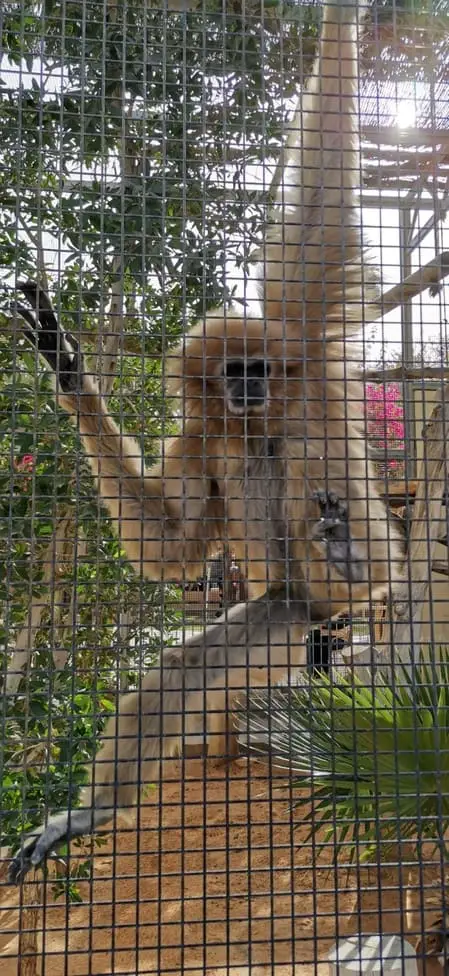 Lions
White/Black Panthers in glass cages
Bengali Tigers (white)
Tigers
Jaguars
Cheetahs (Behind Glass) 
Arabian Desert Leopard
Caracals
Hyenas
Zebras
Brown Bears
Bactrian Camels
Zebras
Leopards
Rhinoceros
Asian Elephants
African Elephants
Hippopotamuses 
Bears
Llamas
Prairie, Desert Dogs, Jackels
Desert Foxes
Australian Kangaroos
Wallabies
Raccoons
Monkeys
Chimpanzees
Gorillas
Orangutans
Baboons
Lemurs
Marmosets
Deer/Oryx 
Rhime Gazel
Gophers
Tapirs
Crocodiles
Snakes
Burmese Pythons
Habour Seals
Ostriches
Emus
Pheasants
Eagles
Buzzards
Parrots
Macaws
Green Parrotts
Toucans
Tawny Owls
Ducks
Flamingoes
Pelicans
White Swans
Peacocks
Houbara Bustard
Crows
Griffon Vultures
Pigeons
Swamp Hens
Curlews
Sparrows
Bird Species
Turtles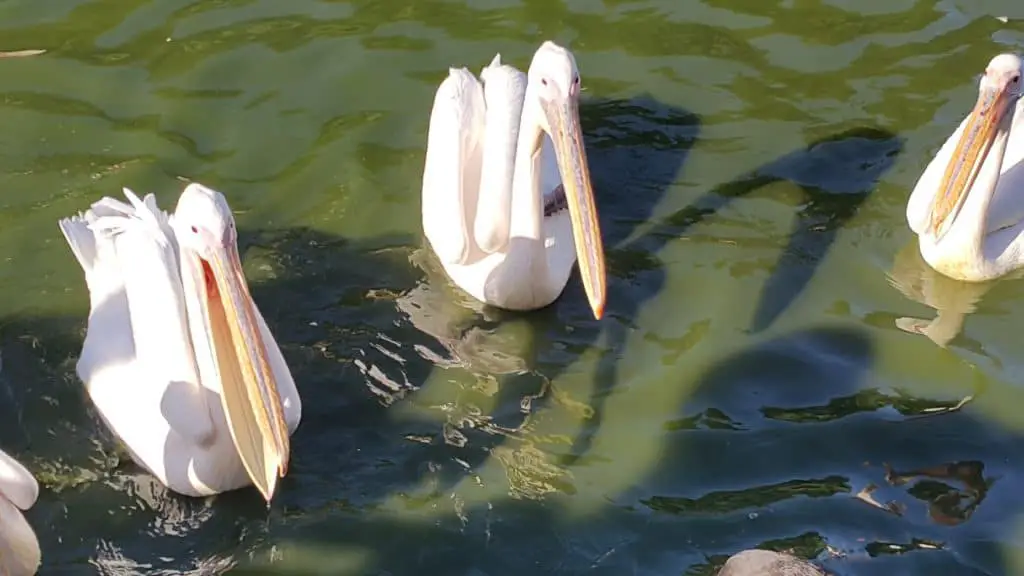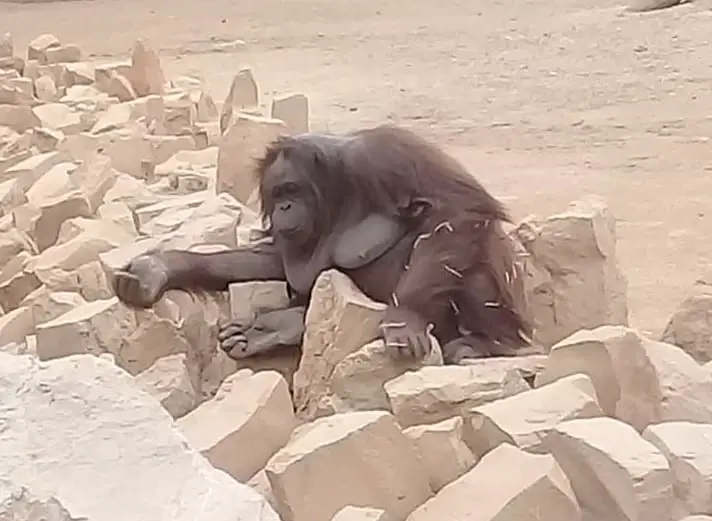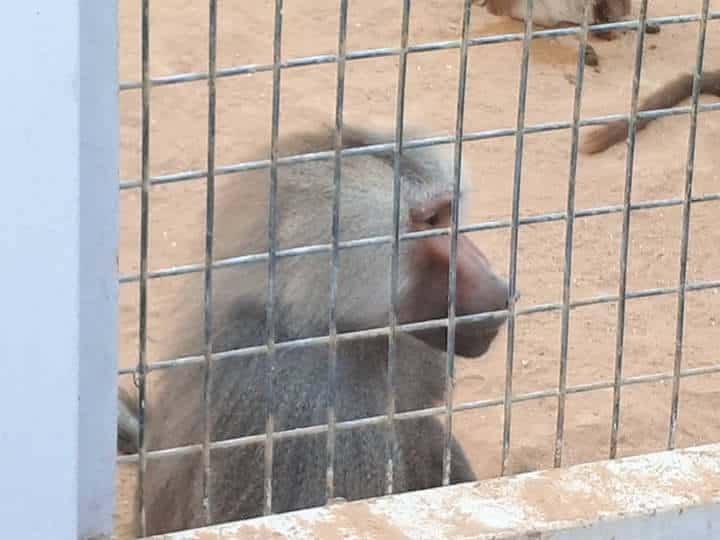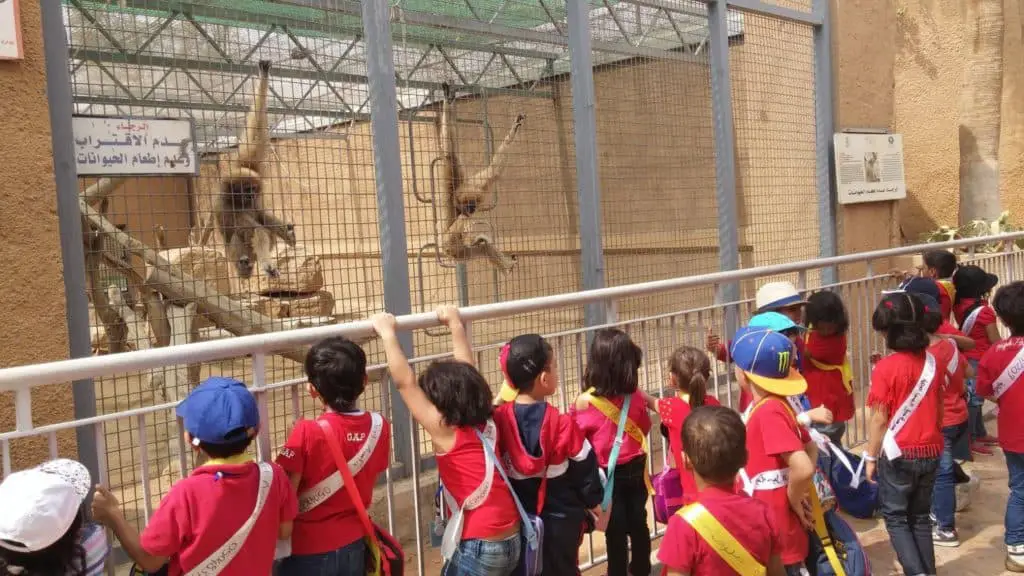 Riyadh Zoo – The Goals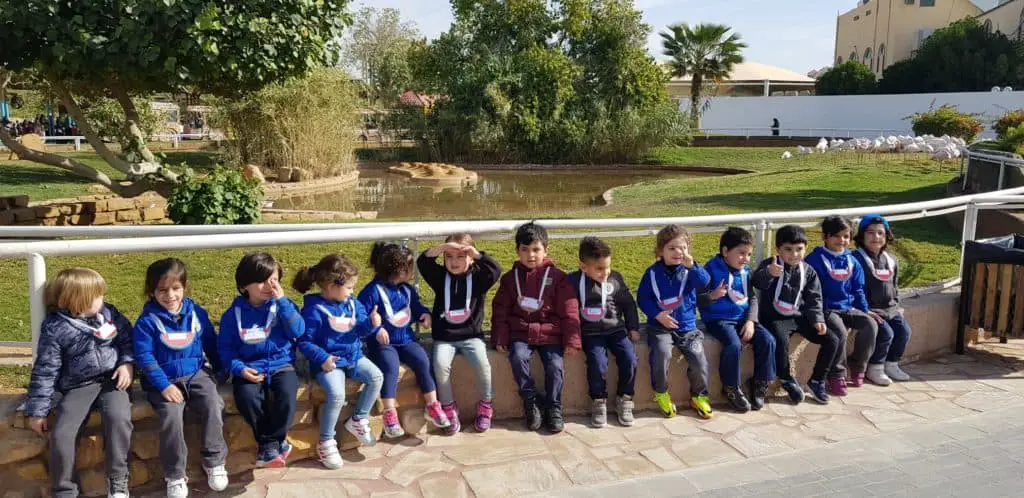 The goals are broadly cultural, related to research, and education specifically in the Saudi context. 
Of course, the zoo provides the opportunity for adults and children alike to watch animals, to protect and conserve them, and especially it is a chance for people to experience the breeds and species of animals that are native to Saudi Arabia.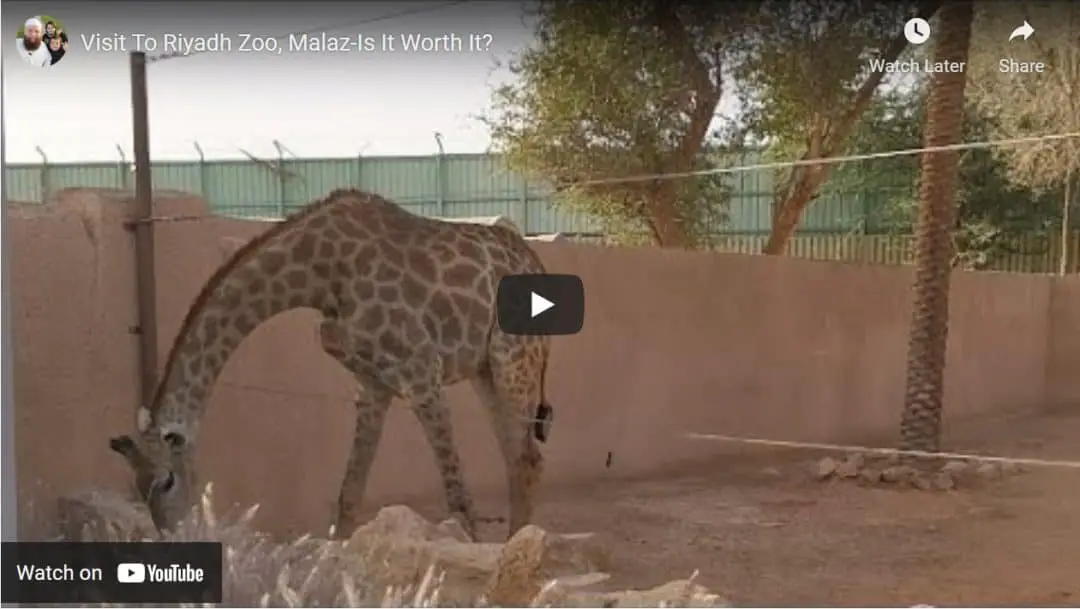 Animal & Staff Facilities
| | |
| --- | --- |
| Facility | Features |
| Veterinary Clinic | For Treatment and Care of Animals |
| Animal Kitchen | Place For Meals Preparation Area For Animals |
| Plant Nursery | Growing Of Flowers, Bushes, and Trees For Landscaping |
| Swimming Pool | For Cooling Off |
| Director's House | The Director's Living Quarters |
| Staff Residence | The Staff Live Here  |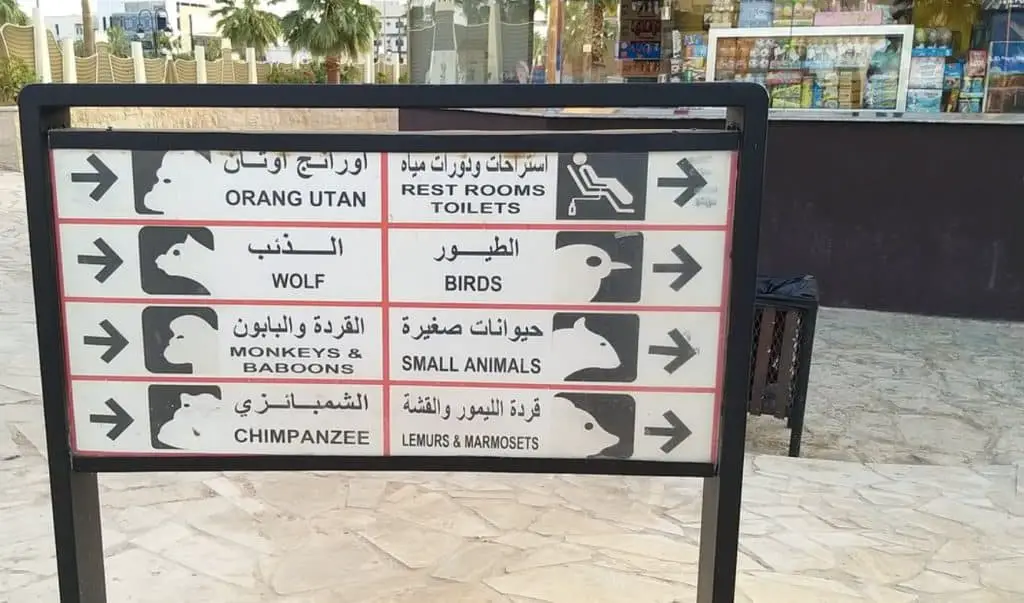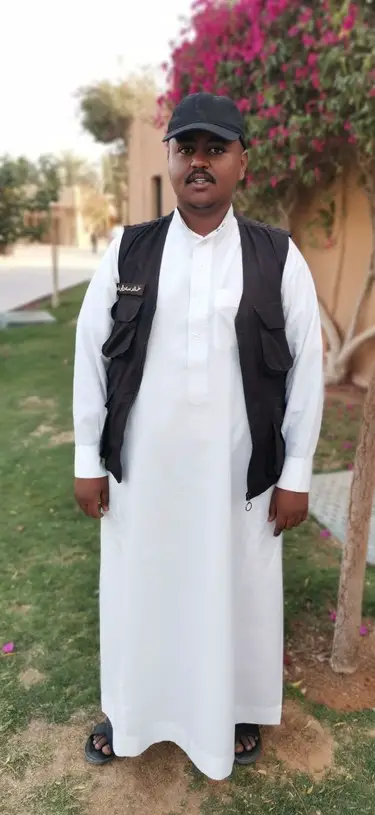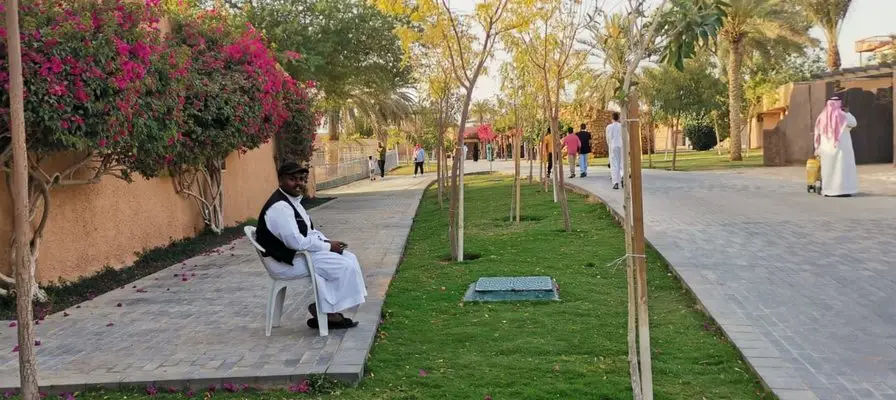 Principle Visitor Facilities And Amenities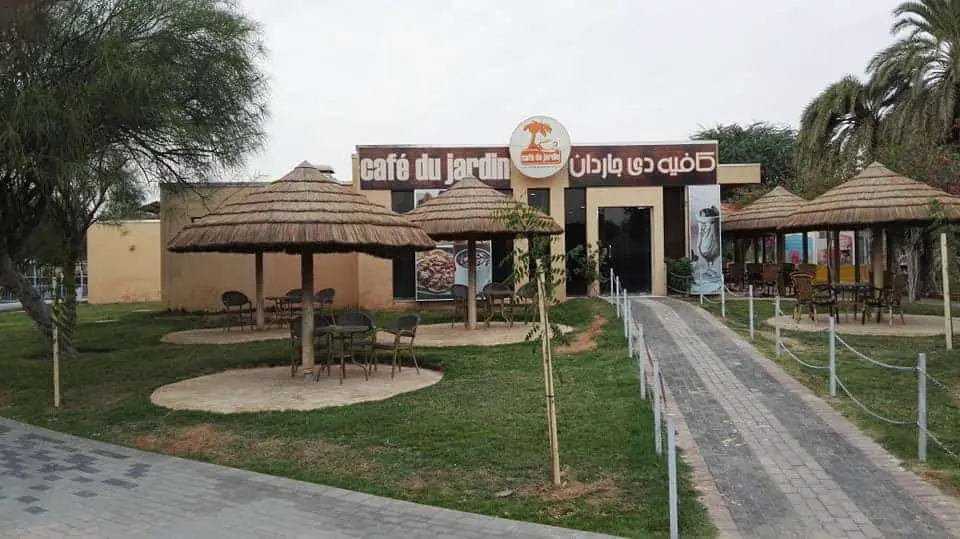 | | |
| --- | --- |
| Visitor Facilities/Amenities | Features |
| 1,500 Animals | 40 + Species & Some Are Endangered |
| 2 X Mini Trains Rides | 20 Mins / Zoo Circuit / Ticket SR 2 Per Person |
| Zoo Cinema | Educational |
| Roman Arena/Theater | Entertainment and Educational Shows |
| Play Area | Swings and Slides For Kids |
| Push Chair/Stroller Rentals | Rent Stroller For Small Fee |
| Collapsable Deck Chairs | Available For Rent  |
| Grassy, Shaded Sitting Areas | Picnics and Rest Points |
| Prayer Halls  | Carpeted Wooden Buildings |
| Kiosks | Snacks, Drinks, Sandwiches, Crisps, Icecream, etc |
| Gift Shops | Souveniers and Momentos |
| Coffee Shop | Hot Drinks |
| Grill Restaurant | Hot cooked food.  |
| Café  Du Jardin | Pizza, Good Meals and Deserts |
| Mini Mart | Grocery Type Shopping |
| Toilets | Very Clean and Well Maintained |
| Large Parking | For Customers of Riyadh Zoo |
| Malaz Polyclinic | Next To Riyadh Zoo |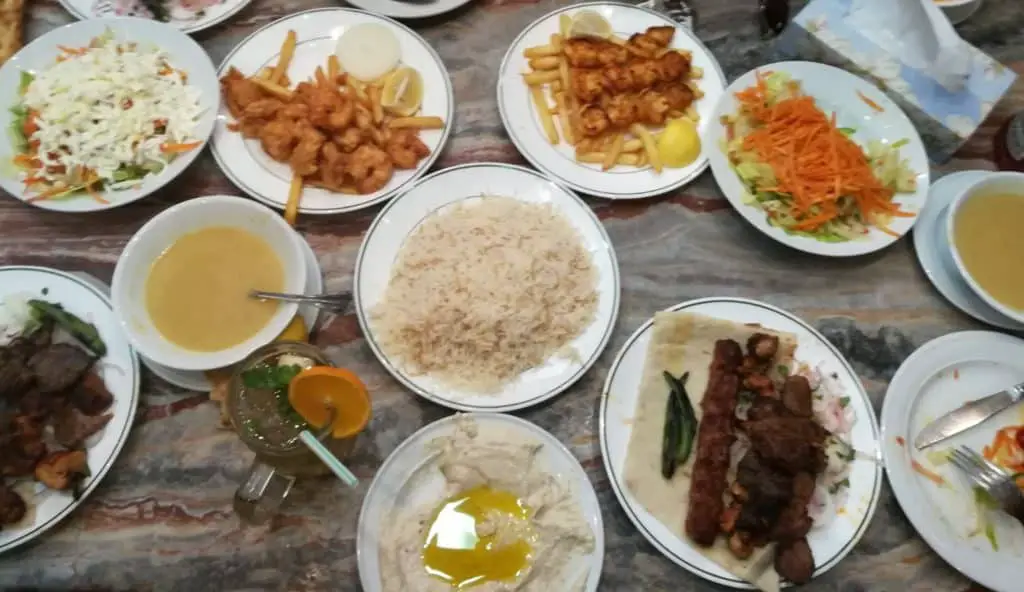 How Do Visitors Buy Tickets?
You can buy your entrance tickets at the Ticket Counter located at the Main Entrance to the Riyadh Zoo. It is opposite the main car parking area. As you go into the zoo, show your tickets to the security staff, then make your way inside. 
Buying Trinkets Before You Enter The Zoo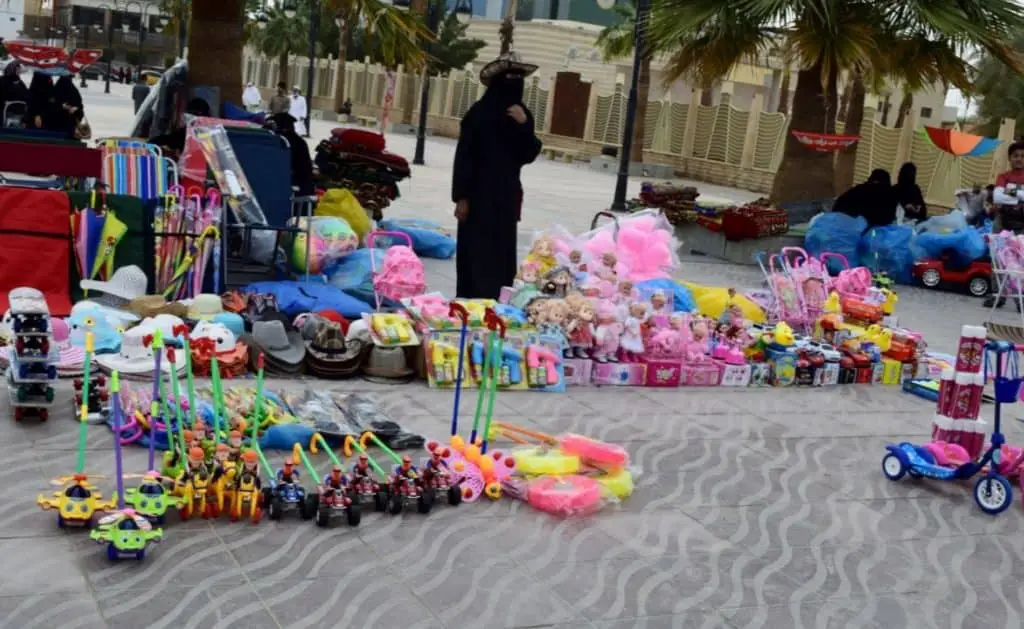 Immediately opposite the main entrance to the Riyadh Zoo, you will see a makeshift market area.
Most of the vendors are Saudi ladies. They sell their goods on carpets laid on the ground. Such items are useful to have once you get into the zoo itself. 
For example, they sell: 
Picnic Rugs 
Collapsable Chairs
Sheets
Prayer Rugs
Hats
Parasols
Kids Toys, etc
Can Visitors Buy Maps and Guides To The Zoo?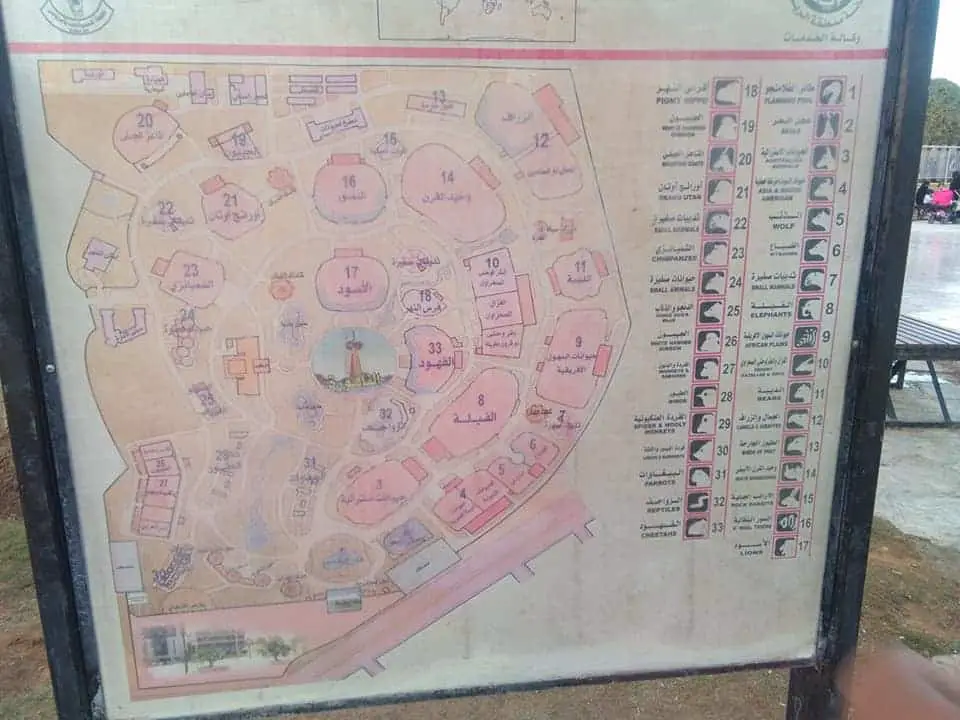 No! They may become available at the zoo in the future. However, there is an interactive online plan of Riyadh Zoo on the Saudi Zoos Riyadh Zoo website. Click to view and interact with the Riyadh Zoo map.

Is There A Special Route To Get Around The Zoo?
Yes! The animal enclosures are located along with a series of four ever-widening concentric circular ring routes interconnected by visitor footpaths. 
This means that there is no actual starting or ending point except at the main entrance. 
There are two ways you can see the animals: 
On Foot 
If you want to see all the animals begin on the inner ring then move onto the second ring, then the third ring, and end with the outer and much wider final ring until you have seen all the animals. 
Alternatively, you can begin your tour on the outer ring before moving onto the second ring and then finally finishing the tour at the ring near the large fountain. 
This will take you about 3 hours and you will spend about 3-4 kilometers walking. If you get tired, you can rest on the benches, use folding chairs or sit on the grassy lawns.  
By Mini Train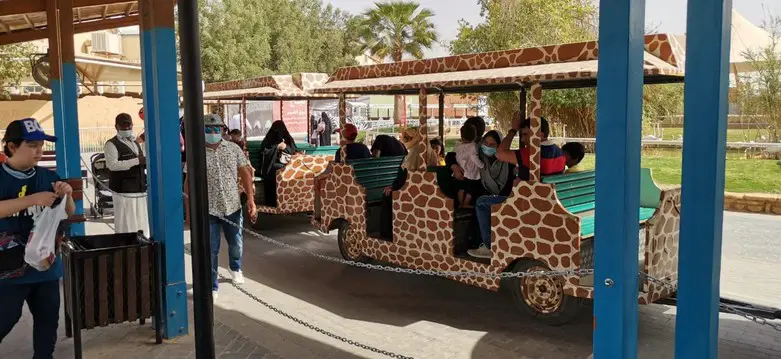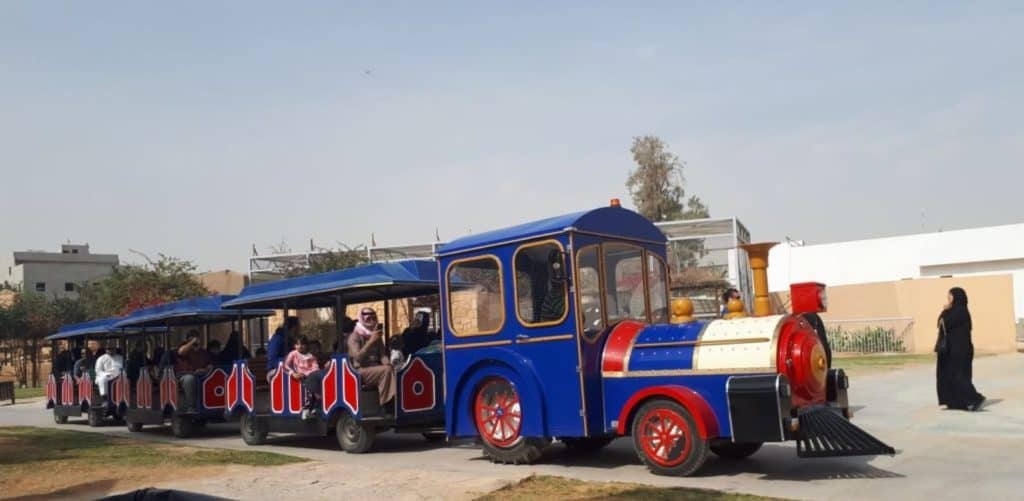 This is a popular option. The colorful mini-train takes you for a complete tour of the zoo. The train is good for families with small children and people who are too weak or unfit to complete the four circuits. 
It costs SR 4.6 per person for adults and children.
The train takes visitors for a complete circuit of the outer circle path. It lasts about 15 minutes.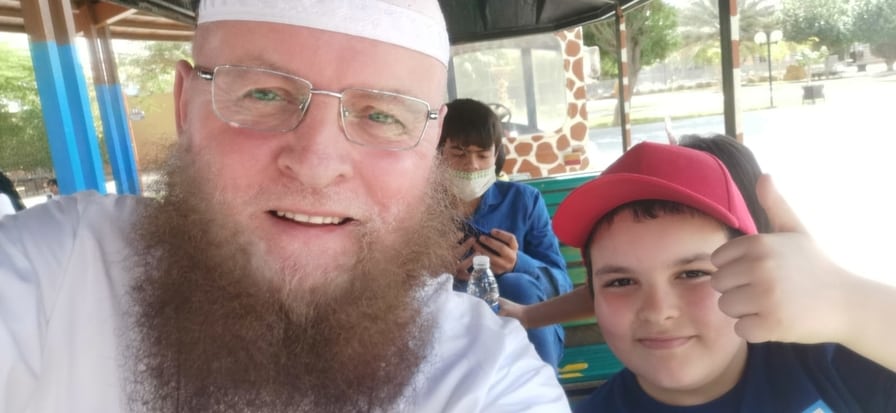 Is There Adequate Labelling And Descriptions Of Animals?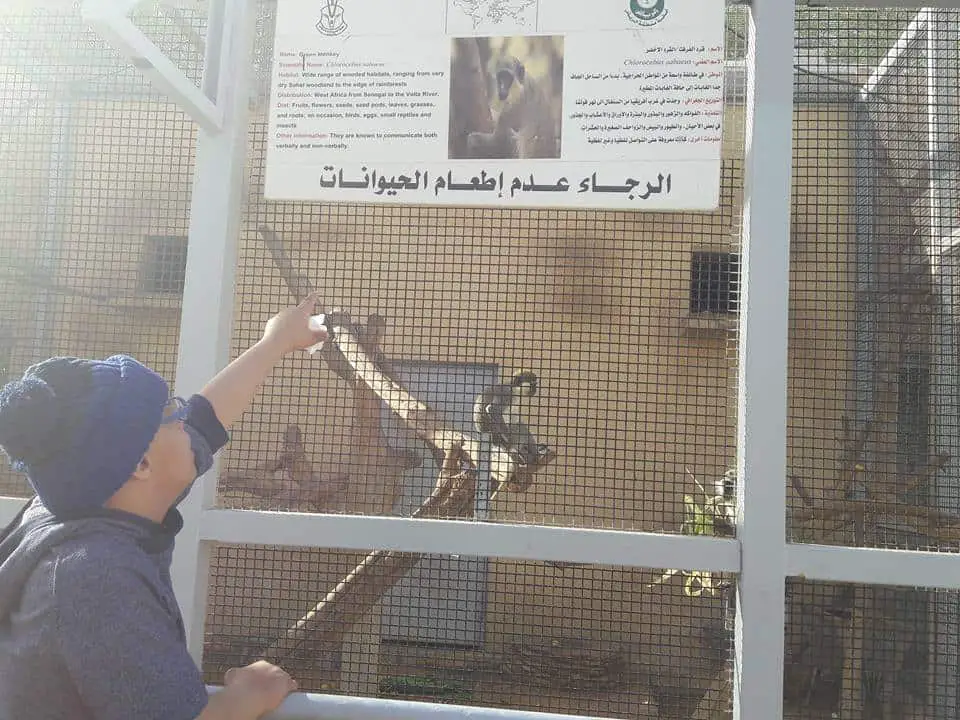 Yes, and No! Signposts give the general directions to animal enclosures. However, many visitors have complained about inadequate information about the animals at the enclosure viewing points.  
Can Visitors Bring In A Pushchair or Stroller?
Yes! They are also available for hire inside the zoo. However, small cars or kids' vehicles, scooters, etc are not allowed. 
Are Visitors Allowed To Use Umbrellas, Parasols, Or Sun Shades?
Yes, they are. Also, it is recommended to wear wide-brimmed hats and to apply sunscreen lotion.  
Is Any Area Of The Zoo Shaded For Visitors?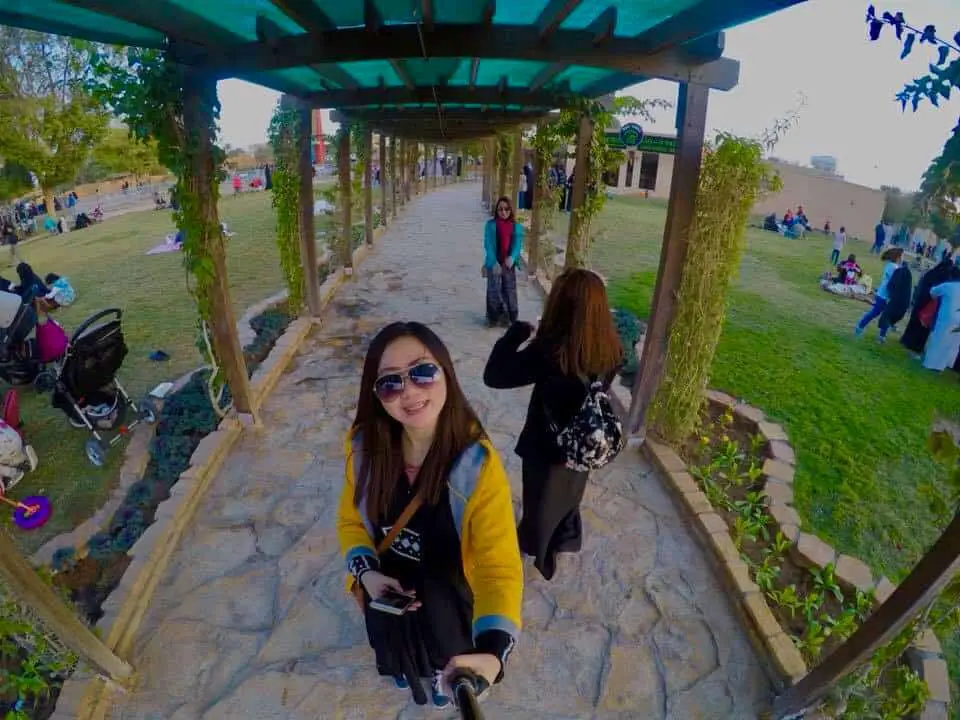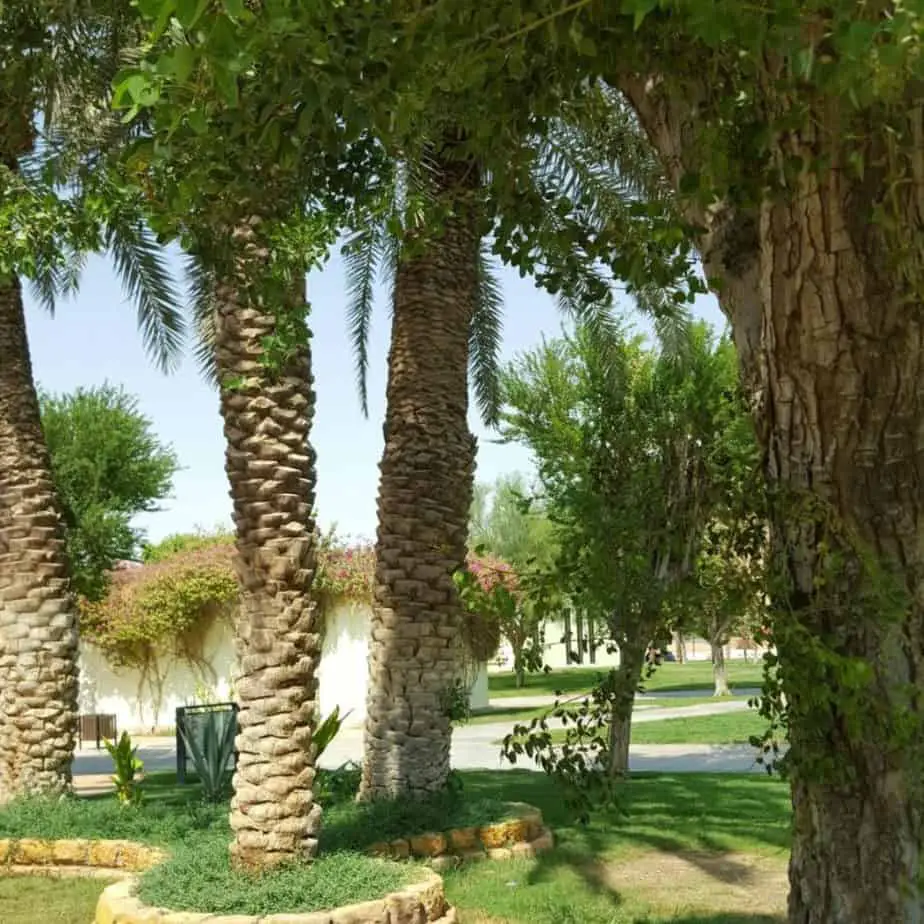 During the hot summer months, the animals are artificially shaded using canopies that cover their enclosures. 
In the zoo, you can also find plenty of shaded areas, covered walkways, and trees to shelter from the sun. 
Are there Family Tickets- Seasonal Passes, Event Tickets. Etc?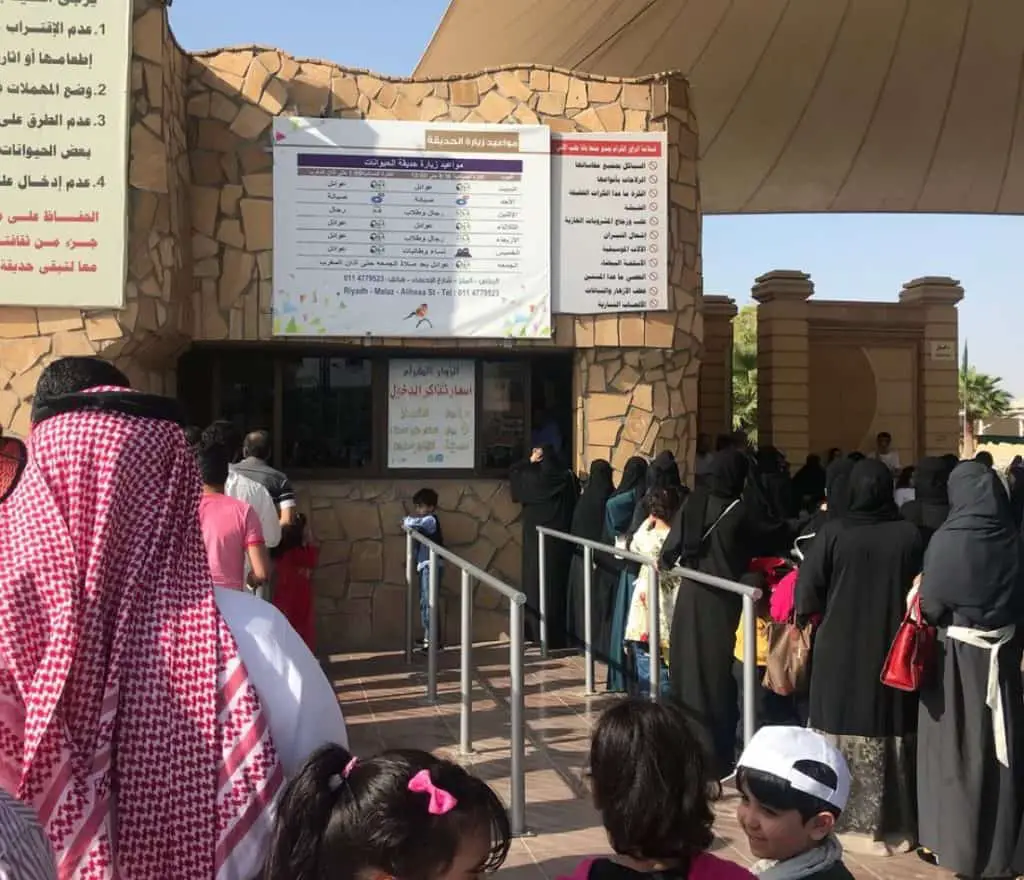 No! Visitors purchase tickets for each individual person! Events are planned in the new Roman arena. 
When Is The Best Time Of Day, Month Or Year To Visit?
The best time is when the weather is coolest. This means that the cooler winter season December to March is the ideal time. 
Also, on warmer days, the early morning or late afternoon is the best time to see the animals since the sun is at its lowest points and there is plenty of shade. At these times animals will come out of their dens.
NOTE: The days of the weekend Thursday & Friday afternoons and Saturday all day are VERY busy with families. Access to facilities and to the animal enclosures gets crowded and viewing is restricted.  
What Are The Zoo Timings?
What Time Does The Zoo Close?
The zoo closes at 6pm ish and visitors are ushered out of the zoo before the Maghrib prayer time. 
Can Visitors Feed The Animals?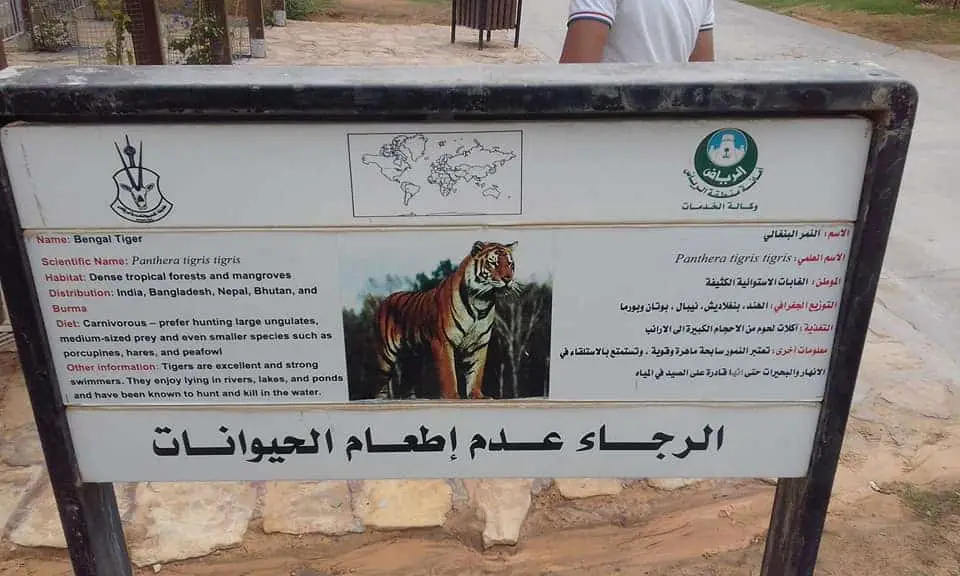 Visitors are prohibited from feeding animals. It is for their safety and wellbeing. However, this is difficult for the zoo officials to control. Regular daily nutritious meals are prepared for animals in the Animal Kitchen. 
Human food is not intended for animals and can cause them harm. However, many visitors deliberately ignore this prohibition. 
What Are The Earliest And Latest Visitors Can Enter The Zoo?
The earliest time is 9:00 am and realistically the latest time is 3 pm. Since the zoo closes at 6pm, this will allow you a minimum of 2 hours to complete your visit.  
Can Visitors Pet The Animals?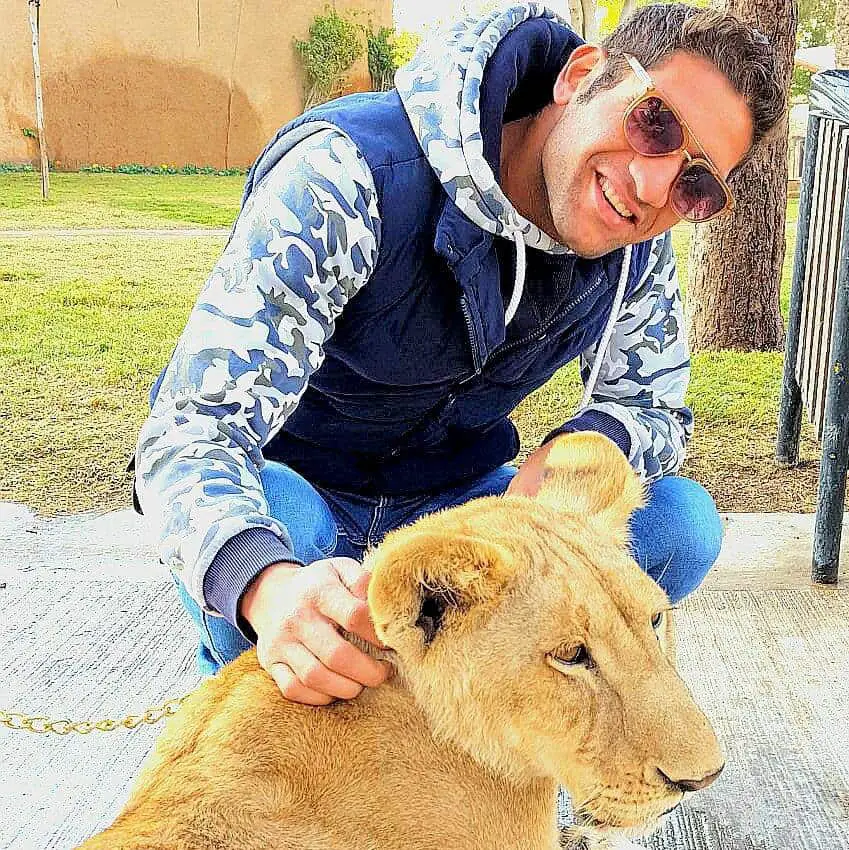 No! The Riyadh Zoo is for viewing animals only. There are enclosures separating visitors from the animals. Also, unlike in the Madagascar movies, the animals are not expected to perform for visitors. 
For reasons of safety, some enclosure partitions are made of glass, some have high metallic fences and others have open railings with ravines that stop animals from climbing up and out of the enclosures. (And humans falling in)
Are Conditions At The Zoo Good For The Animals?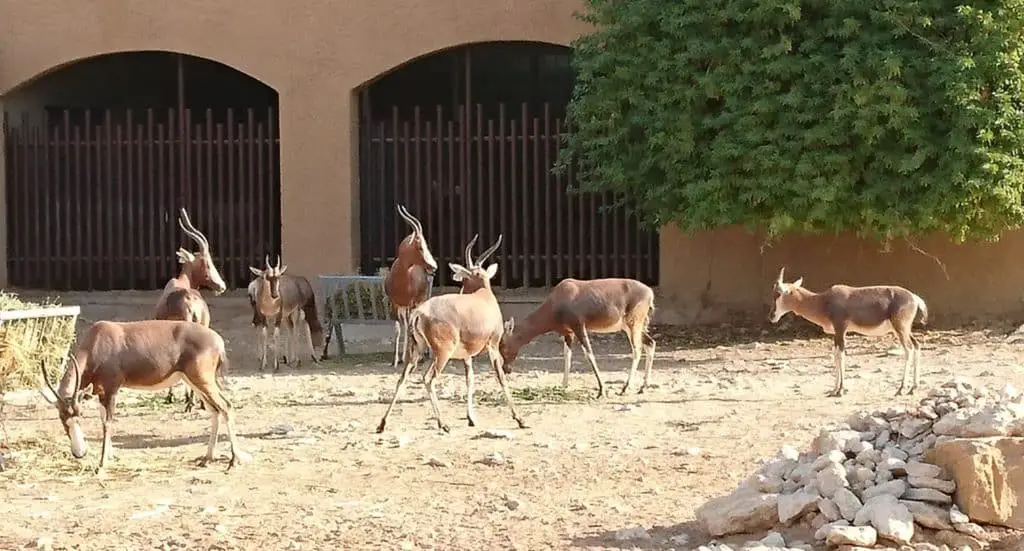 Yes! In general, visitors report that the animals are fed well and very well cared for by zookeepers and vets. They have good living spaces and conditions similar to their natural environments.  
Can You Photograph or Film Inside The Zoo? 
Yes!
Are There Any Special Animal Shows?
There are daily feeding times. They are not shows but visitors can view the keepers feeding the animals. 
Check The Feeding Schedules
Are There Educational Programs Talks, and Courses?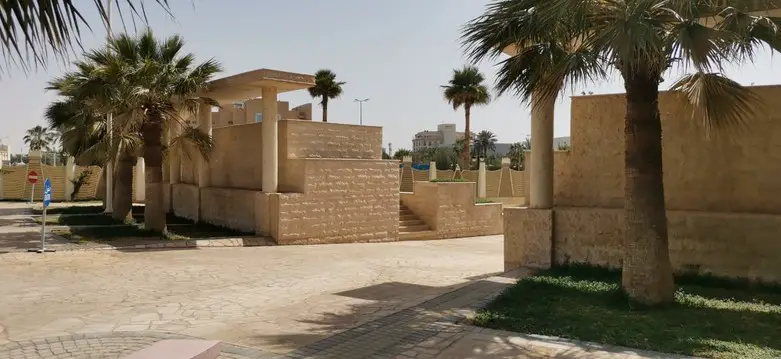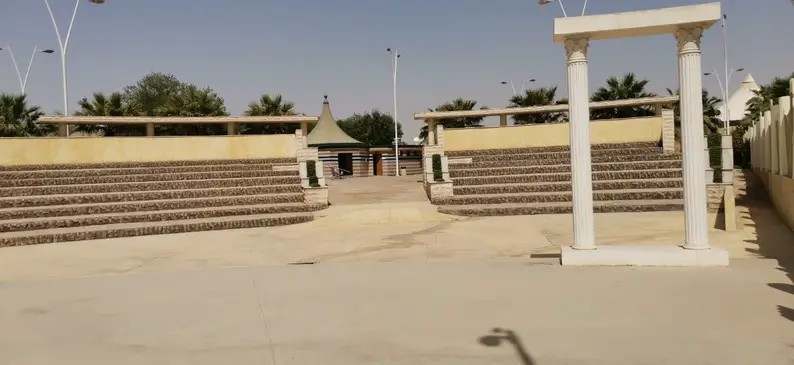 Yes! In 2020, the Riyadh Zoo installed a new Roman Arena & Theater. It is intended to provide educational, cultural and entertainment shows for families at the weekends. There also are corridors and four hangars. 
Contact the Riyadh Zoo for the events schedule. 
Can Visitors Buy Books, Momentos, And Souvenirs, etc?
Yes at the zoo gift shop! 
Is The Zoo Safe For Visitors?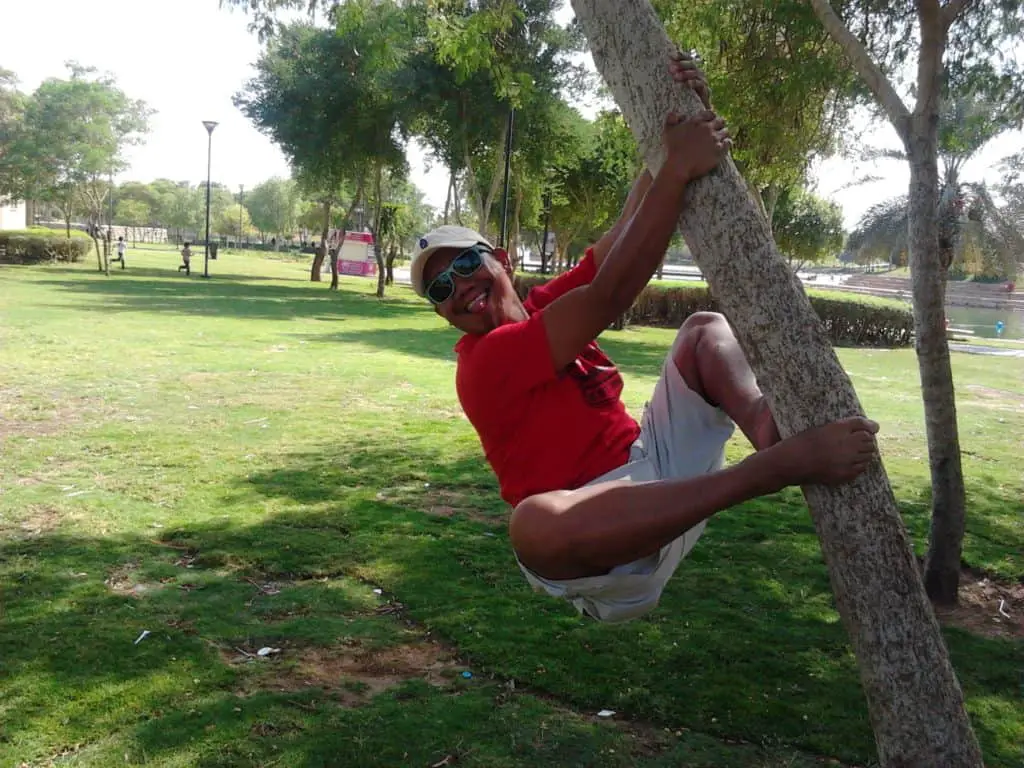 Yes, very! On the contrary, there is a great concern for the safety of the animals as visitors routinely shout, scream, torment, throw trash, and harangue the animals from outside the enclosures. 
Also, the security guards are on duty and the staff is very helpful indeed. 
Have There Been Any Accidents Involving Visitors In The Past?
Yes! A Sudanese man, aged 24 voluntarily entered into the leopards' enclosure and got mauled by a Bengal tigress. However, he survived. 
The horrific event was captured on video. 
Are There Doctors Or First Aid Available For Visitors?
No, but there are First Aid kits and trained staff on hand to administer medical assistance. 
Is There A Place For Formal Prayer? 
The zoo has prayer halls and there are two mosques close by.  
What Do Visitors Say are The Riyadh Zoo's Good Points?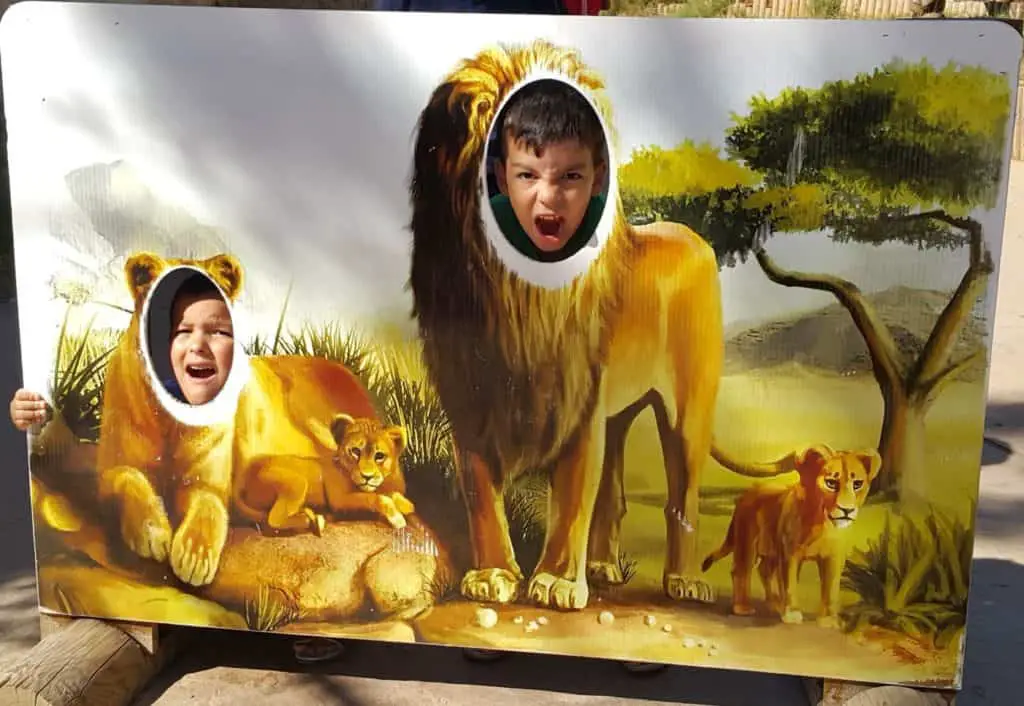 Good for Families & Kids
Low Entrance Fee
Plenty of Animals
Plenty Of Singing Birds 
Good Animal Habitats 
Clean and Well Maintained 
Average Food and Drinks Prices
Well Fed And Healthy animals
Easy To View Animals-No Obstructions Close Up 
Beautiful Spacious Gardens
Some Information and Sign Boards 
Good Security And Helpful staff
Renovations And Developments 
Lots Of Green Spaces For Sitting and Picnics 
Good Caramel Corn Snacks
Nice Food In Grill Restaurant
Good Variety Of Snacks In Kiosks
What Do Visitors Say are The Riyadh Zoo's Bad Points?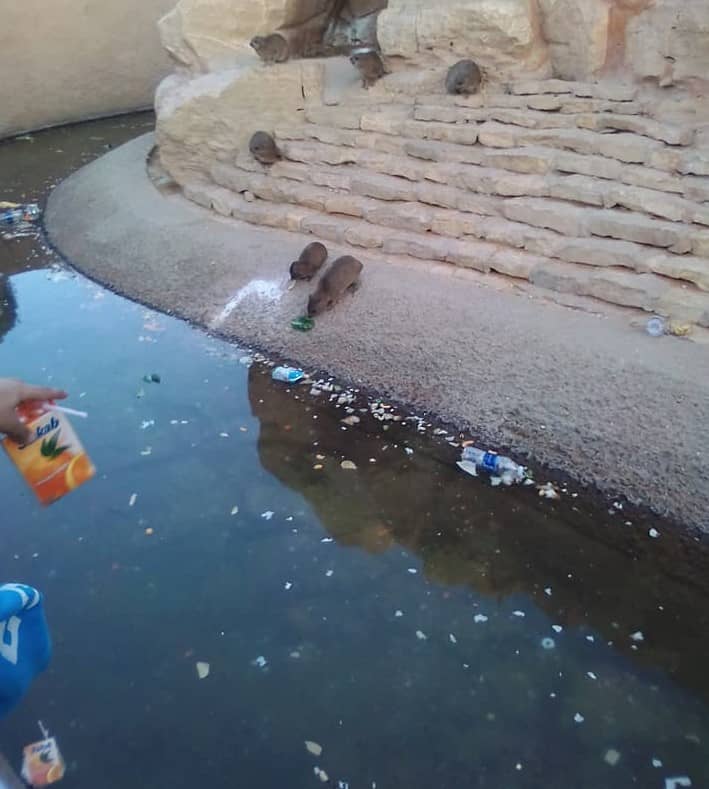 Facilities Are Outdated And A Bit Old Fashioned 
Areas In Need Of Renovation And Better Branding 
Ongoing Renovation Causes Disruption
No Official Zoo Guides Or Tours
No Zoo Plans Or Guides Provided
Some Old Weak Animals
Animals Seem Too Hungry And Thirsty
Dirty Trash Infested Enclosures
Possibly Some Circus and Rescued Animals
Key Animals Exhibits Are Missing i.e. Elephants, Gorillas, Giraffes,  Crocodiles, Snakes, Peacocks, Dolphins and Fish
Lack Of Rare Species Of Animals
Over Crowded Car Park 
Long Waits At Ticket Kiosks -Especially At Weekends 
Over Crowded Enclosure Viewing Areas
Reptile Exhibitions Always Closed
Lacks Variety of Restaurants And Food
Food And Drinks Overpriced 
No Entertainments, Shows, Cultural Or Educational Events (soon to change)
Poor Signage Boards
Few Animal Information Plates
Different Animals Are Mixed i.e White Tigers and Cheetahs together
More Empty Space Than Animals
Poor First Aid Facilities 
Visitors Throw Plastic And Trash Into Enclosures
Kids Feed Animals With Popcorn And Snacks
Kids Scream, Torment and Harangue The Animals 
Walkways Paving Stones Broken And Dangerous For Strollers And Kids
Top 10 Tips & Recommendations For Zoo Visitors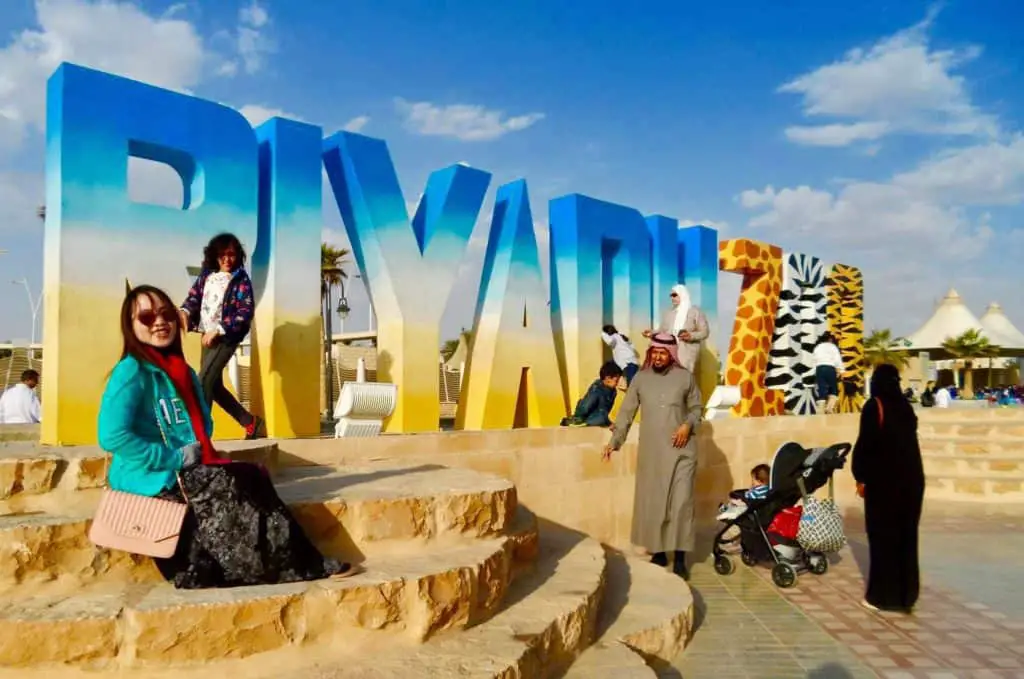 Plan Visit Early Morning/Late Afternoon (November to March) 
Check Visiting Times for Men, Women, and Families 
Read Map At Entrance For Zoo Plan 
Go on Train Ride To See Around The Zoo 
Check Mini Train Timings 
Buy Mini Train Tickets in Advance
Find Out Timings Of Official Zoo Tours
Have a Good Lunch BEFORE You Go
Or Bring Your Own Picnic 
Use An Umbrella, Hats, Suncream And Collapsable Chairs
Related Questions?
Are there any good hotels close to the Riyadh zoo? Yes! You can find 2*- 5* hotels and a number of apartment rentals. Click the Expedia link to read about the Top Ten Hotels Near Riyadh Zoo. 
What else can visitors see in Riyadh? Visitors also like to see the 1. Kingdom Tower, the 2. Heritage Park, the 3. National  Museum, 4. Masmak Fortress, the 5. Al Nakheel Mall, 5. Al Rajhi Grand Mosque, 6. King Abdullah Park, 7. Old Diriyah and the 8. Riyadh Gallery Mall.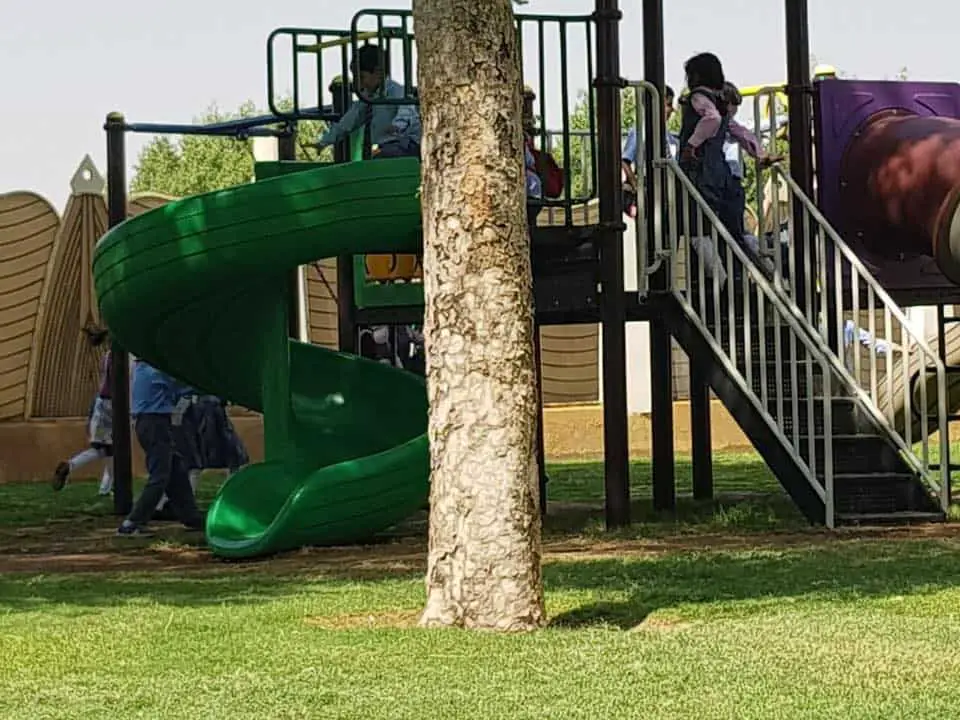 References and Useful Resources