Friends and family often ask me if I am permitted to work in Saudi Arabia. As a dependent woman sponsored by her expat husband living and working in the kingdom, legally I am not allowed to have a job.
Their questions got me wondering about other employment options available and other ways in which Saudi-based dependent women might best use their time. 
So, I did some research on the life of expatriates and this is what I found out.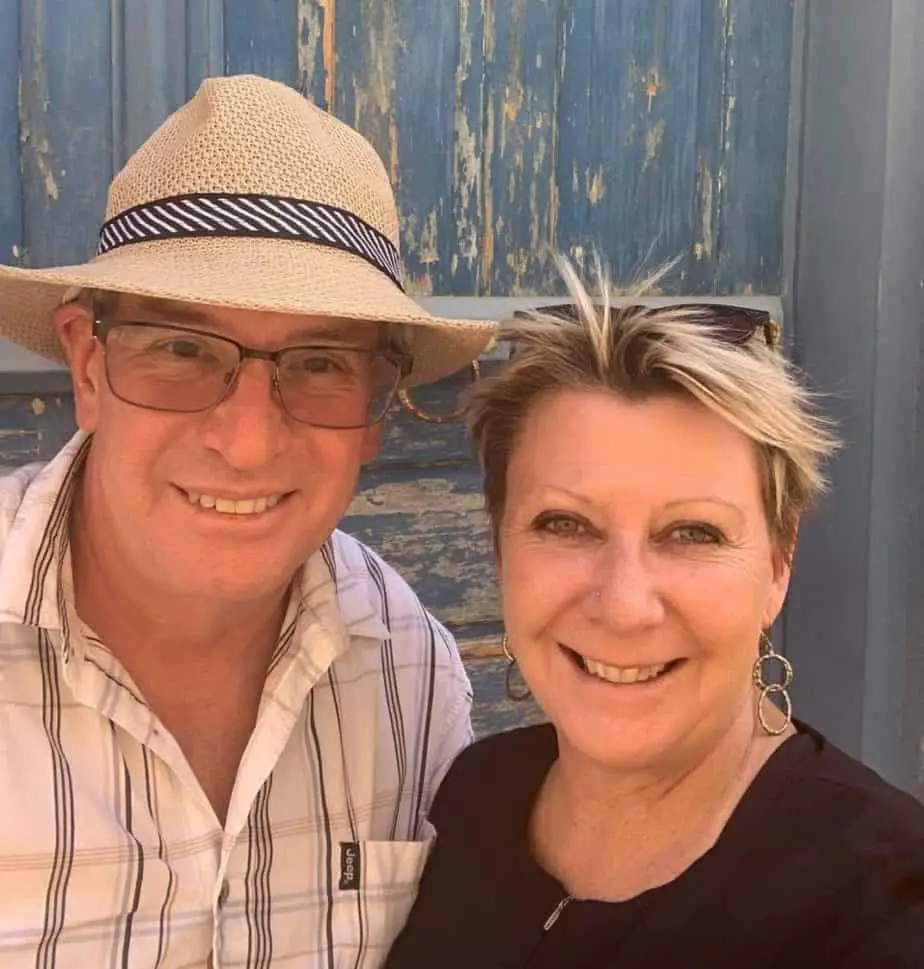 Are Dependent Women Allowed To Get A Job in Saudi Arabia?
The Saudi Ministry of the Interior (MOI) prohibits dependent women (sponsored by their husbands) from working in the Kingdom. The reason is to keep expats from taking jobs meant for Saudi men and women. This prohibition includes paid and voluntary work in a legal business and includes children under 18.
So, what does this prohibition mean for dependent foreign females staying at home with their husbands but wishing also to enjoy an active life and to support their husbands while they are at work?
The good news is that in spite of the prohibition you can get a paid job in Saudi Arabia as long you are willing to transfer your sponsorship from your husband to a company. In this article, I will show you how to do this. 
I will also describe the kind of lifestyle dependent women actually enjoy, feasible home-based alternatives to paid employment, and other ways that dependent females use their free time productively during their residence in the kingdom.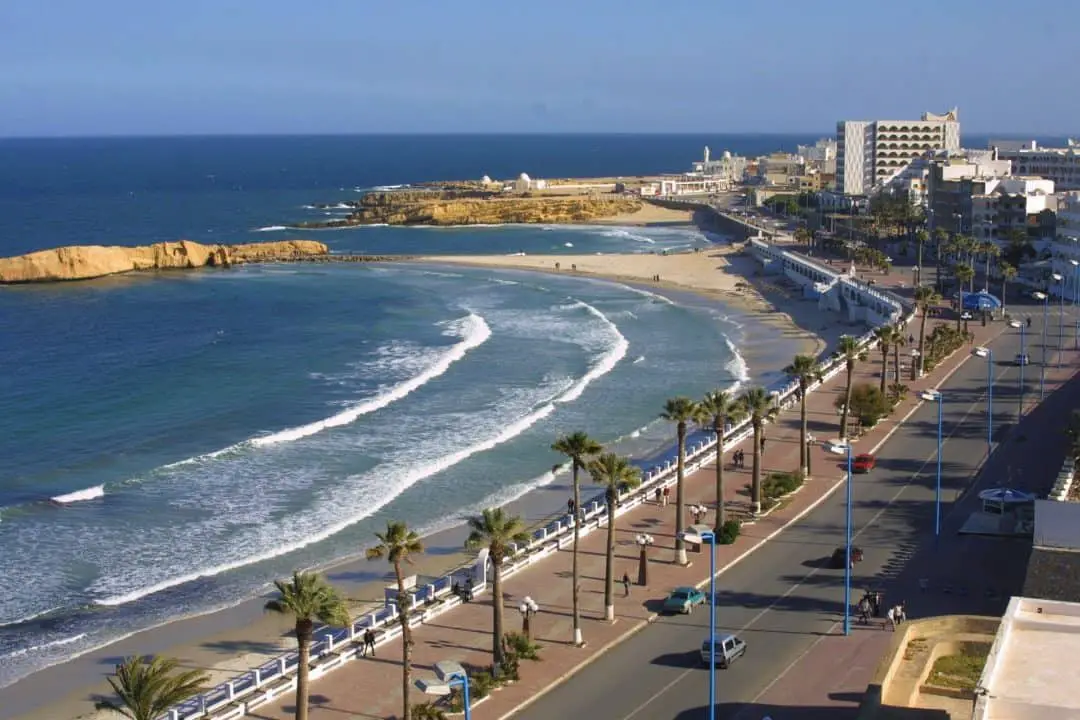 What Can Dependent Women Do To Get Around The Restrictions On Employment In Saudi Arabia?
Dependent women (sponsored and living with their husbands in Saudi Arabia) and their husbands still believe that they can easily apply for a job once they arrive and get settled in the kingdom. They think that by simply making friends and business connections job offers will eventually come.   
In the past, this was the case. Dependent female and male spouses did easily find work. They could work legally full or part-time and remain sponsored by their spouses. However, today, because of Saudization this has become increasingly more difficult.
The Saudi Ministry of the Interior (MOI) controls expat affairs. They have determined that dependent expat women and men (sponsored by their spouses) are no longer allowed to be employed in paid or in voluntary positions. This also includes sponsored children under 18 and female students over 18. 
Why Does Saudi Arabia Prohibit Employment Of Dependent Women? 
The main reason why the Saudi Ministry of the Interior (MOI) prohibits working dependent females is to free up work for Saudi men and women. Since 2011, the government has increasingly pushed to reduce the levels of unemployment and get more Saudi nationals into jobs.
They are doing this using a Saudiization called the Nitiqat program. The Saudiization program obliges private sector companies and businesses to employ Saudis by replacing foreign non-Saudi workers who for decades have dominated the market. 
The program involves a series of issuing financial penalties against companies who fail to meet Saudization quotas and assisting companies that do with a bundle of helpful practical incentives. 
To read more in more depth about Saudization and the Nitiqat program click through to Inside Saudi's Guide to Saudization And Nitiqat.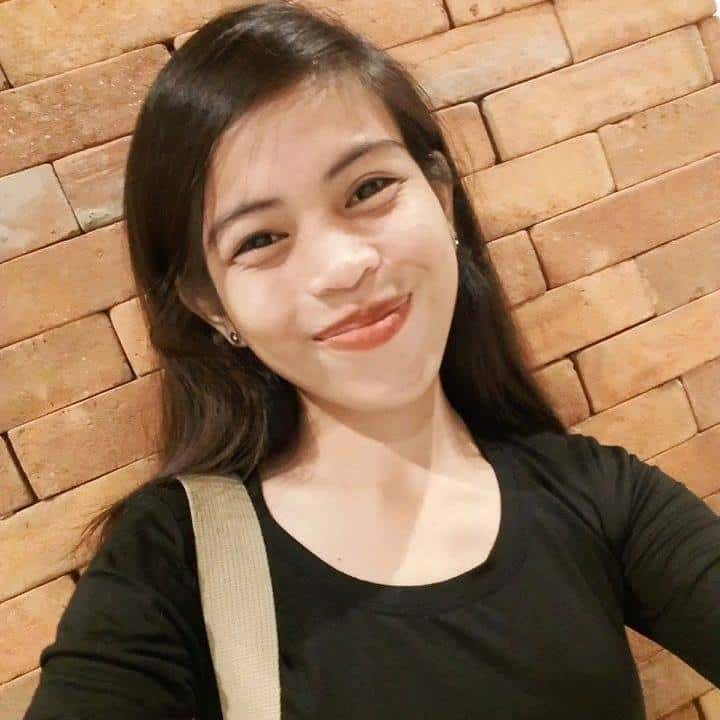 Fines And The Deportation Of Dependent Females Working In Paid Employment 
Today, penalties for working in the kingdom without a work permit can be severe. The Saudi Ministry of the Interior (MOI) will penalize dependent spouses illegally working in positions of paid employment. 
The penalties are as follows:
| | |
| --- | --- |
| Instances | Penalty  |
| 1st Violation | SAR 1,000 |
| 2nd Violation | SAR 2,000 |
| 3rd Violation | SAR 3,000 |
| 4th + Violation | Termination and Deportation |
Please note that the MOI also considers volunteer work in a business or company as employment. As such the same penalties will apply. 
For a full list of violations visit the Moi website

.
Expat Levies- Additional Punitive Disincentives To Curb Employment Of Dependent Females
To further discourage working female dependents or their children and from taking jobs from nationals, the Saudi government began to levy a personal monthly tax on ALL family members to be paid for by their sponsoring husbands.
They call this the Expat Levy or Expat Tax. The levy was introduced in 2016 and took effect in 2017.  
So, What Exactly Does The Expat Levy Cost? 
The fee has grown incrementally from 2017 until 2021. The personal fees beginning in July are as follows and are payable for each dependent per month.
2017-  SAR 100
2018 – SAR 200 
2019 – SAR 300 
2020 – SAR 400 
2021 – SAR 400 
This personal tax is levied at all dependent family members and paid for by foreign employees (male or female) living and working in the commercial and private companies in the kingdom.
Saudization And Prohibition For Non-Saudis In Certain Occupations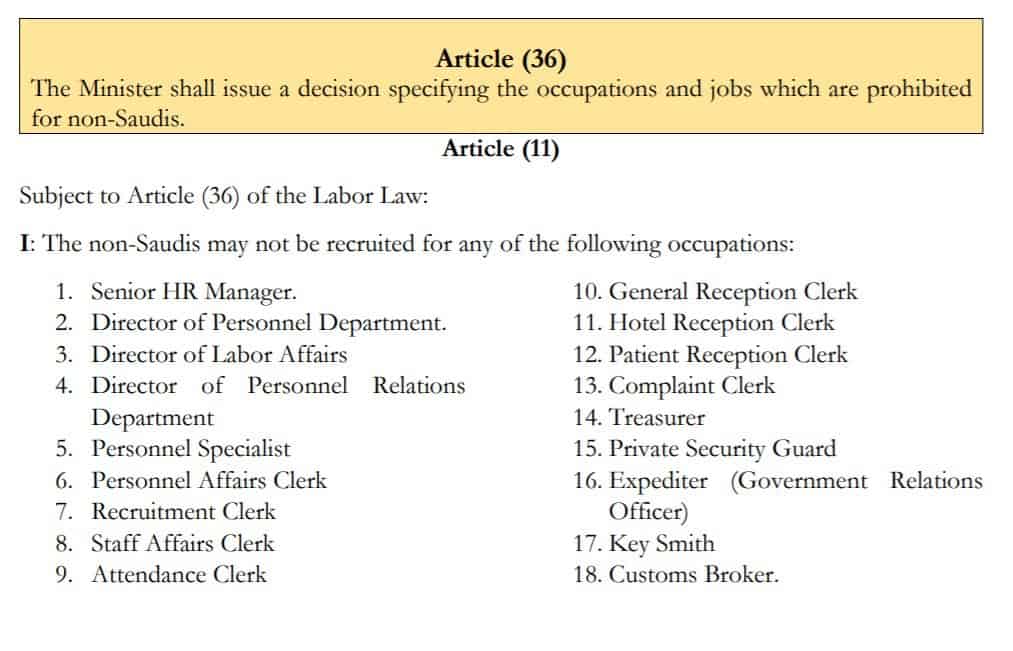 The Impact Of The Expat Levy 
The levy has taken a heavy hit on many low-income and middle-income workers. Many families cannot afford to pay the monthly tax and as a result, thousands of expat workers employed in the private sector have sent their families back to their home countries and continued working in the kingdom on a bachelor status.
The most affected are Asian nationals from India, Pakistan, Sri Lanka, the Philippines, Bangladesh, Nepal, and the Arab countries.
To learn more about the Expat Levy and its impact click through to read Inside Saudi's Real Costs Of The Expat Levy In Saudi Arabia.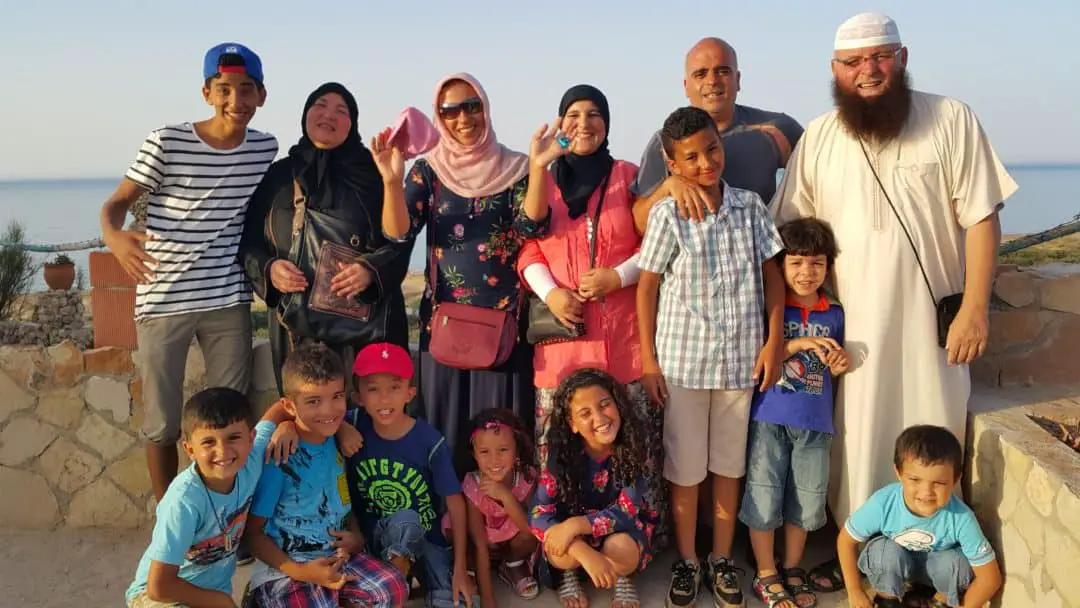 Dependent Spouses Can Get A Paid Job in Saudi Arabia By Transferring Sponsorship
Getting Your Own Work Visa 
Many dependent women may have a career and wish to continue working when they come to Saudi Arabia. They cannot legally do that if they are sponsored by a spouse. 
However, if you are a dependent female and really wish to work then you first need to find a job and then transfer your sponsorship to the company offering you employment. 
There are a number of local recruitment agencies

that can assist with finding jobs and help you arrange your work visa.
Based on an offer of employment, you will be issued with a work visa ONLY IF the Saudi Ministry of Labor agrees that your job cannot be done by a Saudi national.
The whole process takes 3-4 months from start to finish.    
To apply for a work visa, you should submit an application to transfer sponsorship from an individual to an establishment (employer).
The Steps To Transferring Your Sponsorship From Your Spouse To A New Employer
The following information details the MOI procedure for transferring sponsorship from a spouse residency (Iqama) to the sponsorship by a new company offering you employment.  This page includes an outline of the required documents required and a link to begin your application online:
Visit the MOI E-Services 
Login 
Select the new employer option 
Click the Transfer Service option
Enter all the dependent data to be moved to a new employer 
To finish click Submit
After sending the application, you will receive a confirmation number (SMS or email). Make sure that you record this number in order to complete the procedure in the Labor office at a later date. 
Make an appointment online at the nearest Labor office 
Bring along the confirmation number and the documents required to complete the procedure on the day of the appointment.
Pay the required fees
Take Your passport to the Passport office (Jawazat)
The passport office (Jawazat) will issue a new work permit and residence permit. (Iqama) 
Do Dependent Women Need A Work Permit To Do Freelance Work?
Saudi Arabia has strict new laws that also prohibit expats from working as freelancers inside the kingdom without a work visa.
Freelancers are individuals who offer services without commercial registration. This includes plumbers, carpenters, electricians, and beauty services. Freelance work can be done online in many industries that include consulting, design, marketing, and content writing. 
In their home countries, many women have worked as freelancers and wish to continue their work in the kingdom.
They can continue to operate an online business from Saudi Arabia to another country, but legally it is not possible to conduct their business inside the Saudi kingdom. 
However, other work form opportunities exist which I discuss in more detail below. 
The penalty for working illegally as a freelancer in the  kingdom include 6 months imprisonment, fines of up to 50,000 SR, and possible deportation
What Do Non Working Dependent Expat Women Do During The Day In Saudi Arabia? 
1. Social And Online Meet Ups
In Saudi Arabia, unemployed dependent foreign women choose to fill their days with a variety of activities. They often get involved in social groups and meet up regularly. 
Some women are outgoing and inclusive. Others understandably prefer to socialize with women of their own nationality.
For example, in housing compounds, women organize coffee mornings, do dance classes, go to the gym and sports clubs, arrange social trips, do crafts, have prayer meetings, do Quranic memorization classes, and get involved in many other activities.
Dependent unemployed women will also subscribe to online expat forums, set up online businesses, learn bakery and cooking, provide art, design services, and beauty consulting services. (See below)
Women who are native speakers may also provide language learning classes in English, French, Spanish, and/or Arabic, etc. Most of the time, they offer these classes to children needing extra classes online via Zoom/Skype, or they can be face to face in the facilities located in the local community.  
2. Social Activities That Principally Involve Children And A Family Lifestyle
Many dependent female expats have young children. They spend a great deal of time during the day engaged in family-type activities that include organizing the school day for their children and also homeschooling. 
There are social groups designed for kids too. These include playgroups, art classes, coffee and play mornings, and swimming lessons. 
A social life revolving around children is busy and very active. 
3. Hair And Beauty Salon Visits  
Saudi women love and pay great attention to their personal appearance. They really value self-care. 
In Saudi Arabia, there is plenty of time in the day for non-working-dependent women to visit beauty salons and hairstylists. They also spend time on personal wellness and take advantage of the many gym classes and beauty services on offer in Kingdom.
4. Opportunities For Dependent Expat Females To Work From Home
If job hunting and transferring sponsorship to a company is not a feasible option, unemployed dependent women should consider work at home opportunities. 
There are dependent women utilizing their skills to work or trade from home. They deliver professional products and services without the need to formally register their business activities. 
Offering Beauty Services 
For example,  beauticians will operate beauty businesses from home. For a small fee, you can visit her home salon, take beauty treatment, care and advice.  
In Saudi Arabia, personal beauty services exist and demand for such services is very high. 
One dependent expat woman I know operates a private nail salon offering manicures and nail treatments. She operates on a housing compound offering services to other women and their friends. 
In her former life in the UK, she was an animal vet. However, in Saudi Arabia, she was unable to work in her profession, so she retrained and become a nail technician. 
See Beauty Services

Offered Al Nakhla Compound in Riyadh
Providing Home Cooking and Baking Services
Cooking traditional native foods and sweets at home is another extremely popular income-producing activity. Many people prepare some of their favorite dishes from their homeland and supply meals to their customers. 
This type of enterprise is very common and operates mostly by word of mouth. Home cooking business owners do not need to look too hard to find people willing to buy their delicious homemade foods  
You can find a variety of cuisine and various kinds of different foods on offer within the Saudi expat community. 
Click this Facebook link to see a variety of Homemade Foods Services

Available in Al Khobar
Teaching Off And Online And Tutoring Services 
Tutoring is another popular occupation, particularly for native English-speaking expats. Formal employment (change of sponsorship) opportunities exist to work as language instructors in schools and colleges. 
Private online tutoring is also very much in demand. 
Many expat families with young children require private online tuition for a variety of subjects and skills. Language skills other than English, Maths, Science and other subjects are also in high demand.
Expats Can Find casual Work On Local Notice Boards Such As Facebook Riyadh Diplomatic Quarter Notice Board

5. Remaining Happily Unemployed And Choosing A Work Free Lifestyle 
Many dependent women chose not to work at all during their time living in the kingdom. There are a number of reasons for this. 
Some simply wish to take the time off work to rest. Many have children and little extra time to be employed outside the home. 
Others only want to focus on personal growth, education, and learning and to enjoy their new surroundings. 
Often it is simply to make their lives easier.
I spoke with Mrs. Jay who reports that her husband works in the building industry in Riyadh. "My grandmother died suddenly, and I had to get back to the UK in a hurry," she said. 
"My husband was familiar with the process of getting an exit/re-entry visa and knew his Human Resource contacts at work. He submitted a request for a visa through his employer, and I was on a plane home the same day." 
She continued to say that as a woman if she had been sponsored by her employer, she believed the process would have been a lot more complex. 
As such, she has decided that to avoid 'red tape' should an emergency arise in the future; she would rather not work.
6. Community Outreach And Voluntary Work 
Dependent women who are unemployed in Saudi Arabia also enjoy doing community work. This is also rewarding and a popular activity. 
For example, there are organizations to rescue abandoned cats. You can volunteer in sports clubs or groups. There are even volunteering opportunities to assist in the research and development of World Heritage Sites through the International Council on Monuments and Sites

(ICOMOS) in Saudi Arabia. 
7. Taking A Role Expat Support Groups
Expat support groups exist in most major cities throughout the kingdom. These groups provide welcome support and networking opportunities for newly arriving expat dependents.
Expat groups support dependent women by providing educational classes, information sessions, social events, trips, and often mixed social events to attend with your partner. 
These events bring together a collection of expat women from all walks of life, age groups, experiences and nationalities. 
These expat groups can be invaluable and provide a wonderful social structure. They are usually run by expats themselves and the organizers are always happy (and qualified) to answer any questions you may have: 
Here is a list to get you started:
There are sometimes opportunities to join the committees or help out with some of these expat groups. Invariably this will require liaison with locals and community members which will serve to expand your network even further.
8. Traveling About Saudi Arabia And Dependent Women Getting Around 
Some expats will have their own drivers. However, since 2018, women have been permitted to drive a vehicle on Saudi roads. 
The process of obtaining a Saudi driver's license for women is not as complicated as it first seems and more and more women are taking the opportunity to drive in the kingdom, which provides even more independence.
Tips And Advice For A Successful Expat Dependent Lifestyle
Although the working restrictions can seem somewhat overwhelming, it is prudent to remember that all dependent women are subject to the same rules. 
As such, expat life is geared around the fact that most women do not work. Networking and social events are common and women tend to build a rewarding life around their new situation. 
For many, it is an excellent opportunity to catch their breath from a busy career, focus on exploring this amazing country, raise their family, and pause to smell the roses!
Social Activities For Dependent Expat Females
Life can be very social in Saudi Arabia. There are a plethora of restaurants and cafés of every type and life usually there are plenty of interesting places to visit.
Compounds can also be very active with a variety of social and sporting clubs, swimming pool complexes, and themed events to boot.
Shopping in Saudi Arabia is a national pastime. Shopping centers are plentiful, clean, and bright. You will find all the top designer stores along with most branded US and UK department stores. 
There is always plenty of parking and most shopping centers are very accessible. 
Places To Shop For Dependent Expat Females 
Of course, one of the highlights of Saudi life are the traditional markets called 'Souqs'. These are modern indoor marketplaces fashioned in a bazaar-type Arabic stalled environment.
At the traditional songs you can buy:
silver and gold
clothing including cloaks (Abayas)
spices 
dried fruits 
kitchenware 
carpets and soft furnishings
Much more
Click here to see the following traditional Arabesque markets
Kuwaiti Souq in Riyadh

Clubs and Sporting Activities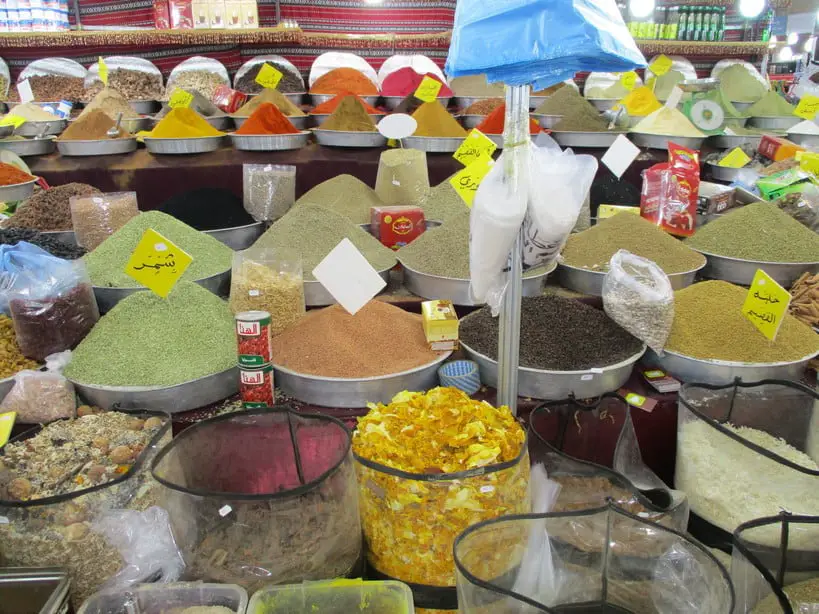 Support When You Need It
In general, the expat community is very friendly and keen to welcome and assist new arrivals and to support them until they get settled.
There are a number of online information sources such as insidesaudi.com and Expatica. These sites are run by expats who are based in Saudi Arabia who have experience navigating life in Saudi and have relevant, up-to-date resources on a variety of topics.
Saudi Arabia is a great place to live for expat wives and their dependents. There are adventures around every corner and plenty of help and advice along the way.
Related Questions:
What Are Dependent Females Expected To Wear In Saudi Arabia? Although Saudi women are expected to wear the traditional black, long gown (Abaya) while in public, female foreigners have been exempted from this rule.
Today, the head cover (Hijab) and the face veil (Niqaab) are optional for Saudis, expats, and female tourists. Many women freely continue to wear them. However, they must dress modestly at all times, in loose-fitting clothes that begin at the neck and reach down to the ankles.
Is Life In Saudi Arabia Expensive? Most Saudi goods are imported and are relatively expensive. A lot of locally produced foodstuff is cheaper. Petrol prices have tripled since 2019 and prices, in general, have risen considerably as wages have stagnated.
Can You, And How Much Does It Cost To Study In Saudi Arabia? Foreigners can choose to study in Saudi schools and institutes of education. Prices are higher than for locals. Fees depend on the institute. The Arabic government schools are still free of charge for kids, but since 2020 universities and colleges have demanded fees for everyone including Saudi students. Stipends for Saudis also ended in 2020.
How Do Foreigners Apply To Study At Saudi Universities and Colleges?
Students who are citizens of Gulf Cooperation Council nations do not need a visa to study in Saudi Arabia. However, all other foreign students must have a visa. You can find the requirements for a student visa application here. Some Saudi universities offer a Visiting Student Research Program (VSRP) where students have the opportunity to participate in a variety of projects.
References And Useful Links
By Liz Whitehill & Mohammed Francis
Liz Whitehall is a business owner, blogger, and world traveler.
I invite you to tag along with me and see Saudi Arabia through my eyes, an adventure into the great unknown.

Let's explore the country and the people, the ancient artifacts, the legendary places, the great desert outdoors

Share and enjoy world travels with Liz.

travelswithmycoffee.com