Recently, there was a lot of excitement with the launch of a new giant King Salman Park to be constructed in the center of Riyadh. With so little information available, I decided to do a little research.
So what is King Salman Park? The new park is a 13.4 km area of green space being built in central Riyadh on the old Riyadh airport. It is designed around a 30 m deep Wadi or valley, encircled by a giant pedestrian loop of 7.5 km and will contain formal gardens, the Royal Arts Complex, sports facilities, cinemas, walking areas, housing, restaurants, cafes free Wifi and driverless transport. 400,000 visitors daily are expected.
Because King Salman Park project is so new, most park lovers will not know much about it. It will be such an amazing place with so much to offer. Visitors will find themselves returning to the park many times to take advantage of its great beauty and the great many facilities it will offer.
King Salman Park -The Facts & Stats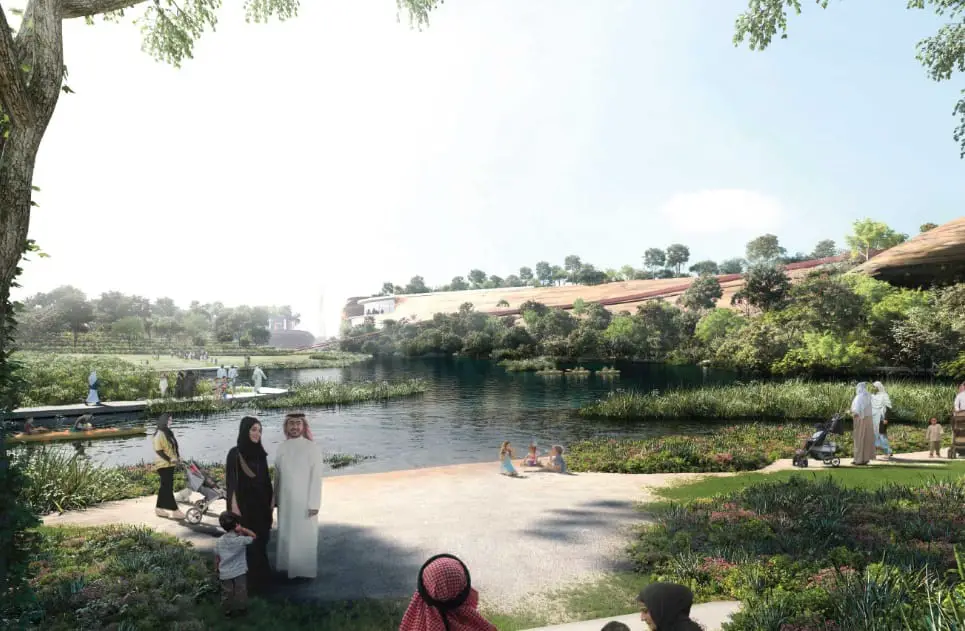 Features
The Facts & Stats
Client
Riyadh Development Agency RDA
Location
Former Riyadh Airport
(King Salman Airbase)
How go
30 minutes anywhere inside the city,
bus or Metro
Transport
5 Metro (Green Line) & 10 Bus
Stops, Driverless Vehicles
Value
72,000,000,000 SR
Area
13.4 km2
Size
5 X size of Hyde Park, 4 X size of
Central Park
Period
2019-2024 -5 years (Phases one and two)
Architects
Omrania, Henning Larsen
Green
7.5 million trees and shrubs
Landscape
Saudi Wadi, Green Areas, Water
features and 'Loop'
The 'Loop'
7.5 km for walking, cycling & driverless cars
The 'Wadi'
30 m deep treelined, shaded microclimate
Wifi
Free for everyone at the park.
Attractions
160
1.Recreational
Formal Gardens, Sanctuary, Hotels
& Housing
2. Cultural
Royal Arts Complex, Museums,
Art Academies
3. Sports
Water Park, Royal Golf, Bunjee
Jumping, Ballooning
4. Educational
Visitor Centre, Cultural Centre for
Children
# Visitors
400,000 daily
Services
12,000 Homes -7 complexes,
16 Hotels, Shops & Offices
Social
Mosques, Libraries, Clinics, Libraries, Social
Centres
King Salman Park- Background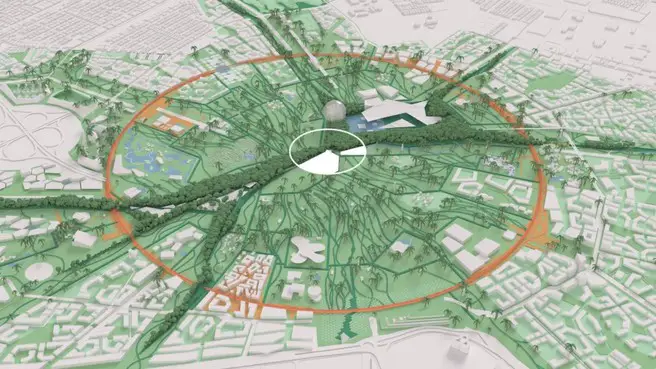 There are one or two new parks in Riyadh but on the whole, there is a terrible lack of green space. The traffic is heavy, it is polluted and getting from place to place is difficult.
In 2019, to address these issues, the Riyadh Development Authority (RDA) came up with the great idea of converting the 10 km wide old (disused) airport into a brand new mega-park.
It is such a wonderful idea because the old airport is right in the middle of the city, so it is an ideal location reachable in 30 minutes from any point in the city.
The park's designers, Omrania, a Saudi based firm of architects and Henning Larsen in Denmark came up with a unique idea creating an ambitious, traffic-free, green, eco-environment with a wide range of enticing recreational, cultural, sports and educational facilities.
This article gives an excellent overview of King Salman Park. For a little more detail, click through to another article I wrote about 30 Unforgettable Attractions at King Salman Park, Riyadh.

1. King Salman Park- Environmental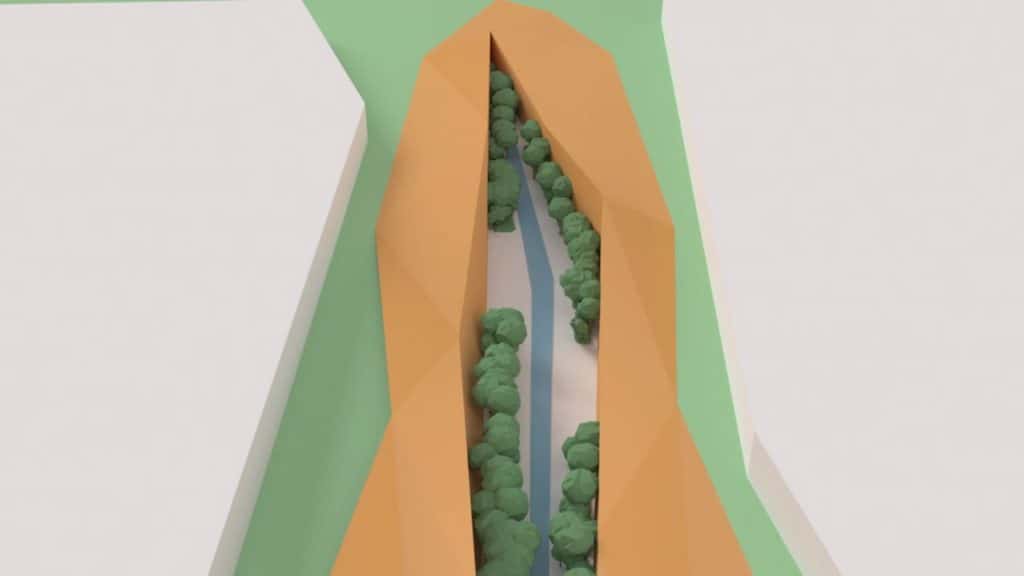 At the park, the old airport will be replaced with 9.2 million sqm of luscious green space. This area will be divided into smaller areas of 400,000 sqm. They intend also to plant up to 7.5 million trees and shrubs and create 300,000 m of water features that include lakes, fountains, and waterfall.
The central feature of the plan for the park will be the Wadi or valley of 800,000 sqm. Designers wish to dig 30 m deep into the earth and create a green valley running from East to West with five branching valleys each merging with the main city routes.
The concept of the branching wadi valleys at KSP are modeled on Saudi Arabia's natural wadi river beds that will meet together at the center of the park's site.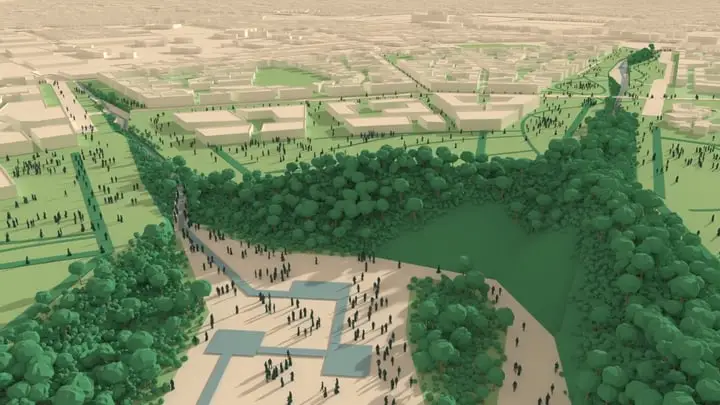 The valley arms or branches will be heavily tree-lined, artificially shaded and protected from the hot sun. Along the edges of the valleys, cool spaces will be created for families to get together and to perform healthy 'lifestyle' activities. Down inside the Wadi, visitors can escape from the blistering heat, enjoy beautiful nature and importantly rest from the capital's hustle and bustle.
In and around the park, up to 106 attractions are planned covering recreational, cultural, sports, educational interests.
2. King Salman Park – Recreational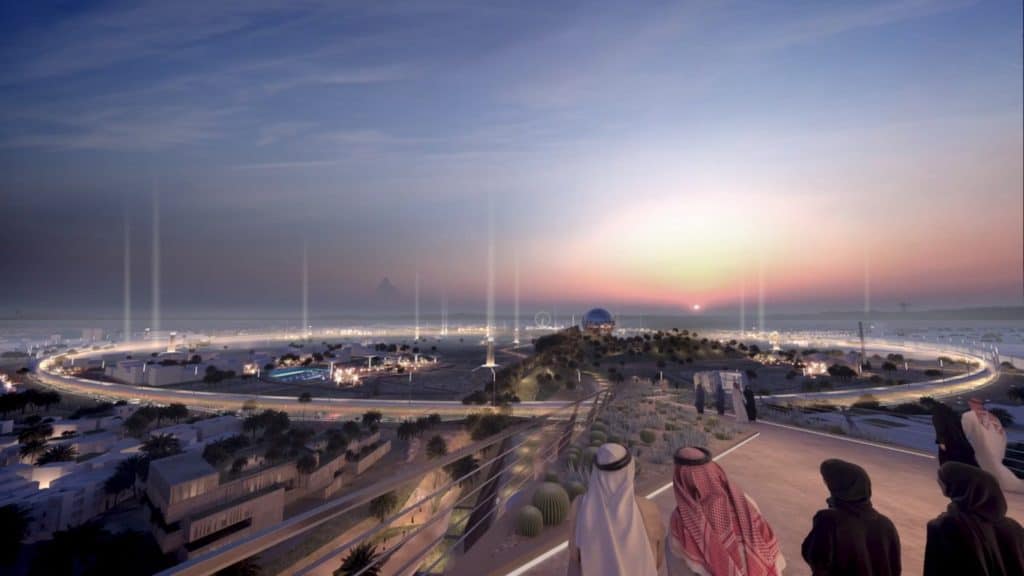 Encircling the park in one giant loop, there will be a pedestrian ring road, (7.2 km complete) a type of 360-degree corniche that will function as a walking and cycling pathway.
This mobility corridor will be perfect for walkers, exercise conscious individuals and cyclists wishing to enjoy the quiet, inspiring and cool environment.
Also, on the 'Loop' normal traffic will be prohibited. However, you will be able to move about the park using the driverless cars that will be readily available at lots of points within a 6km2 area. It will act to unify the park, leaving visitors to feel safe, calm and carefree.
In addition to exercising on the 'Loop' and the open green space, visitors will be able to enjoy a number of recreational activities that include:
A Maze Garden
An Islamic Garden
A Bird & Butterfly Sanctuary
These three awe-inspiring gardens will be located on the inner circle close to the Wadi.
Additionally, whilst moving around the 'Loop' visitors can pop into the Public Library to read books, newspapers, and magazines or just browse the web. The library will be located on the East side of the 'Loop'.
The park will not be just for visitors. Many people will be living in one of the 7 residential complexes occupying 12,000 houses and apartments. They will be well serviced with an additional 16 hotels, restaurants, cafes, shopping centers, clinics, car parks and mosques.
One exciting feature for many people will be the free Wifi, instantly available to everyone from all areas of the park. This will mean that users will be able to interact with the park to order driverless cars, learn about events, promotions and find their way easily around the facilities.
3. King Salman Park- Cultural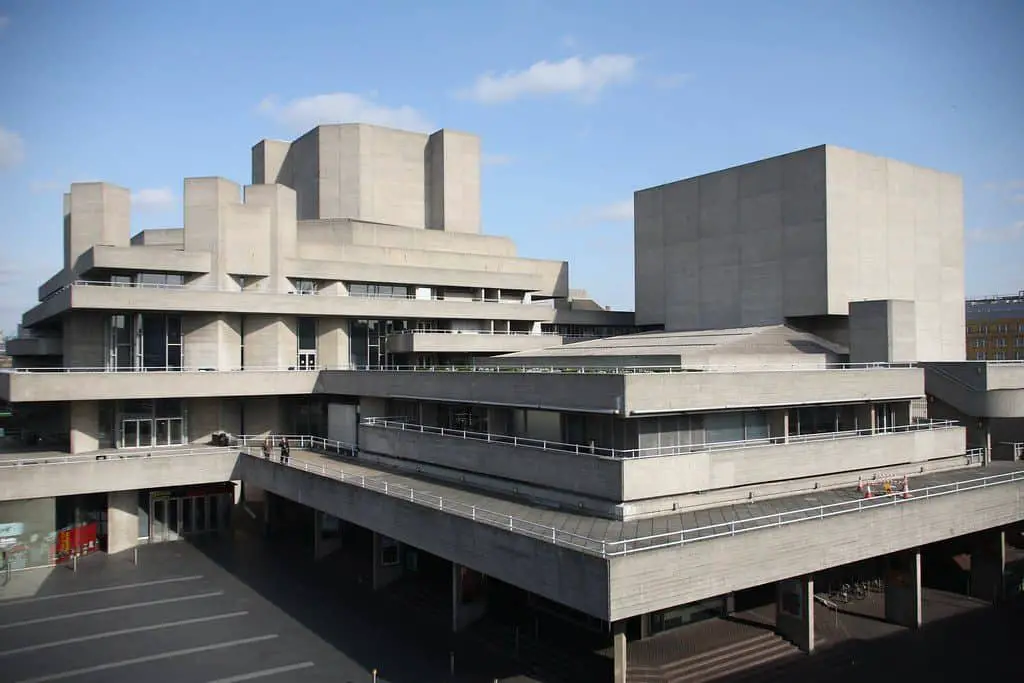 In addition to the vast green spaces and leisure activities, the park will also host the massive Royal Arts Complex. Situated in the north of the park on land 400,000 sqm, the complex will cost 1.1 billion dollars and is being project managed by Hill International in Riyadh.
Six main sites will make up the project. They are:
National Theatre/Royal Opera House
Outdoor Theatre
4 Art Academies
5 Museums
3 Movie Theatres
Educational Centre for Children
The National Theatre
The huge National Theatre will have 2,500 seats and host a variety of programs that include classical drama, new contemporary plays and popular international events.
From the National Theatre, the events will be televised and a program of shows and live productions will be telecast live to homes locally across the world.
This venue will also house the Royal Opera House with a curtained stage, orchestra pit and sloped audience seating and backstage facilities for artists and costumes.
Events will be musicals, concerts and large royal displays of interest to a Saudi/Arab audience and patronized by the kingdom's royal family.
The Outdoor Theatre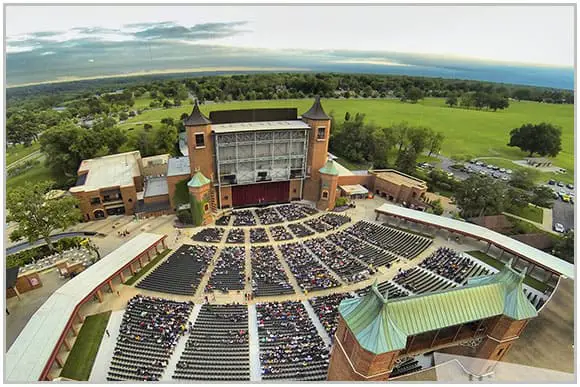 The massive outdoor theatre at the park will be able to seat 8,000 spectators and many more. It will be the largest on offer in the kingdom and a popular destination for shows and large public events and displays during the cooler months.
With its picturesque setting, cool atmosphere and lush green environment, it is no wonder that watching plays of national importance here will be an unforgettable experience for both tourists and locals alike.
4 Art Academies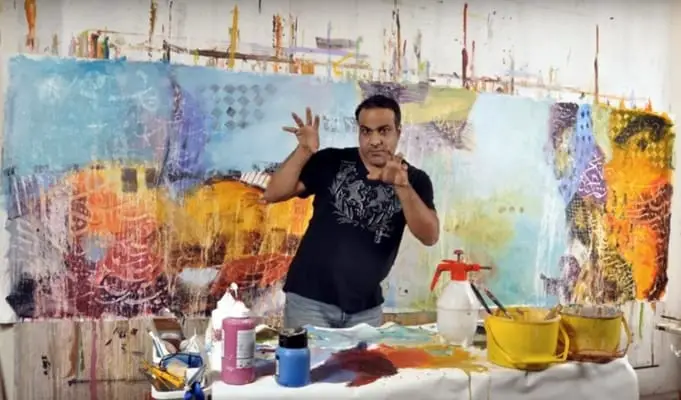 The park's four art academies will teach aspiring artists everything they need to know about the visual arts. These include fine art, illustration, photography and graphic design.
Various medium is to be taught that includes painting, printmaking, drawing, illustration and the art for the stage.
Newer programs also offered that are of particular interest to young people today include graphic design, film making, graphic art and all kinds of digital media.
Five Museums and Galleries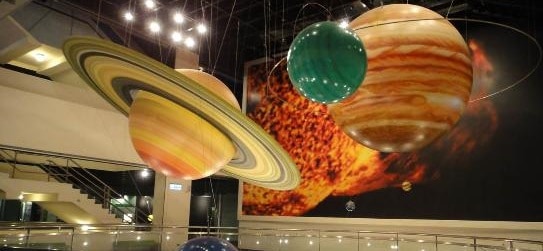 The five museums will be located in the park. They are:
Airplane and Flight Museum
Astronomy and Space Museum
Science Museum
Forestry Museum
Architectural Museum
The job of each museum will be to collect objects of scientific, cultural even historical interest, to research and preserve them.
They will make also be a great focus for visitors coming to the park that attend the museum displays in great numbers for learning and enjoyment.
3 Movie Theatres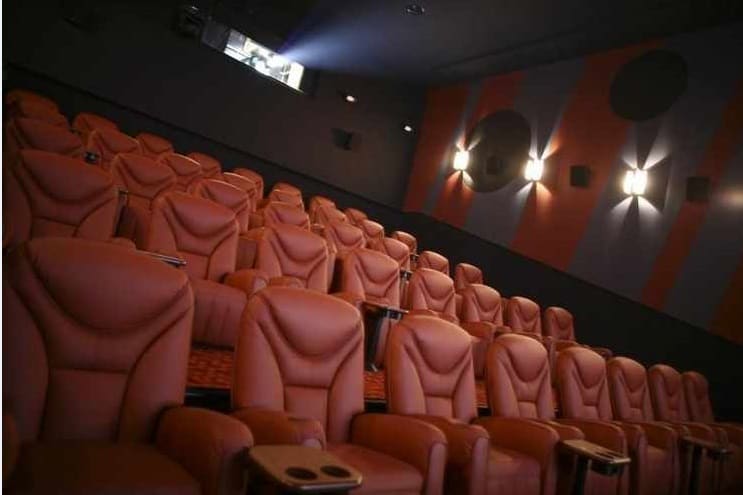 The three movie theatres planned for the park will be run and managed by AMC the entertainment giant who, in April 2018, agreed with the Saudi government to build and operate cinemas throughout the kingdom.
Young Arab and Saudi people love films and the market is huge with more than 30 million people with a large majority under the age of 25.
In spite of the initial concern about mixing, there will be seating areas for males and females and the popular but rather more Islamically conservative movie choices are to be shown.
Educational Centre for Children
The cultural center will be both fun and educational. Children are the future and the goal of the center is to develop the minds of future generations through the arts and in exploring creativity.
The Centre's aims are to create culturally rich experiences for children and prepare and develop their future ambitions.
The center will be a happy, secure and fun environment with children of all ages and nationalities. Programs are set to include drawing, painting, pottery, cooking, nutrition, stage, printmaking, fashion design, multimedia and reading.
4. King Salman Park-Sports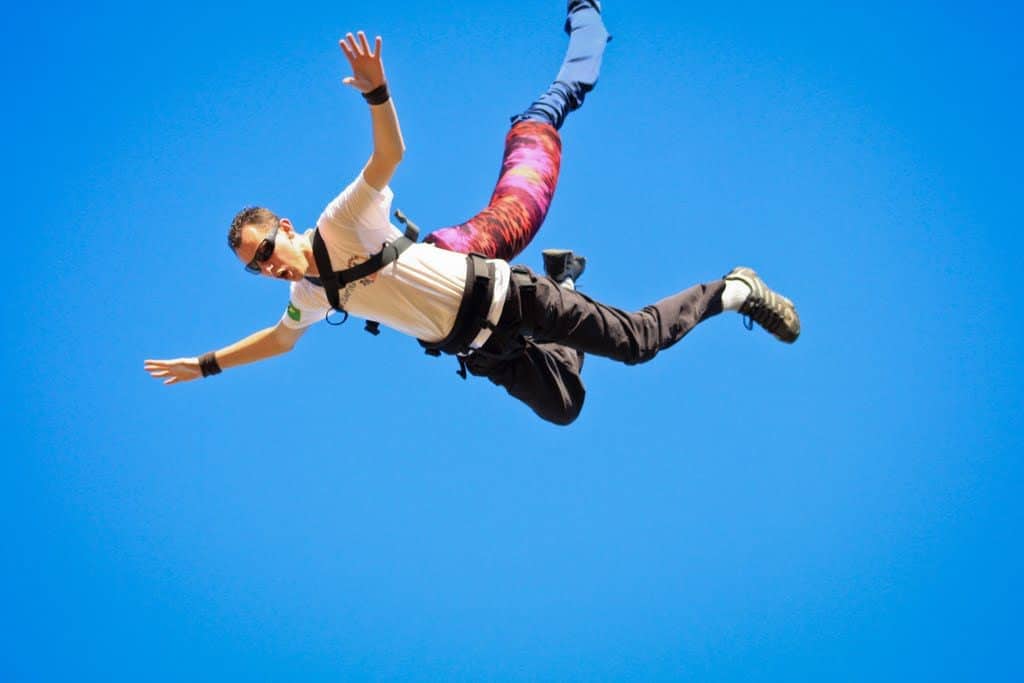 In addition to recreational exercise, visitors will be able to enjoy the many sports facilities that the park will offer.
Water Sports Park
Centre for Sky Diving, Bungee Jumping and Ballooning
Royal Golf Course -(18 holes)
Sports Complexes
Virtual Reality Courts
Equestrian Centre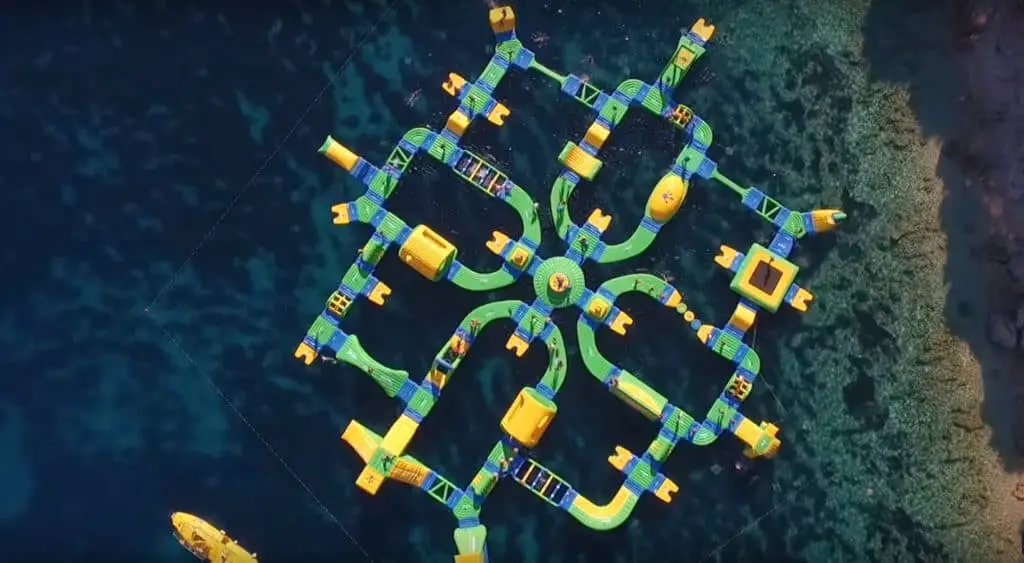 Water Sports Park: The large lake will be the venue for water sports with water mounted inflatable adventure, obstacle course, canoes, pontoons and lots of other water-based activities.
The Center for Sky Diving, Bungee Jumping and Ballooning will offer classes in all of the three activities.
Skydiving students will learn to free fall from the height of 3-5,000 m out of airplanes and land safely in the park.
Those who want to experience bungee jumping can jump from a high platform of 100 m strapped into a harness and on a flexible cable. The fun is simply letting gravity take them to the ground only to be bounced right back up again.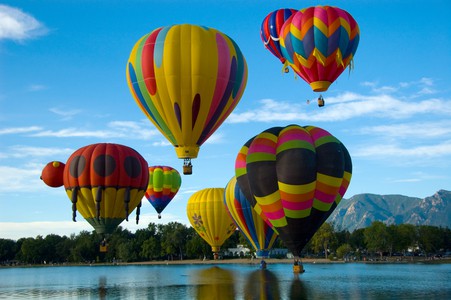 Hot Air balloon rides will be available for visitors wishing to have an amazing birds-eye view of the park and city. In good weather, large balloons, secured to a cable will rise to 50 m + with up to 10 excited people in a basket.
The Royal Golf Course will be an 18 hole playing are located far north of the park just beyond the Centre for Sky Diving, Bungee Jumping and Ballooning. Players can tee off in the morning and enjoy the green fairways and spend many hours in golfing heaven.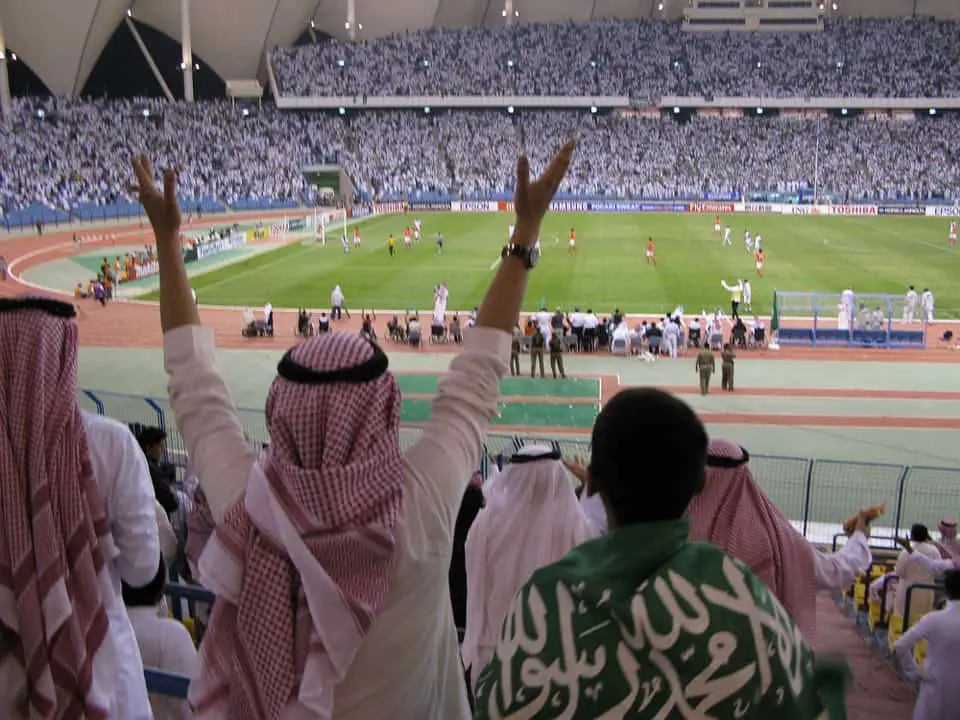 The Sports Complexes in the park will be designed to provide the ultimate exercise experience for sportsmen and women in Saudi Arabia. They will consist of a big sports center with a large indoor arena for basketball, volleyball, squash and a multipurpose gymnasium.
In addition to swimming pools, gyms, and large sports fields, the complex will offer running tracks and spectator stands.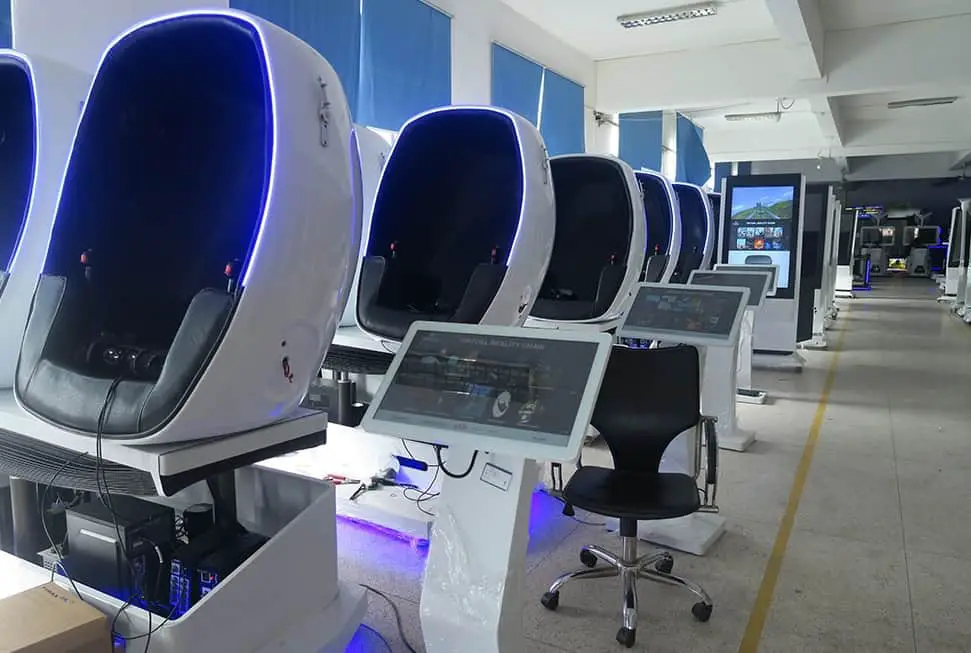 The Virtual Reality Courts (VR) will offer state of the art VR experiences in an open court concept with hundreds of games and VR experiences, fun for all the family.
At the Equestrian Center, you will be able to see the most beautiful Arab and English thoroughbred horses, learn to ride and buy all the riding gear in the most advanced horse school facility.
The stables and riding school are to be located north of the park adjacent to the Abu Bakr Al Siddique Road.
5. King Salman Park – Educational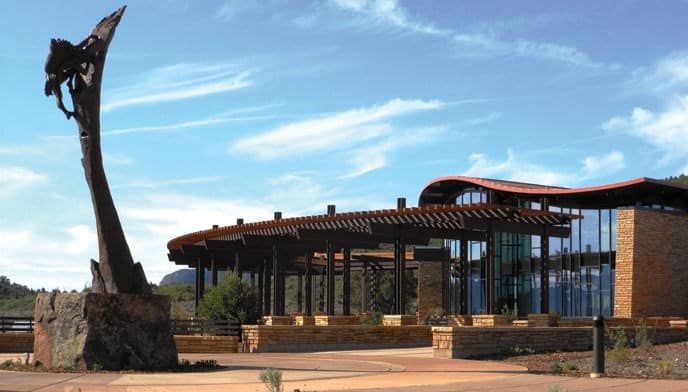 The Visitor Centre will be the focus of the park, where you can find information about the park, events, maps and points of interest.
At the center of King Salman Park, next to the 'Wadi' and the Tree and Plant Nursery you will be able to find the Visitor Center.
Staff will offer information, interactive exhibitions and meeting places for public talks and events. There will also be a restaurant offering for lunch, tea and coffee, a rest area, gift shop, toilets, etc.
Friendly, well trained, Visitor Centre staff will answer any questions and help you to make the most of your visit to the park.
The Cultural Centre for Children and Families will be a fun but educational venue for children to explore arts and creativity. The center will be a happy, secure and fun environment with children of all ages and nationalities.
Programs are to include drawing, painting, pottery, cooking, nutrition, stage, printmaking, fashion design, multimedia and reading.
Related Questions
Are there other green spaces in Riyadh? The two other main parks are King Abdullah Park and Salam Park. In addition, you can go to the Riyadh zoo, Wadi Hanifa, Heet and Al Ma'athr Caves, Prince Faisal Park and the Thumama Desert.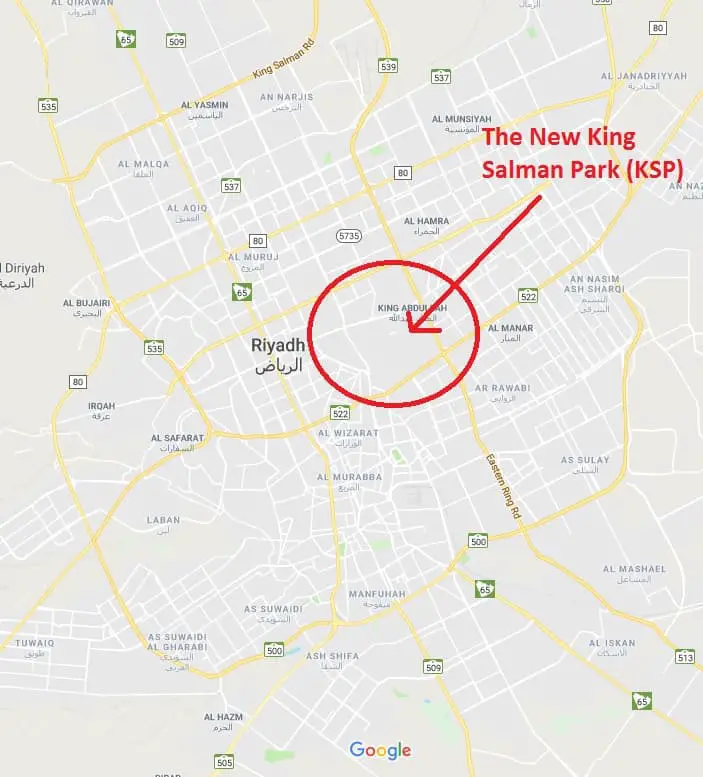 Where will King Salman Park be located? The plans are to build it on the site of the old Riyadh airport on 13.4 km area. It will be north of Sulmaniyah district and south of the King Abdulaziz roundabout.