Below are 30 of the awesome attractions you can expect to see and do at the amazing King Salman Park, in Riyadh. The park is a great place for families and single people, young or old, it has something for everyone.
The list is long, so it is divided into sections and in the post, I deal with each in brief.
A: Environmental
The 'Wadi' and Green Spaces – (9.2 million sqm)
Water Features
Vertical Gardens
Tree and Plant Nursery
B: Recreational/Social
A Pedestrian Pathway -(7.2 km)
Running and Biking routes
Maze Gardens
Islamic Gardens
Bird & Butterfly Sanctuary
Hotels Restaurants/Cafes
Residential/ Commercial Units
Driverless Cars
Public Library
Car Parks
Free Wifi
C: Cultural
Royal Arts Complex
Royal Opera House
National Theatre (2,500 seats)
Outdoor Theatre (8,000 spectators)
4 Art Academies
5 Museums and Galleries
Events Squares (40,000 m2)
Artworks/Landmarks
D: Sports
Water Sports Park
Centre for Sky Diving, Bungee Jumping and Ballooning
Royal Golf Course -(18 holes)
Sports Complexes
Virtual Reality Courts
Equestrian Centre
E: Educational
Visitor Center
Educational Cultural Center for Kids
What is King Salman Park?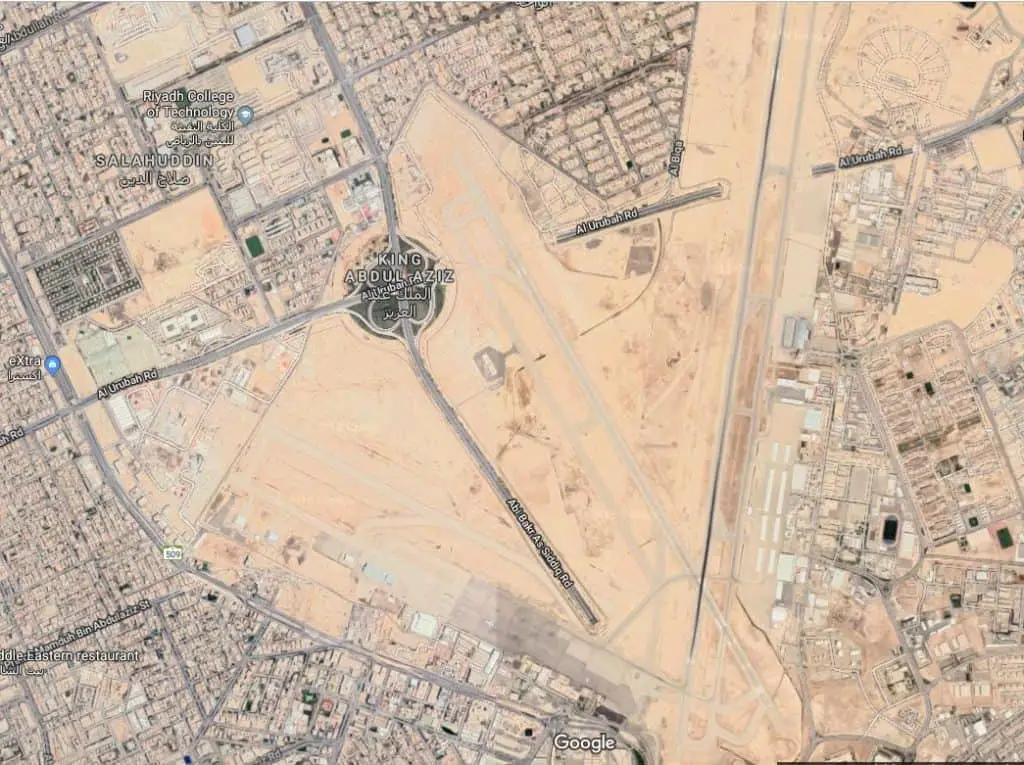 Open Riyadh city on Google Maps and zoom in. Right smack bang in the middle of the city you will find a huge piece of now abandoned land with no houses or buildings that once was the old city airport.

Recently, the Riyadh Development Authority (RDA) came up with the very bright idea of building a new park there. They will call it King Salman Park (KSP)- a small name for what looks to be a spectacularly giant project.  

To get a idea of the unique design of this park, first at the centre of that empty land imagine a giant loop of pedestrian pathway-7.5 km in circumference. Second, at the loop's centre, imagine a 'Wadi' or valley 30 metres deep into the ground that will run from East to West with five or six giant green arms branching out North, South, East and West each crossing the pedestrian loop walkway and connecting to the city's road network. This is the new King Salman Park.

Like a giant green heart with its veins and arteries sending and receiving blood and oxygen to and from the body, the KSP 'Wadi' and its branches will connect to the green deficient city in all directions and imbue it with nature, fresh air,  new life, culture and inspiration.

The 'Wadi' and its branching valleys dug out deep into the earth will be full of green trees, plants and shaded for visitors as an escape from the heat. In and around the 'Wadi', 106 attractions covering sports, entertainment and culture will be on offer to visitors.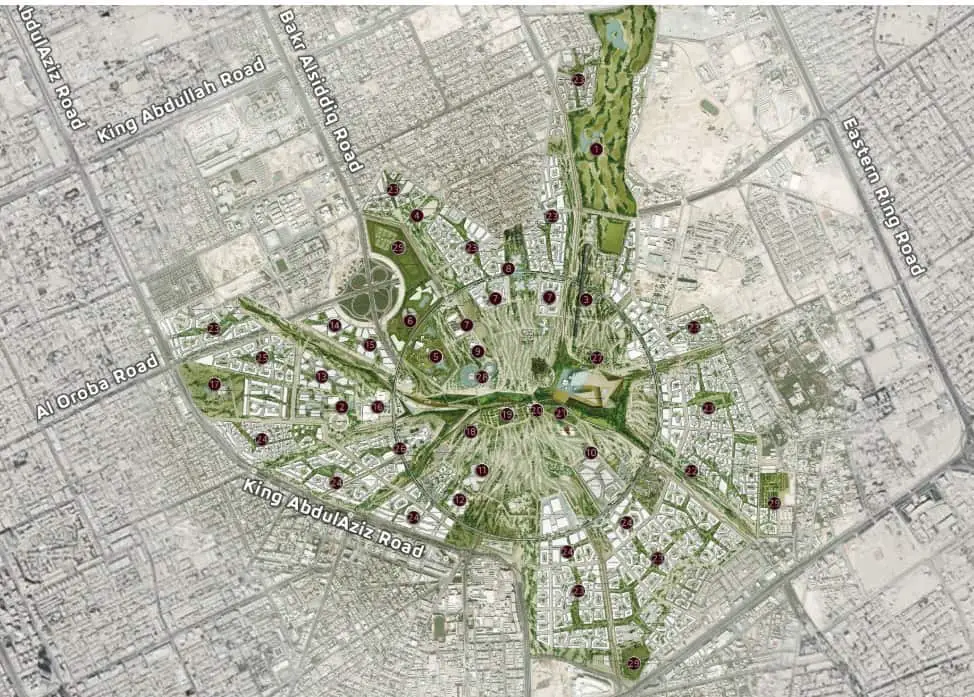 More like a mini city than a park it will take 5 years to build KSP-in two main phases and to be completed in 2024. The park will cover 9.2 million sqm of green spaces with 7.5 million trees, bushes and plants. It will host a number of theatres, museums, sports and educational facilities, gardens, huge water features, walk/biking areas, hotels, restaurant, cafes, free Wifi and driverless transport vehicles.  

The new King Salman Park is one of a number of visionary greening projects for Riyadh that costs 72,000,000,000 SR. It will be built on an area of 13,300,000 sqm and connected to six roads and arteries within Riyadh.  

Within 30 minutes reach from anywhere in the city, the park will be serviced by 5 metro stations, 10 buses stops and a number of pedestrian walkways making it very easy to access.  

The goal is for the project is to give Riyadh the biggest park in the world, 5 times bigger than Hyde Park in London and 4 times than Central Park, New York. It is also to make the city 'a more livable and internationally attractive city' and place it amongst the top ten cities in the world.

Below is a list of the top 30 attractions you can expect to find at the King Salman Park, in Riyadh in this unique urban space.
1. The 'Wadi' and Green Spaces 9.2 million sqm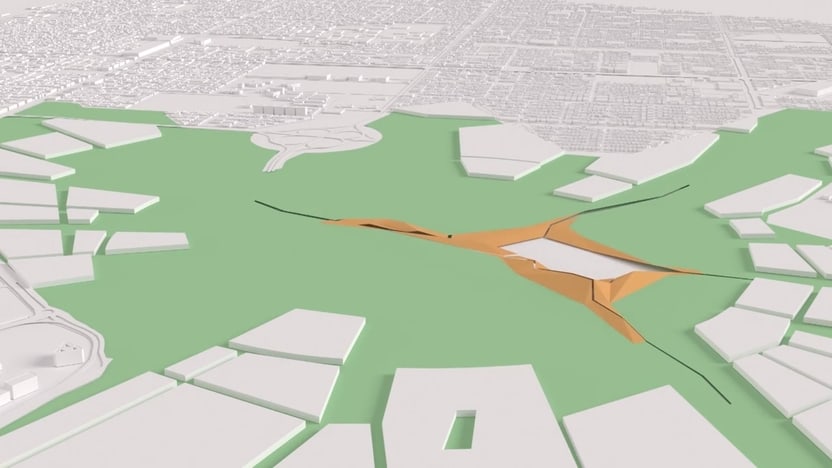 Sunk 30 metres into the ground, the 'Wadi' or valley will be the centre of the park's landscape with a series of branching valleys stretching out in a number of directions to connect to six roads and main transport arteries.
The design is inspired by the dry hot season 'wadi' river beds which all converge on the main valley at the centre of the site.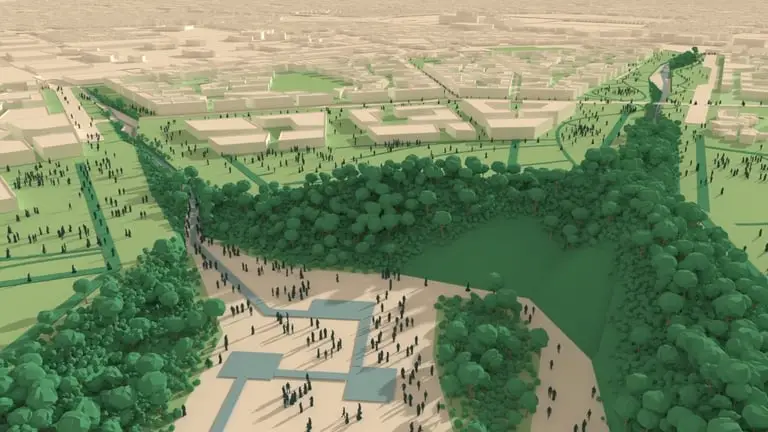 Visitors can sit and relax in family-friendly areas, protected by trees and microclimatic shaded spaces dotted along the edges of the protruding valley branches protected by trees and microclimatic shaded spaces.
2. Water Features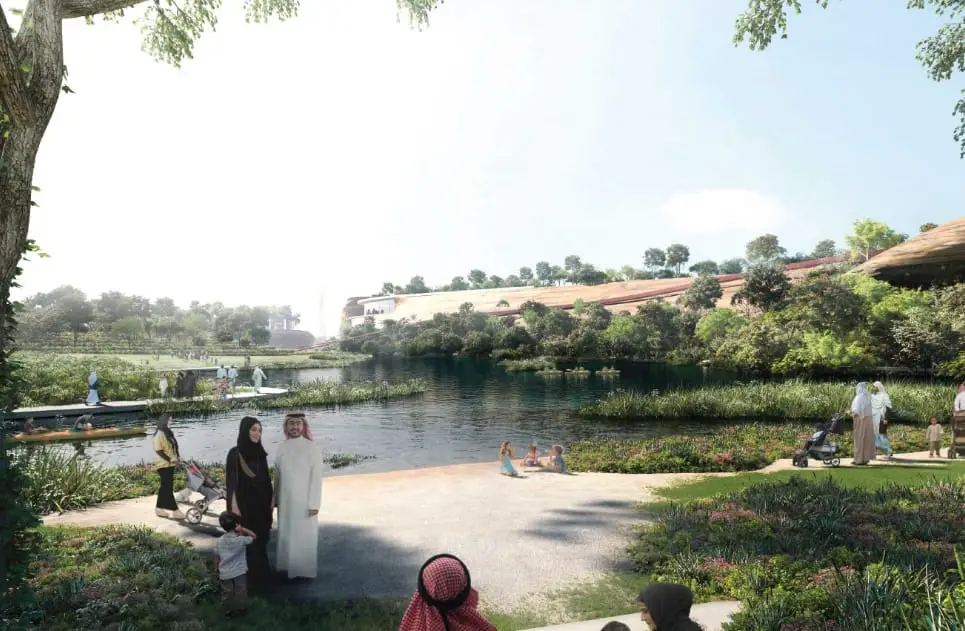 Cascading waterfalls, lakes, ponds and shooting fountains will be used to help reduce the ambient by a few degrees to keep visitors cool. Along with irrigation of the green areas, water and coloured light fountain shows in the evenings will entertain visitors.
The kids can run in and out of and splash themselves in the ground level fountains which shoo coloured lights in orchestrated patterns
3. Vertical Gardens
Almost all gardens are horizontally laid out along the ground. However, the vertical garden at KSP is also called a green wall or living wall. It is a 5 level masterpiece which creates a wonderful landscape centrepiece.
The vertical wall catches the sun easily, is space efficient and naturally cleans the air promoting a better breathing atmosphere. It also provides excellent protection from the changes in temperature, UV radiation and heavy rain.
In the hot weather, the exterior vertical garden uses a process called evapotranspiration. This helps cool the air in the park.
The KSP Vertical Garden is a tray-based system with water-resistant boards and complex irrigation. It used a hydroponics watering system. Regular maintenance is required such as pruning and removing dead leaves.
The plants used are trees, ferns, and popular wall species such as ficus repens, pilea, and calathea. Colourful, space efficient and easy to maintain succulents are also used because they are easy to shape and control in a vertical garden.

The garden is great because it fits a lot of plants into a small area, cleans the air, provides lots of oxygen, improves creativity and our mental health
4. Tree and Plant Nursery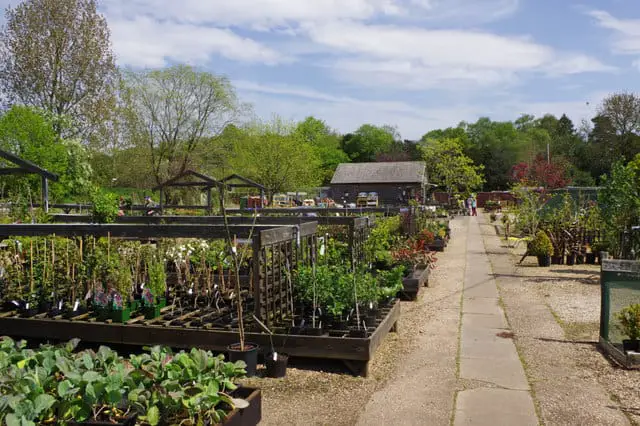 The KSP tree and plant nursery is where the plants are propagated and raised to usable size. The nursery supplies the needs of the park and helps green the 9.2 million sqm of park space.
Resilient trees, shrubs and plants are either purchased from abroad or propagated from seed or cuttings which are taken from the tip of the plants or stem nodes to produce more plants.
The condition of the soil and its fertility is important in the park and nitrogen, phosphorous and potassium are applied frequently.
5. A Pedestrian Pathway -7.2 km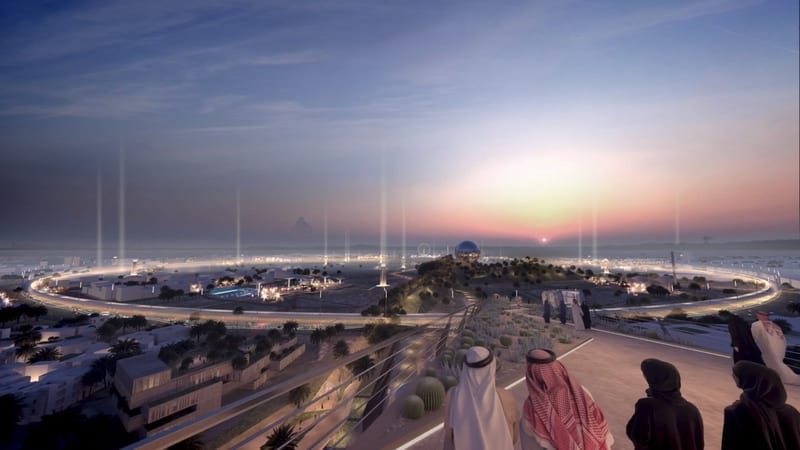 The 'Loop' as it is affectionately known functions like a pedestrian ring road, a 360 degrees Corniche, which encircles the park.
This mobility corridor is a perfect route for people who love exercise in a clean, cool environment. Bike lanes are provided of cyclists which run along the same route.
Driverless cars also transport people about the park using the 'Loop' in a 6km2 area. It is how visitors move about and it acts to unify the park, diverting any traffic away from its centre.
6. Running and Biking Routes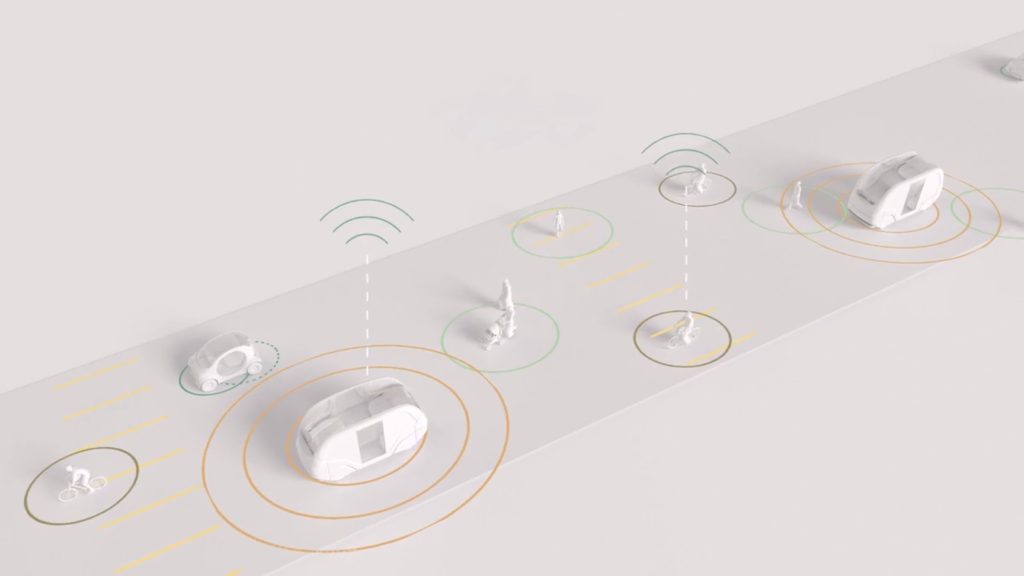 Visitors are free to run and exercise throughout the park using both the 'Loop' and smaller, windy pathways connecting the facilities dotted around the park. Various exercise points exist for along the loop for calisthenic type exercise programs.
Also, cyclists can visit the park by bike, exercise on the 'Loop' and park their bicycle and enjoy what the park has to offer.
7. Maze Gardens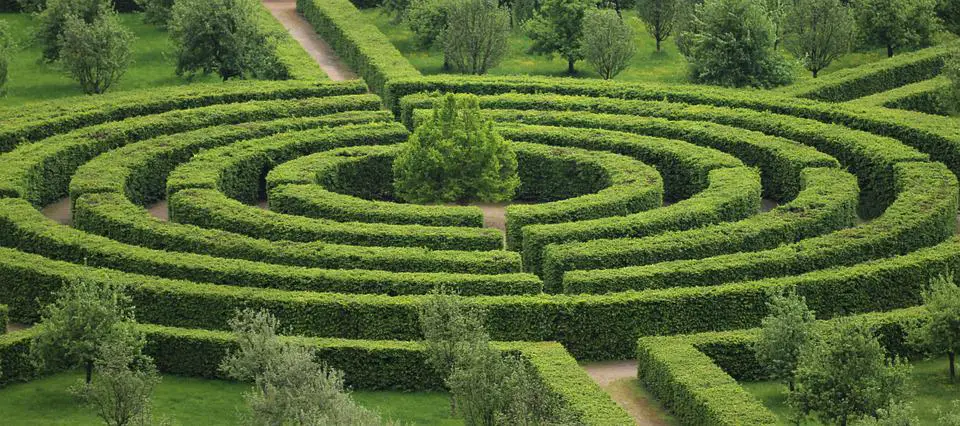 The KSP Maze Garden will enchant and hopefully trap you. It is a type of labyrinth consisting of high vertical walls using evergreen hedges as dividers.
You enter the maze and walk through the pathways created by the high hedges, but you cannot see over them. It is organised into a puzzle with occasional dead ends and confusing twists and turns designed to confound you.
8. Islamic Gardens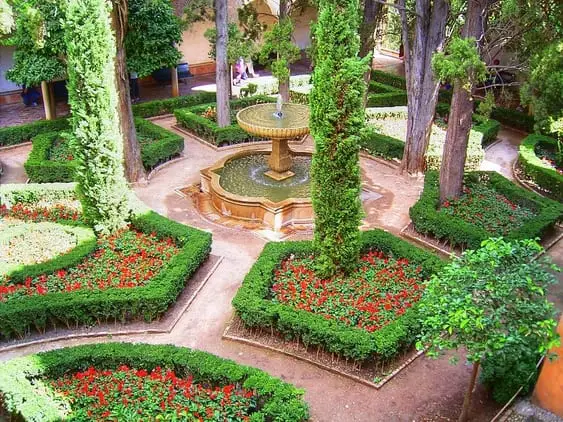 The Islamic garden is designed to provide visitors with a respite and resting place from the searing desert heat. The features are the use of shade and water.
The main focus of the garden is to provide a sensory experience using water and aromatic plants.
As you enter the garden all your senses are seized and your mind stimulated. This is achieved through the use of aesthetically pleasing water fountains and colourful and sweet smelling flowers.
The Quran refers often to beautiful gardens s a way to show the gardens in paradise that are promised to the most pious.
Allah has promised to the believing men and the believing women gardens, beneath which rivers flow, to abide in them, and goodly dwellings in gardens of perpetual abode; and best of all is Allah's goodly pleasure; that is the grand achievement

Quran 9.72
9. Bird & Butterfly Sanctuary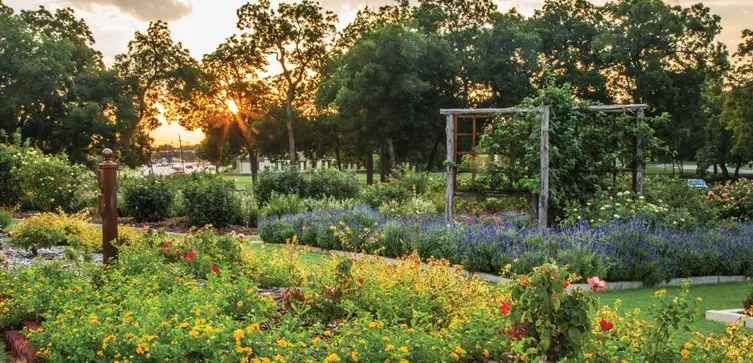 There are two aspects to KSPs bird and butterfly sanctuary. The first is to provide a natural environment with the right food, shelter and water for bird and butterflies.
The second is a butterfly house where butterflies are bred and displayed to the general public.
Birds and butterflies are not only beautiful to watch but they help tremendously in controlling pests, scattering seeds and pollinating flowers.
KSP sanctuary gardens are more natural and wild in appearance and not sprayed with pesticide and chemicals.
You can see plenty of trees for perching, nesting and roosting of birds and butterflies with consideration of tree structures, foliage, blooms and winter protection.
Birds are attracted to gardens with bright flowers, trees and shrubs with nuts and berries, ponds and water fountains and private breeding and nesting places in the heights.
The choice of plants at KSP are those that have prolific and long lasting blooms. Hummingbirds love the long colourful tubular flowers such as the Balboa Sunset Trumpet Vine so that their long narrow beaks can reach the nectar. Other flowers include Goldflame Honeysuckle and Navajo Salvia with their vibrant yellow and red flowers.
Butterflies love nectar too and are particularly attracted to purple and yellow flowers. Since they have smaller proboscises (mouths) they prefer flatter flowers and perching positions while they feed. Ideal flowers for butterflies are Butterfly Bush, Petite Indigo, (Dwarf Butterfly Bushes), Petite Snow, Lilacs, Cornflowers and Asters.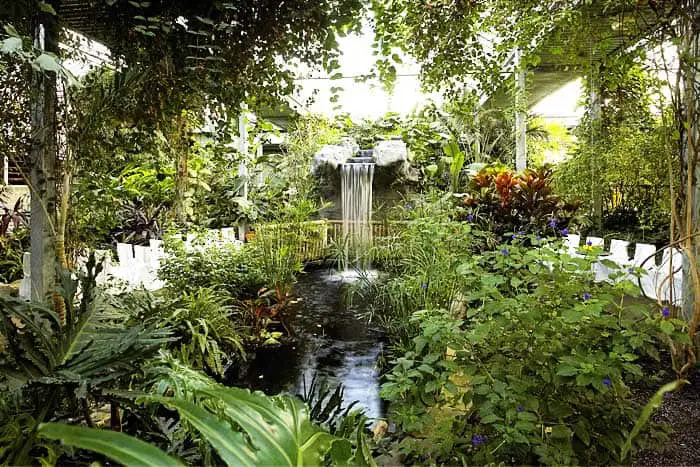 Hummingbirds love flying misty water conditions such as are found at the waterfalls. Butterflies, on the other hand, prefer sunny spots on flat rocks to drink from shallow pools. Birds need fountains or birdbaths for drinking and cooling off.
Butterfly House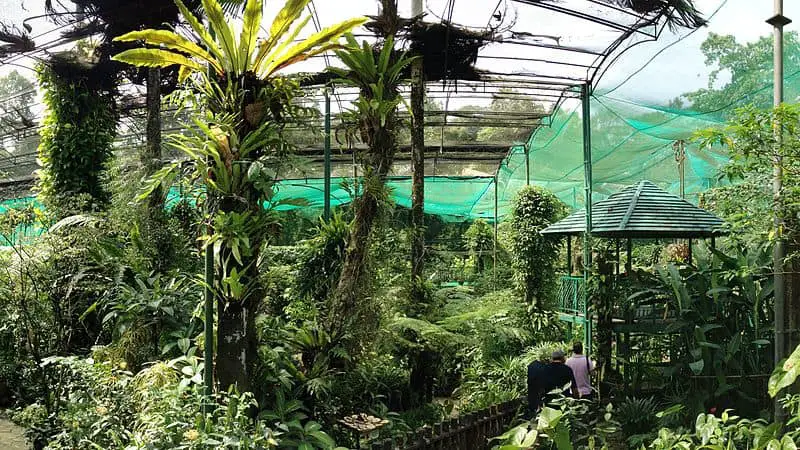 The sanctuary also has a variety of trees and shrubs that host larvae and encourage the butterflies to breed.
Visitors can enter with a guide or go on alone. The tours last about 15-30 minutes. The guides tell you about the specifics of butterflies on show.
You will see butterflies from Africa, Malaysia, South America, Thailand, Costa Rica and the Philippines.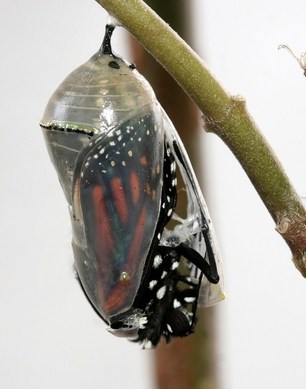 Guides also show eggs, caterpillars, chrysalids and the plants that each species prefers.
Butterflies love hot, balmy weather for their digestive systems. They typically live only one to two weeks before they produce the next generation. The Monarch Butterfly, however, can live up to six months or more in the wild. Midday is the best time to see pupae emerge.
The Butterfly House is especially popular with children and a great place for them to learn about these wonderful creatures.
10. Hotels /Restaurants/Cafes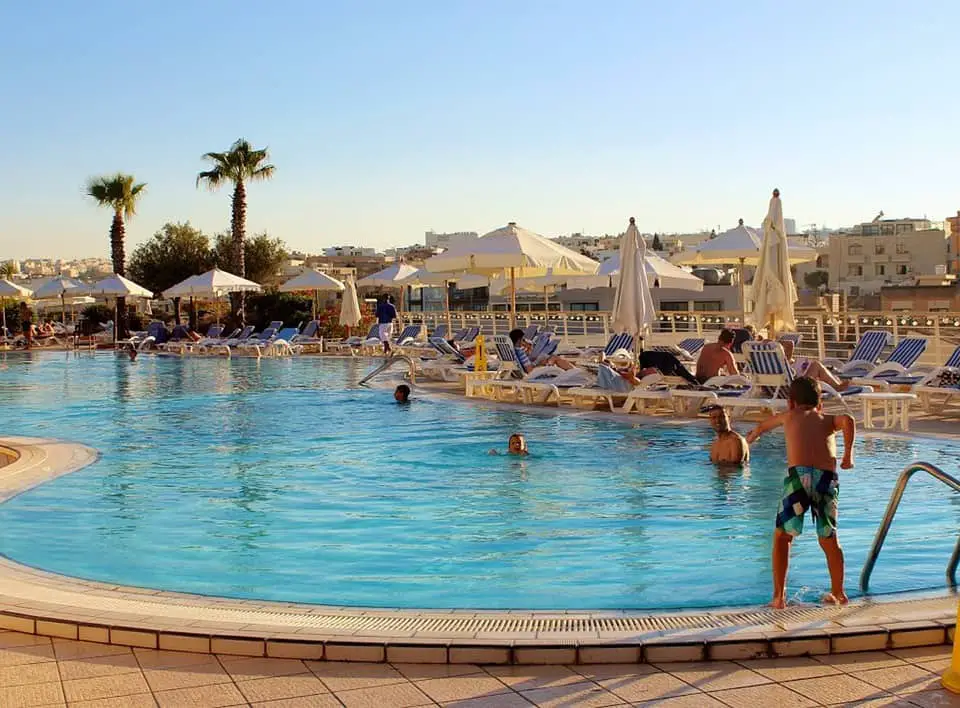 In and around the park, you will find 16 major chain hotels to accommodate some of the 400,000 daily visitors. There are 2,300 rooms over an area of 194,000 sqm.
There are also many restaurants and cafes offering local and international food and drink.
11. Residential/ Commercial/ Office Units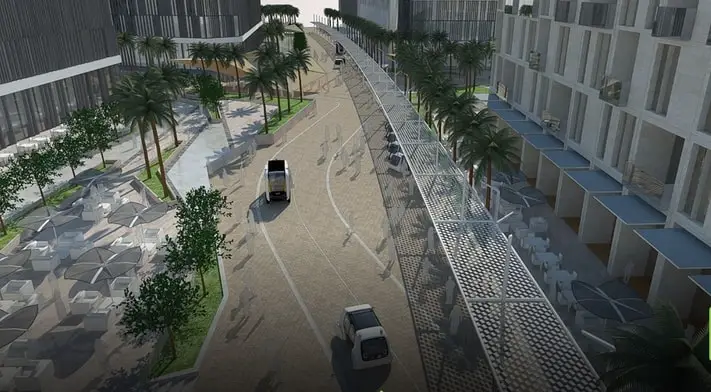 There are 7 residential complexes bordering the park consisting of premium houses and apartments. They contain 12,000 residential units in total. Security patrol the residential units and shops, services and mosques are available.
There are also 4 big business and commercial units with 500,000 sqm of retail space and office compounds covering an area of 600,000 sqm.
12. Driverless Cars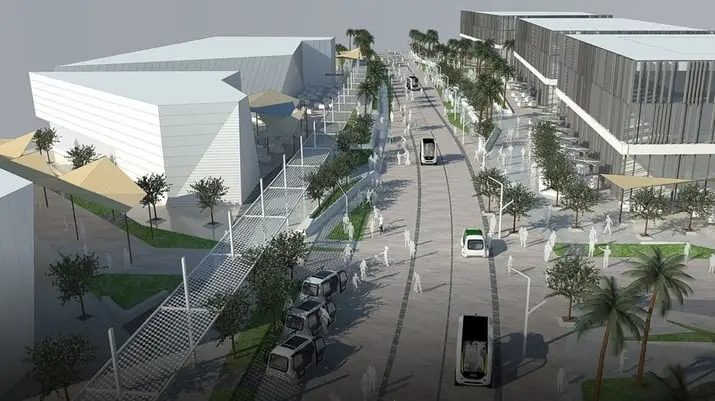 Driverless cars are used to move you around the park. This is a pilot project in Saudi Arabia. Users can download an application and make a request for a driverless vehicle to come to the Metro station to pick them up and take them to their choice of place in the park. Payment is also electronic and done online.
13. Public Library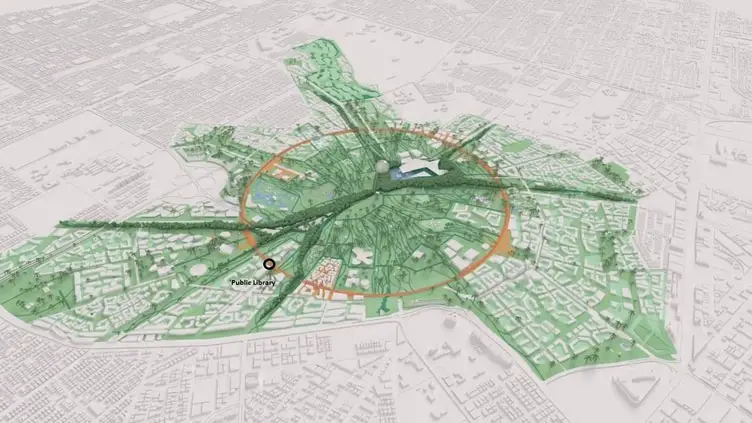 This library is located on the 'Loop' at the South West point and can be reached on foot. It is accessible to the general public and operated by librarians. It is an essential element in the education and literacy of the Saudi population.
Of course, you will find books to borrow, services to encourage literacy such as reading clubs and preschool storytelling sessions. There are also quiet areas for students and professionals and access to computers for book search and online research.
14. Car Parks
The 3 service centres and a large number of car parking spaces are available covering an area of 280,000 sqm.
15. Free Wifi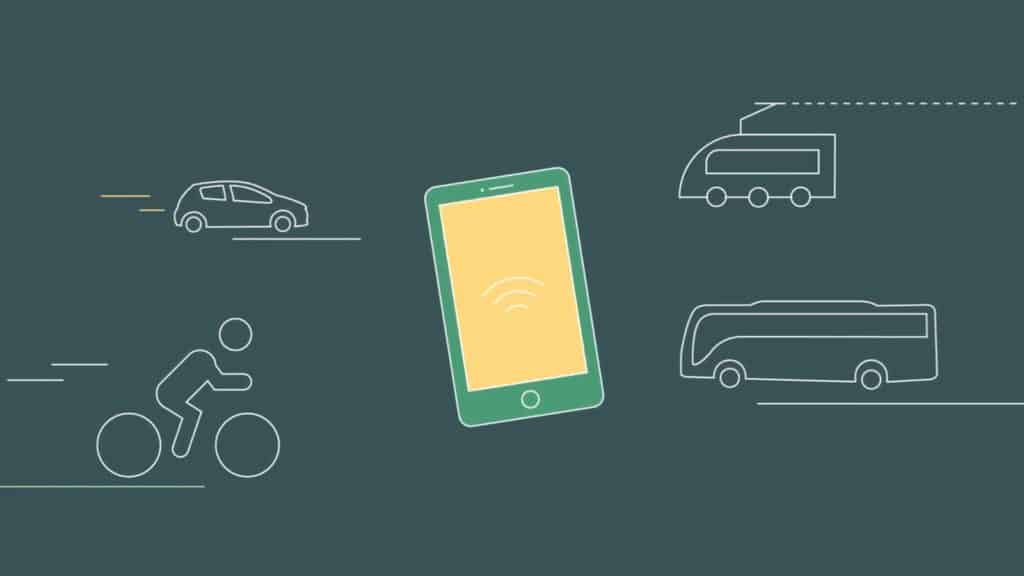 Wifi is free and instantly connectable from all areas of the on a mass sharing system basis. This means that users can interact with the park to order driverless cars, see events, promotions and find their way around the complexes.
16. Royal Arts Complex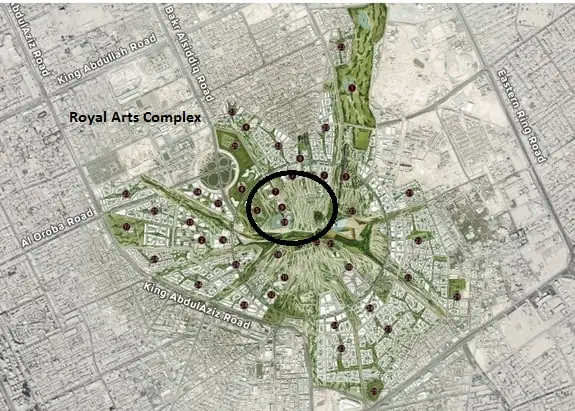 The Arts Complex is located in the Royal Arts Complex on land covering than 400,000 sqm. It cost 1.1 billion dollars and is designed by Omrania/Henning Larsen and managed by Hill International. The project includes:
A National Theatre (2500 seat capacity)
An Outdoor Theatre (capacity of 8000 viewers)
4 Art Academies
5 Museums of different sizes
3 Movie Theaters
An Educational Cultural Center for Children
17. Royal Opera House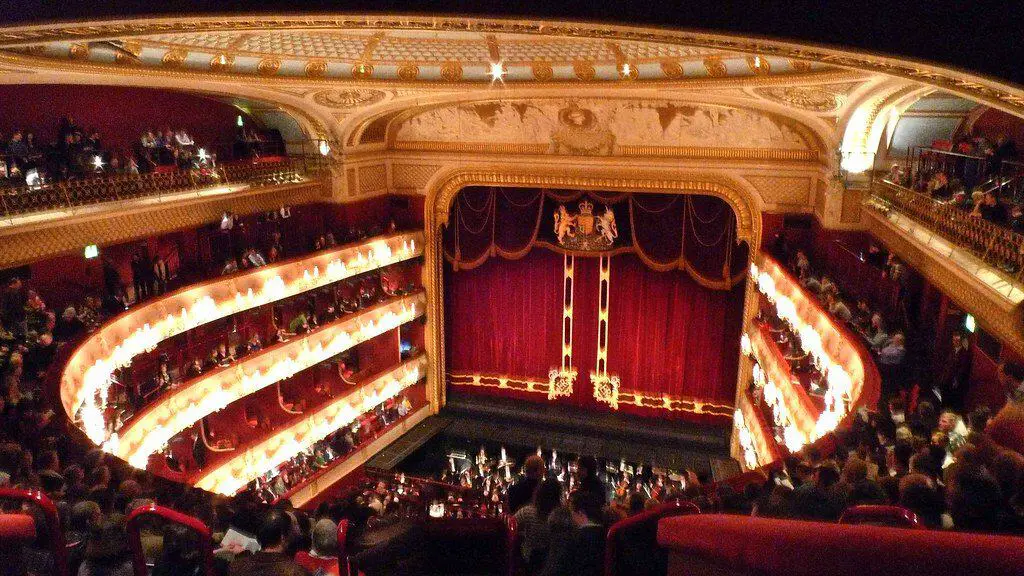 The opera house is a major performing arts complex located in the West of the park outside of the 'Loop'. Essentially, it is a theatre with a large stage, an orchestra pit sloped audience seating and facilities backstage for artists and costumes etc.
It is one of the performing arts centres in the park and is used for any large and prestigious musical or performing events offered in the park.
Events are plays, musical concerts and large royal displays of interest to a Saudi/Arab audience and patronized by the kingdom's royal family.
18. National Theatre (2,500 seats)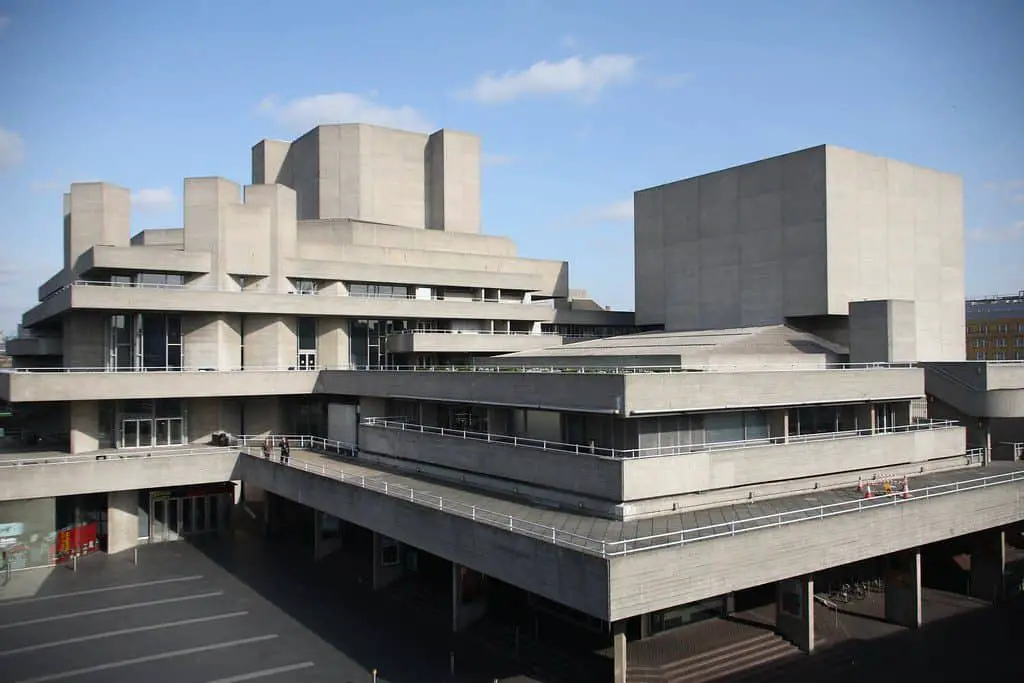 The giant KSP National theatre hosts a varied programme of classical drama, new plays by contemporary Arabic playwrights and well-known international events.
The National Theatre also provides a programme of simulcasts of their shows and live production broadcast to home and international audiences. It can seat 2,500 people and has more than one stage where performances can be held.
19. Outdoor Theatre (8,000 spectators)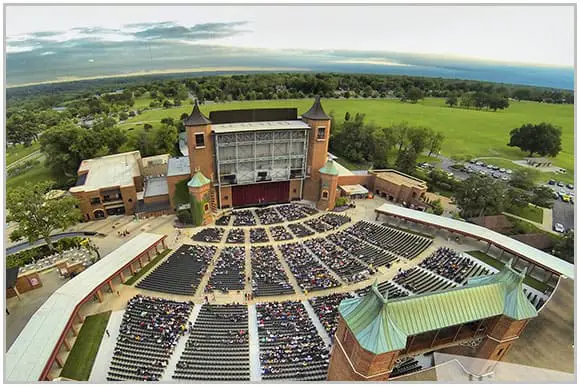 This award-winning open-air theatre is the largest on offer in the kingdom and a favourite destination for up to 80,000 spectators that visit during the cooler months.
With its picturesque setting, cool atmosphere and lush green environment, it is no wonder that watching plays of national importance here is an unforgettable experience for both tourists and locals alike.
20. Four Art Academies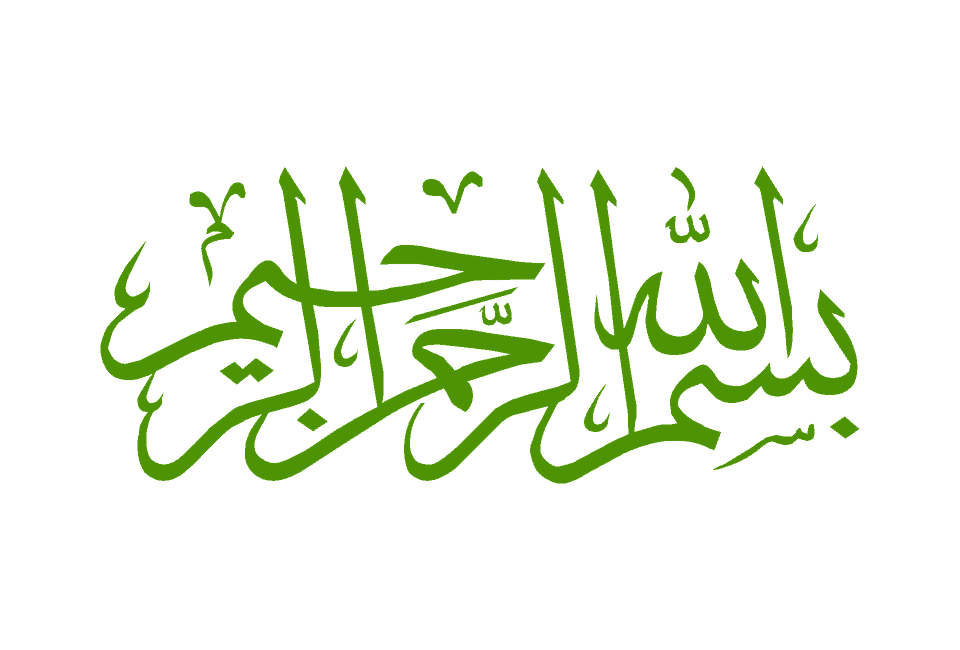 The park's four art academies teach aspiring artists everything they need to know about the visual arts. These include fine art, illustration, photography and graphic design.
Various medium is taught that includes painting, printmaking, drawing, illustration and the art for the stage.
Newer programs are of particular interest to young people today that include graphic design, film making, graphic art and all kinds of digital media.
21. Five Museums and Galleries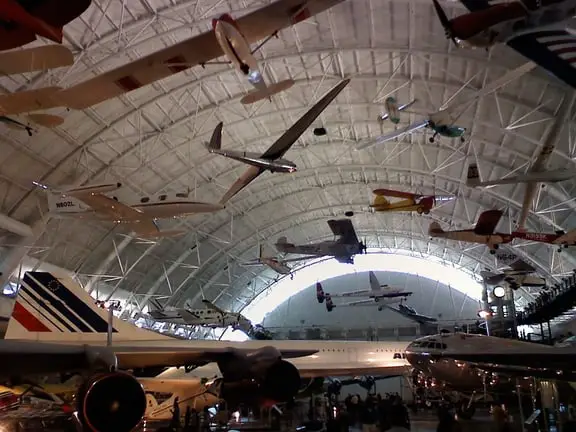 There are five museums in various locations around the park. They are:
Aviation Museum
Astronomy and Space Museum
Science Museum
Forestry Museum
Architectural Museum
The job of each is to collect objects of scientific, cultural even historical interest, to research and preserve them. They are also a great focus for visitors coming to the park that attend the museum displays in great numbers for learning and enjoyment.
22. 3 Movie Theatres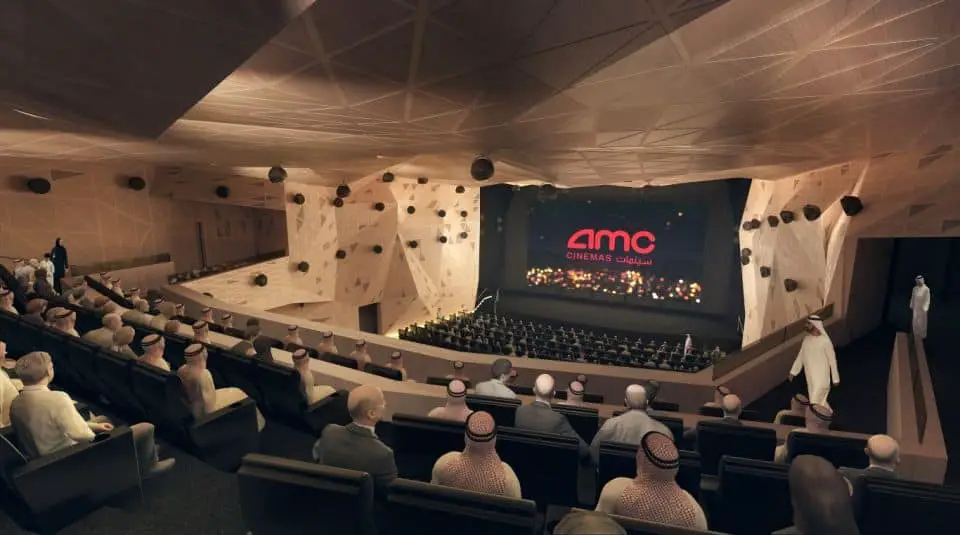 In April 2018, the entertainments giant signed an agreement with Saudi Arabia Public Investment Fund to build and operate cinemas across the kingdom. The first cinema opened in Riyadh in April 2019 and three more will be built and operated in the park.
Arab and Saudi people love films and the market is huge with more than 30 million people with a large majority under the age of 25.
There are seating areas for males and females and popular but more Islamically conservative movie choices are shown.
23. Water Sports Park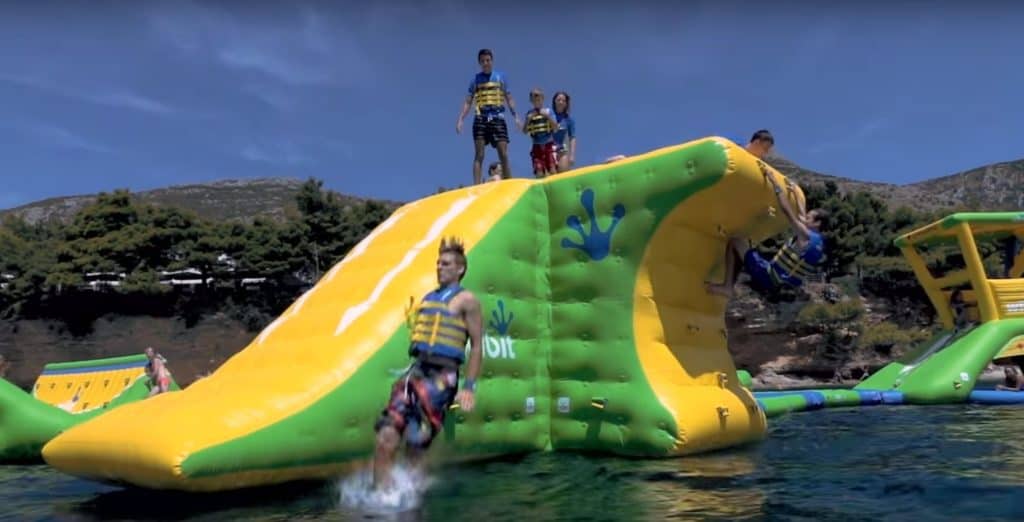 The Water sports park is a large man-made open water lake with inflatable adventure, obstacle courses for kids and young adults to bounce, jump and swim around in safety.
Also, available are inflatable canoes and pontoon style boats for enjoyment.
The park also puts on displays of jet skiing and an entertaining wakeboarding obstacle course routines for public entertainment.
24. Centre for Sky Diving, Bungee Jumping and Ballooning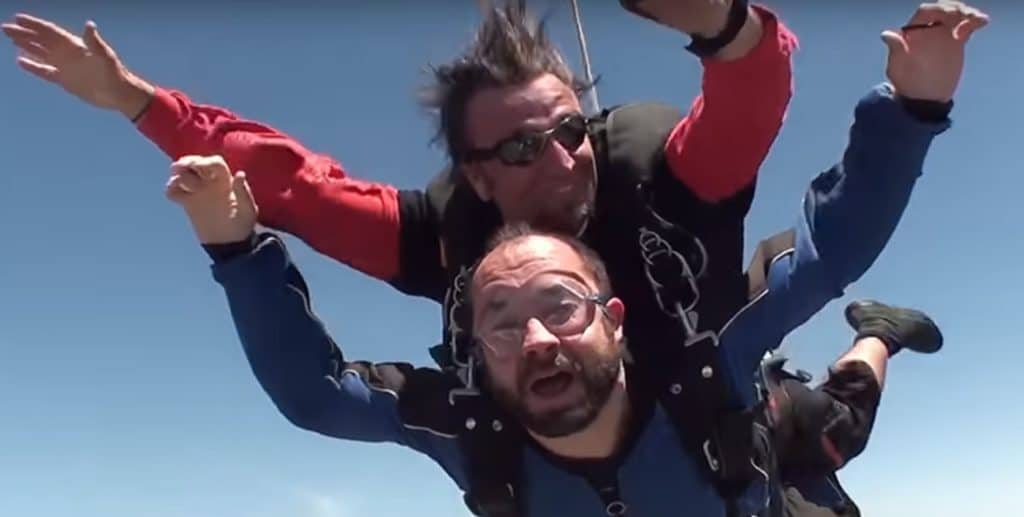 KSP has a centrally located centre for people to participate in sky sports. The three on offer are:
Sky Diving
Bungee Jumping
Ballooning
The skydiving centre teaches individuals how to jump from great heights, usually form an aeroplane at around 3-5,000 meters using various types of parachutes for a safe landing in the park.
The Bungee Jumping centre allows people to jump from a very high platform of about 100m using a secure harness and elastic cord.
Participants simply fall off the platform and let gravity take them to the ground. The elastic cord is designed to hold their weight and stop them from impacting the ground or water below. It is also entertaining to watch people bouncing in high up midair and shrieking our of excitement and fear.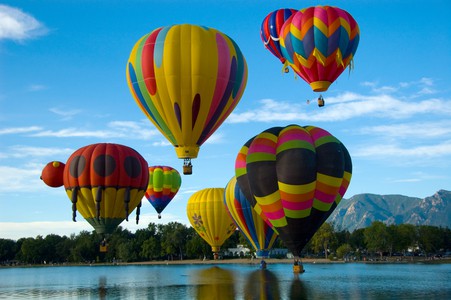 Hot Air Ballooning is the oldest form of flying transport invented more than 200 years ago. Flights at KSP take place early in the morning or late in the afternoon due to the favourable air currents.
The balloons are made of nylon and coated with a material to make it very airtight. The cables securing the balloon to the basket are made of steel or kevlar. Small balloons can carry one or two people and large balloons can carry up to eight or ten passengers.
The balloon is first inflated using an engine driven fan by blowing in cold air. Then, the cold air is heated using a propane gas burner which causes the balloon to rise above the passenger basket. Thereafter, the burner is fired only intermittently. Hot air balloons are about 30m tall and hold about 211,00 cubic metres of air. This varies though with the size of the balloon.
Hot Air balloons generally fly to a low level but can reach up to 100m in the sky. At KSP, hot air balloons are not free to travel rather they are secured to cables to stop them drifting with the wind. This allows visitors to ascend vertically and enjoy the amazing birds-eye views of the park and Riyadh city. KSP balloons are large and can 10 people which is the maximum number of passengers.
25. Royal Golf Course -(18 holes)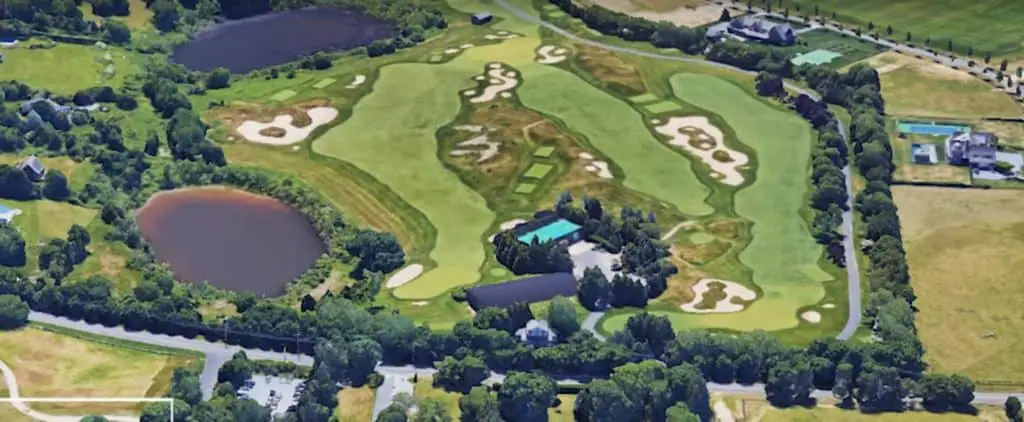 The Golf course is a beautifully designed playing area. It is a standard size with 18 holes. It is located to the north of the 'Loop', just beyond the Sky Diving and Ballooning Centre.
Each of the putting holes is set at the end of a long fairway, the green grassy pathway leading to it. The golf ball is hit towards the hole from a tee box. Various obstacles exist to stop the player potting the ball in the hole in one go, such as low lying trees, ponds, rough ground patches and bunkers, (low sandy holes).
When the player has teed off and successfully driven the ball to the putting green, the pin (flag) is raised and the player can finally putt the ball into the hole.
26. Sports Complexes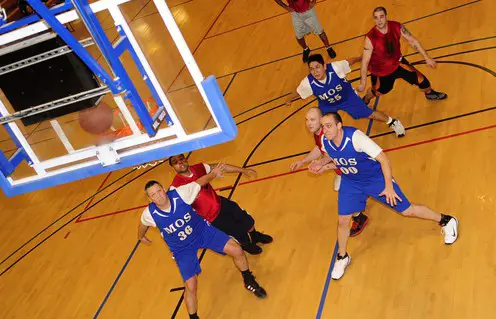 The Sports Center at KSP is designed to provide the ultimate exercise experience for sportsmen and women in Saudi Arabia. It consists of a big sports centre with a large indoor arena for basketball, volleyball, squash and a multipurpose gymnasium.
There are swimming pools, gyms and three large sports fields located inside the 'Loop' to the north.
The outdoor sports complex facilities offered are tracks for running, football pitches with spectator stands and tennis courts.
27. Virtual Reality Courts (VR)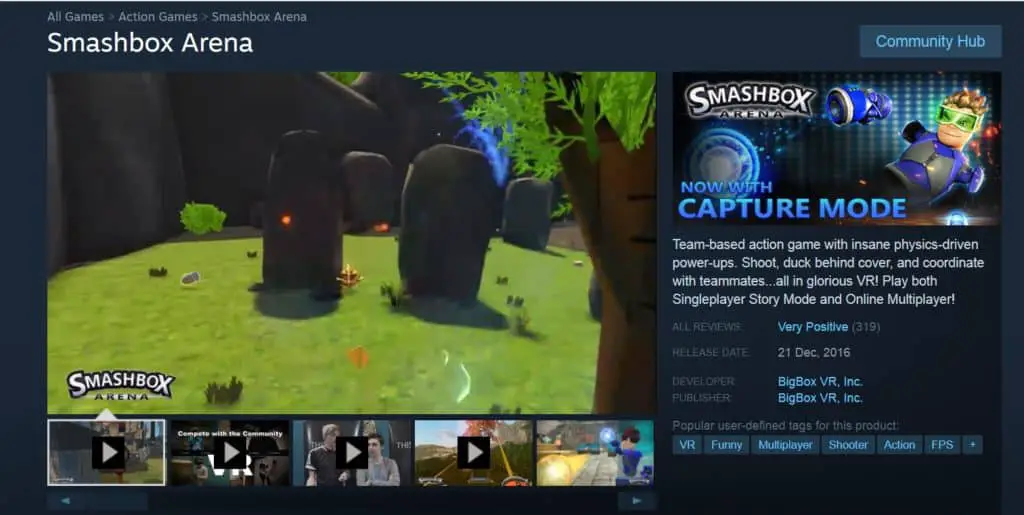 The KSP Virtual Reality arena is the kingdom's most advanced VR entertainment centre. It offers the most up to date VR technologies in an open concept arcade and is great fun for children and all the family.
The facility is designed to give the user the best and most thrilling adventure that feels so real and amazing.
Visitors can have the (1) full ride experience, (2) use an omnidirectional treadmill or (3) have a free-standing experience.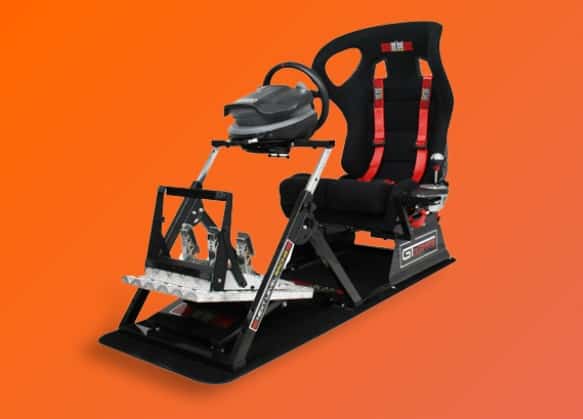 VR game programs include a selection of the most popular internationally available a number of which are listed below.
Smash Arena
Sow Fortress
Operation Warcade
Skyfront Arizona
Sunshine (Undead Valley)
A Lost Room
Auto Shield
Bullets and More
Boxo VR
Brooke ven
Cave Digger
Cow Milking
Simulator
Cowboys and Aliens
Cybernetic Combat
Cyber Threat
Devils Vault,
Eleven
Table Tennis
Escape above the Clouds
Front Defense
Glider Island
Goold Earth VR
Head MAster
Hoops VR
Island 359
Just in Time
Karnage
Loco Dojo
Ghost Town Mine Ride
Monster Plants
Bowling
Pierhead Arcade
Quiver, Racket
Raw Data Arcade
Rec Room
Richie's Blank Experience
Sairent
Sneaky Bears
Space Pirate
Sprint Vector
Stand Our VR
The Lab
And many more
28. Equestrian Centre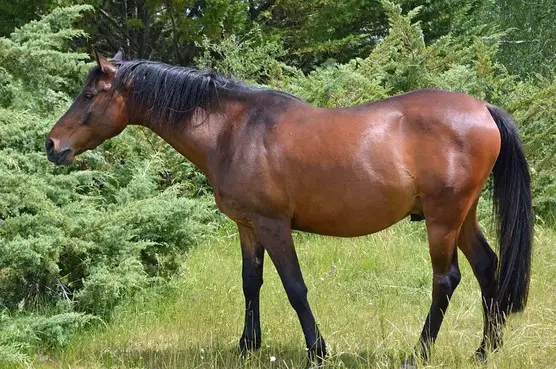 The horse stables and riding school is north of the park based next to Abu Bakr Al Siddique Road. Here is where they breed beautiful Arabian and English horses and where you can learn to ride.
The facility keeps and trains horses for racing and enjoyment. At the equestrian centre, you can see farriers at work, shoeing horses with iron and modern plastic horseshoes. Vet clinics are also on hand to attend to sick animals.
There is also a store called a Tack shop where you can buy riding equipment such as boots, grooming supplies, horse blankets, saddles, and books and educational materials about horses.
Horses are housed in individual stalls or stables made of wood and/or masonry. There is enough room for the horses to move around freely, to lie down and turn face about. In the box, they can also be restrained by the use of a collar or halter.
Horses in the park are exercised in pens and sandy arenas and a small round pen (12 to 18 m) for natural horsemanship practice, a kinder gentler form of horse training whereby the trainer develops a much close rapport with the horse.
The horses are often turned out into open areas and get some free space to simply run around unrestricted.
29. Park Visitor Center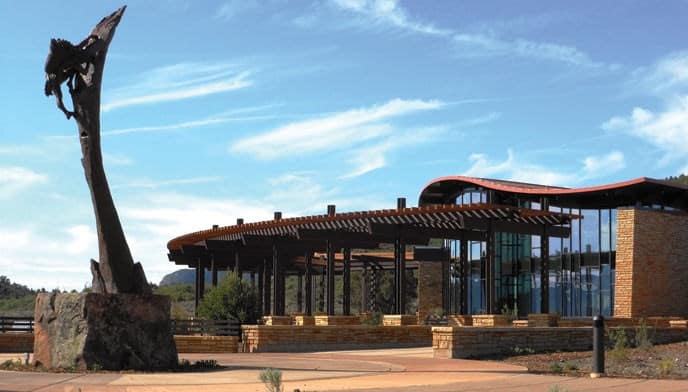 The King Salam Park Visitor Centre is located very close to the 'Wadi' close to the Tree and Plant Nursery.
It is a large centre and the focal point of the park operations covering 80,000 sqm. Here you can get information about the park, maps and information about points of interest.
It also offers more information about the park, interactive exhibitions, multifunction halls, meeting rooms and a seedlings nursery.
There is also a restaurant offering for lunch, tea and coffee, a rest area, gift shop, toilets etc.
The Visitor centre staff are well-trained and very friendly. They will answer any questions to make the most of your visit the KSP.
30. Educational Cultural Center for Kids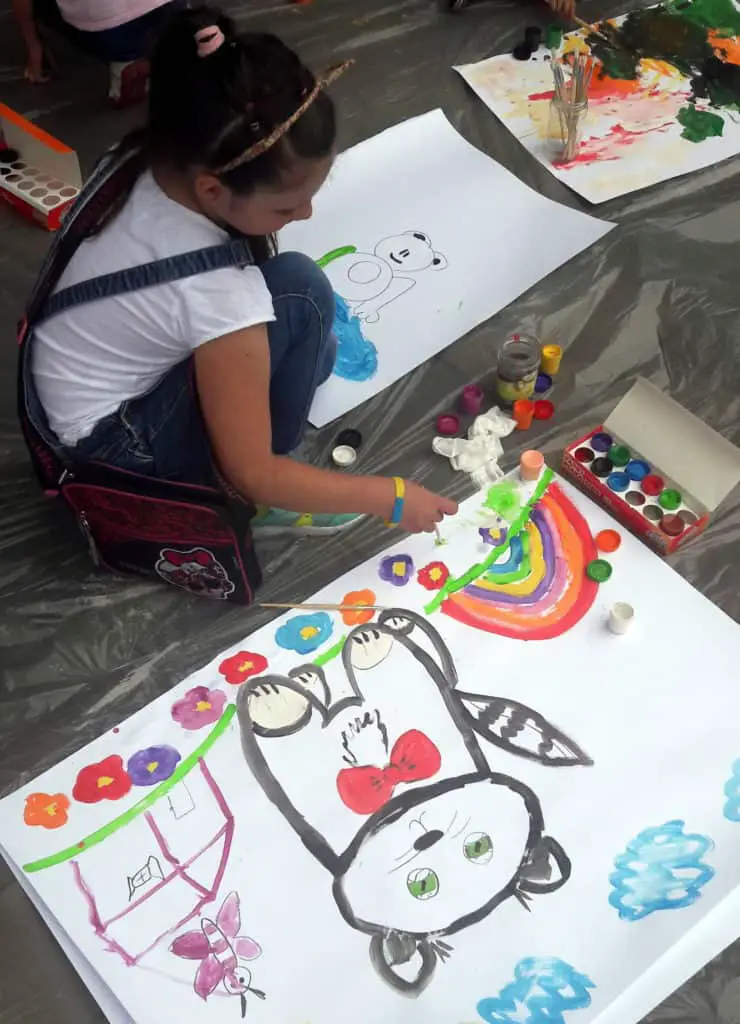 The cultural centre is both fun and educational. Children are the future and the goal of the centre is to develop the minds of future generations through the arts and in exploring creativity.
Staff and program providers have developed an environment in which the kids can play, develop their creative abilities and express themselves.
The Centre's aims are to create culturally rich experiences for children and prepare and develop their future ambitions.
The centre is a happy, secure and fun environment with children of all ages and nationalities. Programs include drawing, painting, pottery, cooking, nutrition, stage, printmaking, fashion design, multimedia and reading.