Flowers, friendly faces, food, and fond memories!
The long-awaited (post-COVID) 2022 annual Jubail Flower festival kicked off yesterday on the Fanateer seafront. Organized by the social events department of the Royal Commission of Jubail, this 14-day festival brings together 105 organizations that include plant and flower sellers, local restaurants, quirky cafés, community cooks, clothes, watches, perfumes, Bukhoor, a photographic studio, and fun activities and playground rides for small kids.
We attended the Flower Festival yesterday and here is what we found.
Flower & Plant Displays
Roses & Flower Sellers
Garden Center shops
Bedding and Outdoor plants
Conservatory indoor plants
Fast food restaurants
Community Food
Cafés & Sitting Areas
Healthy Fruit and Juices
Kids Corners-Painting & Fun Activities
Live Musical (Family) Performances
Private Bird Garden
Beach Lounges
Perfumes and Bukhoor
Kids Rides-(Two Bouncy Castles, Electric cars, & Virtual Reality Game
Watches, kids clothes, fashion jewelry stalls
What Does The Jubail Flower Festival Offer?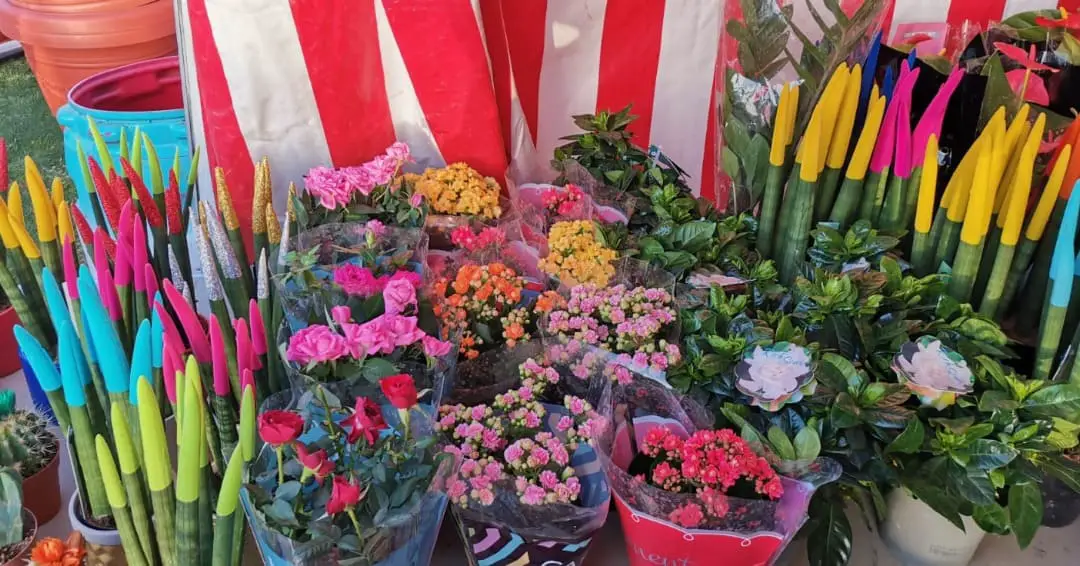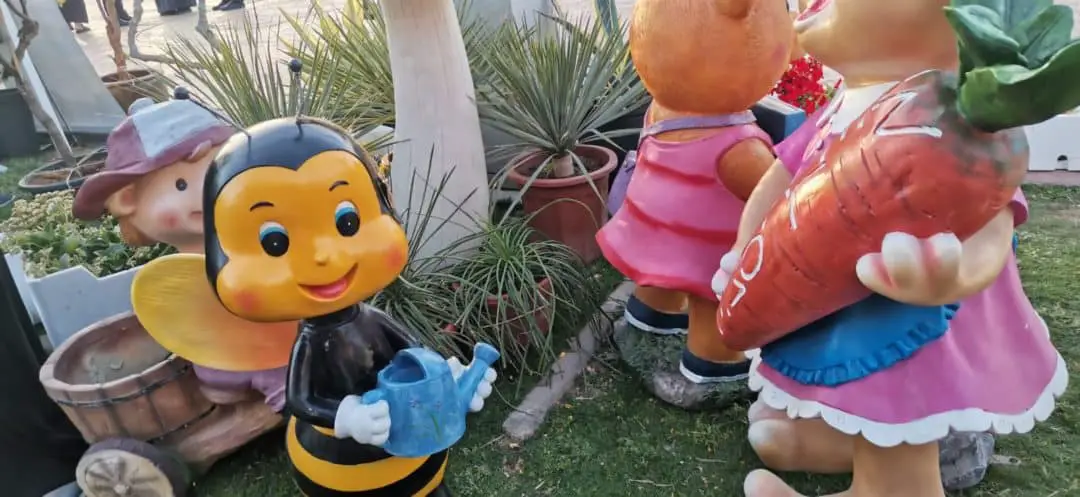 What Is The Lay Out Of The Jubail Flower Festival?
The Flower show has been organized into convenient corners across the 3-acres site right next to the Jubail sea club and South Fanateer beach.
The shops and entertainments are located along winding seafront pathways with large grassy areas overlooking the delicious Gulf sea.
Each restaurant, shop, or unit is housed either in modified shipping containers or in one of the many individual stalls purposefully decorated as pink toy houses.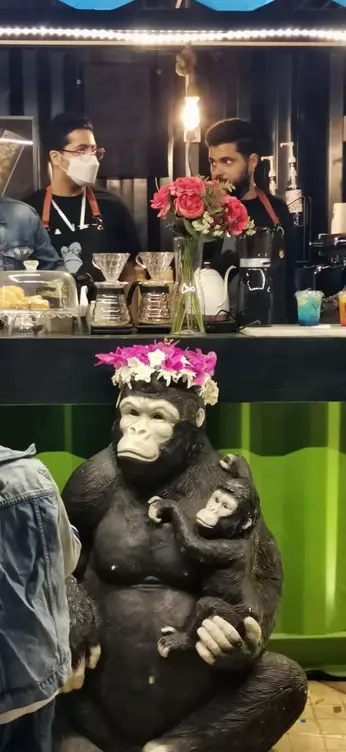 The corner areas include:
Corner 1– Fast Food Restaurants
Corner 2– Quirky Coffee/Juice Shops
Corner 3– Garden Center Shops
Corner 4-Kids Activities (3)
Corner 5-Kids Rides
Corner 6-Community (Home cooked) Foods
Corner 7– Clothes and Accessories
Corner 8-Small Bird Sanctuary
Corner 9– Inflatable Arena
Corner 10– Live Entertainments
Corner 11– Beach Lounges
Why Visit The Jubail Flower Festival?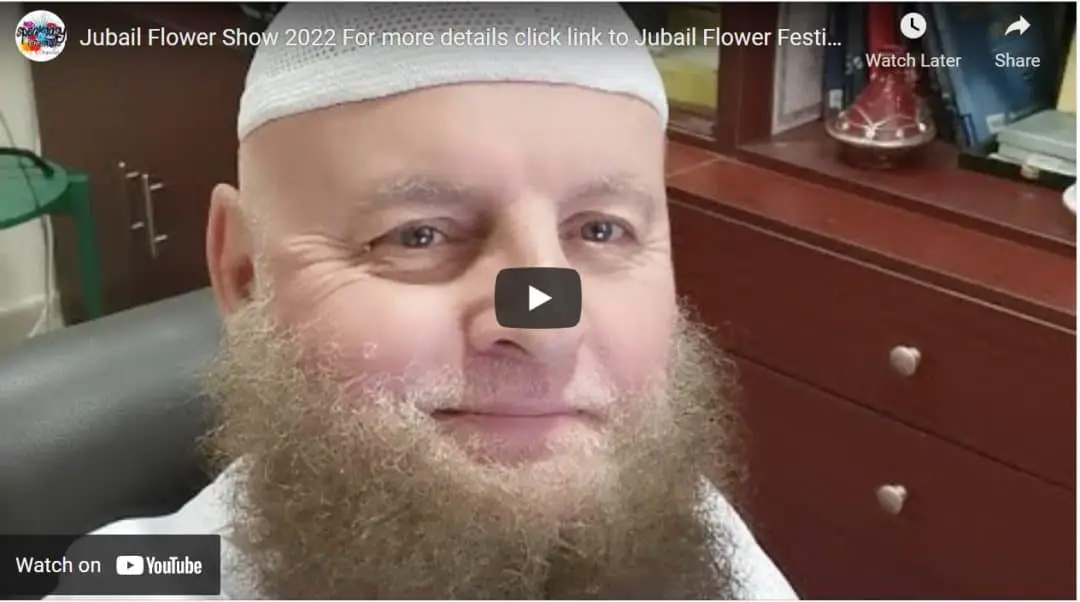 The festival is a very pleasant venue to spend a few hours admiring flower displays, having food and snacks, meeting old friends, and entertaining small children.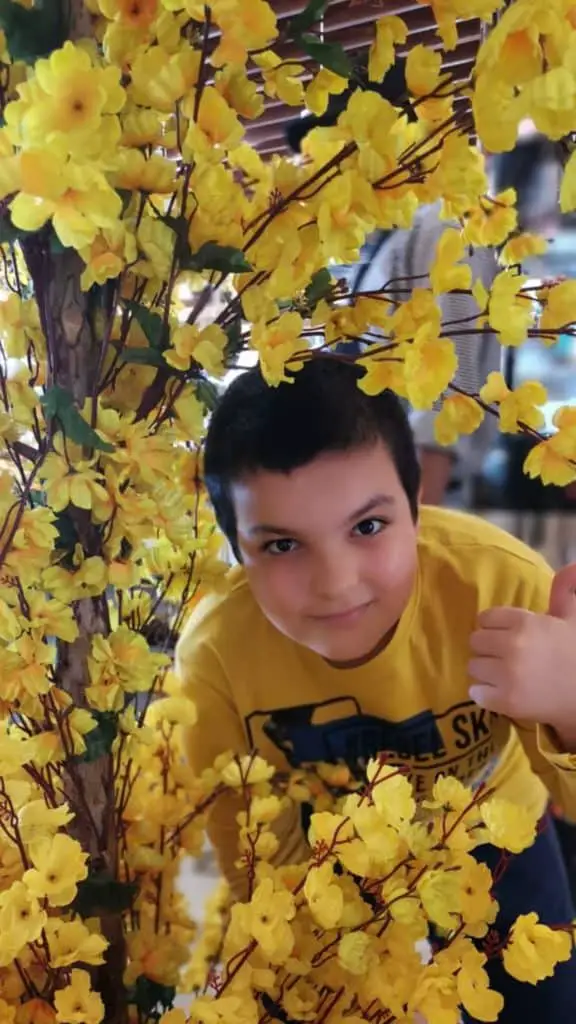 What Can You See & Do There?
You can leisurely wander around the venue, buy indoor and outdoor plants, gardening accessories, eat restaurant, and home-cooked food, buy clothes, accessories, perfumes, Bukhoor and the kids can enjoy the many fun activities on offer.
If you buy plants or heavy items, delivery services using wheelbarrows to your car in the parking areas are available.
At night, the shops and stalls illuminate in attractive ways, and it is easy to see everything.
You will also meet new friends and see familiar faces you haven't seen for years.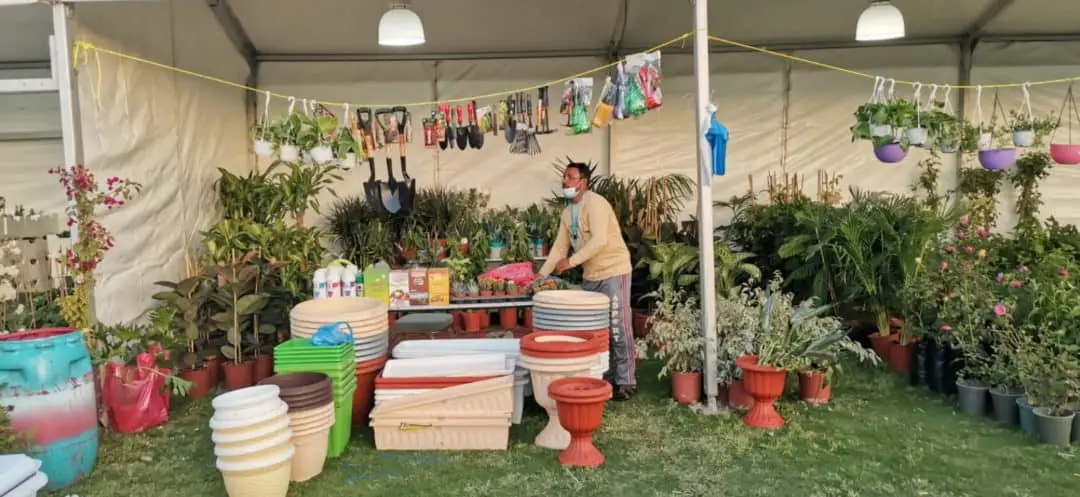 How Much Does It Cost?
Entrance to the event is free of charge to everyone. No tickets or stamps are required. However, you should QR scan using Tawakalna for gathering control. The gates are manned by Royal Commission's security personnel.
Public toilets are located conveniently outside the venue in two places; the Youth and Bowling clubs behind the kid's bouncy castles.
It is easy to leave and return to the festival.
What is The Climate/Weather Like?
The weather next to the sea is chilly and blustery. 15°C-24°C
So, I advise you to wear warm shoes and a jacket. Keep babies and kids well wrapped up.
Where is the Jubail Flower Festival Located?
The Jubail Flower Festival is located at the South Fanateer Beach in Residential Jubail. It is in a large green area right opposite the Jubail Sea Club. It is close to Hai Dammam and the Dareen district.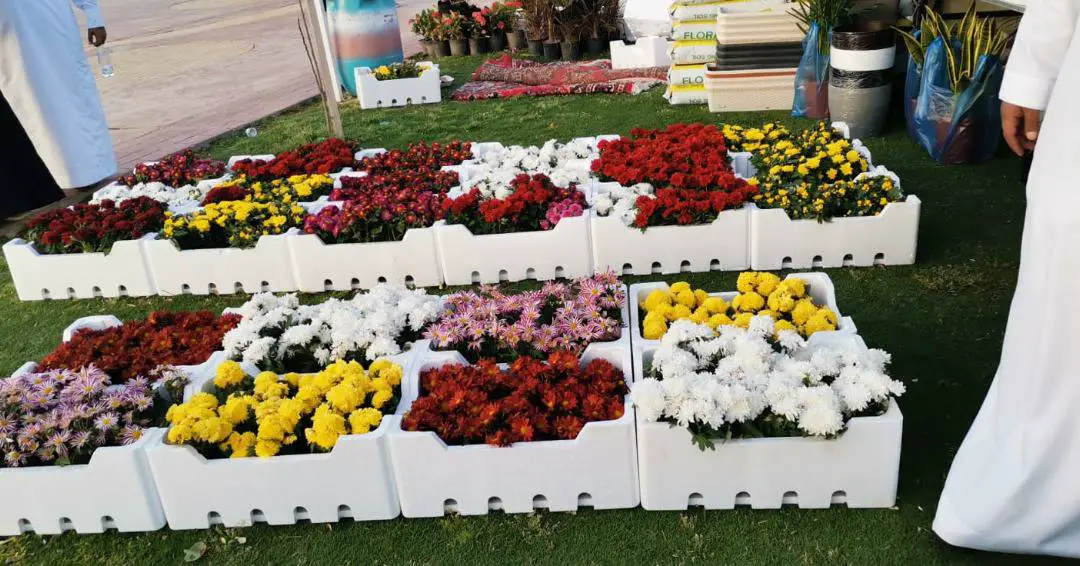 Visit Duration?
2-3 hours
Who Will love it?
Kids, women and families. Plant and flower lovers! Coffee aficionados. Romantic couples and newlyweds.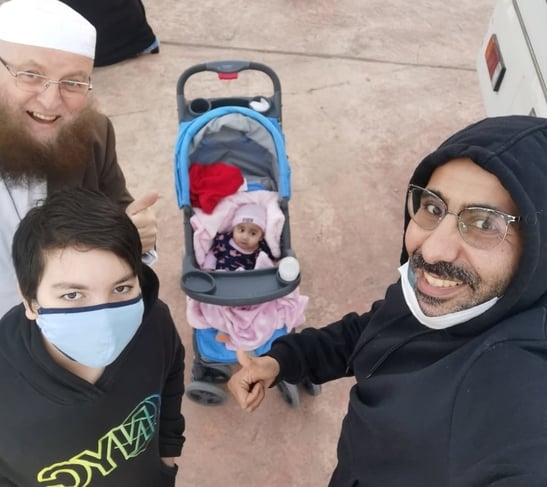 Where Can you Park Your Car?
There is plenty of space to park your car using the spacious parking areas provided near the entrance to the Jubail Sea Club (Dareen Road).
Jubail Flower festival Location of Car Parks
Fanateer South Beach Car Park
Jubail Sea Club Car Park
Fahad Road Side Parking
Hai Dammam Side Street Parking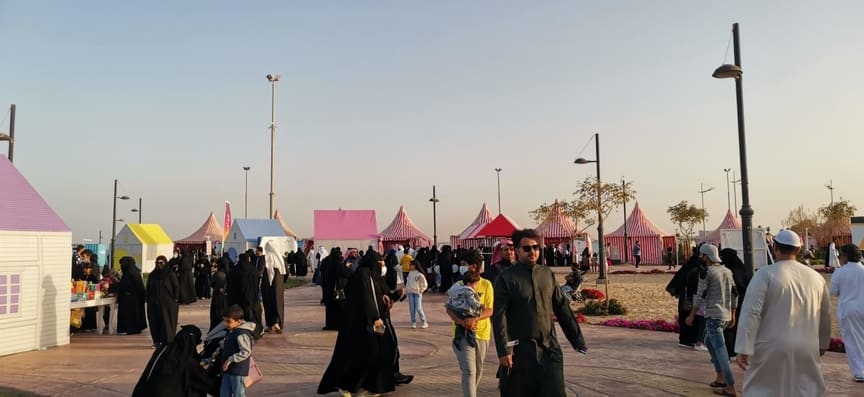 The Future
Sadly, there are too few flower displays at the Jubail Flower Festival, and it lacks activities for kids and things to do for adults.
I suggest more:
Educational Workshops
Volunteer activities
Gardening Events
Flower and bedding plants displays
Seeding and planting events
How to graft trees and bushes
Butterfly farm
Greenhouses
International Environments
Climate information
Environmental awareness
Playground for kids
A lot more besides