Hearing about the Tantora Winter festival for the first time was a bit strange for me. After all, I never before associated Saudi Arabia with public entertainment, music, dance, displays, and shows. So, when I heard the news, I was keen to find out more about it.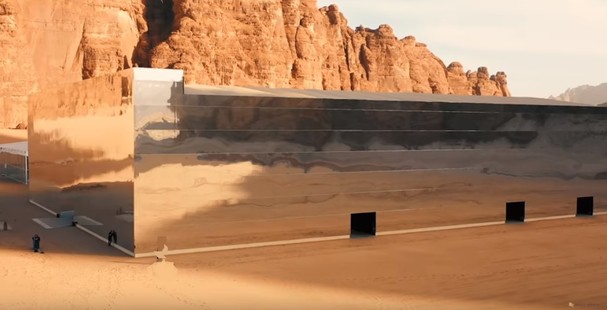 What is the Tantora Winter Festival? Tantora is a three-month-long, (Dec-Feb), 12 weekends, yearly festival held in the rocky, desert town of Al Ula in Tabuk, northwest Saudi Arabia. It hosts international music and dance, heritage events, mass drone light shows, and 100 strong hot air balloon rides. It also provides luxury tent hotels, high-end restaurants, and market stalls selling traditional arts, clothing, crafts, and quality foods. 
Visitors can come to Tantora in three ways. They can buy tickets for either individual events, for one-day events or for weekend events.

1.Individual Events 
Tickets for these events include light and drone shows, heritage tours of the ancient Al Ula site and guided tours of the Wadi Al Qura (Valley of Villages), a traditional food and clothing market.
Heritage
Tours
Hegra Tour
UNESCO
Al Ula &
Dadan
Tombs
Jabal
Ikmah
Rock Art
Valley &
Rock Desert
Light Shows
30 Balloon
Glow Show
Drone
Light
Show
Star
Gazing
Balloon
Rides
Tethered
Hot Air
Balloons
Free
Hot Air
Balloons
Traditional
Market
Visits
Visit
Wadi Al Qura
VIP Visit
Wadi Al Qura
Endurance
Horse
Racing
80-100
Horses
Running
Loops
80-160 km
Vets
On Hand
Volcano
Tours
Visit Harrat
Lunayyir 
volcanos
Visit
Jabal
Abiyadh
2,093 m
Visit
Jabal Qidr 
2,022m
Visit Lava
Flows

Vintage
AirCraft
Show
Air Show
Fly Overs
Old
Aircraft
Helicopter
Rides
Visit Al Ula
Visit Hegra
Visit
Red Sea
Visit
Valleys
Winter Park
Meditation
Garden
Cafe /Food
Trucks
Cooking
Events
For details and prices of individual events listed below click this link

for Tantora Winter Festival Bookings Direct. Sometimes, this site is down.
2. One Day Events 
Tickets for these events are sold in three packages, Gold (basic),  Platinum (intermediate), and Diamond (premium).  All 3 include a domestic flight for two people, transport to & from Jeddah airport to Tantora, a tour of the ancient Al Ula site and a Friday evening concert in the Miraya Concert Hall and a Gala dinner. 
In addition, Gold ticket holders are transported in buses, Platinum and Diamond in private cars and Diamond ticket holders have the added benefit of enjoying an additional gastronomic feast.
Day Package
Gold
(Basic)
Platinum
(Intermediate)
Diamond
(Premium)
Domestic
Flight
Jeddah-Tantora
Return
Jeddah-Tantora
Return
Jeddah-Tantora
Return
Transport

Bus Meet-Return
Car Meet-Return
Car Meet-Return
Food
Gala Dinner
Gala Dinner
Gala Dinner
& Feast
Miriya Hall
Friday Concert/
Interactive/Immersive
Exhibits
Friday Concert/
Interactive/Immersive
Exhibits
Friday Concert/
Interactive/Immersive
Exhibits
Heritage
Tours
Al Ula/Hegra/
Dedan
Al Ula/Hegra/
Dedan
Al Ula/Hegra/
Dedan
Price
(2 persons)
10,500 SR
$ 2,800

15,700 SR
$4,200


19,500 SR
€5,200


For more details about the One Day events listed below click through the following link

for Tantora Winter Festival Bookings Direct.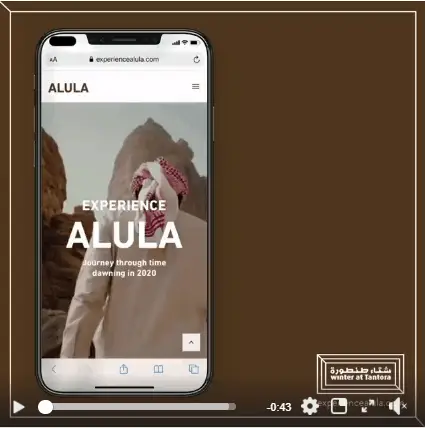 3. Weekend Events
Tickets for weekend events are also sold in three packages, Gold (basic), Platinum (intermediate), and Diamond (premium). All three include a return domestic flight for two people to Jeddah/Riyadh airports, return transport to Tantora, full board hotel accommodation, a tour of the ancient site of Al Ula and a Friday evening concert in the Miraya Concert Hall with Gala dinner. 
In addition, Gold ticket holders are transported in buses and lodge full board for two nights in the Sahari tent hotel. Platinum visitors get private cars and accommodation in the Shadan resort that includes a swimming pool. Diamond ticket holders have the added benefit of a business class flight, 5-star hotel board in the Ashar 1-2 bed villa resort, butler service, a gastronomic feast, and fun, desert adventures. 
Weekend
Packages
Gold
(Basic)
Platinum
(Intermediate)
Diamond
(Premium)
Domestic
Flight
Jeddah/Riyadh
Economy Return
Jeddah/Riyadh
Economy Return
Jeddah/Riyadh
Business Return
Transport
Bus Meet
Car Meet
Car Meet
Hotel
Sahari (Resort)
Shadan (Resort)
Ashar (Villas)
5 * & Butler
Food
Gala Dinner
Gala Dinner
Gala Dinner
& Feast
Miriya Hall
Friday Concert/
Interactive/Immersive Exhibits
Friday Concert/
Interactive/Immersive Exhibits
Friday Concert/
Interactive/Immersive Exhibits &
1st Class Seats
Heritage
Tours
Al Ula/Hegra/
Dedan
Al Ula/Hegra/
Dedan
Al Ula/Hegra/
Dedan &
Desert
Adventure
Price from
(2 persons)
12,300 SR
$ 3,300

19,000 SR
$ 5,100

66,700 SR
$ 17,700

Click here

to get further details of the weekend events for Tantora Winter Festival Bookings Direct.
Things You Can Do in Tantora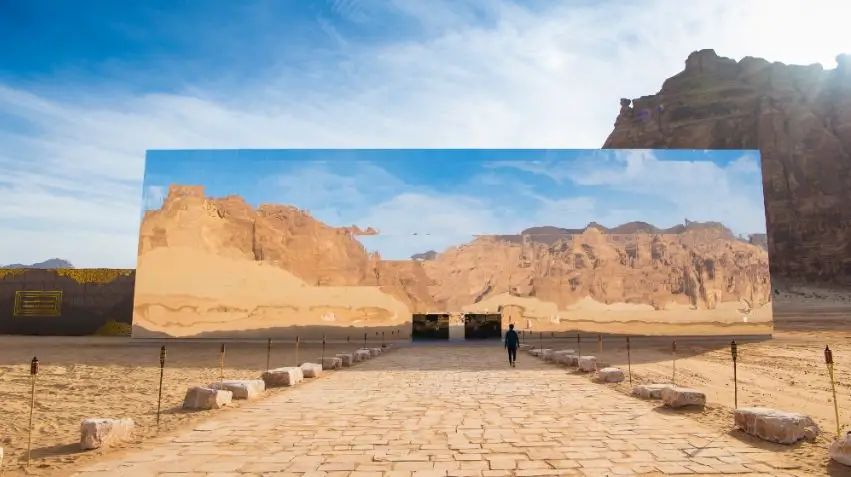 1. Miraya Concert Hall
The Miraya or the mirror is a large rectangular building with two sides of the walls that are completely encased in paneled mirrors. When viewed at a distance from the outside, the mirrored walls reflect back the spectacular, sandy desert and stunning rocky landscape. 
It gives the effect that the building has disappeared and has become a giant artist's canvas with a huge depiction of the impressive landscape.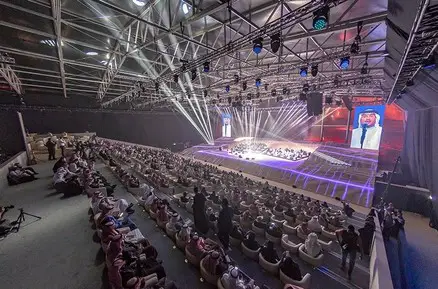 The concert hall itself has white, comfortable seating for 500 spectators, is equipped with state-of-the-art sound, light, and digital effects equipment. There is also an immersive theater, interactive exhibitions, and kinetic artwork installations. 
The Miraya Concert Hall Events 
Events on offer in Miraya are music, dance, and theatrical plays. They include international stars singing opera, easy listening, and popular Arab tunes. Each year's event has a theme that evokes the history, heritage, people and culture of the Al Ula region.
For example, in 2020, the theme was 'A Timeless Celebration in a Timeless Place.'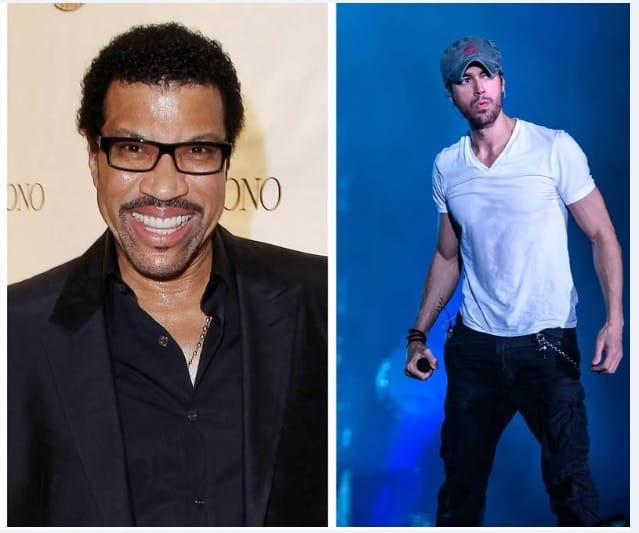 Some popular names have included:
Andrea Bocelli, Italian countertenor
Jose Carreras, Italian Tenor
Majida El Roumi, Lebanese Soprano
Lang Lang, Chinese Pianist
Cool and the Gang, Pop Band
Sister Sledge, Female Trio
Lionel Richie, American pop singer
Gipsy Kings, French Group
Nicolas Reyes, Singer
Tonino Baliard, Singer
Nile Rodgers
CHIC
Yanni, Greek composer
Omar Khairat, Egyptian composer
Craig David, British Singer
Il Divo, Vocal Group
Jamiroquai, British Band
Enrique Iglesias, Spanish romantic singer.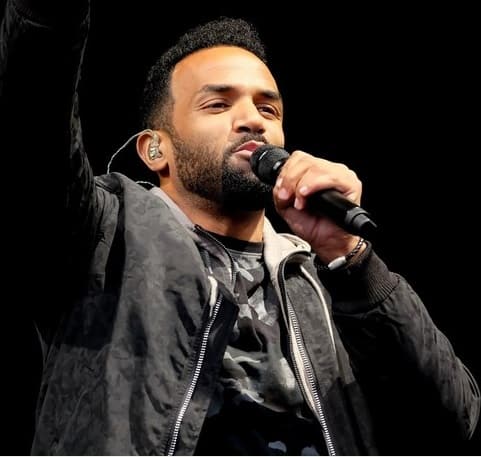 Such performers attract up to 50,000 visitors from inside Saudi Arabia and abroad. All events are very popular and sell out quickly within days of tickets coming on sale. 
2. Tantora Winter Festival Shows
Glow Show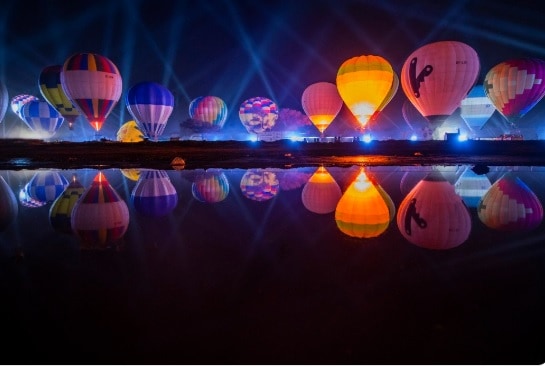 The Glow Show is an outdoor musical show in which 10 flying balloons light up in the night sky accompanied to songs and music. Spectators watch the event from the ground while enjoying food, drinks in a beautiful environment. 
Drone Light Show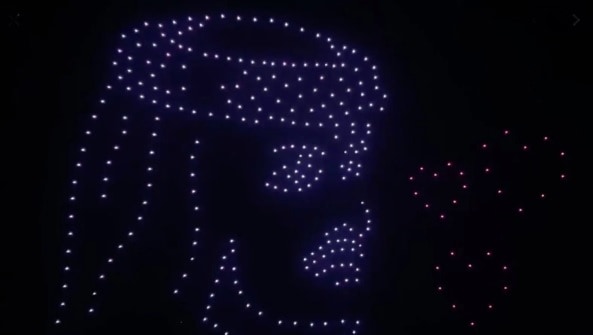 The Drone Light Show is called Franchise Freedom. It is an illuminated night-time ariel display consisting of tens of drones. The drones are programmed to fly in the sky in a way that imitates the swooping and acrobatic flight of a flock of starling birds.
Each of the drones has a light source that illuminates, the intensity of which varies according to its position to other drones in the night sky.
Holographic Shows
Holographic stage shows bring performers from the dead. At Miraya, recorded performances of singers and entertainers both dead and alive are projected onto the stage. In 2018, a holograph performance given by the late classical Egyptian singer Um Khulthum was shown to an audience of 500 spectators.
Called Virtually Spectacular, digitized software revives past concerts of deceased entertainers who appear on the stage as if they were alive and well. The projected images move around in a type of 3D space accompanied by live musical backing.
The holographic singing is closely synchronized to the original music score and the music bolsters the sounds so as to create a spectacularly, realistic live show.  
Vintage Aircraft Fly By Air Shows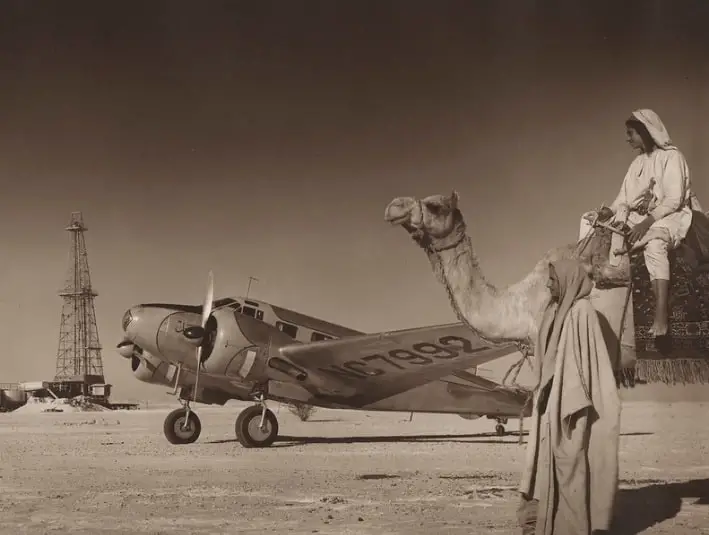 Weather permitting, low levels displays of vintage aircraft are performed by experienced pilots during the winter Tantora season with non-aerobatic flying shows for visitors viewing from the ground.  
Endurance Horse Race Shows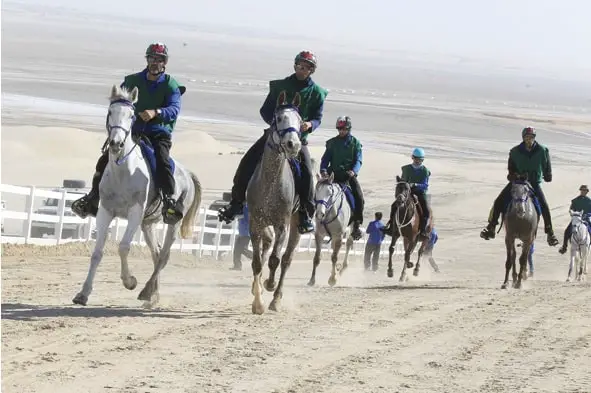 In the rugged, sandy rocky terrain, the Saudi Equestrian Federation and the Royal Commission for Al-Ula under the auspices of the Saudi King, compete in horse endurance races. They run the horses across the vast desert areas at distances of between 80- 160 km. 
There are 80-100 riders. The long distances are broken up into shorter phases and loops at which point the horses are checked by vets. Any horse can compete in these races, but the best runner is the Arabian horse prized for its stamina and ability to withstand endurance running. 
The first horse that crosses the line wins and extra prizes also are given to best-conditioned horses that complete the course in the fastest 10 for distances of 80 km. 
3. Balloon Rides
Sunrise Flights
On two days during the Tantora festival about 60 – 80 hot air balloons participate in offering balloon flights across the Al Ula valley. Visitors fly for more than 1 km and witness Hegra, the UNESCO World Heritage Site and the amazing desert landscape from the air.
Flights are conducted in the early morning and breakfast is provided together with return transport to Tantora base since hot air balloons depart and land at different points.  
Sunset Tethered Rides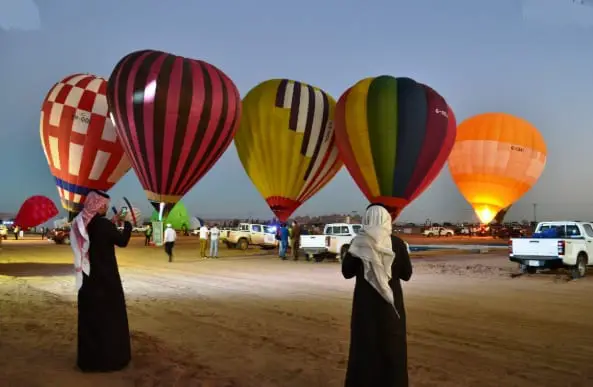 In the early evenings, 60-80 hot air balloons secured in place by cables rise 30m into the air offering visitors spectacular views for Hegra /Mada'in Saleh and the surrounding area. The vertical rides are great for families, but only for children over 8 years of age.   
4. Heritage Tours
Hegra or Mada'in Saleh Archeological Tours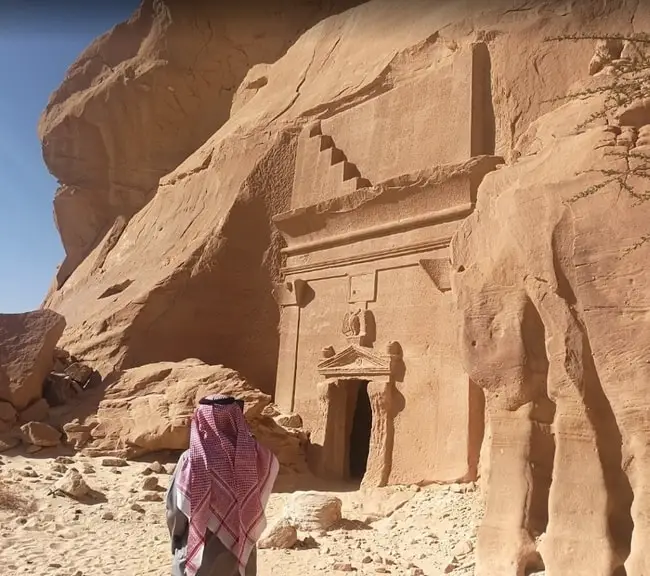 The entire region around Tantora has a number of amazing historical sites and many antiquities such as petroglyph (wall paintings), inscriptions, (ancient graffiti)  ancient tombs, forts, palaces together with more modern artifacts from the Syrian-Egyptian Islamic pilgrimage routes and the remains of the Hejaz Railway line.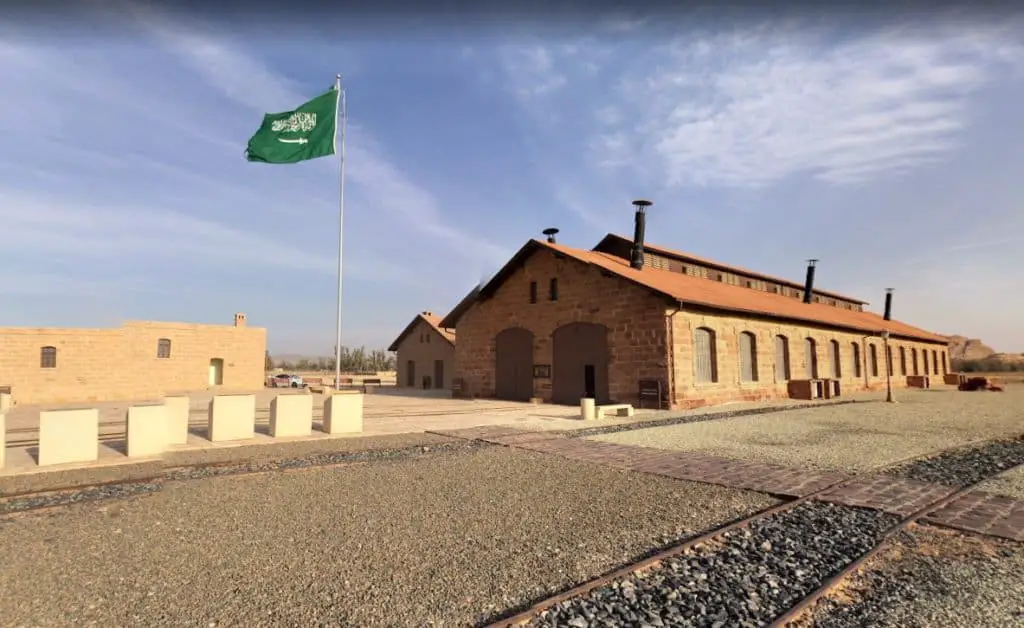 Winter Tantora offers special tours to Hegra or Mada'in Saleh as it is called today. It is an ancient site which is thousands of years old. Visitors are transported to the site and given guided tours around the awesome rock-cut tombs and Petra-styled walled entrances. Drinking water is provided.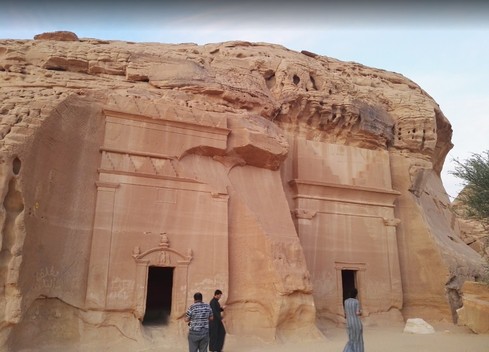 On the tour, visitors can see this huge archaeological monument of Hegra / Mada'in Saleh regarded as the 'capital' of all Saudi Arabia's amazing 4,000 archaeological monuments.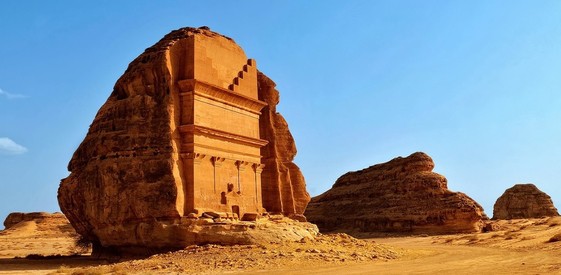 The site consists of many rock-cut tombs, decorative facades, ancient drawings, and inscriptions. The site is still well preserved and offers clear depictions of the Nabataean civilization.
There are four areas to visit that are full of examples of ornamental facades (walls and decorative entrances). Mada'in Saleh is almost an exact copy of the same monuments found in Petra, Jordan. The engravings on the facades tell us about the status and lives of the people buried at the site long ago.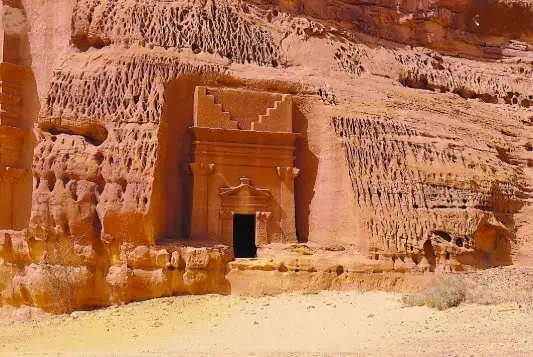 The motif decorative styles on the tomb entrances show influences from the artistic styles of ancient Assyria, Phoenicia, and Hellenistic Alexandria (Egypt).   
The relics to be found are Bronze Age burial mounds, 131 Nabataean rock-cut tombs, wall inscriptions, (ancient graffiti), cave drawings of humans and animals, and over 2,000 non-monumental burial sites spread out over the 13.4-kilometer wide site.       
Dedan Tombs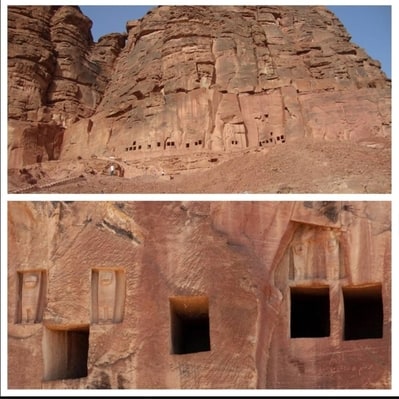 Tantora also offers tours of the ancient Dedan Tombs and the unearthed city ruins. At the site, visitors can also see the ancient Dedan temple, an old courtyard, city walls, stone terraces, a large basin for ritual ablutions as well as many objects used in every Dedan life. 
The awesome 'necropolis'  tombs can be seen high up on the rock face of Jabel Dedan. They are very curious, square-shaped cut-outs, about 2m deep that have been hollowed out in the rock face. 
They date back to the 5th century BC. Also, old bones, wood, and clothing have been found in the tombs.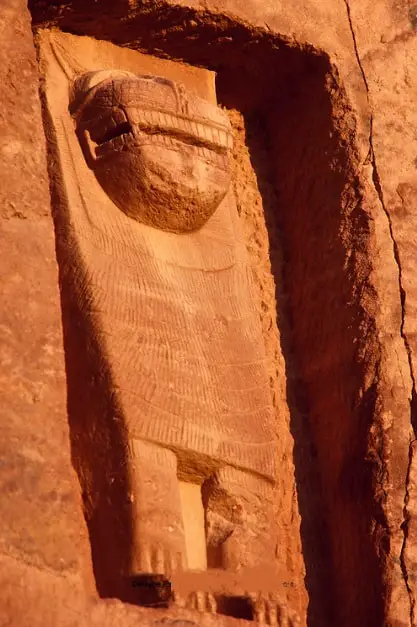 About 1km away from here, the two Lion Tombs lie 50 meters high above the valley floor and depict specially engraved lions above the tomb entrances.
Long ago, this is where the remains of Mi'an governors or city officials lay.  The sculpted decorative lions are a great example of  Mesopotamian wall art and a permanent reminder of the lost oasis civilization.  
Visitors can also see Bronze Age carvings and other later inscriptions that tell the history of the site people, depicting Dedan/Mi'an marriages, trade, kings, and wars.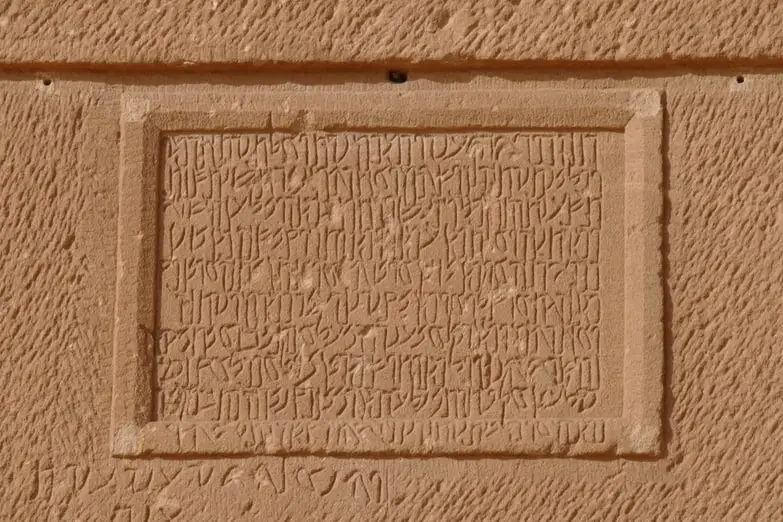 The most visited Dedan wall inscriptions in the site in Ekma contain an abundance (196) of Liyhan texts. Ekma can be found 3km northwest of Al Ula  
Background to Dedan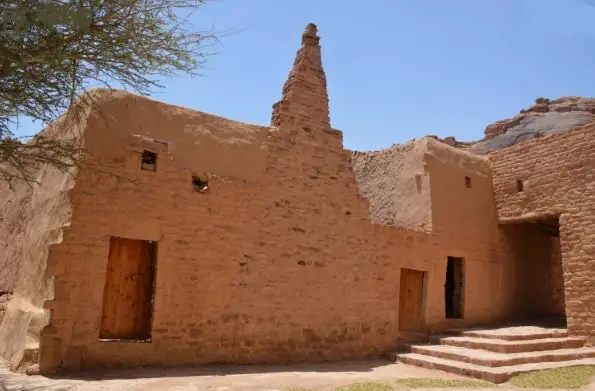 Dedan, the ancient oasis city and human settlement predates Mada'in Saleh by 500 years. It was the capital city of the old kingdom in Arabia. The site sits in the modern town of Khuraybah opposite the stunning sandstone cliffs of Thumayd mountain, today called Jebel Dedan.  
Dedan was active during 1,000BC. It prospered through intense caravan trade and because of its amazing source of underground water. Dedan sat strategically on the ancient trade road between Yemen in the south and Persia to the NorthEast and was known as the frankincense route.
Dedan's early wealth came out of taxes and paid rights of way charges imposed on frankincense trade caravans traveling from and to Yemen, the Levant, and Persia. In return, safe passage and protection of goods were given.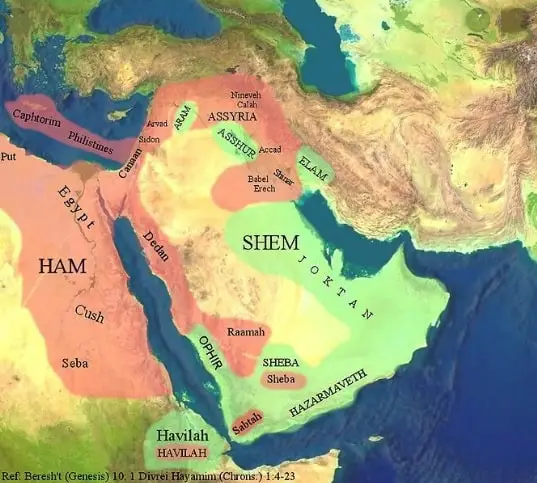 In later times, in 4-5 BCE, the Lihyan tribes assumed control of the region. They were farmers and grew prosperous thanks to a plentiful supply of water, fertile soil, and efficient farming practices. They grew date palms, tamarisk, and fruits of the nutritious prickly pear that is still produced today in abundance.    
 5. Volcano Tours
Winter Tantora offers special day bus and car excursions to Harrat Lunayyir a sleeping volcano and to the amazing lava fields in the Harrat (black volcanic rocks) Khyber region.
The tallest volcano is Jabal Abiyadh, (White Mountain in English)  at 2,093 m (6,867 ft). The sister volcano is called Jabal Baydah (White sister mountain) and stands at 1,913m (6,276 ft).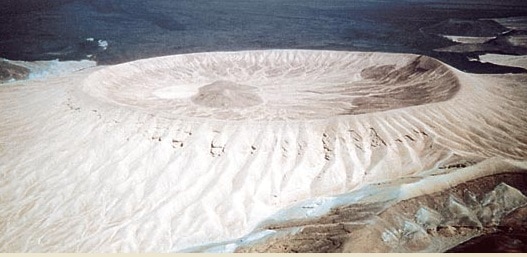 Another is called Jabal Qidr (Qidr Mountain) is 2,022m (6,633 ft) and it lies 2 km away. Here the moon-like landscape shows amazingly old and more recent lava flows. These are spread over an area of 14,000m2 between the city of Hail and the north side of Madinah city.  
The flows are a long line of volcanic vents stretching 100 km north-south with scoria cones, lava domes, maars, and basalt lava flows. Visitors are dazzled by the mind-boggling lava flow patterns in the mixture of red, white and ochre-colored lava between huge craters. 
Walkers can follow the path to the area where two lava flows merge, the creamy-white lava of Jabal Baydah and the deep dark lava color of the ancient flows of Jabal Qidr.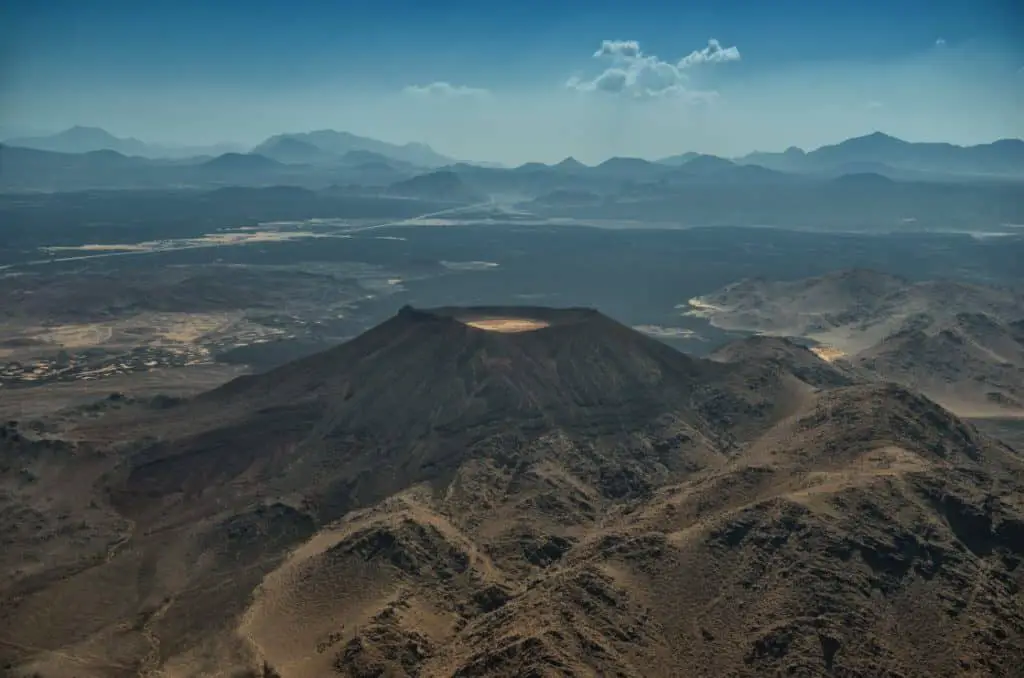 Tourists love to take selfies as they stand at the border where the two hot flows met standing astride the two lava types that cooled and solidified long ago. The volcano area is remote and not easily accessible, but once you get there, it makes for a great day out. 
Helicopter Ride & Tour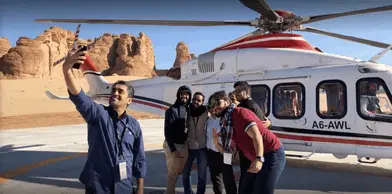 Visitors can also discover Al Ula from the air in a helicopter tour and enjoy the awesome rocky, desert landscape while listening to a guide sharing information about the ancient sites and the region. You can see Mada'in Saleh, Dedan, and the tomb areas from above.  
The helicopter ride also includes a return trip to the Red Sea and a fly over the rockscape areas never before explored. The tour includes transport to the meeting point and drinks at the landing site. 
6. Traditional Market (Wadi Al Qura)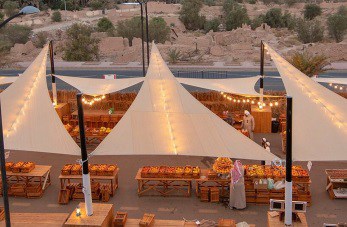 Wadi Al Qura means The Qura Valley and is the old name for modern Wadi Al Ula (Al Ula Valley) and it is mentioned historically in a number of old Islamic textual sources. 
The open-air market is newly built, but modeled on a traditional bazaar-type stalled environment. Here visitors can buy food, delicacies, and local handmade products. The market mainly sells food, clothing, and novelty items. 
Reception & Tour: At Tantora, guided tours are on offer that includes a VIP market visitor center where shoppers can rest and take refreshments. 
7. Winter Park 
The Tantora Winter Park is a large enclosed circular area containing gardens, plants, and open-plan seating areas. At night, its pathways light up and it is a meeting place for visitors to enjoy the evening and gaze at the amazing night sky.
Cafe and Food Trucks: At intervals, branded food and cafe trucks called Taste of Al Ula are set up to sell food and drinks called La Cantine du Faubourg, Annabel's, and Sass Cafe.
Cooking Under The Stars: These are cooking events when attendees and local residents can see expert chefs prepare and can sample gastronomical food delights out in the open air.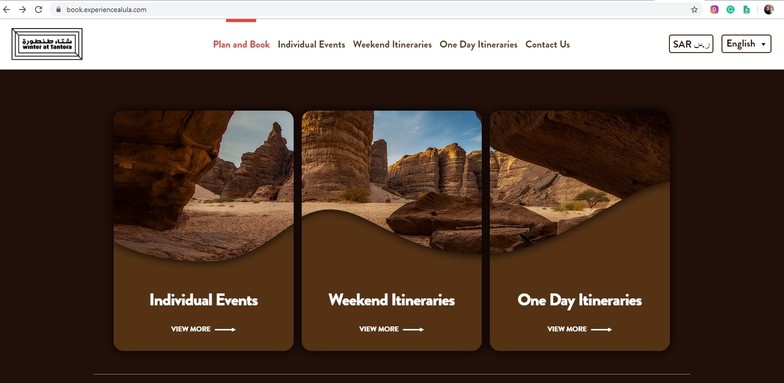 8.Accommodation: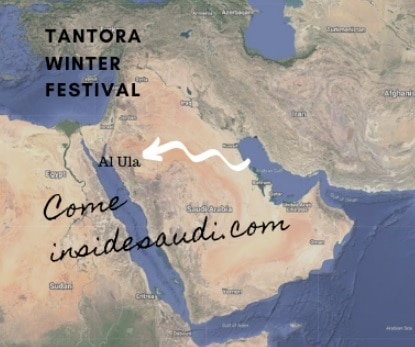 Related Questions: 
How Do I Get a Travel Visa For The Tantora Winter Festival? There are about 50 countries whose citizens can get a multi-entry Saudi eVisa lasting 90 days and valid for 1 year. eVisas are issued online in 24 hours. The eVisa is included in the price of your Tantora event package. To check your eligibility click the following link.  
What Should I Know About Before I travel to the Tantora Winter Festival? You cannot gain entrance to events by just turning up at the door. Event tickets MUST be bought in advance. Free Wifi is available at hotels and various hotspot locations. Bring warm clothing and light walking shoes. Events depend on the weather and for any cancellations, tickets will be refunded. The average winter temperature is 10-25 C, (45-70 F). 
How Do I Get to The Tantora Winter Festival? You can drive or arrive by plane. By car, it is 3-4 hours from Madinah Munawara. By plane, there are flights to Al Ula every Thursday and Friday from Jeddah and Riyadh. Flights return on Friday and Saturday. Flights are included in the price of Gold, Platinum, and Diamond package tickets. You will be met by bus or private car at the airport, except for individual ticket events.