As I searched online, I found it very tricky to get in-depth information about The Red Sea Development Company's (TRSDC) new eco-project in Tabuk, on Saudi Arabia's North West coast. The company's glossy corporate website outlines the project very well with lovely videos and photos.
Watch John Pagano CEO giving a quick overview of TRSDC plans.

However, the essential in-depth information is not easy to access. So, I set about doing my own research. What I found pleased me very much and decided to present it all here.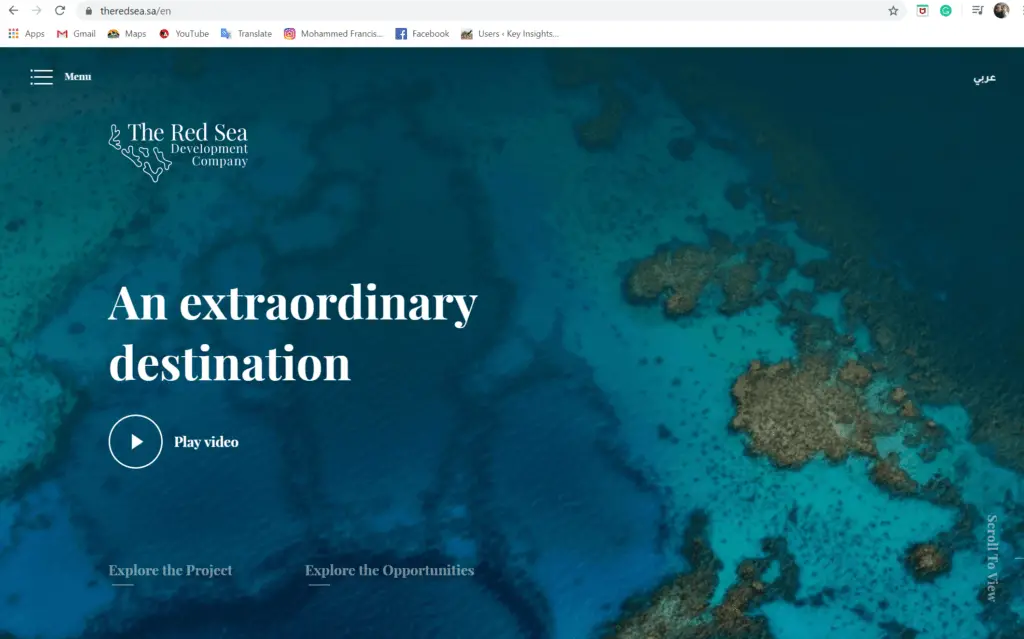 So What Exactly is the Red Sea Project All About?  
It is a series of premium, eco-friendly tourist destinations now under construction. It will comprise a chain of luxury villa developments along 22 Red Sea islands, beachfront resorts, a yacht marina, two inland retreats, 5-star hotels (48) with 8,000 rooms, a new airport, 75km of new roads, bridges, utilities and infrastructure with phase one set to be completed by 2022 and the final phase by 2030. Each year, it will host 300,000 Saudi, Gulf, and international visitors. 
The Red Sea Project is still very new and construction is now underway. Most people today will not know much about it. In the future, however, it will be known for its exclusivity, its breathtaking beauty and as an outstanding model of development in sustainable eco-tourism.
The Red Sea-Facts and Stats
Features
Facts and Stats
Client & Designers
Red Sea Development Company (TRSDC)
WATG 75
Buri Happold
Location
Between Umluj & Al Wajh
Tabuk Province
North West Saudi Arabia
550km North of Jeddah
Project Area
28,000 km2 (See Map)
200km of coastline
Cost
SR 10 Billion +
SR 2.7 Billion Now Allocated (2020)
Approx Target
Visitors

Saudi/Gulf 50%
International 50%
Visitor Numbers
300,000 -1,000,000 annually
Island Developments
22 luxury villa complexes
(35% of Islands)
9 Special Conservation Zones
Resorts & # Beds
1. Shurayrah Island 2,500
2. Sheybarah Island 60
3. Ummahat Al-Shaykh 172
Inland Retreats & # Beds
1. Desert Rock 75
2. Southern Dunes 80
3. Wadi Village TBA
4. Volcano Village TBA
New Airport
70km North of Umluj
100 km South of Al Wajh
Hotels
48 World Class 5-Star
No of Rooms
8,000
Main Touristic Attractions
1. Mono Island Luxury Villas/Apartments
2. Beach Front Resorts
3. Yacht and Boat Marina
4. Luxury Retail Stores/Restaurants
5. Lifestyle Facilities and Entertainments
6. Tailored Cultural and Recreational Activities

Island Attractions
1. White, soft sandy beaches
2. Clear, Shallow, Blue Warm Waters
3. World's Fourth-Largest Barrier Reef
4. Yachting & Boating
5. Swimming, Bathing, and Scuba Diving
6. Turtles, Dugongs, Fish and Coral

Natural Attractions
1. Pristine Islands & Palm Trees
2. Marine Life and Coral
3. Mango Groves
4. Volcanoes and Caves
5. Ancient Archaeological Sites
4. Ancient Petroglyphs and Treasures
5. Mountains, Canyons & Valleys
6. Gorges and Springs

Eco Touristic Value
1. 100% Solar & Wind Power (Off-Grid)
2. 100% Carbon Neutral
3. Zero Waste To Landfill
4. Ban On Single-Use Plastic
(Bags and Bottles, etc)
5. Min Light/Noise Pollution

Sustainability Value
1. Protect & Increase Sea Wildlife
2. 30% More Mangrove/Sea Grass Forests
3. Planting 15 Million Trees/Shrubs
4. Model of Global Eco Sustainability
Financial Value
1. SR 22 Billion Per Year Income
2. 70,000 new Jobs
3. New Town with 35,000 Workers
4. Unprecedented Investment Opportunities
5. Long term Reoccurring Income

Who Is Building The Red Sea Project?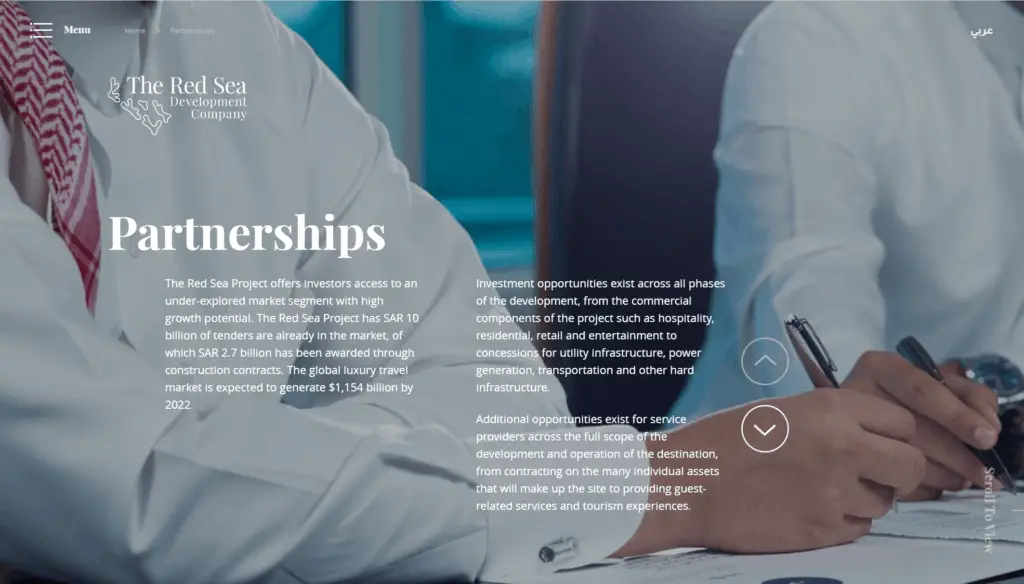 The Main Players
The Red Sea Company
The Red Sea Project is being run and managed by the Red Sea Development Company (TRSDC) and associated companies.
It is a 100 percent closed joint-stock company and is funded and wholly owned by the Public Investment Fund (PIF), the Saudi government's sovereign wealth fund. Watch this quick (30 secs) explanatory video about the PIF

. 
Click here to read The Red Sea Company's online glossy corporate overview.

WATG 75 Designs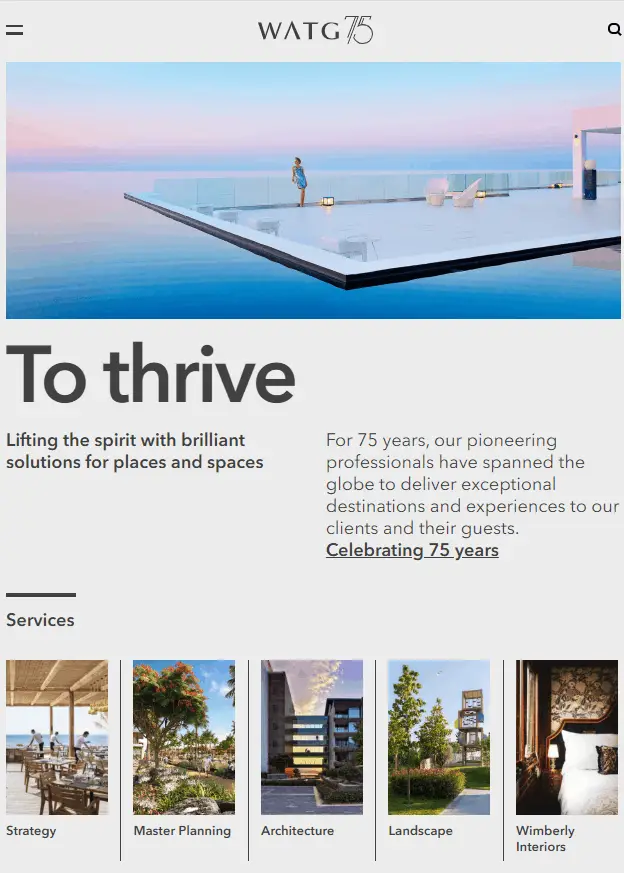 WATG 75 designers are world leaders in hospitality, leisure and resort destinations. Their work is innovative and uplifting.
Based out of Honolulu and 10 other international offices, the company specializes in Design Strategy, Master Planning, Architecture, Landscape, and Luxury Interiors.
Their intent is to design with the needs of the people and culture in mind. Their website tells us that:
We are consistently inspired by and celebrate the people, cultures and environments in which we work.

WATG 75
Click here to read WATG 75's easy and very user-friendly corporate web portal

.
Buri Happold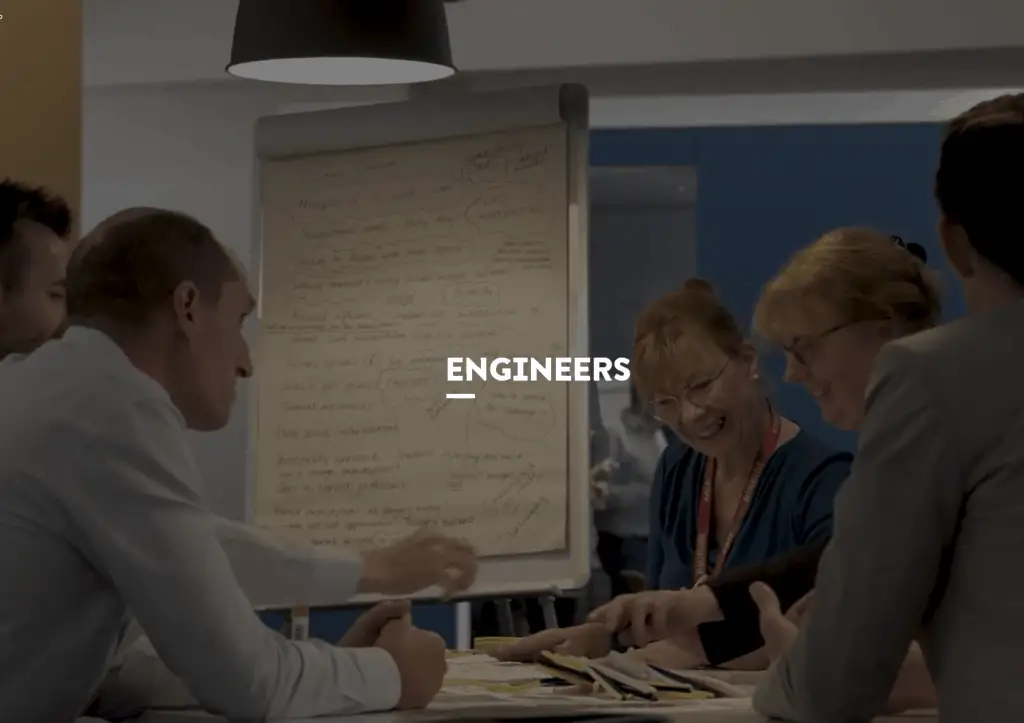 Buri Happold is a huge UK engineering service company that provides innovative solutions for the design, construction, and management of buildings, infrastructure and especially the environment.
Based in the city of Bath, UK and 27 additional offices across the world, the company specializes in the design and construction of massive public buildings such as Malls, stadiums, museums, cultural centers, sports arenas, exposition and performing arts centers.
This company is working alongside WATG 75 to help realize the construction packages agreed on in the RSDC's Master Plan to include the initial phase one development of 14 luxury and hyper luxury hotels on 5 islands, 2 inland resorts, a new airport, a marina, leisure, lifestyle facilities, and important infrastructure.
Click here to read a very well laid out online corporate brochure for a great overview of Buri Happold's activities and wonderful achievements including some details about its involvement in the Red Sea Project.
The Supporting Players
KAUST
Scientists and researchers at The King Abdullah University of Science and Technology (KAUST) in Riyadh have worked with TRSDC officials to create ground-breaking computer applications to help conserve, develop and enhance the wildlife and sea forestry in the 1,330 km2 area of the pristine Umluj-Al Wajah lagoon.
Their innovation is the Marine Planning Process which factors in the various uses of the marine environment related to energy needs, recreation, conservation, transportation, shipping, and aquaculture.
The KAUST software creates a detailed understanding of the lagoon marine environment showing how the development will impact it and how to best thereafter to manage conservation efforts so as to protect and enhance existing sea life and flora and fauna.
The planning process data was integrated to inform TRSDC's design plans in the development of sustainable luxury tourism while at the same time ensuring the health, conservation, and longevity of marine and coastal habitats.
Archirodon
Archirodon is a major international marine contractor company for the construction of ports, harbors, jetties, terminals, offshore rigs together with power, desalination and oil, and gas facilities.
It is a Greek-owned company with many operations in Saudi Arabia and the Middle East.
They will build crossing point structures to reach the island of Shurayah (the main hub island) to include two coastal jetties and four more island jetties to be completed by November 2020.
See the video of the company installing the first quay block.

Nice!
The crossing will comprise two causeways joined together by a linked span. The short route to Shurayah will be avoided since it has corals and precious marine ecosystems. Instead, a longer route is planned to take advantage of existing land masses that will help preserve marine life and ensure natural sea flows.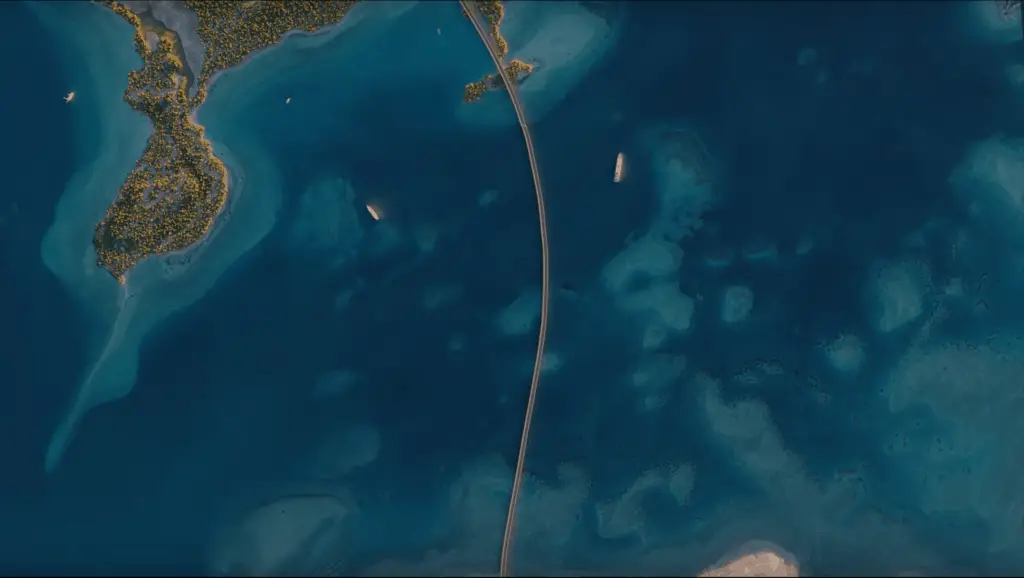 The farthest lagoon island jetty will be anchored in place on a floating platform to two pylons or 'dolphins' for the protection of coral reefs. Also, rock and modular building materials are to be prefabricated and erected on site.
The island will be only accessible by boat until June 2020 after which the causeway bridge structure crossing will be in operation. Click here to see Archirodon.

Many other local companies are also involved in with Archirodon:
Providing labor
Suppling ready mix concrete
Fuel
Steel box girders
Cross bracing frames
Support Services
Nesma Trading KSA & Professional Landscaping Company (UAE)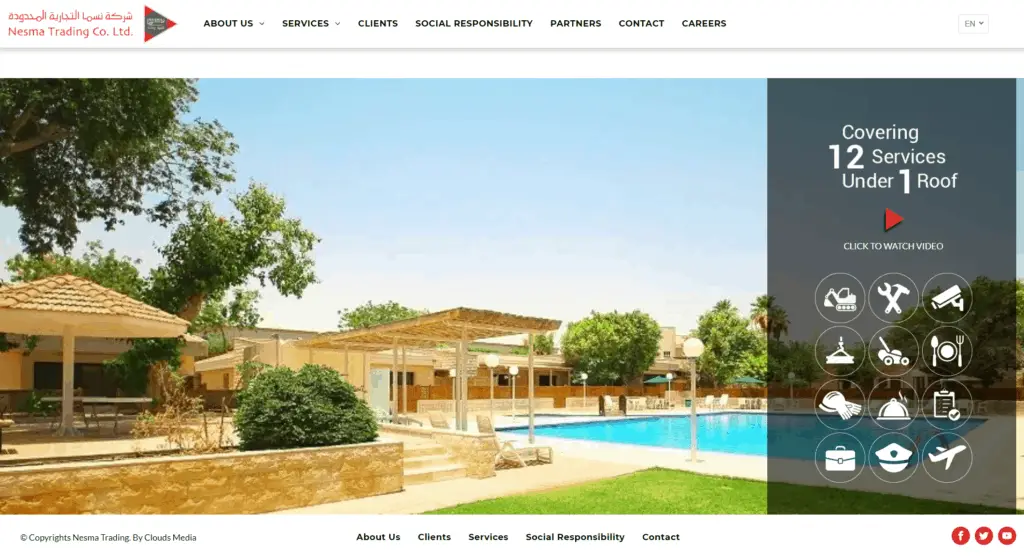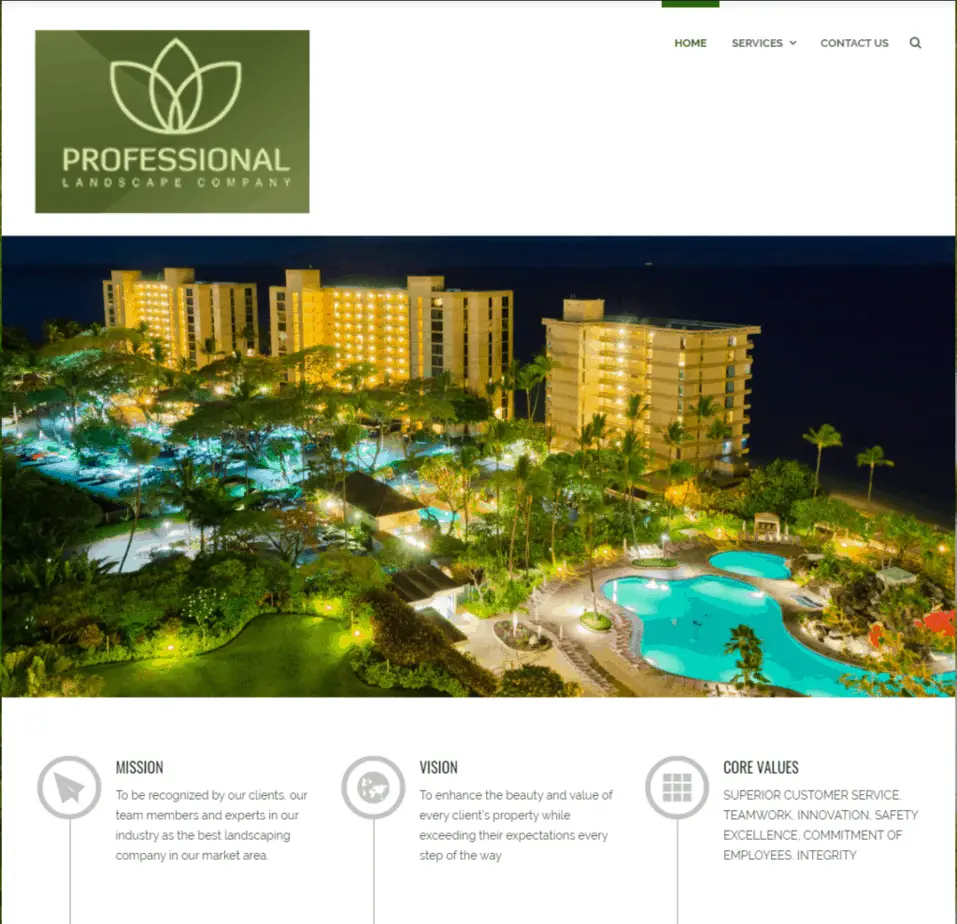 A joint venture between these two companies Nesma Trading

and Professional Landscaping Company (UAE)

has designed and built an onsite landscape nursery spanning 1 million m2.
The nursery, the largest of its kind in the kingdom, will propagate and grow up to 15 million plants underground coverage, (including tuff grass) plants, bushes, trees, and palm trees.
Both native species tolerant of coastal and inland climates and desert varieties will be integrated with local the flora and fauna.
Water will be provided form reverse osmosis and carefully calculated irrigation control methods are to be rolled out.
ARCCO-Speedhouse (UAE) & Al Majal Al Arabi Group (KSA)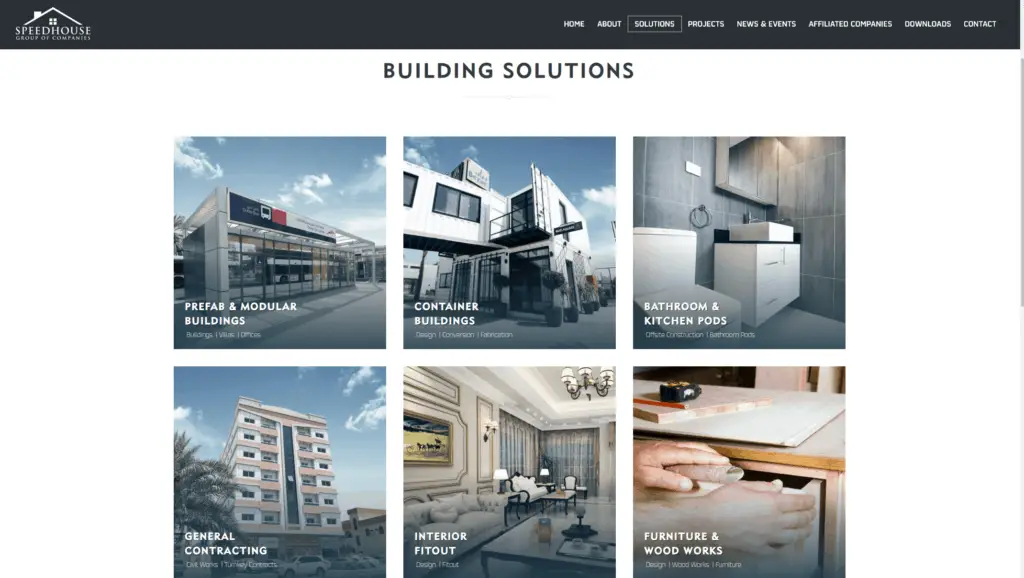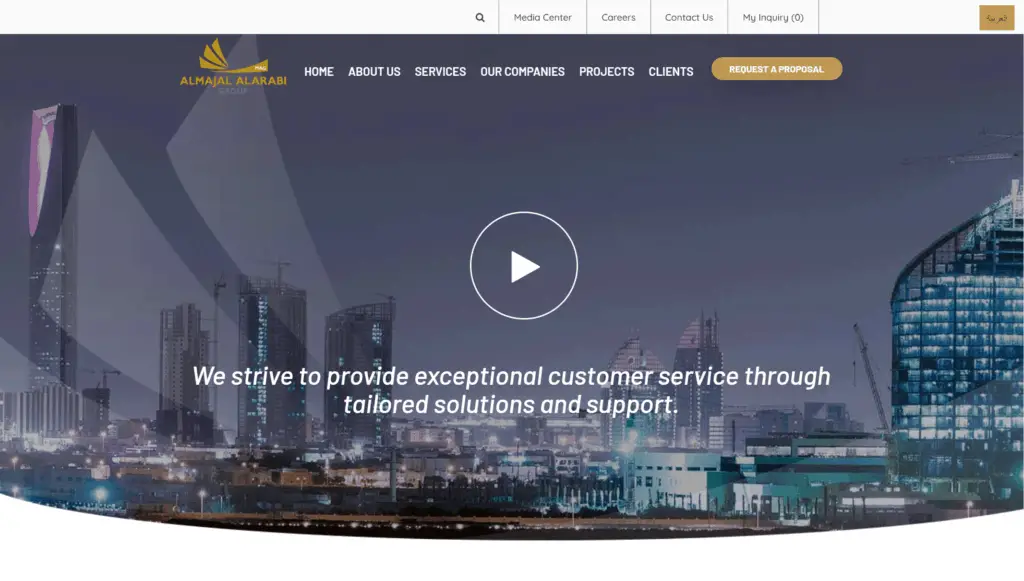 ARRCO-Speedhouse (UAE)

and Al Majal Al Arabi Group (KSA)

in a joint venture have been contracted to build a residential village for Red Sea Project workers.
Each will construct 5,000 units for the 10,000 construction workers who are working at the site.
The units will be of a high standard and made form prefabricated modular units for speed and positive conservation.
Saudi Amana Contracting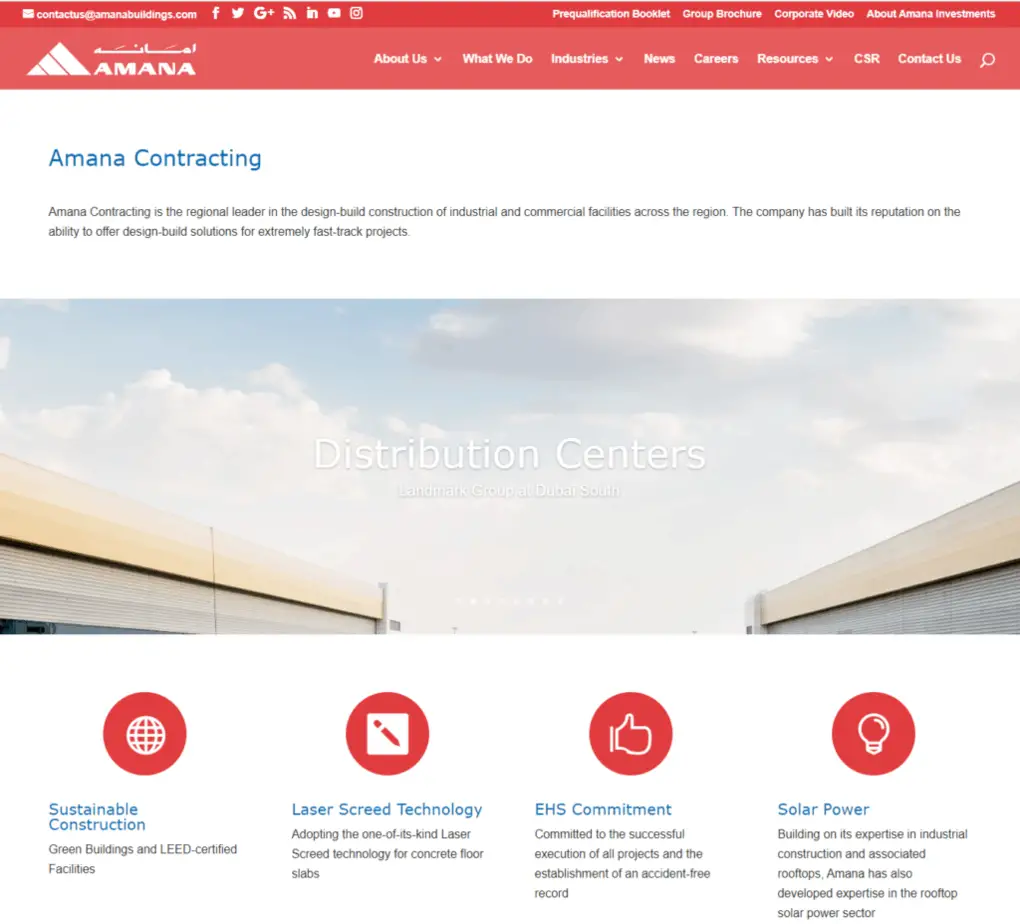 Saudi Amana Contracting

will build a 150 room hotel as accommodation for Red Sea project management workers and third party visitors during the phase one construction period.
It will overlook the sea within the Coastal Village. Later, the building will be repurposed.
HUTA Hegerfield & Saudconsulting Services (Saudconsult)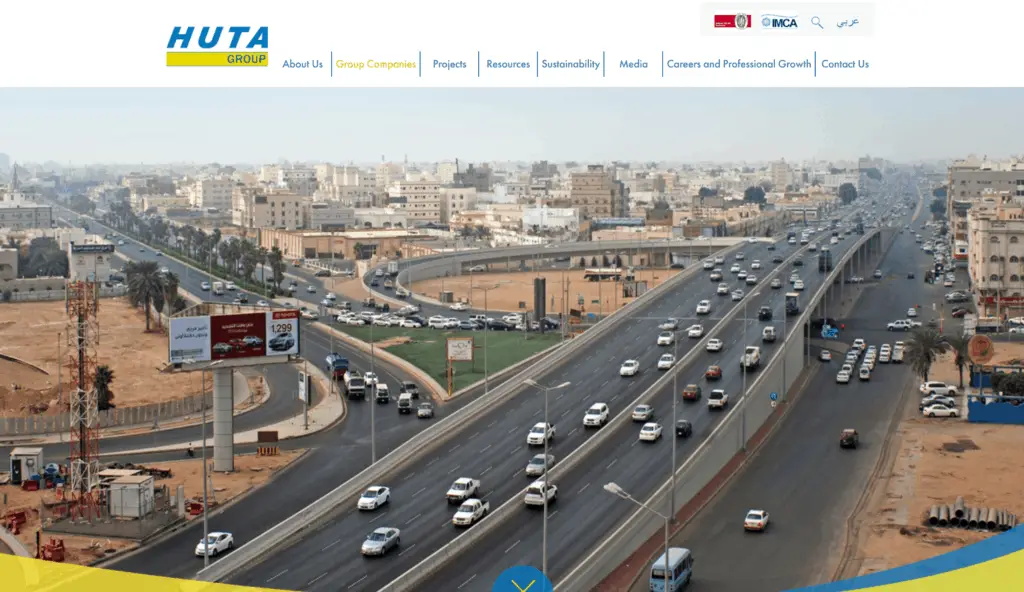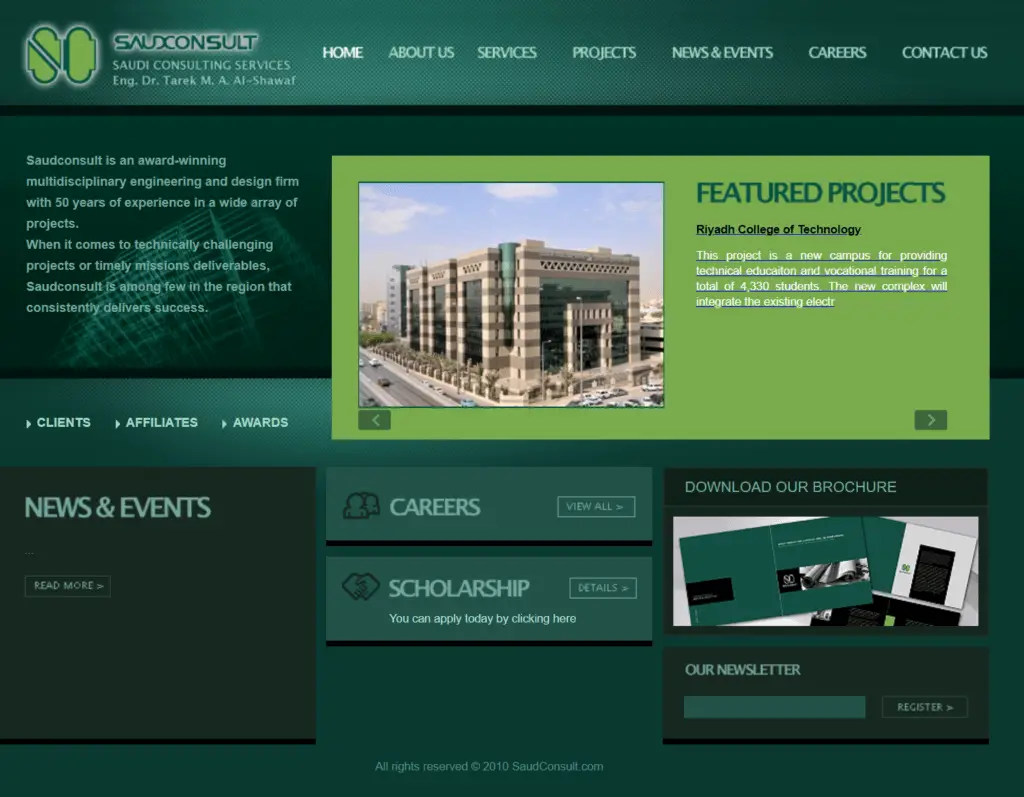 In a joint venture, these two companies are contracted to do major groundwork improvements in 1.5 million m2 of the Coastal Village area.
The first

will raise the ground and improve it. The second

will provide construction supervision, quality control, and consultancy services.
Foster + Partners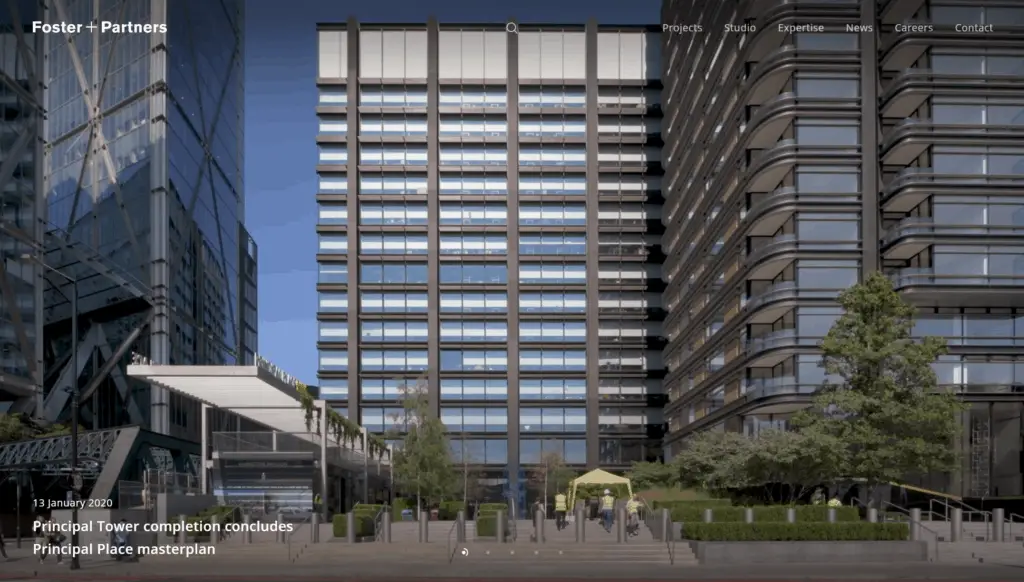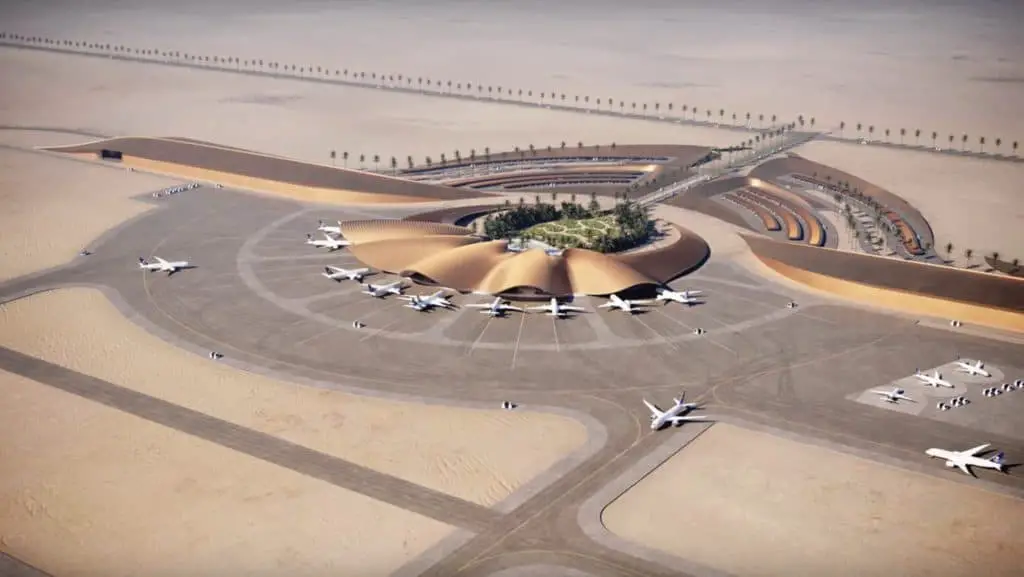 Fosters and Partners (UK)

will design and build the new technologically advanced airport that will receive more than 1 million tourists and visitors each year.
Routes will include both domestic and International and deal with 900 passengers per hour.
The design will be eco-friendly and sustainable and echo the natural beauty of the landscape and environmental vision of TRSDC.
Click To Read the Air Industry Article

To Know More About The Plan For The New TRSDC Airport Plan
EarthCam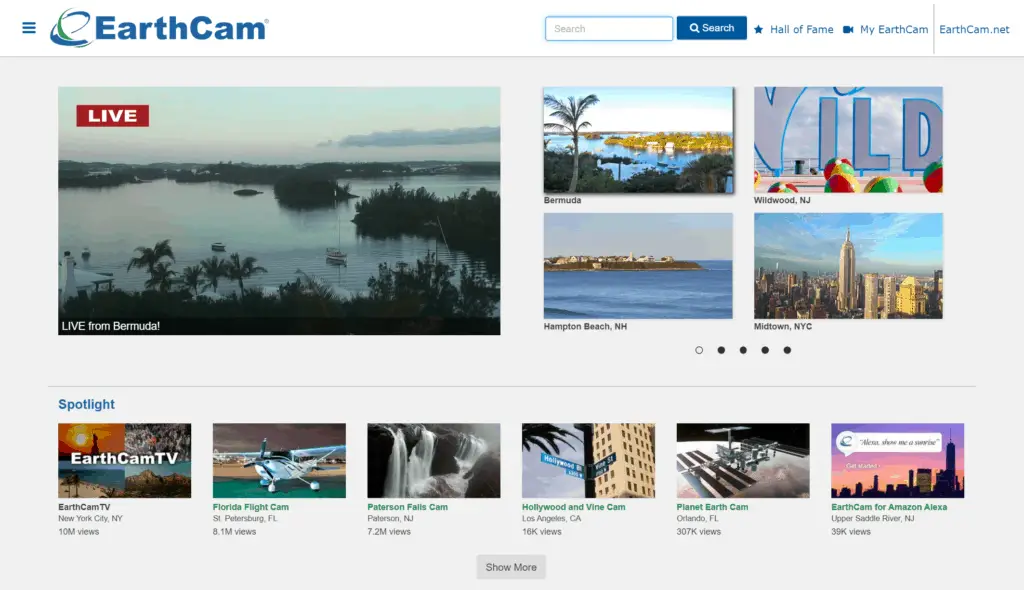 EarthCam (USA) has been contracted to record the progress of the construction using a time-lapsed photography system. It will operate and film in 13 different onsite locations.
Time-lapse videos and photographs will document and tell the story of the development of the Red Sea construction by remotely monitoring and archiving the stages of construction.
The EarthCam technology has the power to put viewers right in the middle of the action even if they reside thousands of miles away. Viewers can use PCs or Smartphones to witness the construction action as it happens.
Click to see more examples of EarthCam in action.
Umluj Municipality, University of Tabuk, and Sakan NGO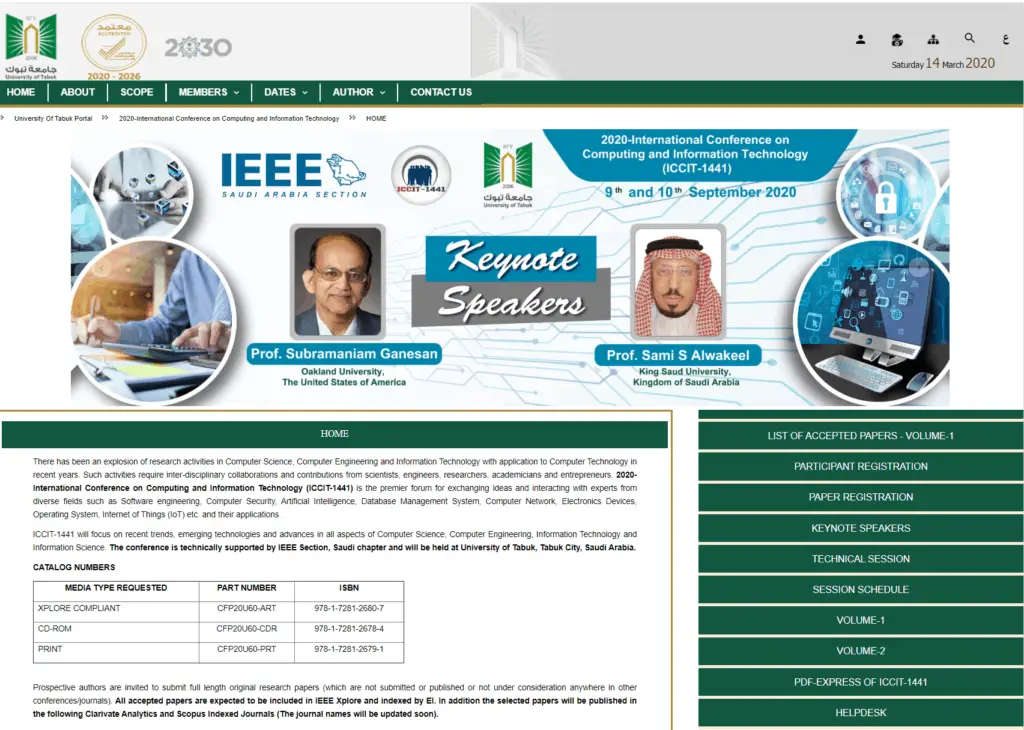 In collaboration with the three local companies (above), TRSDC will provide many training and jobs for local Saudi nationals at the landscaping nursery and other future projects.
Local residents in Umluj and Al Wajh will be equipped with the skills they need to work in various locations at the Red Sea Project.
Training includes basic English language at Umluj campus of Tabuk University

together with a six or nine-week on the job horticultural skills course at the TRSDC plant nursery for workers and supervisors.
Binyah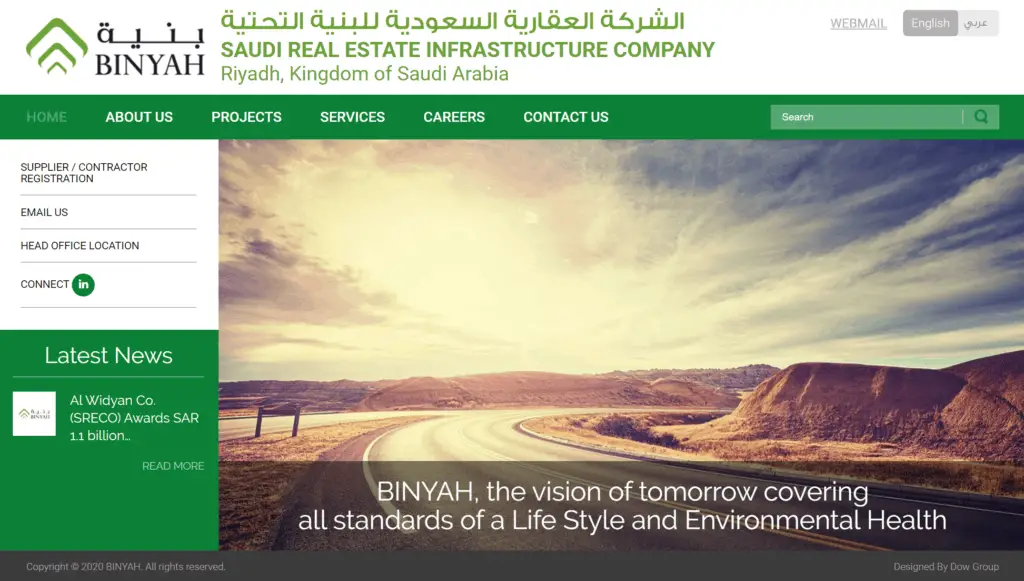 Binyah

was awarded the contract to design and build transport links that include 77km of roads, a 10 km highway, 13 km of airport access road, interconnecting roads within the Red Sea Project destination including an access road to the causeway bridge that connects the main hub island of Shurayah.
Al Falah Ready Mix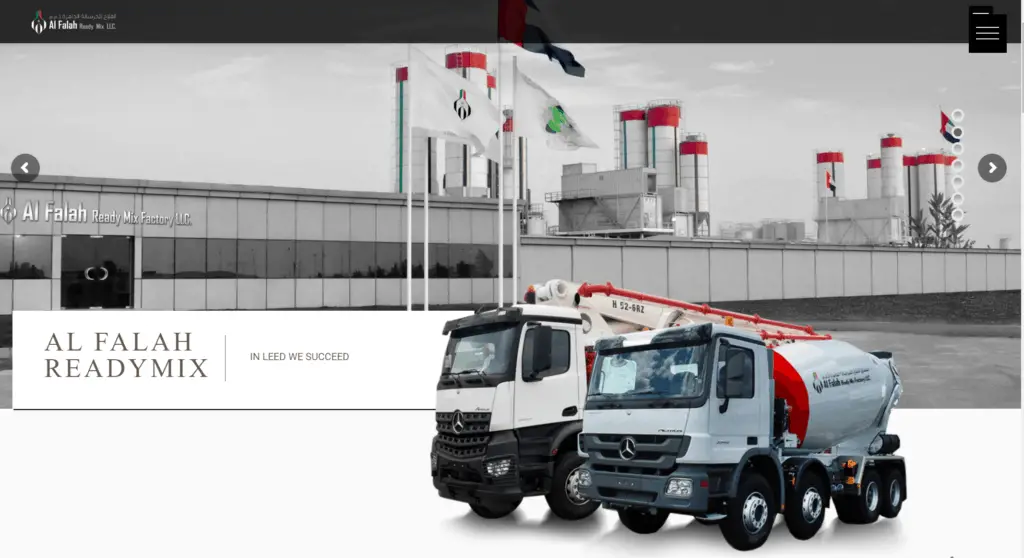 One of two concrete supply contracts was awarded to AlFalah Ready Mix (Riyadh)

company. It will supply structural low carbon, so-called green concrete manufactured using recycled materials that accord with TRSDC sustainability goals.
The mix should be able to withstand more than 100 years of local weather conditions,
700,000 m3 of concrete ae needed for phase one to build accommodation sites, the management hotel, residential utilities, and new infrastructure.
What Are The Main Goals of The Red Sea Project?
The Master Plan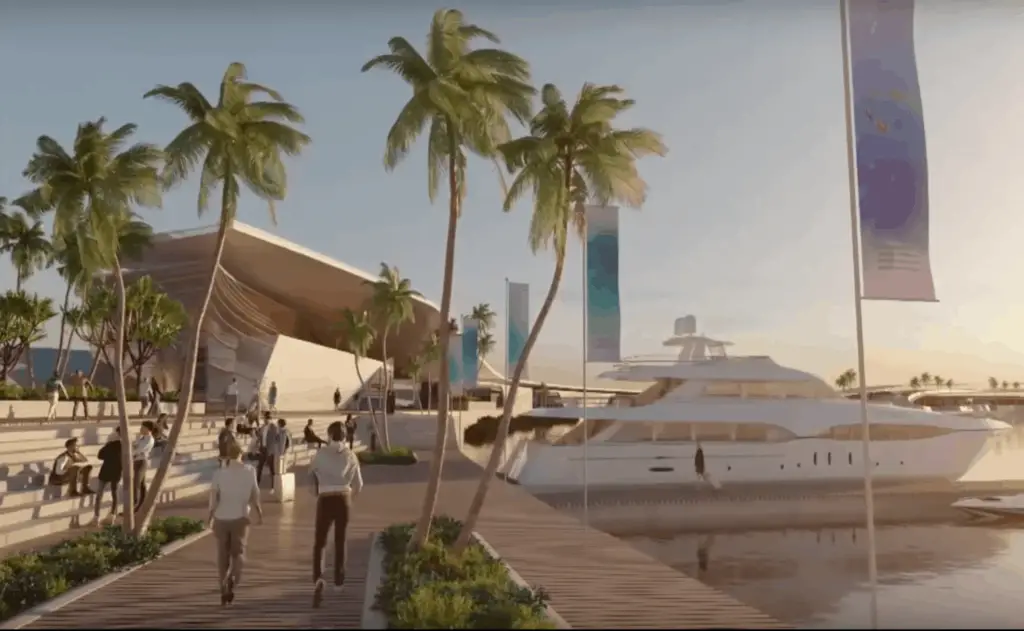 In the Master plan, RSDC aims to realize the designs and construction concepts and ideas formulated by engineers and architects from WATF 75 and Buro Happold.
Phase one is underway in 2020 with the construction of the base camp. roads, jetties, and the bridge to connect the island hub of Shurayah together with the residential complex for Red Sea workers.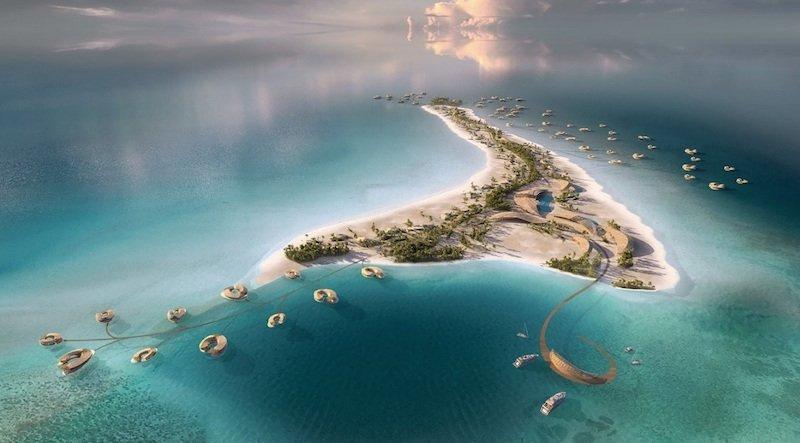 Phase one will be completed by 2022 and the Final Phase in 2030. Here are the goals.
By 2022
5 Island Developments
14 Hotels
2 Inland sites
3,100 Hotel Rooms
By 2030
22 Island Developments
48 Hotels
6 Inland Sites
(Mountain Retreats and Desert Hideaways)
8,000 Rooms

The wider aims are to realize their construction targets whilst at the same time ensure that the ecologically sensitive areas are fully protected and enhanced during and after the construction phases.
The overall aim of the plan is to build the resorts using up to only 35% of the island space preserving and designating the remaining 70% to intensive conservation and specifically 9 islands as sites of significant ecological value.
A Pledge Of Biodiversity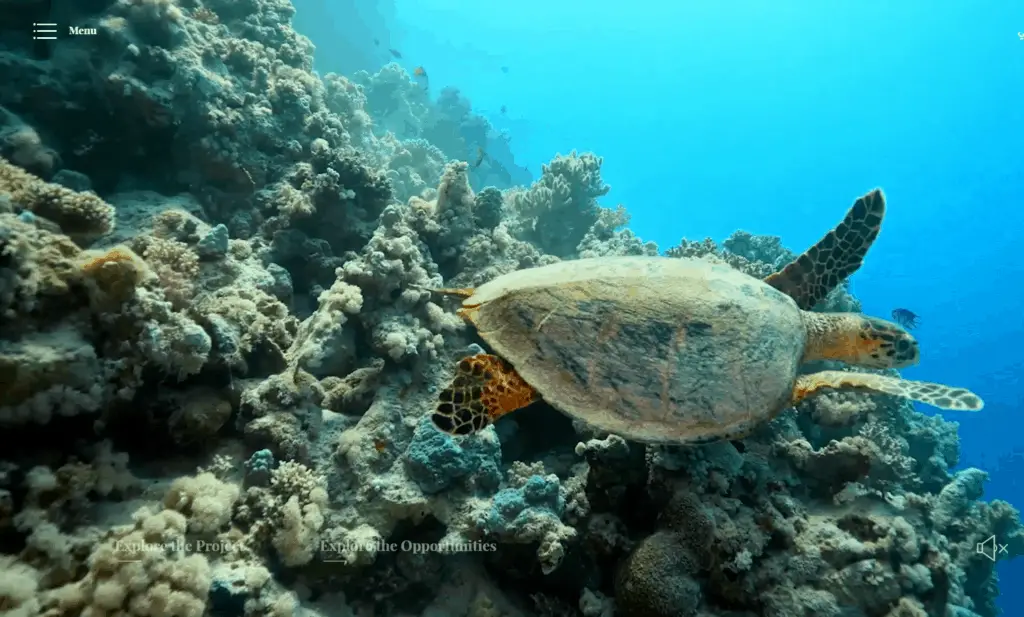 Using special software developed by KAUST, the Master Plan was modified to take into account model simulations of the environment that have measured the effects of development and its operations on sea wildlife and forestry.
Results of the simulations factored into the Master Plan impacted a series of special provisions designed to protect, preserve and enhance the environment and include the following.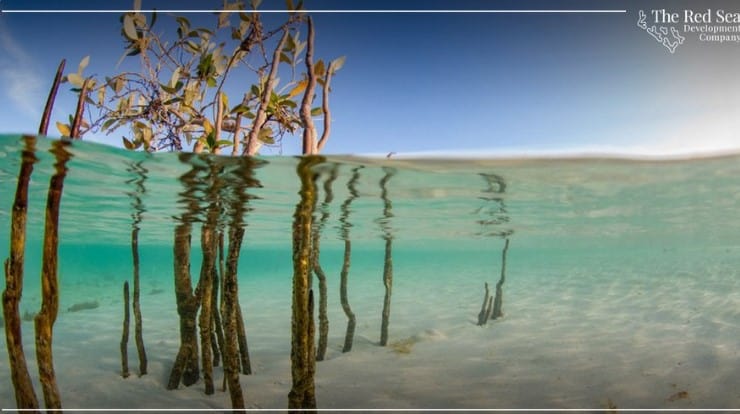 100% Production Of Renewable Energy Using Solar and Wind
Ban on Single-Use Plastics Such as Bottles and Throw Away Bags
Zero Waste To Landfill
100% Carbon Neutral
Caps On and Monitoring Visitor Numbers
All the above will be made possible with the implementation of a massive Smart Destination Management System to analyze the impact of operations on the Red Sea ecosystem and to ensure compliance.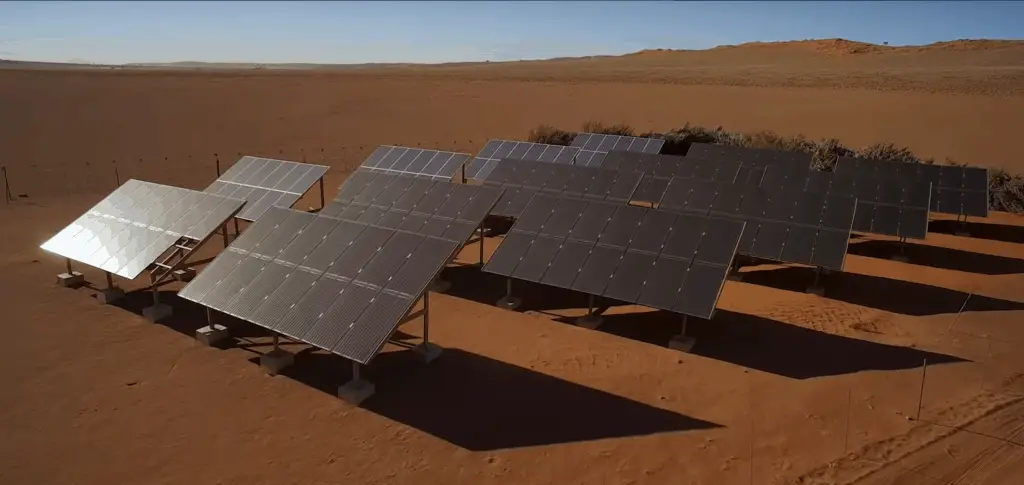 Other General Goals Are:
To Protect the Environment
Establish New Standards Of Sustainable Development
Make Partnerships with Companies to Provide: 
Hospitality
Entertainment
Infrastructure
Transportation
Utilities

One of our goals is to become a world leader in environmental sustainability across all phases of development: planning, construction and operation. To achieve this will require that best practices in and governance are implemented and maintained long term.

Red Sea Development Company
How Long Will It Take To Build The Red Sea Project?
Building The Red Sea Project will take 10 years! Phase One of the project is expected to be completed by 2022. The Final Phase will be completed by 2030.
Why Is The Red Sea Project Being Built?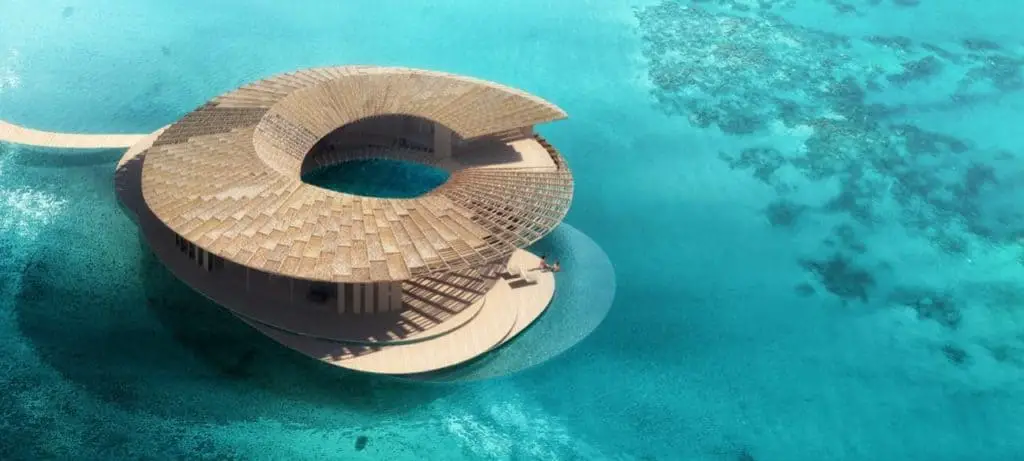 Saudi Arabia is the last undiscovered, unexploited and the least known tourist destination in the world. Its potential is huge.
Currently, religious tourism for Hajj and Umrah accounts for only about 3-4 % of Saudi Arabia's GDP. Worldwide the figure is 10% of the global workforce.
250 million people are located in countries within easy reach of Saudi Arabia and it offers a multitude of breathtakingly beautiful, unspoiled locations of interest to nature lovers, adventure seekers, wellness and cultural explorers.
The target audience is a high end, high spending, and very demanding consumer willing to pay extra for an exclusive location, high-end services and levels of environmental sustainability not found anywhere else in the world.

John Pagano CEO of The Red Sea Development Company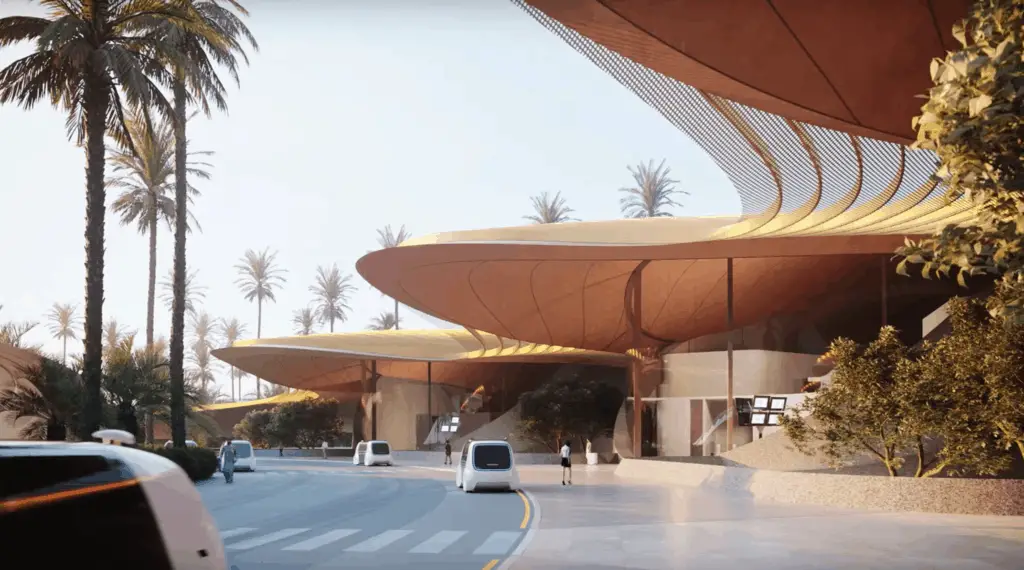 It is known that travelers in the luxury market spend six times more money than normal travelers and take twice as many trips.
These people are tired of having to deal with overcrowded, overexploited world tourist sites and are seeking alternatives.
Modern luxury tourists want exploration, not exploitation. They want to be part of the solution to the problems of eco destruction and sustainability. They want their presence to add benefits to the environment and are willing to pay more to get it.
Where Are The Red Sea Project Development Locations?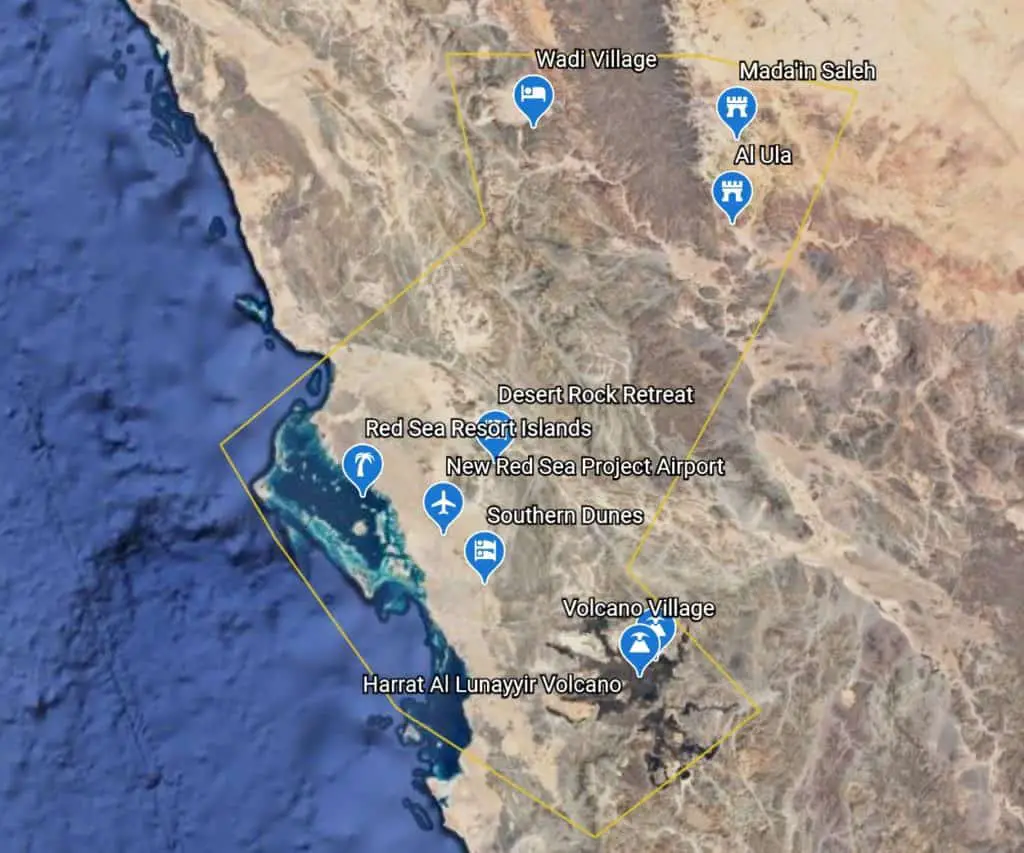 Island Developments
The Island developments will consist of 22 luxury villa/apartment resorts built in a long chain of developments on top of the Red Sea island archipelago which lies opposite the coastal towns of Umluj and Al Wajh.
See a quick video

(30 secs) of stunning the islands.
The mono island villa developments will occupy a total of 35% of all the 90 islands available in the 200km long coastline.
Rich customers will be able to buy these luxury villas and apartments as recreational properties and own them privately.
On the main islands, there will be a yacht and boating marina. The island coastline will contain beachfront resorts, luxury shopping outlets, hotels, restaurants and lifestyle facilities.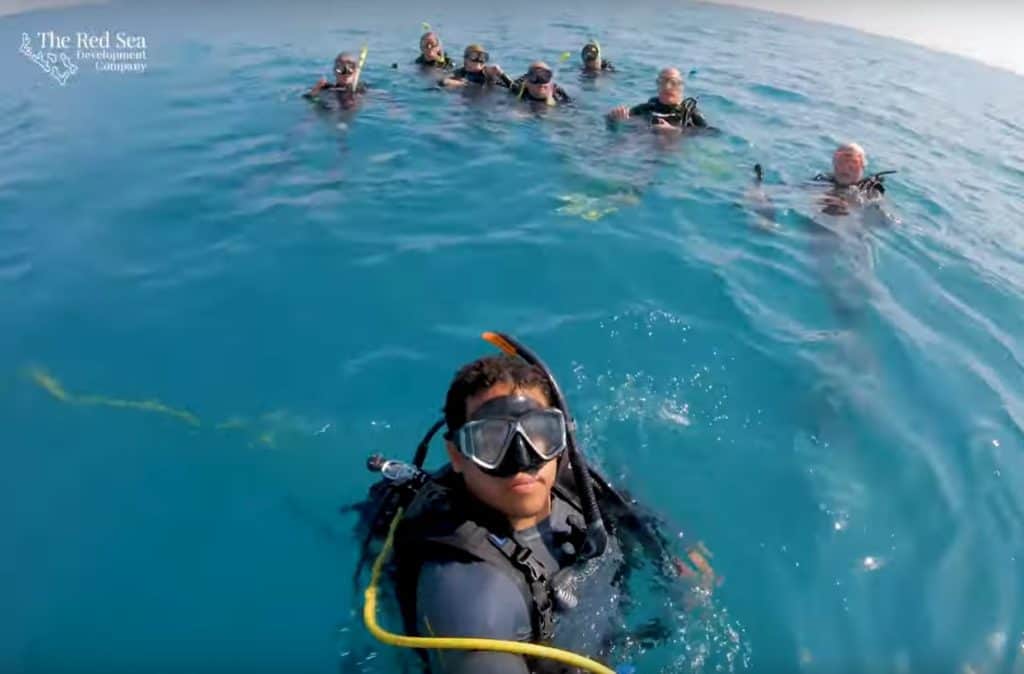 Armed with electronic wizardry and local boat captain expertise, design team divers dropped weighted buoys into Red Sea water as markers for drones to GPS map and locate spots for overwater assets, including villas, restaurants and hotel arrival points for two hyper-luxury hotels and one luxury hotel on Sheybarah South and Ummahat Al-Shaykh all just a stone's throw away from the town of Umluj.
Natural Wonders
1. White, soft sandy beaches
2. Clear, Shallow, Blue Warm Waters
3. World's Fourth-Largest Barrier Reef
4. Yachting & Boating
5. Swimming, Bathing, and Scuba Diving
6. Turtles, Dugongs, Fish and Coral
To Read About Natural Turtles, Exotic Fish, Dugongs and Coral Found In The Umluj and Al Wajh Area click through to read the following link entitled 15 Awesome Reasons Why You Should

V

isit Umluj In Saudi Arabia.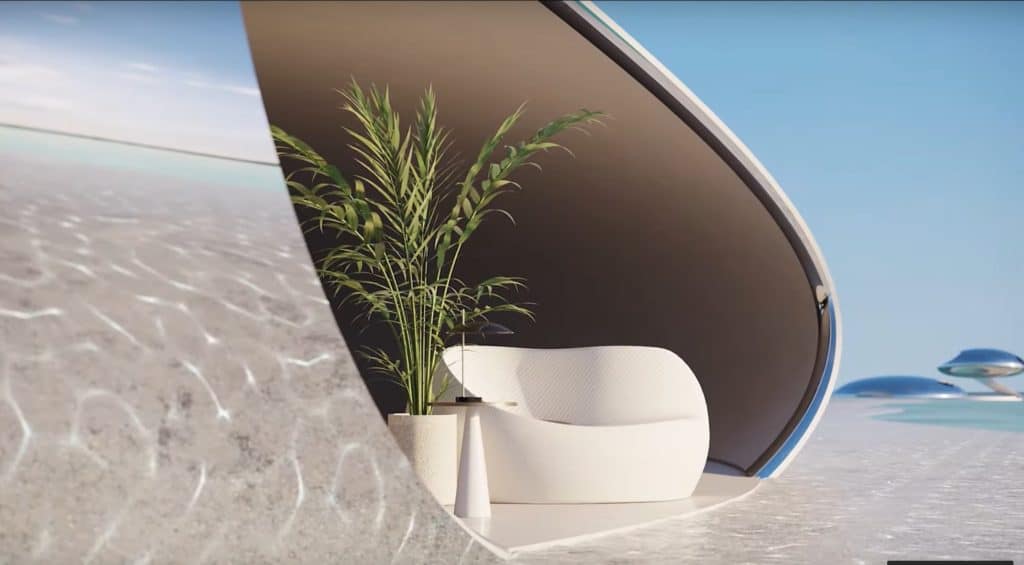 Development Wonders
1. Mono Island Luxury Villas/Apartments
2. Beach Front Resorts
3. Yacht and Boat Marina
4. Luxury Retail Stores/Restaurants
5. Lifestyle Facilities and Entertainments
6. Tailored Cultural and Recreational Activities
Inland Developments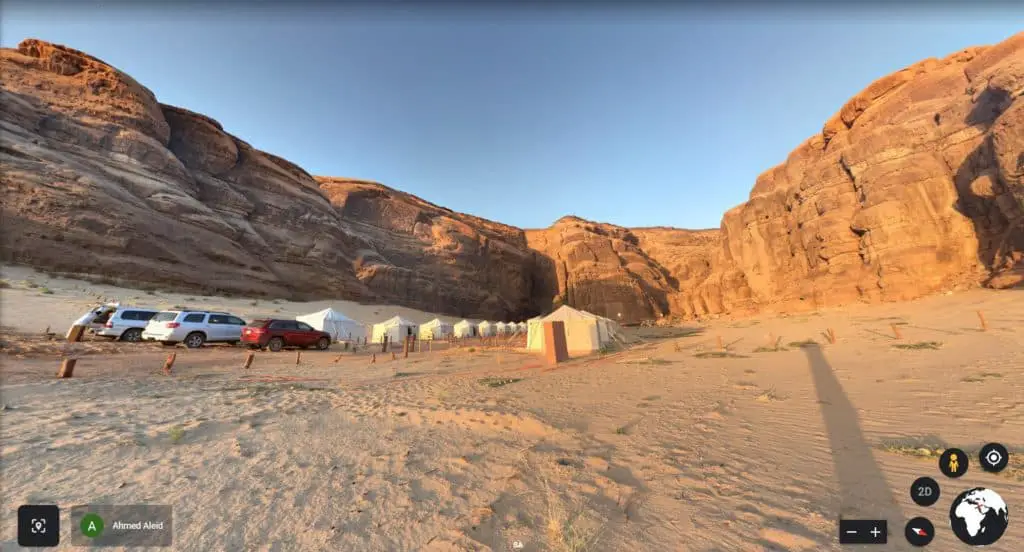 6 Inland Tourist Destinations are in the pipeline.
Destination
Location
Completion
Desert Rock Retreat(75 Rooms)
70 km North East
Of Umluj
2022
Southern Dunes Retreat (80 Rooms)
100 km North East
Of Umluj
2022
Wadi Village
TBA
TBA
Volcano Village
TBA
TBA
What Does The Red Sea Project Offer To Tourists?
Inland Natural Heritage and Beauty
The Red Sea Project wishes to use and exploit both the region's outstanding natural and historical features.
Ancient Civilizations
Nabatean Civilization at Madaín Saleh (Unesco World Heritage Site)
Ancient Trading Routes
Ancient Incense Trail
Maritime Spice Route
Pilgrimage Route From Egypt to Mecca and Madinah
It will develop the ancient Nabatean site at Al Ula which contains the monuments of Mada'in Saleh a UNESCO World Heritage Site and provide tours to spectacular mountains, volcanoes, and breathtaking canyons and gorges.
Ancient Sites
Al Ula

Of interest to tourists and visitors is the old walled town called Al Ula. Currently, it is called Al Deerah Heritage Village. It sits next to the existing town which has a current population of about 6,000 people.
It was ideally placed on a fertile oasis and on the 'Incense Road' a prosperous trading route for merchants carrying luxury items, spices, and silk through the Arabian peninsula to and from and Yemen, Egypt and India.
Al Ula got established in the 6th century BC by the tribes of  Lihyanites (Dedanites). However, there is evidence of more ancient people in the Bronze Age (Tumulus) Mound Tombs 2,000 BC which can be seen in the region.
The Lihyans ruled the area from the 5th to the 2nd century BC. The Dedanites occupied the area in the 6th and 7th centuries BC. They developed agriculture and prospered in trade.
About 500 BC a Babylonian King Nabonidus invaded and conquered the old Tabuk region subjugating Tayma, Dedan and Yathrib (Old Medinah).
The (Lihyan) Nabataean people inhabited the region until Petra (currently Jordan) their capital city was annexed by the Roman empire in 106 AD.
The Nabataeans then moved their base of power to Hegra (Mada'in Saleh) 22 kilometers north of Al Ula. They also prospered from the Incense Trade and made spectacular wall carvings those which can be seen today.  
In the 19th century, the Ottomans built a railway to connect Damascus with the Madinah. Along the way, there was a station in Mada'in Saleh and Al Ula. A line was built to the west side of Al Khuraybah close to the ruins of another ancient Dedanite and Lihyanite site still existing today.
Mada'in Saleh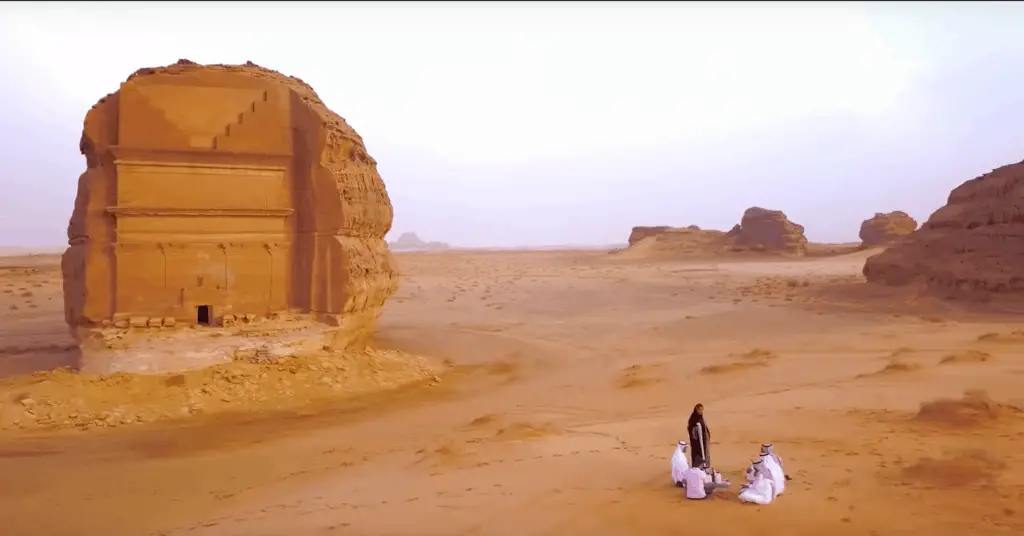 In 2008, the United Nations made 'Al Hijr' or Mada'in Saleh a World Heritage site- a first for Saudi Arabia. It's a bunch of huge sandstone rocks with ancient tombs dug out in them and located in the middle of a desert miles from nowhere. Turns out, it is a really important place.
It was known to have been inhabited starting more than 5,000 years. The first was the tribe of Thamud written about in the Quran. They lived there about 3,000 BC.
From 3,000 to 2,000 BCE, the Lihyan people settled and thrived very well indeed. They didn't have Facebook back then so these people drew pictures and words (Lihyanite script) inside the caves which amazingly survives until today.
These people were good at growing crops making good use of the easily accessible freshwater wells.
They also did good business with the traders who passed by Al Hijr traveling back and forth from North and South Arabia selling their wares.
Then, by 100 CE the Nabataean tribes had truly taken over the area under King Aretas IV Philopatris (Harith IV) 9 BCE – 40 CE and made Al Hijr its second capital city after the well known Petra site. (Jordan)
The Nabataeans also did well and the city and urban areas grew large. They also developed excellent oasis agriculture exploiting the 130 rainwater wells they helped to develop.
What Are The Natural Attractions Available To The Red Sea Project?
The Red Sea
Umluj/Al Wajh Pristine Islands and Waters. To Read About Natural Turtles, Exotic Fish, Dugongs and Coral Found In The Umluj and Al Wajh Area click through to read the following link entitled 15 Awesome Reasons Why You Should Visit Umluj In Saudi Arabia.

Mountains and Volcanoes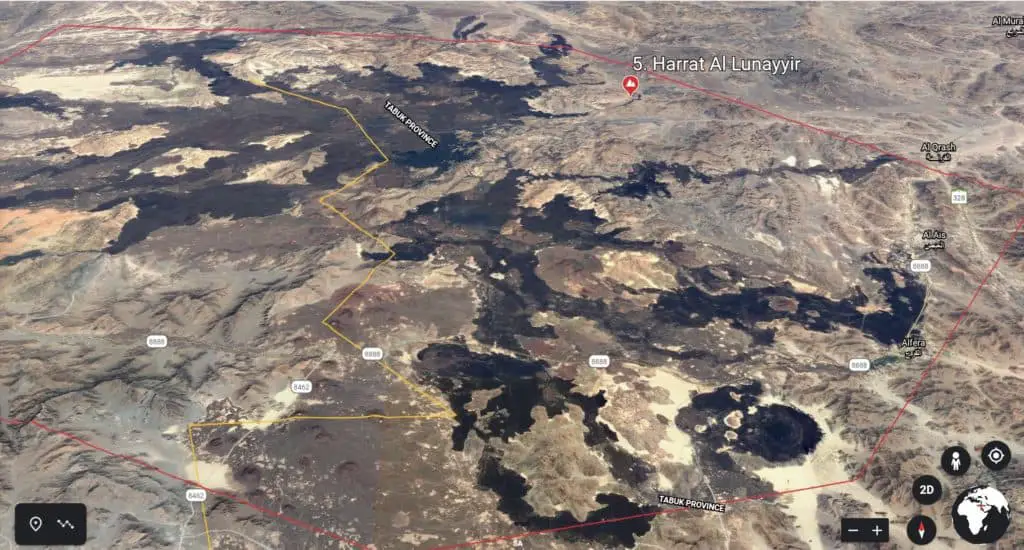 Harrat Al Lunayyir volcano is a basaltic field located on the Red Sea coast of Saudi Arabia the entrance of which is 85 km east of the beautiful town of Umluj. 
The field is worth a visit and it contains the following features: 
50 Scoria/Cinder Cones
Lava Flows Running North-South
2 Lava Flows Reach The Sea
It erupted before the year 1000 AD. On 19th May 2009, 31 earthquakes (seismic swarm) occurred reaching a 5.7 magnitude.
It made cracks and fissures in the ground. 2,889 people were evacuated to Yanbu City from an area of 20 km around the volcano including 326 families. Because of the earthquake, it is Al Lunayyir could now be volcanically active. 
Click on the following link to read about the Tourists Guide To The 10 Amazing Volcanoes In Saudi Arabia.
Gorges and Springs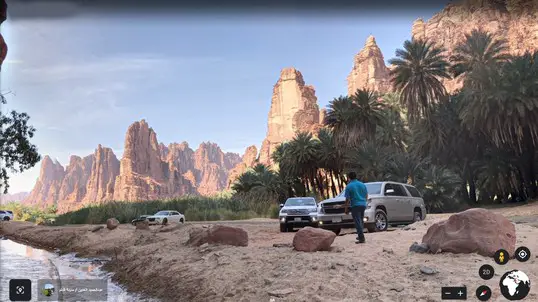 Al Disah Oasis & Gorge
Al Disah is a charming treasure of an oasis lying in a stretch of sand locked in by towering sandstone escarpments and breathtaking peaks.
It is a 4-hour drive north of Umluj. Turn right onto the B761 before you reach the city of Duba and head East over the mountain range for two hours.
Leave the town of Shuwaq on your right crossing over the main road B756.  Continue East over the great sandplain until you reach Disah.
It is a magical looking place. To reach there drive up the Wadi Qirqir river bed, lined with gushing freshwater springs and palm trees on each side until you reach a deep gorge area with high cliffs on each side. Dry in the summer, but usually gushing freshwater runs down its center in the colder months.  
Now get out of the car and take time to explore. Climb up the conical sandstone rock cliff faces rising up above you. Discover the ancient tombs hidden high up the cliff walls and witness the ancient petroglyphic artwork of human and animal figures (camel, ostrich, and antelope) known to be thousands of years old.  It is delightful.
Further, into the village, there is a Nabataean tomb that is sometimes open and you can visit it.  Further north out of Disah about 115km is the ruins of the ancient Nabatean Temple Rawafah Temple built in 166 BC in an area previously annexed by the Roman Emperor Marcus Aurelius and built in his honor.
Dramatic Canyons and Mountain Ranges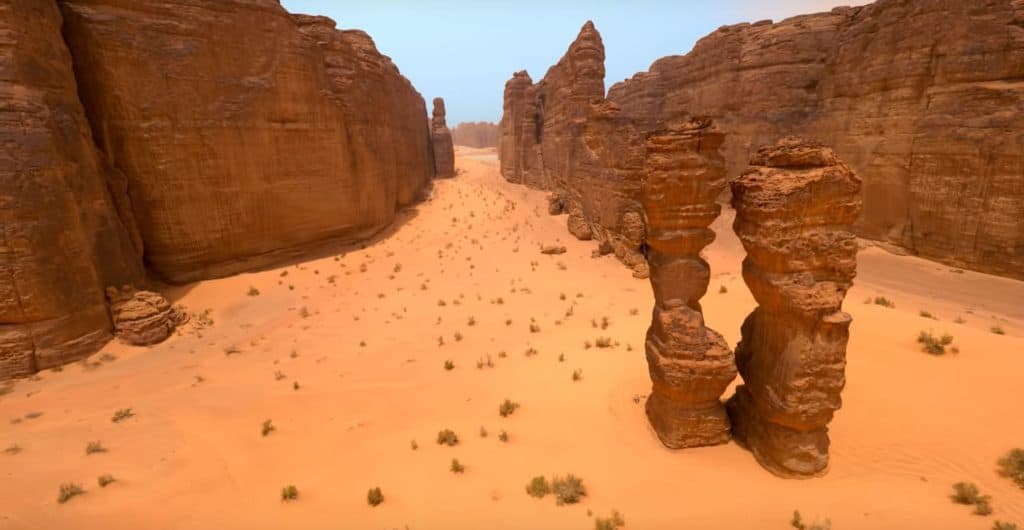 The entire Tabuk region is a veritable treasure of stunning mountain ranges, canyons, volcanoes that housed people and civilizations steeped in history that began more than 90,000 years ago.
A. The most impressive mountain ranges include:
The Grand Canyon at Al Shaq
Jebal Al Lawz (Almond Mountain)
Jabal Hisma (Hisma Mountain)
Sarawat Mountain Range (Madinah- Tabuk)
The Grand Canyon at Al Shaq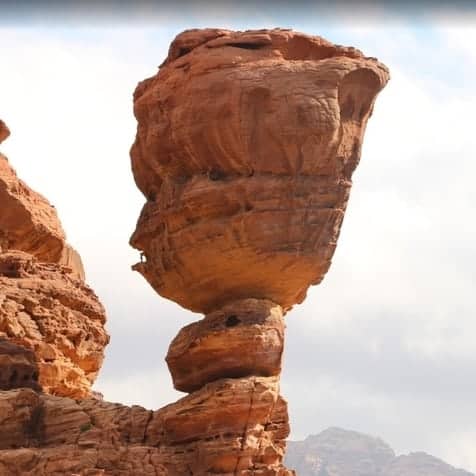 The Al Shaq (The Split) Grand Canyon is a 4.5-hour drive north from Umluj. Head north along the Red Sea coast to the city of Duba. Then, take a right and drive up the windy mountain road to Shigry.
The Al Shaq Canyon is 3 kilometers after Shigry on your left-hand side after the Bronze Age 3rd millennium stone circles and ancient tombs.
Here you begin to drive off-road onto a number of tracks until you meet the northern end of the Shaq Canyon. From here you will be looking down into the canyon.  
You will see overhang viewing areas to take pictures of this amazingly wide and awe-inspiring canyon.
From here see if you can spot the mushroom-shaped rock down in the valley. It is a good idea to have sunglasses, binoculars, and a powerful zoom camera.    
What Are The Red Sea Project Financial Goals?
Job Creation For Saudis And Income Opportunities
SR 22 Billion Per Year Income
70,000 New Jobs for Saudi Nationals
New Town with 35,000 Workers
Unprecedented Investment Opportunities
Long term Reoccurring Income
Education and Training
What Are The Red Sea Project Goals For Eco-Tourism?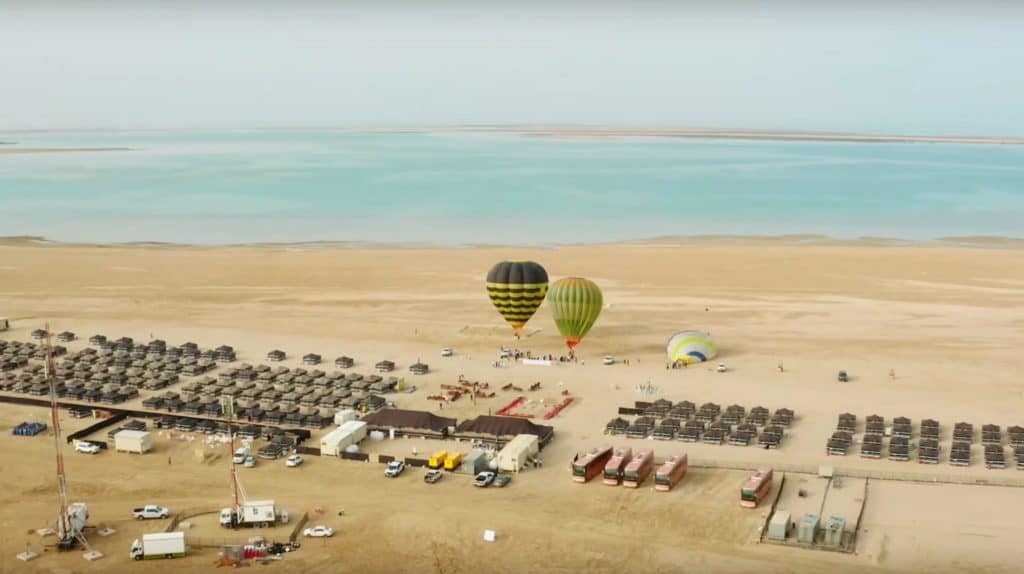 Responsible Waste Management
100% Solar & Wind Power (Off-Grid)
100% Carbon Neutral
Zero Waste To Landfill
Ban On Single-Use Plastic
(Bags and Bottles, etc)
Min Light/Noise Pollution
What Are The Red Sea Project Environmental Sustainability Goals?
To Protect, Preserve And Enhance Coastal Wildlife and Sea Forestry
Click To See The KAUST Turtle Tracking Program Video

Protect and Improve Wildlife
Enhance and Increase Coral and Sea Forest Fauna
Model Of Environmental Sustainability
Protect & Increase Sea Wildlife
30% More Mangrove/Sea Grass Forests
Planting 15 Million Trees/Shrubs
Model of Global Eco Sustainability
Conclusion
The Red Sea Project was inaugurated in 2017 and construction of the 13 various sites is only recently just underway in 2019/2020. A lot more exciting news will be available as the project unfolds and as the Master Plan is realized.
There is a lot more to report and more information regarding construction and achievements will be updated in this article as and when it happens.
Related Questions
How Do We Register As a Vendor With TRSDC? The company is very keen to work with like-minded companies who share the same values and outlooks on environmental and conservation issues. Click to see the vendor registration page.

Will the same restrictions apply in the Red Sea Resorts? As visitors start to arrive, the resorts will 'feel' different than the rest of Saudi Arabia. It will be self-regulated and regarded as a special economic zone with more 'relaxed' social expectations and better tailored to international visitor tastes.
Why does the Red Sea Project want environmental protection and eco-tourism sustainability? Developing luxury tourist resorts in perfect harmony with the environment and enhancing conservation is at the heart of the TRSDC Master Plan. It meets the luxury market expectations and will preserve the Red Sea coast, maintain jobs, provide income and safeguard a thriving tourist market for generations to come.
What's Been The Progress So Far?
The Snippets!
TRSDC Secures SR14.12 billion ($3.76 billion) Of 'Green Finance' Banks Loans
28th April 2021
The four banks are :
Banque Saudi Fransi
Riyad Bank
Saudi British Bank
Saudi National Bank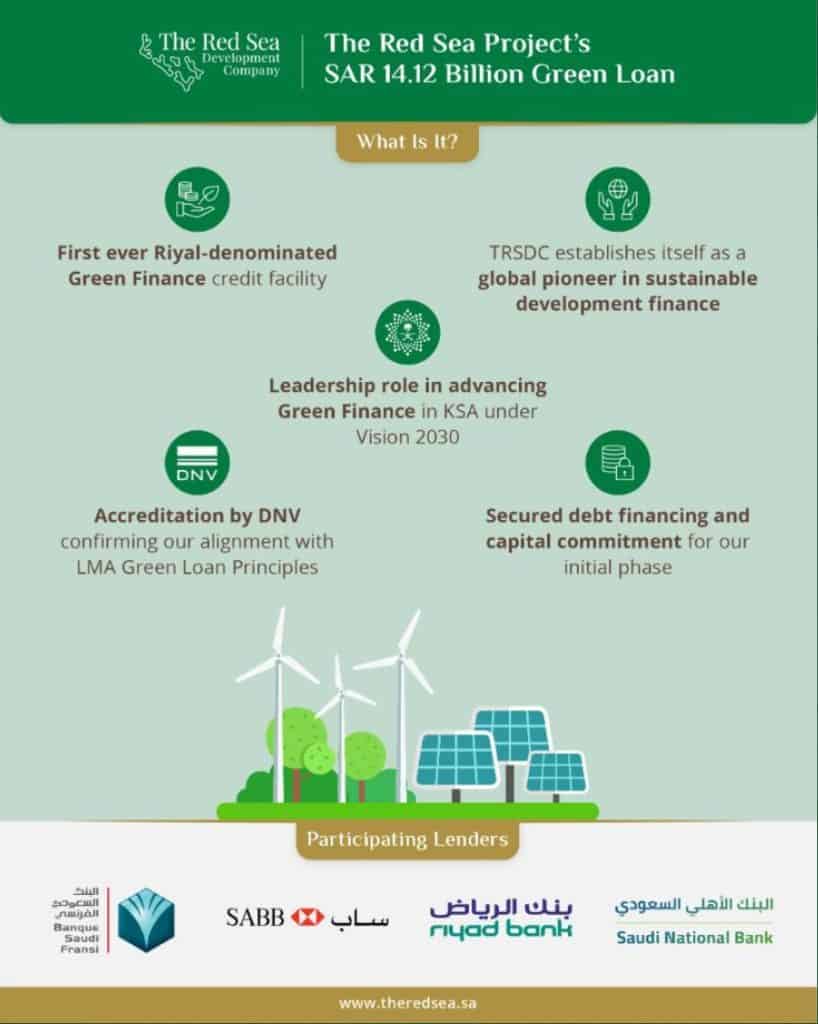 Get the details at Arab News

#TRSDC To Use A Smart Lighting System To Control Energy Consumption At The Resorts To Get Dark Sky Accreditation
23rd April 2021
The goal is to reduce waste and minimum light pollution.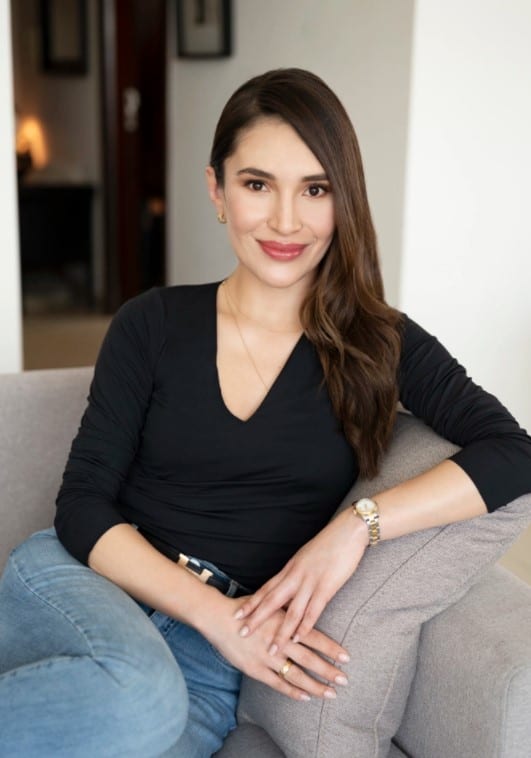 Get the details at Arab News

#Watch A Time-lapse Of TRSDC Medical Facility Construction
13th April 2021
#TRSDC To Build Staff City Enough To House 14,000 Employees
12th April 2021
Contracting & Construction Enterprises (CCE)

will work with TRSDC to make the city infrastructure roads, pathways, and facilities at the staff city to be ready for occupation by late 2021.
Read Arab News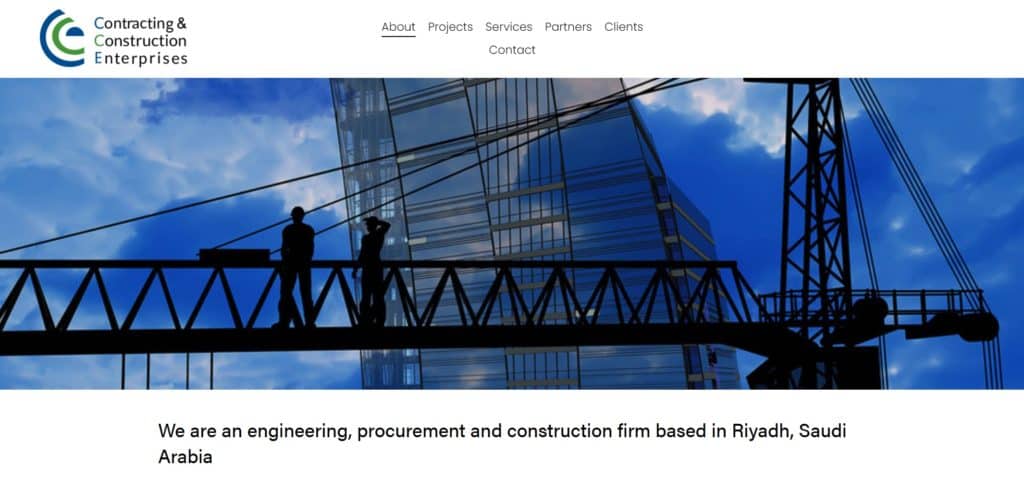 #TRSDC Awards A Building Contract To  Saudi Contracting & Construction Enterprises (CCE)
12th April 2021
Saudi firm Contracting & Construction Enterprises (CCE)

will develop infrastructure at the Global Village and create a series of walkways and paths to include earthworks and a utility hub building.
Daves 'News details the offering.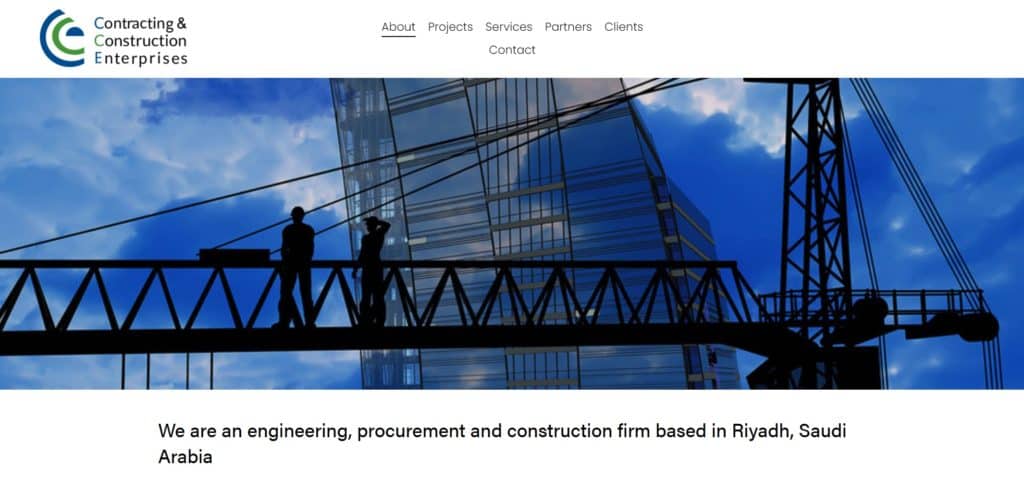 #The RSDC Diving Team Rescues An Entangled Turtle-Watch Video
11th April 2021
#TRSDC 150 Room Staff Hotel To Open 2022
1st April 2021
#TRSDC Opens A Central Medical Unit At The Construction Village Housing Complex
25th March 2021
Doctors and nurses will provide a full suit of medical service in lie with Saudi and International Standards.
Read the Construction Week Report

for details
#YD Yanko Design Offers A Vision Of 100 Villas Over 90 Islands.
24th March 2021
See the promo video and tons of design pictures of the villas and islands at Yanko Designs.

#TRSDC Will Produce Carbon Zero Water Bottles Aptly Named SOURCE
23rd March 2021
How? They will use solar technology to extract pure water out of the air and transform it into quality mineral drinking water. The water will be stored and sold in reusable glass bottles.
TRSCD will make 300, 000 (330 ml) water bottles per year and use zero carbon and zero single use plastic bottles.
Read the blurb

at Business Wire. See the company that uses hydro panels in its the pure water making technology.

#The Saudi National Center for Vegetation Cover (NCVC) Delivered 15,000 Seedlings To TRSDC Nursery.
21st March 2021
The Saudi National Center for Vegetation Cover and Combating Desertification (NCVC), delivered 15,000 new seedlings to the Red Sea nursery to celebrate Saudi Environment Week.
The NCVC manages Saudi nationals parks, vegetation cover in forests, plant species protection, and desertification. They also conduct studies and research relates to vegetation. [/expand]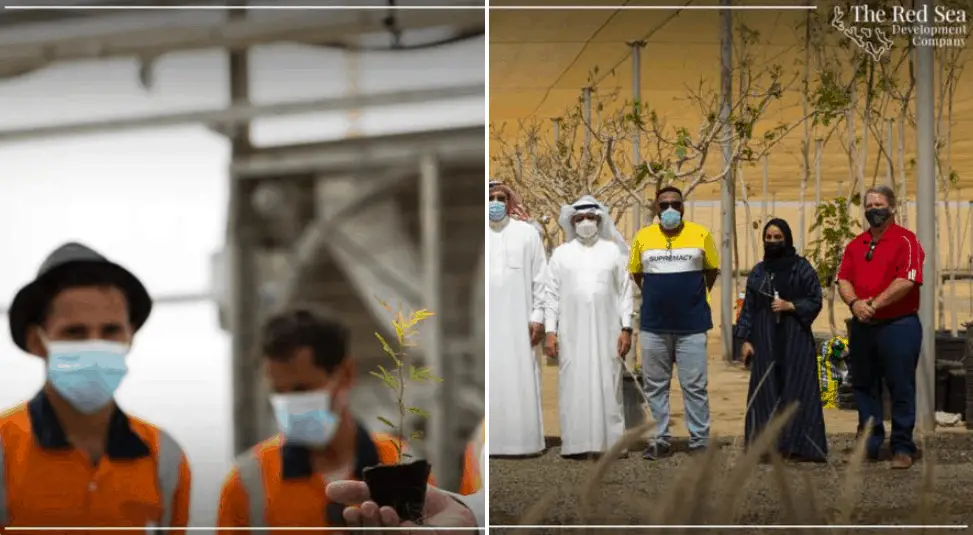 #TRSDC Base Camp Has Gotten Bigger
18th March 2021
See The Time Lapse Of The Coastal Village Management Office Being Constructed
#KSA Is A 'Lighthouse of not only how you plan, design, build, but ultimately operate critical infrastructure'.
15th March 2021
Theo Angelopoulos, Autodesk's Senior Director for infrastructure and Business Strategy says this at the KSA Infrastructure Summit.
The Red Sea Development Company's (TRSDC) The Red Sea Project, according to him are the "lighthouse and very innovative and forward-thinking projects."

Theo Angelopoulos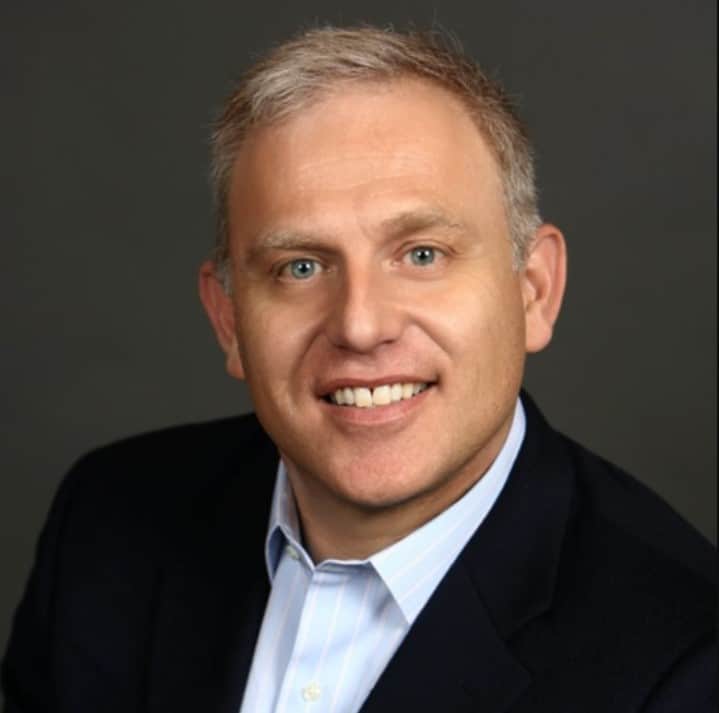 #TRSDC And What They Do With Waste!
14th March 2021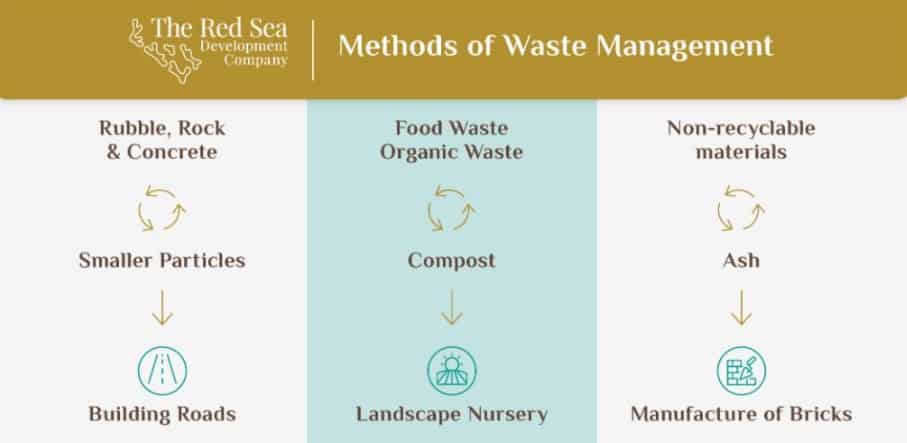 #Leen Kurdi from Madinah Is A Student At Prince Muqrin Univerisity On A Course Accredited By Ecole hôtelière de Lausanne
9th March 2021
This is what she has to say about having a scholarship and being part of the TRSDC!
#MachinesTalk Provide SMART CITY MANAGEMENT To TRSDC Using loT and LoRaWAn Platforms
8th March 2021
Both are systems used to gather trend information from sensor deployment for supporting proactive and informed decisions. See what MachinesTalk can do

!
#Shurayrah Island (Dolphin Island) To Become Coral Bloom
18th February 2021
British architectural firm Foster + Partner's vision for the new hub island is a natural washed onto the shoreline look. There will be 11 hotels and the design is 100% low-impact environmentally sustainable.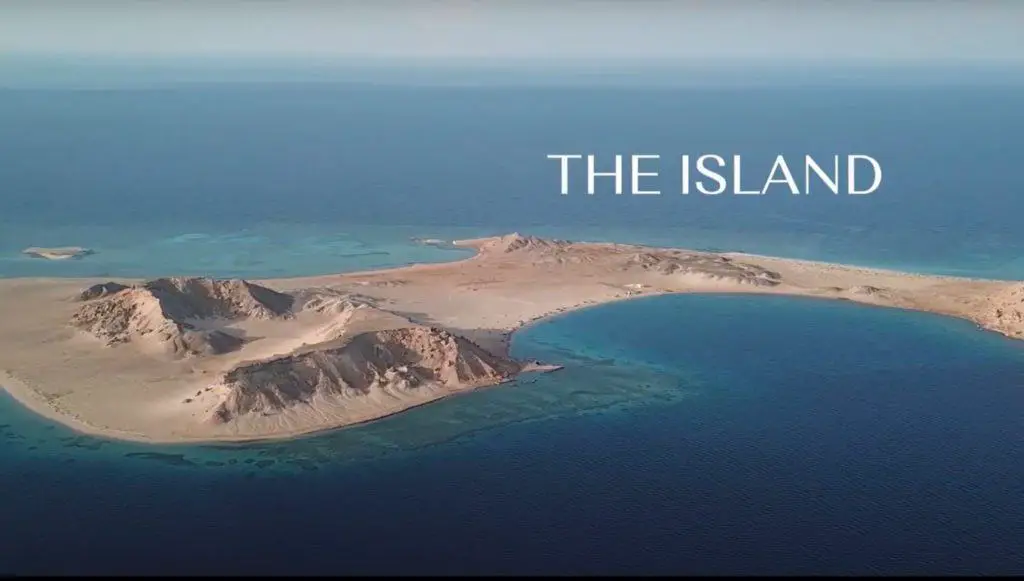 See Arab News report and the lovely artist's impressions. Also, the promotional video below shares the vision.
#What Is Good Governance?
4th February 2021
Maryam Ficociello (TRSDC Chief Governance Officer) Explains How They Are Doing It Right!
All the TRSDC company players must abide by the same ethical standards. The four principles include:
accountability
transparency
fairness
responsibility
#TRSDC Receives UK's BSI- ISO31000:2018 Certification For Risk Management
12th February 2021
 The BSI assesses business standards and offers certification that enables companies and organizations to create and use standards of best practice.
Read about this award at TRSDC.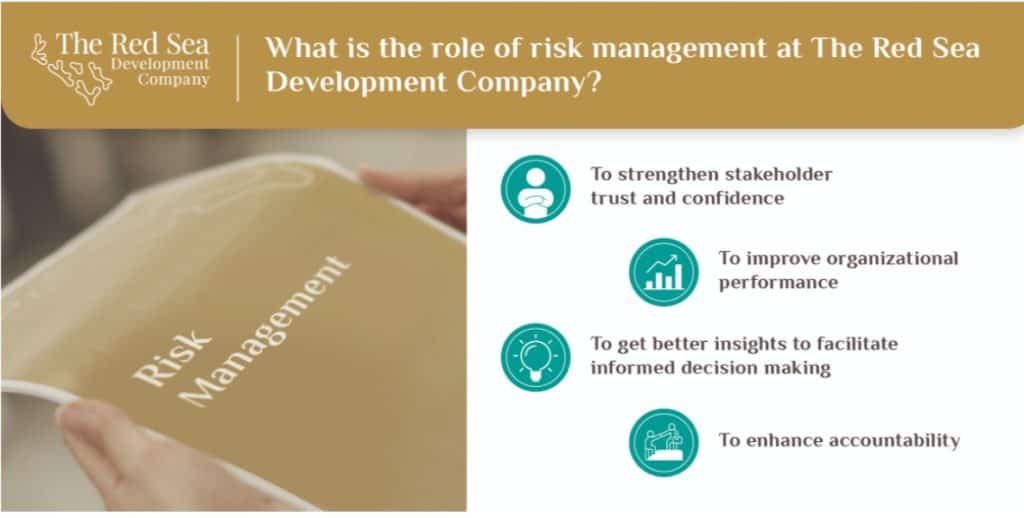 #Two Major Contracts Awarded For The Southern Dunes Site And The Island Of Ummahat Al Shaykh
3rd February 2021
The Saudi Construction Company Al Banawi

will take on the civil engineering and structural works to build 40 hotels on the islands.
The works for timber and construction planning and fabrication including supplies for a hotel on Ummhat Al Shaykh are awarded to the wood masters Blumer Lehman

company.
See TRSDC press

article.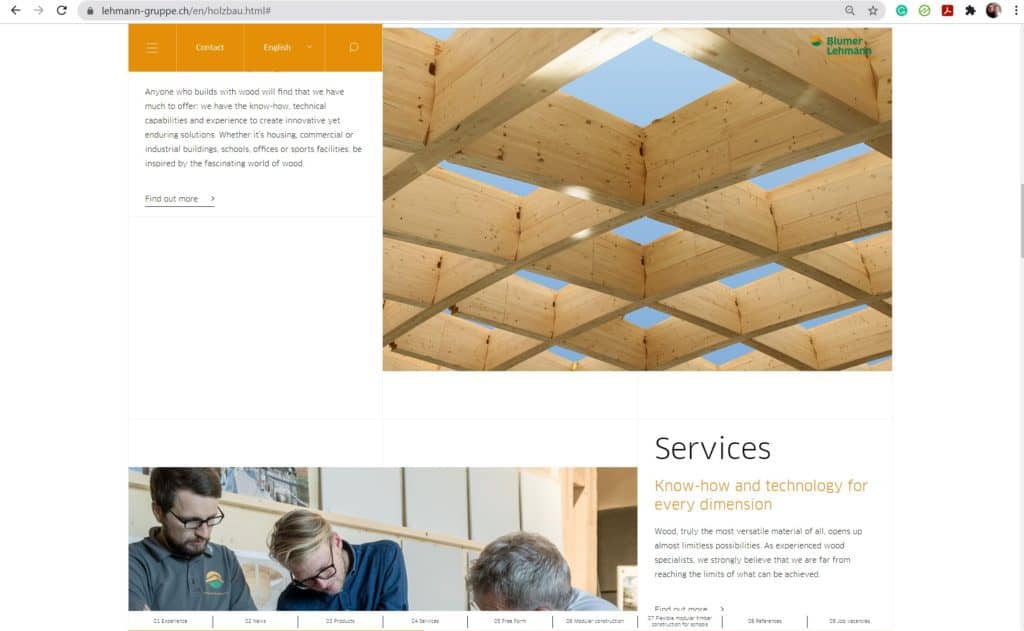 #Chief Projects Delivery Officer Ian Williamson Talks About TRSDC Work To Date
1st Feb 20210
Read the informative article

at the Magazine For Construction and Civil Engineering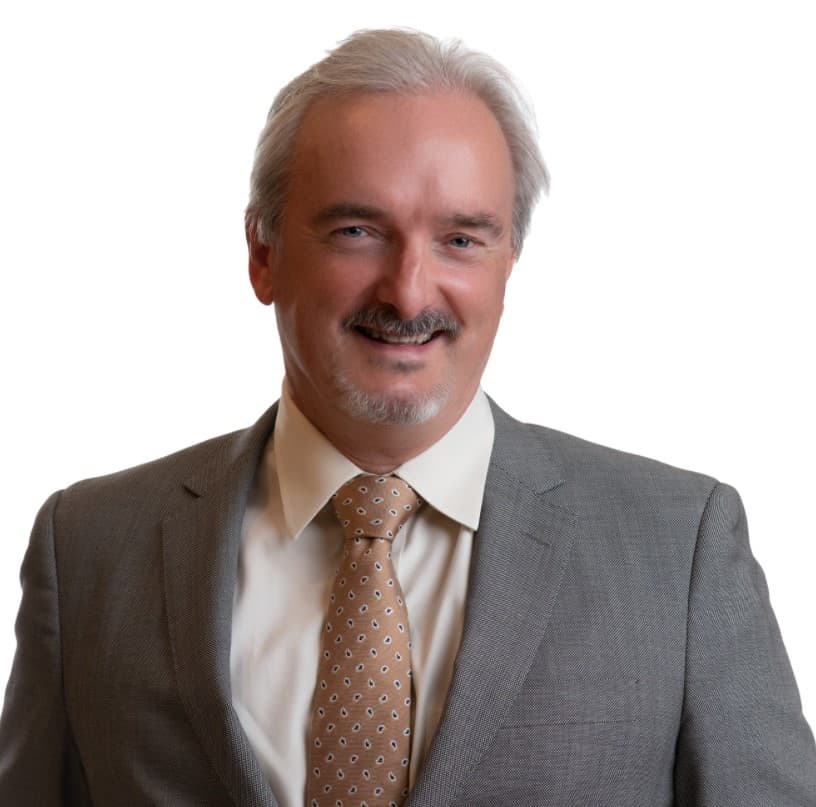 #TRSDC Gets The LEED Award
1st February 2021
Read all about it here at the TRSDC

website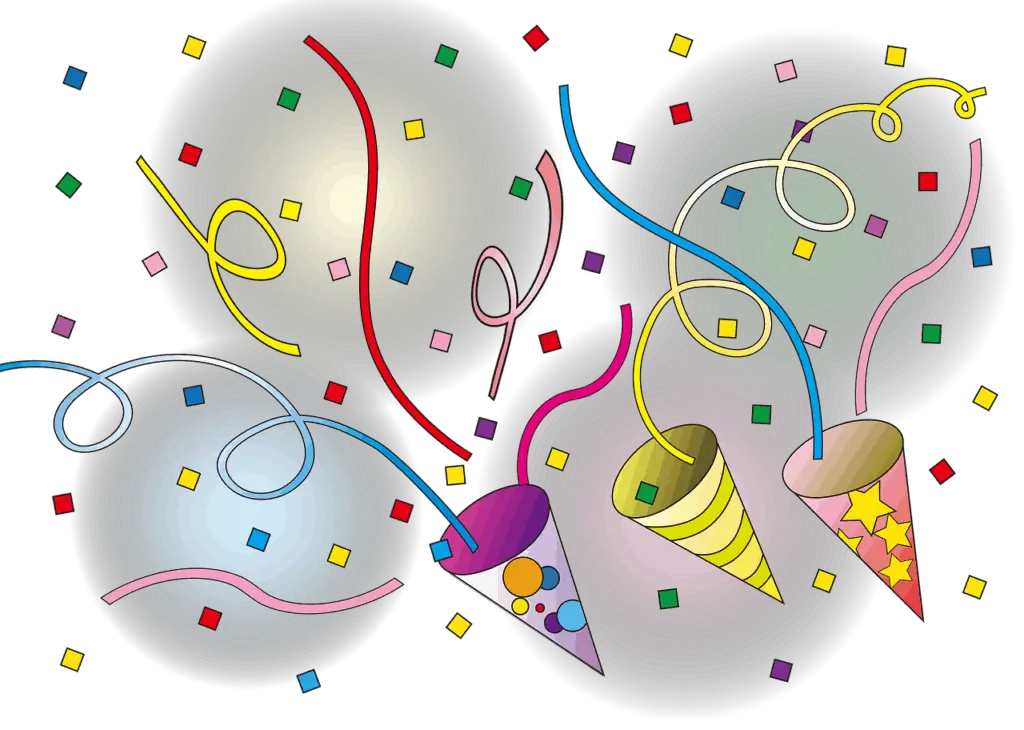 #A Vision Of What The New Red Sea Airport Will Look Like
17th Jan 2021
Here

is what you can expect from the new Red Sea Airport-Pure Luxury.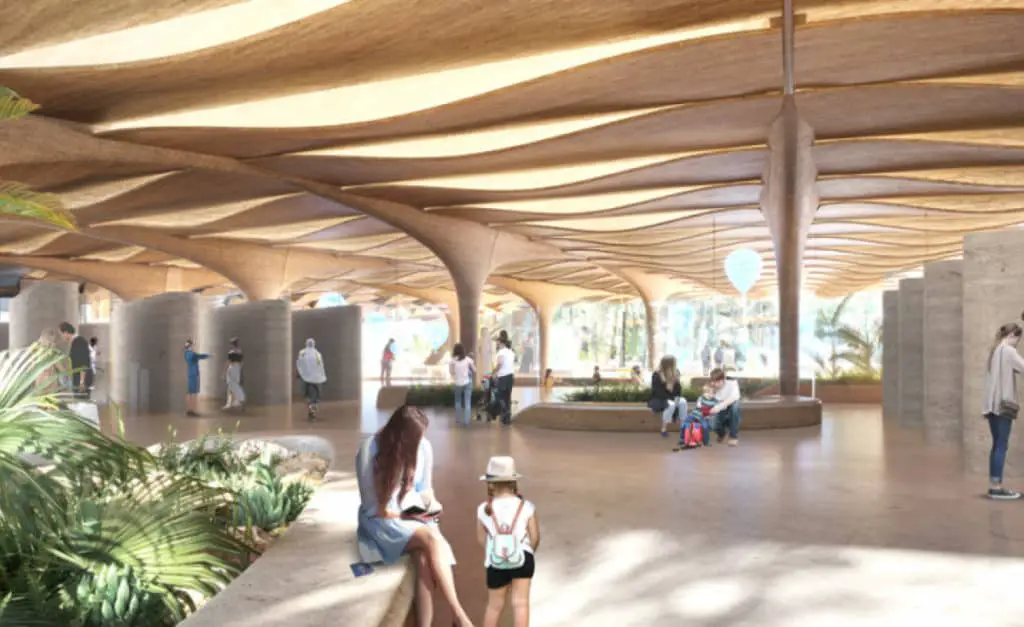 #John Pagano (TRSDC CEO) Becomes CEO Of Amaala Project Replacing Nicolas Naples
16th Jan 2021
John Pagano will now wear two hats; one as head of TRSDC and the other as the head of Amaala project.
Read more about the move at Arabian Business Industries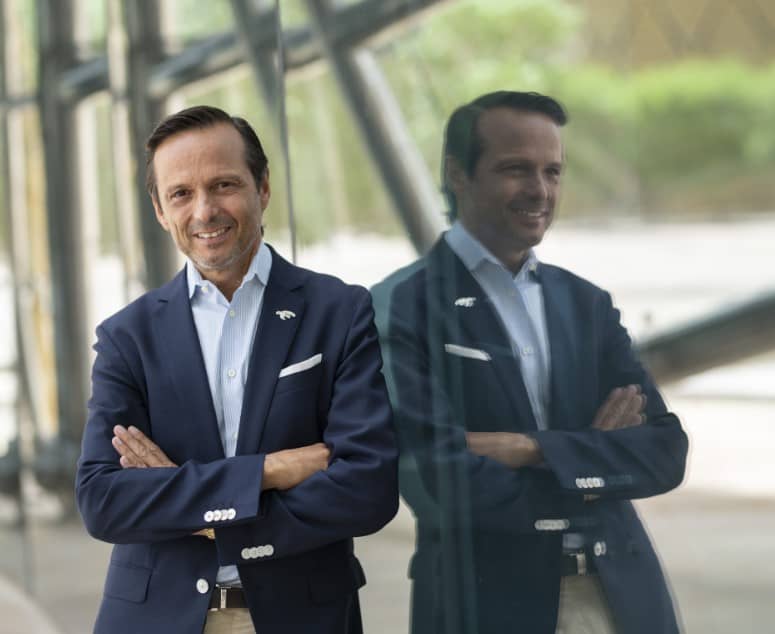 #Daa International To Run Commercial Operations At The New TRSDC Red Sea Airport
7th January 2021
Operators of Terminal 5 At King Khaled Airport since 2016, Daa International will take management of commercial activities for TRSDC.
Read DFNI Frontier Article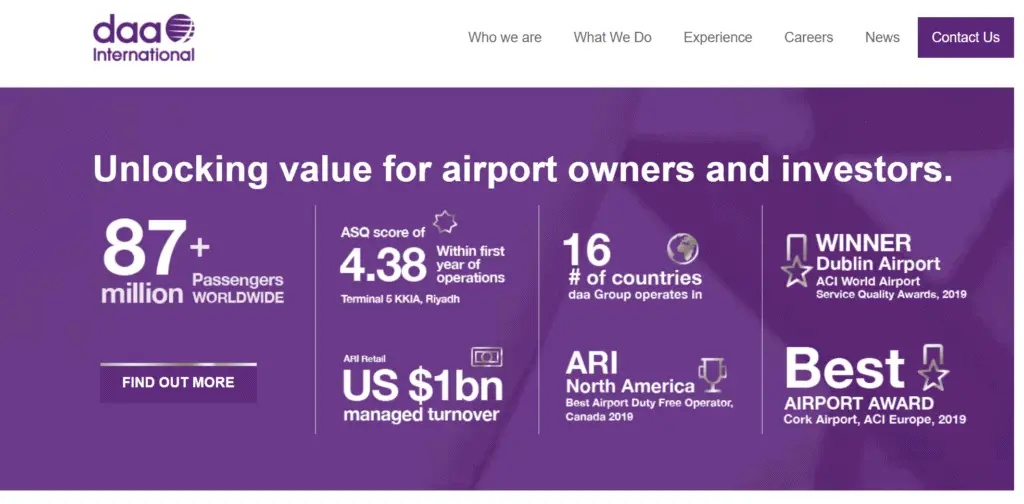 #Riad Bsaibes Discusses The Massive Boom In Offsite Modular Construction In Relation To TRSDC
6th January 2021
#Groundbreakers Video Series
28th Dec 2020
Expert marine biologist Marine Carlos Duarte explain how to regenerate the ocean environment and enhance its conservation value by 30%.
#TRSDC To Show Art Work Of Budding Saudi Artists
23rd Dec 2020
Can you weave, paint, take photos, or create original works based on the Red Sea themes?
Here's a chance to get your work shown. Click to know more about TRSDC Art Competition and how to apply

.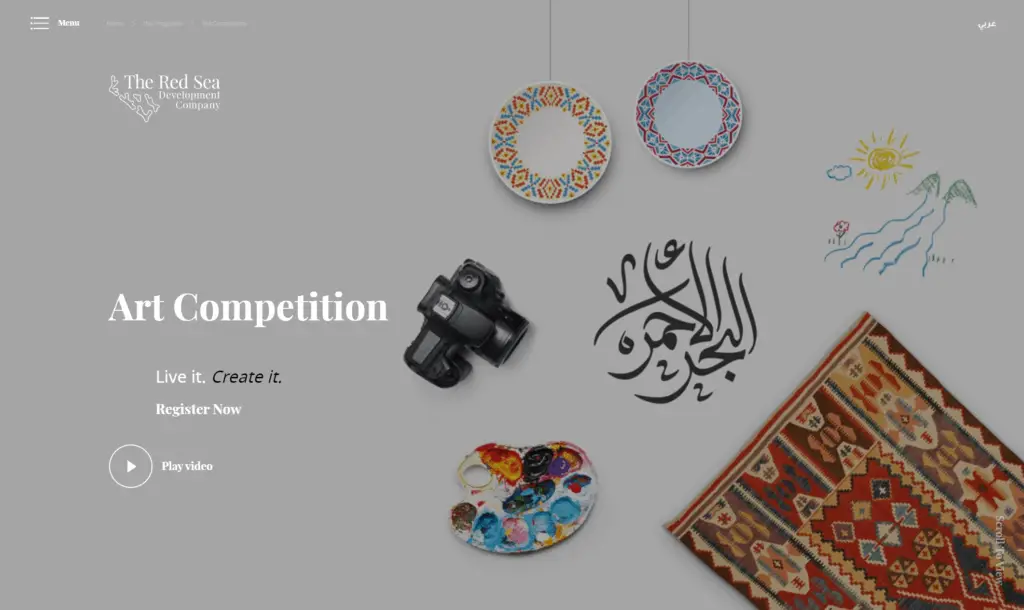 #Groundbreakers Video Series
22nd December 2020
Raed Al Baseet Explains How TRSDC Will Take Care Of The Red Sea Marine Environment
#TRSDC Gives Accommodation and amenities Contract To The Red Sea Development International and FMCO
17th Dec 2020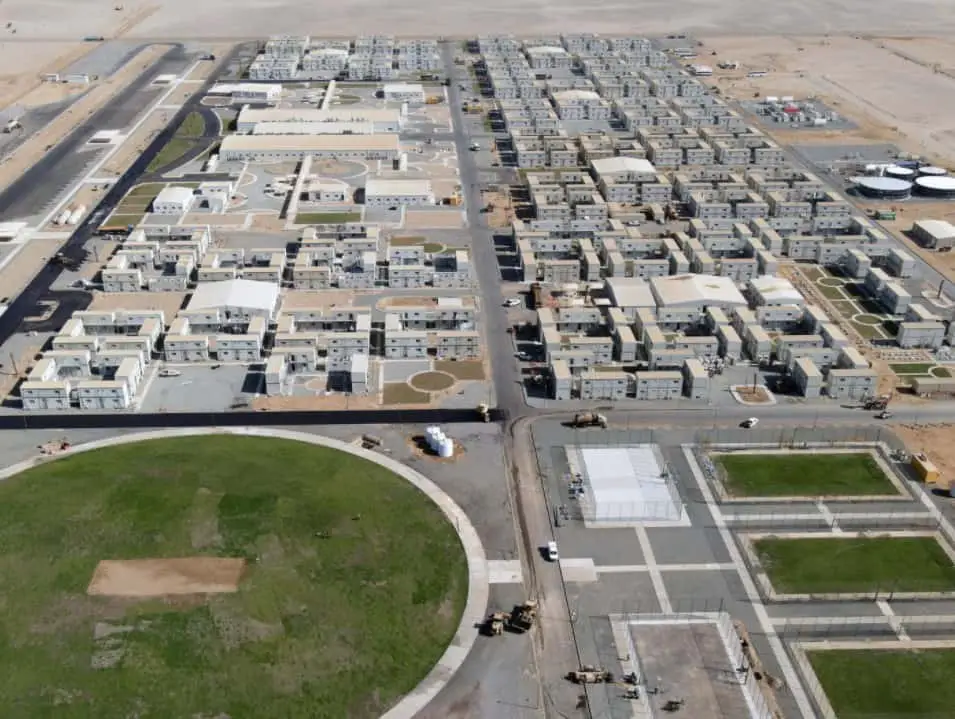 The two companies RSDI and FMCO will provide maintenance, security catering, laundry, and admin services for 5,000 employees at the TRDC Construction Village.
See the great RSDI Website

for details. See FMCO

.
#TRSDC award a sustainable vehicle and fleet contract to MottMacDonald
12th Dec 2020
Global management, engineering, and development giant Mott MacDonalds

will handle vehicle and fleet requirements at the TRSDC locations.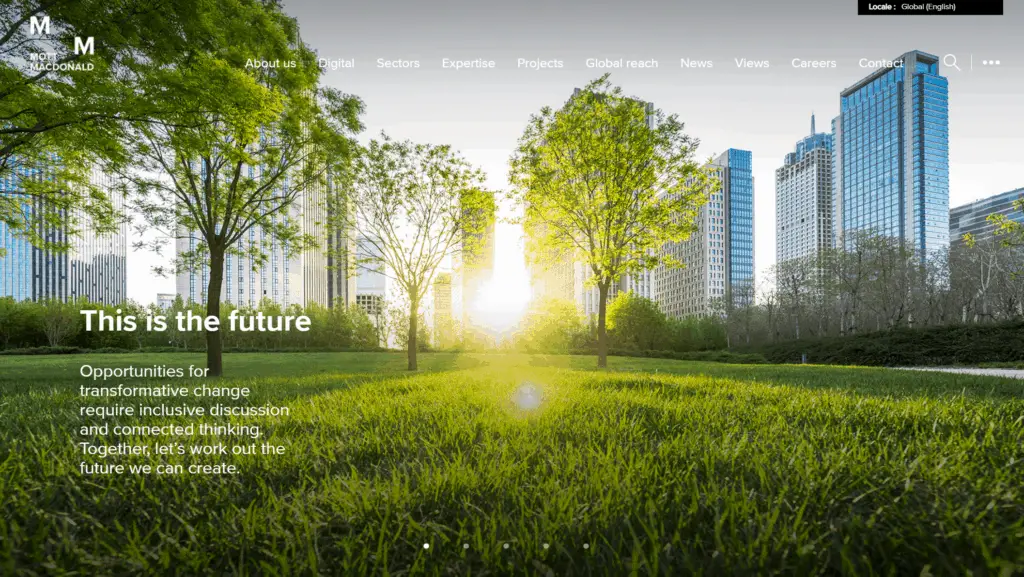 #AECOM Infractures Firm Agree With New Airport Construction And Quality Control Services To TRSDC
10th Dec 2020
Work begins in January 2021 for AECOM

to manage infrastructure services for the world's first airport powered by renewable energy and to be opened in 2022.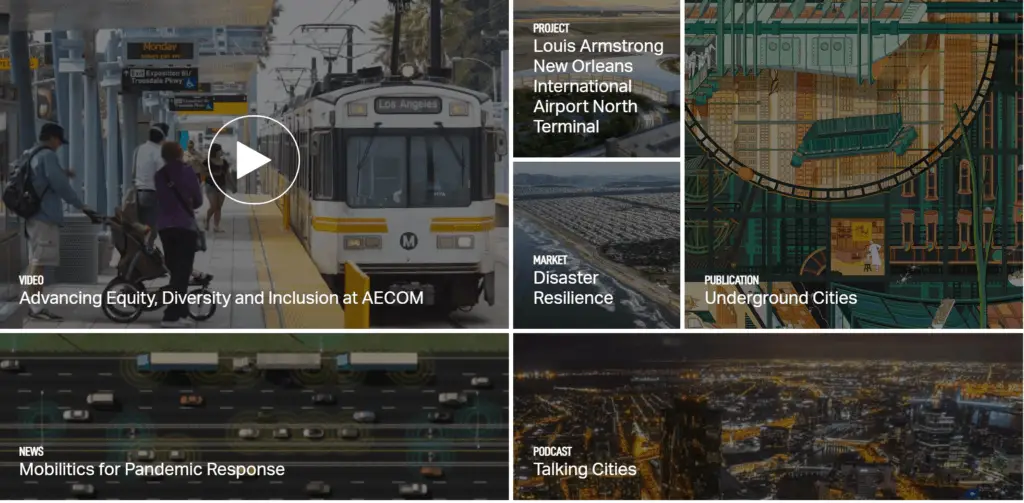 #Elite Graduates Become Employees At TRSDC
10th Dec 2020
After training, a bunch of high performing Saudi men and women get jobs at The Red Sea Development Company.
See the Twitter feed

video.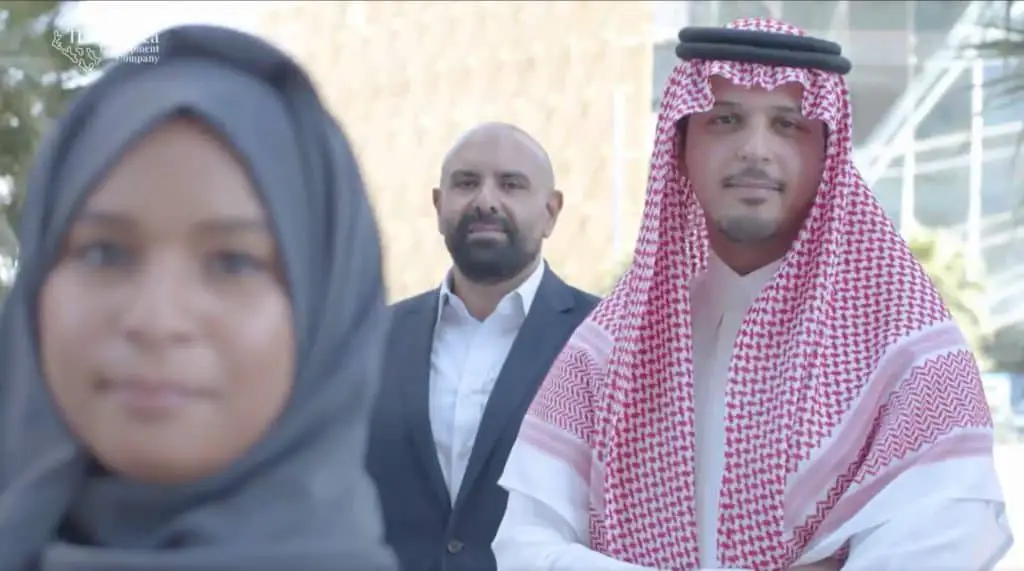 #Ahmed Ghazi Darwish, Chief TRSDC's Admin Officer Discusses The Future Socio-Economic Benefits Of The Red Sea Development Project
9th Dec 2020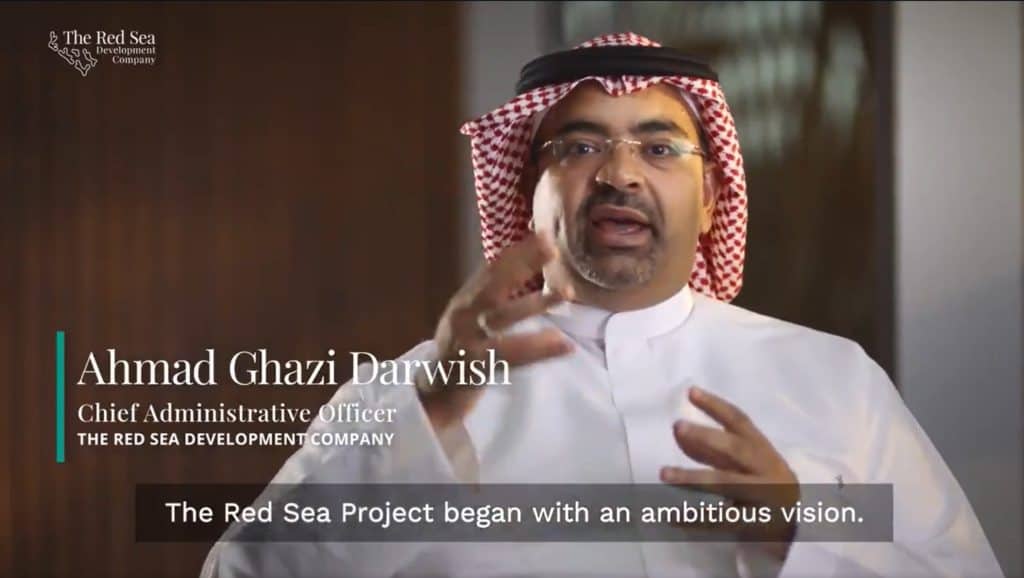 #KIVERCO waste cycling experts Win the Red Sea Development Company, Recycling Plant
8th Dec 2020
See ME Construction News Article

#TRSDC Plans To Raise 16 Hotels By 2023
15th Nov 2020
Middle East Business Traveler Twitter Feed

& Reuters

#Kengo Kuma Talks About His Land Villa Designs For The TRSDC
9th Nov 2020
Kengo designed 100 villas to be built on land and water at the Ummahat Al Shaykh Island

in Umluj.
Read a brief at Design Boom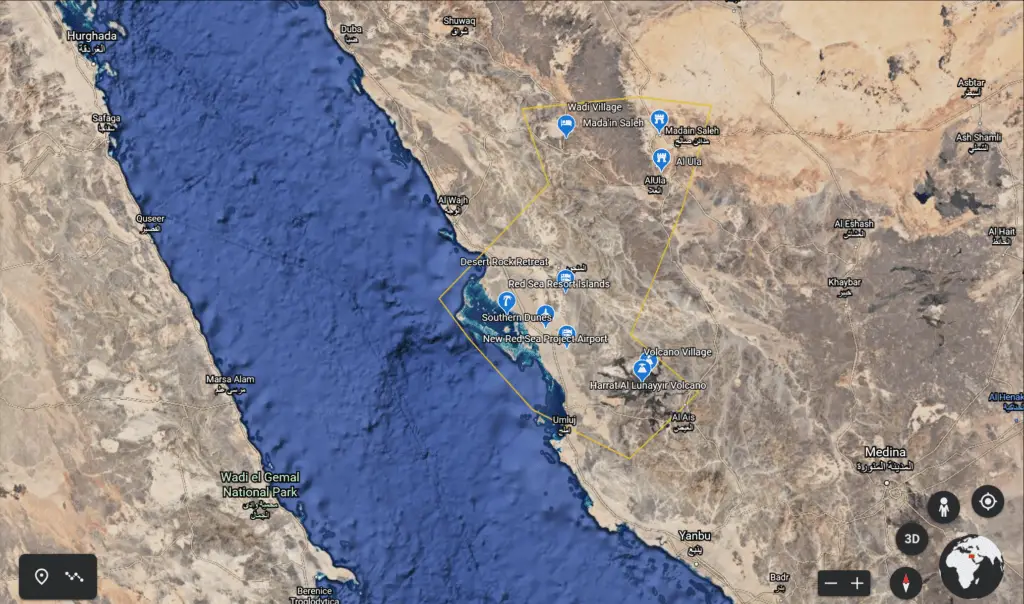 #The Saudi Red Sea Project (TRSDC) Has Awarded SR7.5 billion ($2 billion) Worth Of Contracts To Date
Nov 1st 2020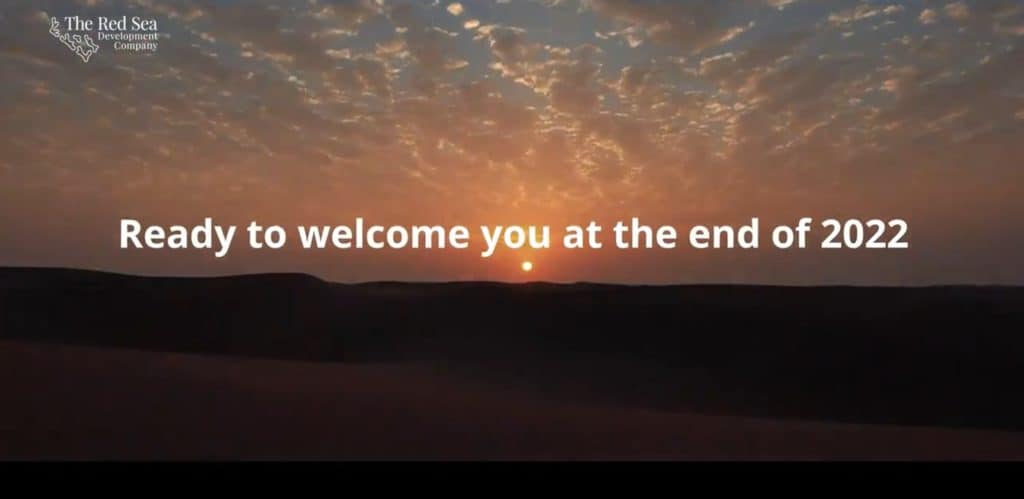 500 lucky companies based in 24 countries get project work contracts and the main transport infrastructure is now being constructed.
Read the breaking Arab News

 article. The Red Sea Company tells it all in their Newsroom

.
#TRSD Sign Memorandum Of Understanding (MOU) With Fintech Saudi For In House Capital Support And Business Development
Oct 4th 2020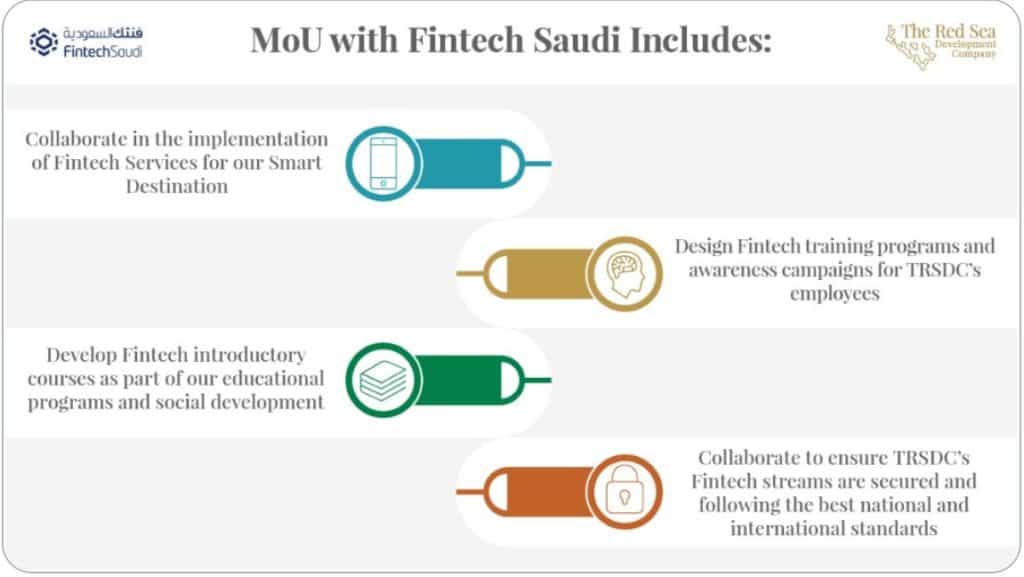 Fintech is the Saudi Monetary Agency's (SAMA) and the Capital Market Authority's (CAM) initiative (2018) to assist companies and industries to develop financial services technology in the kingdom.
Fintech support is given in the development of infrastructure to form the basis of the fintech industries.
Fintech empowers employees and builds entrepreneurship skills to enhance fintech systems and functionalities.
See TRSDC's Twitter

press release.
#TRSDC Scholarship Program To Study International Hotel Management
17th August 2020
Courses are available for young Saudis at Prince Mugrin University (UPM) in Hotel Management leading to future jobs in Red Sea resorts.Certificates accredited by the Swiss-based Ecole hôtelière de Lausanne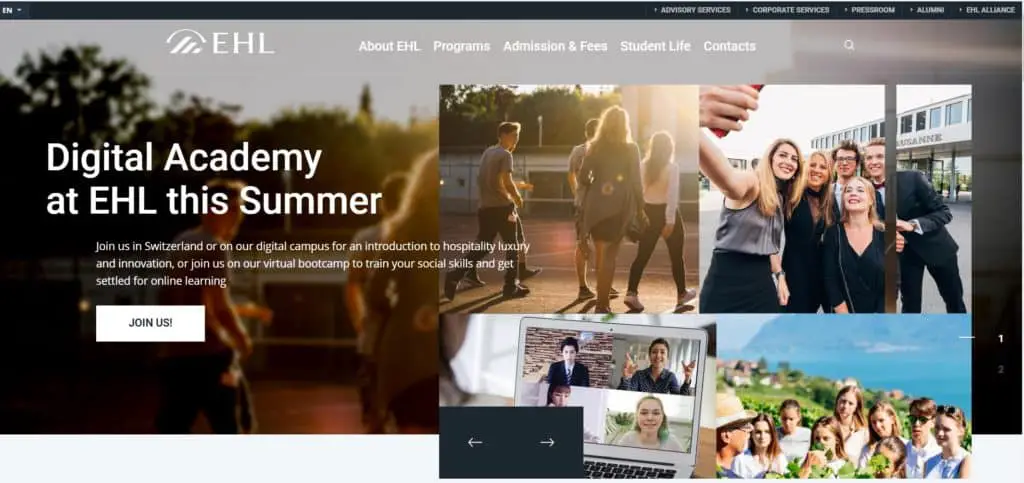 Click here for more details. TRSDC Scholarship Program

#Sustainability Stewards Project Launched
13th August 2020
Local Saudi people hired to help protect and teach others about conserving natural resources in and around the Red Sea. 4 supervisors and 26 stewards to be employed.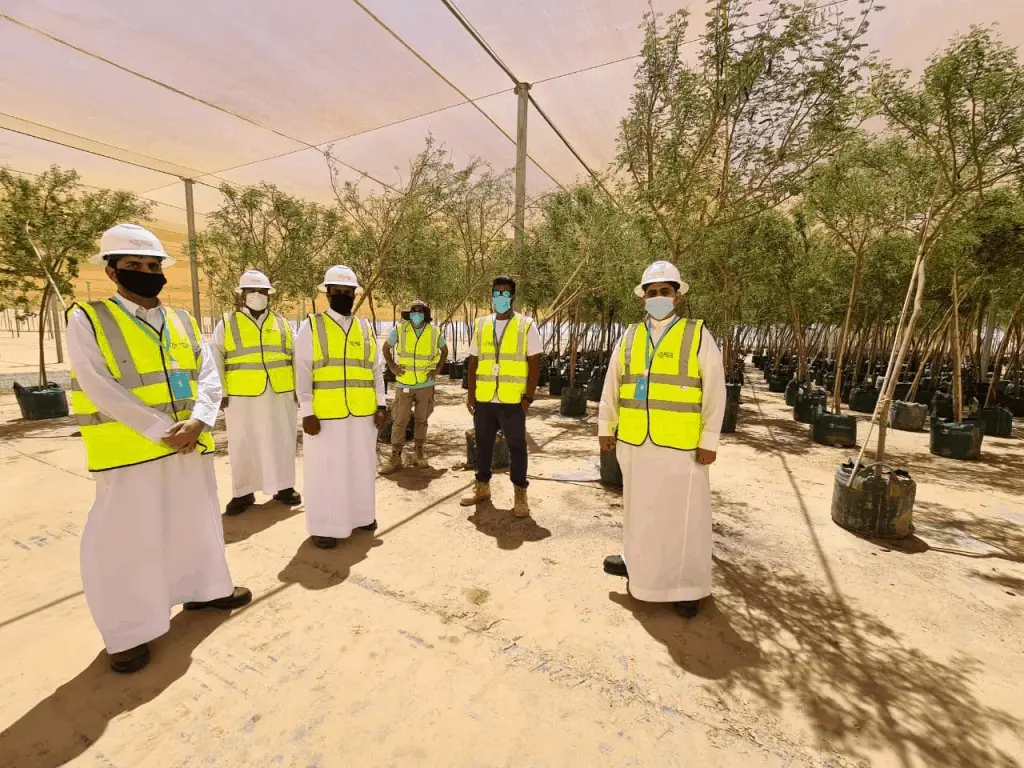 For more details click Sustainability Project Details

TRSDC Launches Design Competition For Students Registered At Saudi Colleges
27th July 2020
The Red Sea Company calls on all current architectural design students and fresh graduates with imagination and skills to design a community center at the future Red Sea coastal village.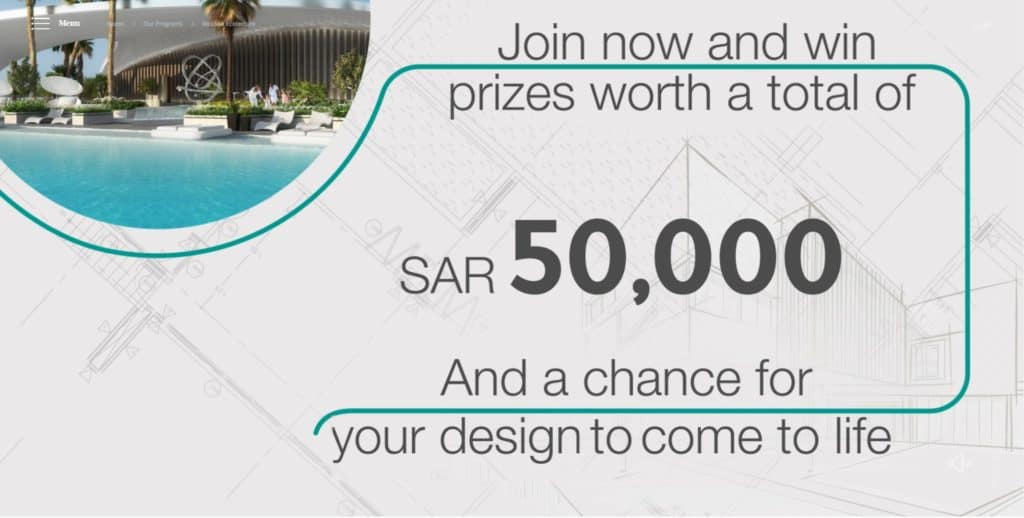 For more details and to register click the following link. Ecotectura Competition

#TRSDC Awards Airport (Airside) Infrastructure Project To Two Saudi Companies in Joint Venture
13th July 2020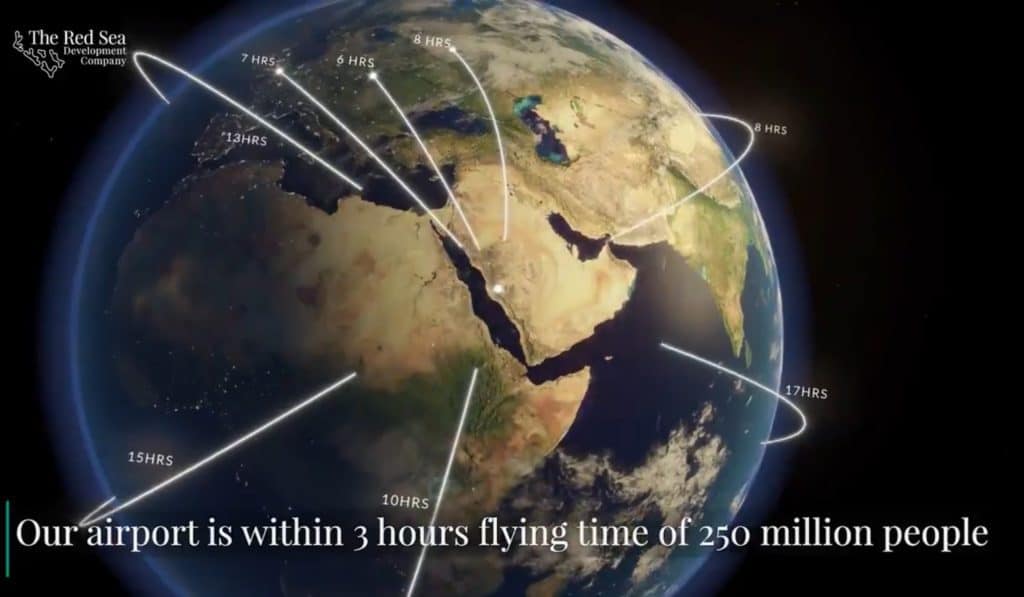 Nesma

& Almabani

will design the runways, pavements, control tower facilities, helipads, and roads.
#TRSDC Begins Offering Jobs Especially If you are A Saudi National Or A Woman
29th June 2020
For a long term career and be part of the TRSDC dream team of developing sustainable tourism and immersive luxury experiences in Tabuk. Click to view the vacancies.
10th June 2020- Onsite Hospital And Medical Facilities For 28,000 Construction Workers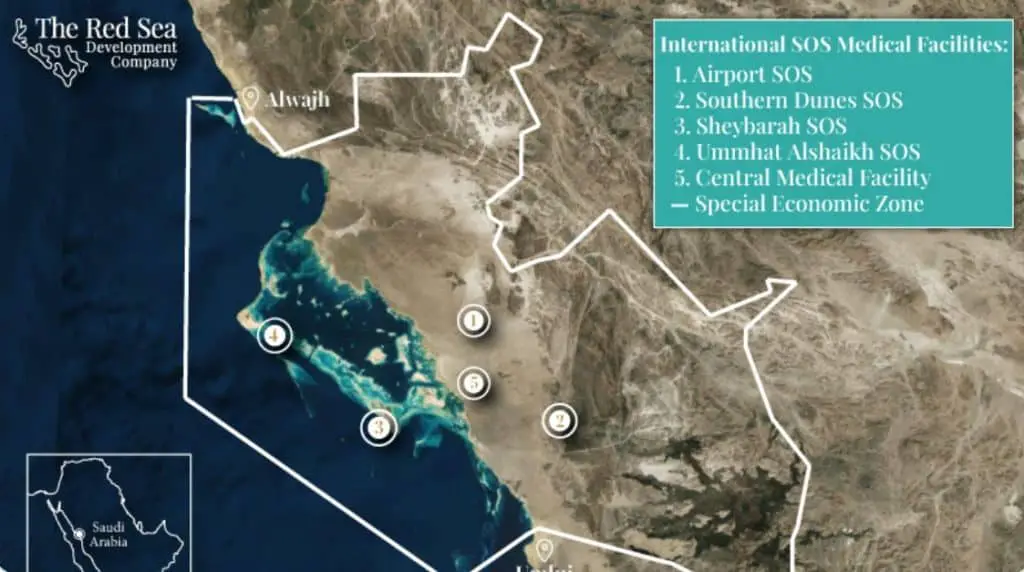 TRSDC awards contract to International SOS

to provide comprehensive medical services and assistance to all workers, staff, and Red Sea site visitors lasting 2.5 years. Read more at Construction News

and The Red Sea Development Company Announces Medical Services Contract Award

#Two Giant Energy Consortiums Submit Paperless Bids for RSDC Utility Packages
13th May 2020
Bids for making power, water, sewage treatment, and solid waste treatment were submitted to be made using solar, wind, bio fuel, and geothermal heat including seawater reverse osmosis plants for drinking and irrigation water. Read more at ME Construction News.

#TRSDC's MoU With Saudi Human Resources & Social Development Ministry
6th May 2020
 TRSDC signs a Memorandum of Understanding with the Saudi Ministry of Human Resources and Social Development for one yearn with the goal of the enrichment of local communities through corporate social responsibility programs. Click to read the Ministry's agreement.
#RSDC Drop Landmark Buoys
1st May 2020
Read the RSDC article

and see a video clip

of divers.
#HUTA Hegerfield and SaudConsult Make The Earth Move For RSDC To Kick Off Phase One
22nd April 2020
The new Coastal Village that will house 14,000 RSP workers will sit nearly 4 meters above sea level. To achieve that HUTA will dig out 2.6 million cubic meters of soil from a nearby hill, then transport it and lay it out on the site in order to raise the land.
The project is called Dynamic Compaction or Rapid Impact Compaction and will take 5 months to complete. Click to see a nice video clip of the earthworks

.
#RSD Researchers Publish New Study To Show Possible 30% Net Positive Outcomes in RSD Projects
7th April 2020
Marine Spatial Planning Scientific paper was published in Frontiers in Marine Science to showcase how development practices can greatly enhance conservation efforts in RSD projects in the 2,081 km2 area of the Al Wajih Lagoon.
Click to read the article entitled Reconciling Tourism Development and Conservation Outcomes Through Marine Spatial Planning for a Saudi Giga-Project in the Red Sea (The Red Sea Project, Vision 2030)

#Honolulu Oceanographer and Coral Reef Chief Joins RSP
29th March 2020
Dr. Rusty Brainard is appointed courtesy Professor of Marine Science at the Red Sea Research Center based KAUST's Dept of Biological and Environmental Science and Engineering. Click through to Linkedin

to read more about Dr. Brainard.
#Jetty Complete and 600,000 Tons Of Rock for Shurayrah
26th March 2020
600,00 tonnes of rock will form the foundation for a bridge that will join the Red Sea island of Shurayrah with the Saudi mainland and other jetties. Click to see the 16 secs video

of the site.
#Worker Cabins And Living Spaces Are Erected
17th March 2020
#Certification in Dark Sky Reserve
27th March 2020
TRSDC wants to become the largest Certified Dark Sky Reserve and will be accredited by Cundall

who will help develop a lighting strategy to create enough light on site that meets the tough criteria (reduce light pollution, and save energy) of the International Dark-Sky Association

. Click to see their site and criteria.
#Local Saudis Begin Work At TRSDC Nursery
16th March 2020
45 freshly trained Saudi employees from Umluj and Al Wajh joined the Red Sea Company's 1.5 million m2 landscape nursery to begin work

.
#KAUST Program Launched to Protect Endangered Turtles
14th March 2020
After a turtle tagging program was completed in 2019, KAUST scientists with TRSDC have launched a turtle tracking initiative

.
#CISCO Joins With TRSDC
10th March 2020
CISOC signs a contract with TRSDC to design and produce a Smart Destination Service platform and ICT Master pl

an.
#TRSDC Investments Increase Triple in 2020
27th Feb 2020
Saudi's TRSDC wishes to triple investments from $ 600 million in 2019 to $1.8bn to the end of 2020.

#TRSDC Ups The Stakes
26th Feb 2020
Ian Williamson TRSDC Project Delivery Officer Tells Supply Companies

To Shape Up If They Want To Do Business.
#Rotana FlipMag Tells All
2nd Jan 2020
Rotana produces a fancy Online Flip Article

about TRSDC Ambitions in the Red Sea, Saudi Arabia
#Elite Graduate Program
16th December 2019
Thousands of young Saudi undergraduate and postgraduates apply to join TRSDC's Elite Graduate Program

. 16,000 applications were received.
Selected candidates will get on the job training and work experience at site offices. The five streams for the 24-month program are:
Governance and Legal
Environment and Sustainability
Engineering
Finance and Investment
Strategy 
The program includes 70% job training, 20% mentoring & 10% classwork.
Read about the launch 13th January 2020

#Brain For Brine Competition Winners Announced
13th November 2019
KAUST and TRSDC announce three winners of the Brain for Brine competition

for their innovative solutions for the sustainable disposal of sea brine.
#TRSDC Commits To Marine Debris Clean Up Program
24th October 2019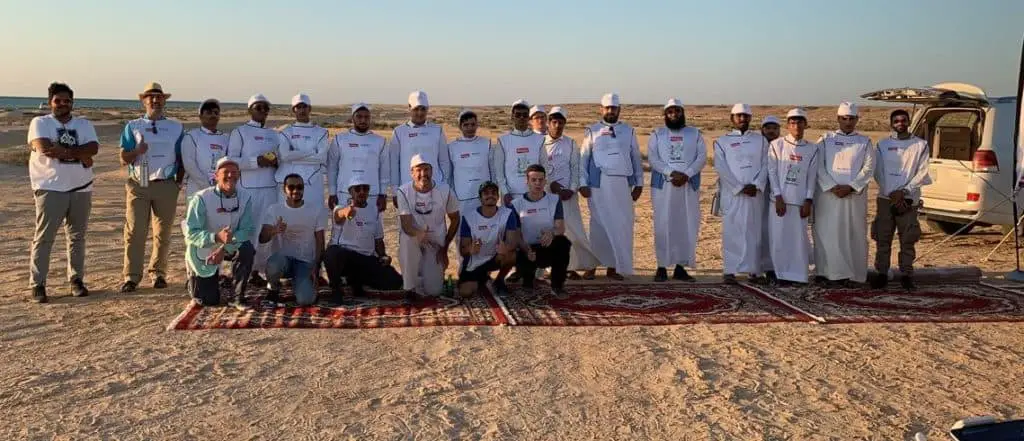 As part of the UN #ACT4SDG initiative, program activists will clean up the 28 km2 site and the Red Sea shoreline debris and rubbish and teach locals how to do the same.

It will include the indigestible waste that sea wildlife consumes and detrimental plastics that eventually enters the food supply. See the short (30 secs) video clip of the clean-up in French

.