I have lived a long time in the Kingdom, but in all honesty Saudi Arabia was the last place I would have considered as a package holiday tourist destination. In the past, the government never wanted tourism and the infrastructure even until today is almost non existent in tourist areas to support a thriving visitor industry.
So, is tourism allowed in Saudi Arabia? Tourism in Saudi Arabia has already begun. Today, it is possible to get a tourist visa online. Rules and directives for tourism were established in April 2018 by the the Saudi Commission for Tourism and National Heritage (SCTH) and the Saudi government began issuing tourist visas in 2019.
If you are from one of the list of eligible countries you can visit Saudi Arabia as a tourist. But there are special conditions that will apply in order to be granted one.
A number of resorts and sites are already operating and others have been identified as destinations for group package holidays.

When asked the about developments in the new tourist regions, a government official explained that:
'the transformed area will cover some 34,000 square kilometres between the cities of Umluf and Alwajh, including its 50 islands, and be governed by laws"

"on par with international standards".

Daily Telegraph
The push for tourism in the country is one of a series of alternative ways to boost the nation's economy and an attempt to move away from a total dependence on oil as as the only source of income.  
The major driver for change is the Crown Prince, Mohammed Bin Salman together with Prince Sultan Bin Salman, the Saudi Tourism Minister, who are both committed to developing Saudi Arabia as a business center and as a major leisure tourism destination for travelers in the region.
What Kind of Tourism exists in Saudi Arabia?  

Currently there are three types of tourist experience on offer in the kingdom. They are:
Religious
Historical / Cultural
Resort / Beaches
Religious Tourism
The religious pilgrimages to the cities of Mecca and Madina are a massive source of revenue for the Saudi government. Each year up to ten million Muslims visit these cities to perform the Islamic duties of 'Hajj' (Greater Pilgrimage)  and 'Umrah' (Lesser Pilgrimage).
Revenues are already substantial and experts have forecast that income from the pilgrimages will reach $150 billion by 2022. They hope to be able to host 30 million pilgrims by 2030 and to upgrade infrastructure and economic mechanism to attract billions of dollars annually.
Cultural Tourism    

To a much lesser extent, historical/cultural tourism exists. Between 15-20 million people visit Saudi Arabia annually. Destinations for many of these visitors include major cities like Jeddah, Riyadh, Yanbu, Jubail, Al Khobar and Dammam together with a list of historical sites such as 'Maidan Saleh', the 'Madinah' Region, 'Diriyah' and 'Al Hasa'.
World class historical, traditional arts and folklore museums are also open to visitors in Riyadh, Jeddah, Madinah, Unaizah, Taif, Buraidah, Tabouk, Al Hasa, Dumah Al Jandal and Al Khobar.

There are also important landmarks some of which include the Mecca clock, the Riyadh 'Fasaleya' Tower, the Jeddah Cornish, Tahleyah Street in Riyadh, Qasaeriya Sooq in Al Hasa, an impeaaive Cable Car ride in Abha, Sakaka attractions and hundreds of beautiful mosques, air conditioned Malls and shopping centres spread throughout the kingdom.
Resort/ Beach Holidays
Beaches situated on the East and especially on the West coasts of Saudi Arabia are the most most stunning and comparable to anywhere else in the world.
Notably, there are the  beautiful beaches stretching 150km long to the north of Yanbu industrial city on the West coast.
The area is known as the 'Saudi Arabian Maldives ' and boasts clear blue waters, abundant, diverse sea life for fishing and Scuba diving, clean beaches, hospitable locals, mild warm weather and year round sun.
Elsewhere and in most towns and cities, beaches are popular locations for locals at the weekends and during holiday times. The town beaches in Al Khobar and Fanateer, Jubail on East coast are kilometres in length, well serviced but underused and hardly exploited.    
How to Get a Saudi Tourist Visa for Saudi Arabia.
Applying for a tourist visa for Saudi Arabia is online and it is easily done in a few simple steps. They are as follows:  
Go to the Saudi government eVisa website.
Fill out an application form
Pay for the eVisa by Credit Card
Get your single entry eVisa sent to you by email
To guarantee that you will get the visa, it is important to ensure you follow the correct steps and that you include the correct information when filling out the application. (MFS)
First, have a valid passport with at least six months remaining before it expires from the date you plan to arrive in the kingdom.
Second, be sure to write your name, address, date of birth, passport details exactly as given in your passport.
Thirdly, ensure that you complete all sections.
Fourth, clearly state your travel plans.

The tourist visa is valid for 30 days and is for package holidays not for solo or ad-hoc travelers. Once the visa is granted, it will be sent to your email address and you should print off a copy.
At the airport when you depart, the airlines will need to see that you have a visa before allowing you to fly. Once, you arrive in the kingdom, customs will already have an electronic copy of the visa together with your passport details.
How Safe is it to be a Tourist in Saudi Arabia?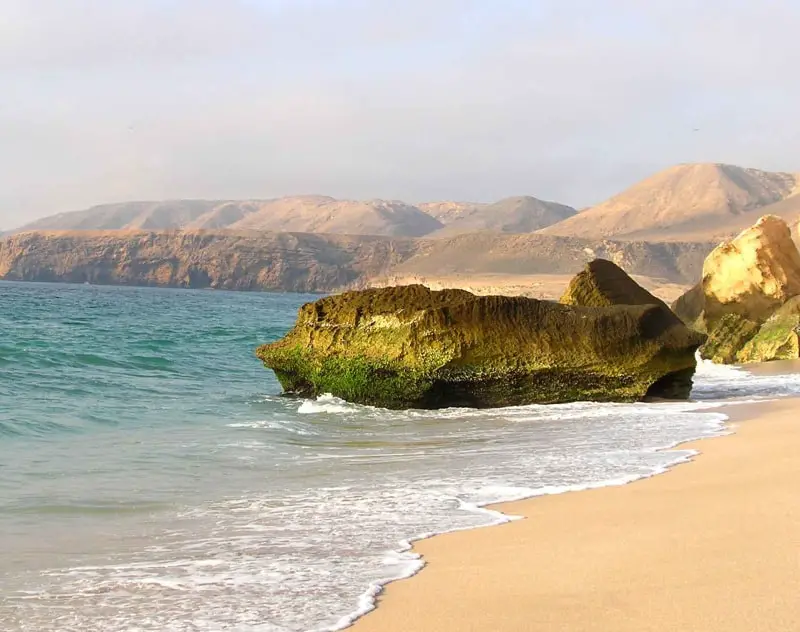 In spite of the many biased media reports, Saudi Arabia is a very safe country to visit. Compared to many other countries, the serious crime rate is very low and visitors often report how positive their experiences have been when living and travelling in and around the kingdom.
Security around the towns and areas reserved for tourists is especially high and the government adopts a policy of zero tolerance for potential mischief makers.
Also, the Islamic laws regulating norms and behaviour for ordinary citizens and residents will be relaxed in tourists areas, dress codes and attitudes to relationships are becoming more flexible.
With this in mind, it is important however to take some necessary precautions.
The official system of law in the land is the 'sharia' which are the rules, regulations and expected modes of conduct derived from the Quran, the holy book of the Muslims.
This means that behaviour that is tolerated, even normal in more open secular countries would actually cause offence in Saudi Arabia and could lead to imprisonment and even more serious forms of punishment.
The enforcers of the moral code of behaviours, the 'Muttawas' working on behalf of the Royal Family in an organization formally known as  the 'Committee for the Propagation of Vice and Virtue' are no longer in operation.
However, the five daily prayers are still strictly observed. During these periods of 30-40 minutes, four times a day, shops and businesses close for the duration to observe formal Islamic prayer.  
The religious police no longer patrols the streets and no one is coerced or even comments about who attends or who doesn't prayers in the mosque. Those fearful days are in the past.
The following is a list of things you should and shouldn't do during your stay and when moving in and around the kingdom.

You shouldn't:
Criticize the Royal Family, Saudi Arabia and/or Islam
Drink Alcohol openly or Get Drunk
Use Recreational Drugs
Import & Eat Pork and related products
Possess and Share Pornographic materials
Take Photographs of Locals especially Women
Flirt, Chat and Have Open Boyfriend/Girlfriend Relations
Flaunt homosexuality
Play Loud Music in Public
Proselytize Your Religion even if You Are Muslim
You should:
Keep your ID/Passport with you at all times
Dress Conservatively
Keep Good and Polite Relations with others
Be Very Patient and Bearing
Be Accompanied By a Male Guardian for Women under 25.
Learn some useful Arabic phrases and sentences
Learn something about the Islamic religion and Beliefs.  
Additional General Advice
Make Your Visit Intentions Clear
Decide before you fill out the application form which visa you need exactly. Are you a visitor or tourist? The visitor visa will be issued because you intend to visit relatives, friends and/or specific events such as business meetings, exhibitions and events etc.
The tourist visa is for package holidays to a resort or for a historical/cultural tour of famous places and landmarks.  
Plan Ahead
Apply for a visa well ahead of time because the process of getting decision and the issuing of the visa is slow. You can try, but do not expect to get a visa at the last minute. It simply wont happen.
Individual or Group Bookings
Visit visas can be made by individuals but tourists visas will be issued to those travelling in groups and using designated tour operators.
If you apply for a visa for you and your significant other, make sure you are married. Visas will not be granted for unmarried couples.
Single women under the of 25 will not be granted a visa unless with a guardian. Usually women must have a male sponsor, but this law is being relaxed for tourist visa purposes.
Be Respectful of Others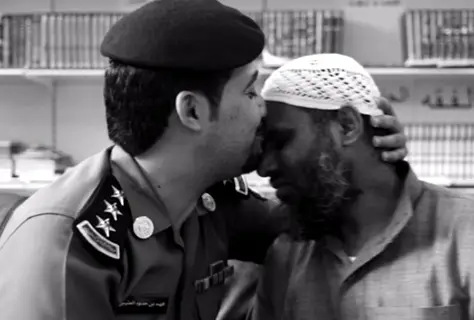 You may not like or agree with restrictions you experience in the kingdom like no bars, nightclubs and controls on social relations. Remember though that is the law of the land as mandated by the 'Allah' almighty. Everyone in Saudi Arabia prefers it that way. You are a guest in the country and have to accept the differences. So, show respect and courtesy to others at all times.
Don't Take Pictures of People
Do not under any circumstances attempt to take picture of women either individually or in groups The law is very strict on this particular matter.
Smartphones are everywhere and internet and social media is available to everyone, 24/7. However, people really do not appreciate others taking photos of them without their express permission.
Music is prohibited in public.

In general, you cannot casually hear music in supermarkets, shops, hotels and public places. In private, in the comfort of your own home or in the car, it is another matter.
Having said that, music concerts are now starting to happen in Riyadh and Jeddah, so this attitude is slowly beginning to change.
Do Not Come with a Religious or Political Agenda.
Do not come to Saudi Arabia with the idea of converting people to your own religion or political point of views. Some followers of Western Christian beliefs and practices feel that Muslims are sorely misguided and headed for hell.
For this reason, they try to enter the kingdom with the express intention of wanting to 'save' Muslims and have them convert to Christianity. This practice is completely prohibited and attempting this can land you in serious trouble.
Related Questions

Are there any packages tours going to Saudi Arabia?  Yes, there are already a number of companies offering package tours to major cities and tourist destinations in the kingdom. The list will only increase.
Is it safe for women to go alone during the day and at night? Yes, today many women can drive, go out alone with families to shopping centers, Malls etc unimpeded and are free to conduct their business as routinely as anywhere else in the world. No one will stop, question or interfere with them in any way, shape or form.