Like thousands of expats, my university job was Saudiized in 2022. Alhamdulillah, and by God's grace, the government invited me back to work for one more year. 
This near-miss got me wondering about my own and the futures of millions of other expats currently working in Saudi Arabia.
So, I did some research, and here is what I found.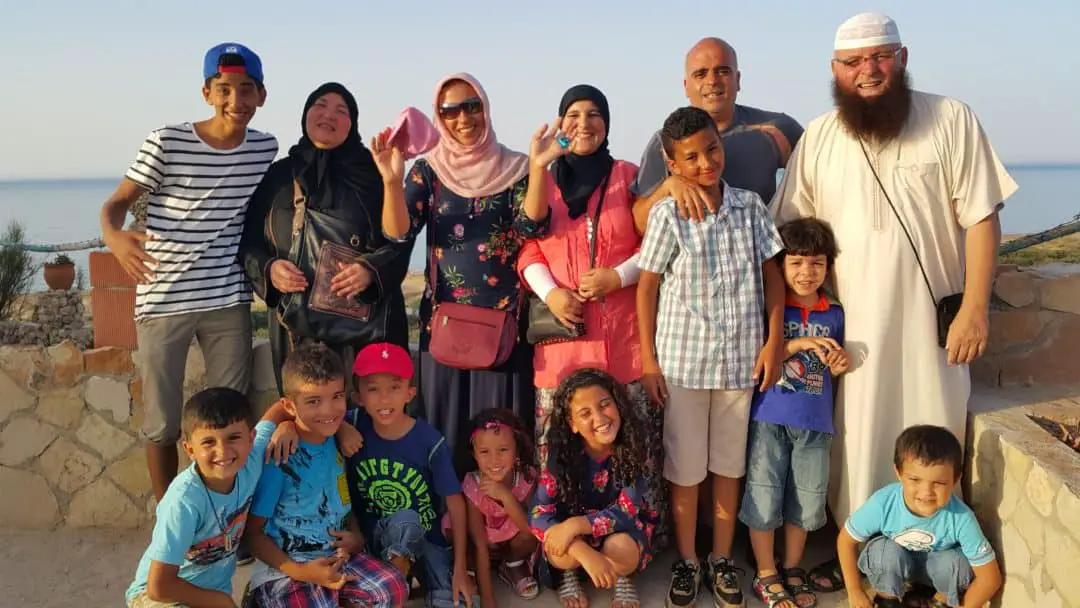 Is Saudi Arabia Still A Land Of Opportunity For Expats?
Stagnant expat salaries, mass lay-offs, hiring penalties, personal levies, and high shop prices have shown Saudi intentions. It is replacing foreign workers with Saudi nationals and sending them back to their home countries as soon as possible. The Nitiqat program is ensuring this happens quickly. 
The writing is on the wall for expat workers. Those who survive the cull will be the overworked, underpaid, and poorly treated workers doing jobs that Saudis refuse to touch. 
Here is what Saudi Arabia is doing to achieve its Vision 2030 goals by providing jobs for Saudi nationals. 
Saudization
Expat Levies
Punitive Hiring Expenses
Stagnating Economy
Rising Prices
15% VAT (Was only 5%)
Penalising Private Companies
Sending Expat Home
1. Saudiization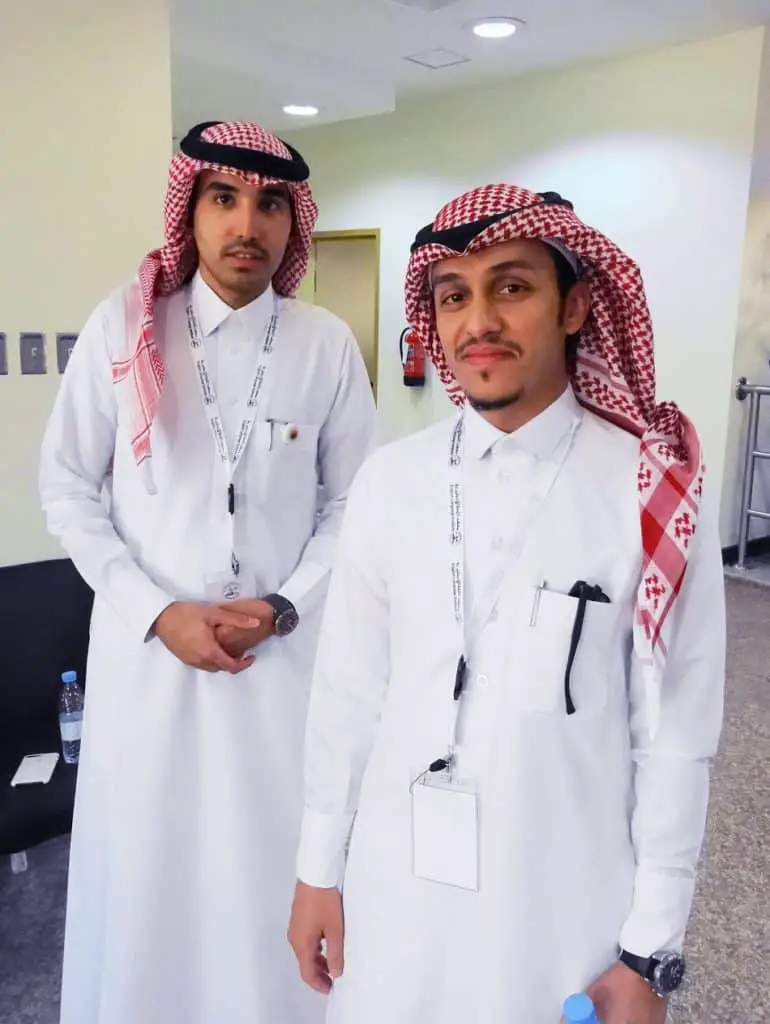 The Saudi national employment scheme, also called Nitaqat (2011), aims to get more and more Saudi men and women into work and reduce national unemployment. 
The scheme forces private enterprises to employ Saudi nationals in the place of non-Saudi workers. For decades, foreign workers have dominated the job market. 
It is also a central part of the 2016 Saudi Vision 2030 reform program. 
Read in-depth information about the topic in the Inside Saudi Guide To Saudiization and the Nitiqaat Program

. 
2. The Expat Levy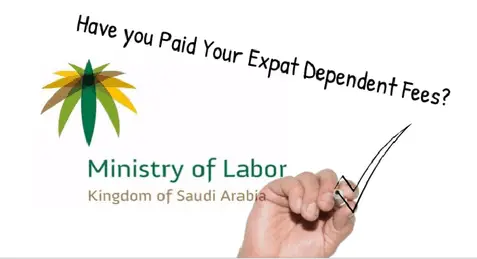 The expat-dependent levy is a punitive personal tax. It applies to all the expat family members residing in Saudi Arabia. 
All foreign employees working in the commercial and private sectors must pay it every month. 
Private-sector foreign workers must pay to have family members reside with them in the kingdom. 
So, what exactly does the expat levy cost? The fee has grown incrementally from 2017 until today. 
The personal fees beginning in July are as follows and are payable for each dependent per month:
2017- SR 100 
2018 – SR 200 
2019 – SR 300 
2020 – SR 400 
Today – SR 400
You can read about how to pay the expat levy and its terrible effects in the Inside Saudi article, The Real Costs Of The Expat Levy In Saudi Arabia

. 
3. Punitive Hiring Expenses – The Expat Business Levy
As of January 2017, Saudi Arabia charges an additional tax on companies called the Expat Business Levy. 

It is a penalty tax for hiring foreign workers over Saudi workers.  
The table below indicates the higher costs charged to companies with more expat workers than Saudis.
The fee is to be paid for by the employee, though the company may voluntarily foot the bill.
For companies with many expat staff equal to or not exceeding the number of Saudi employees, the lower amount (below) charged per month. 
Unfortunately, the companies must pay the fee. The company charges per expat worker as of January 2018 are as follows.
2018 – SR 300 or SR 400 
2019 – SR 500 SR or 600 
2020 – SR 700 SR or 800 
Today -SR 800
4. A Stagnating Economy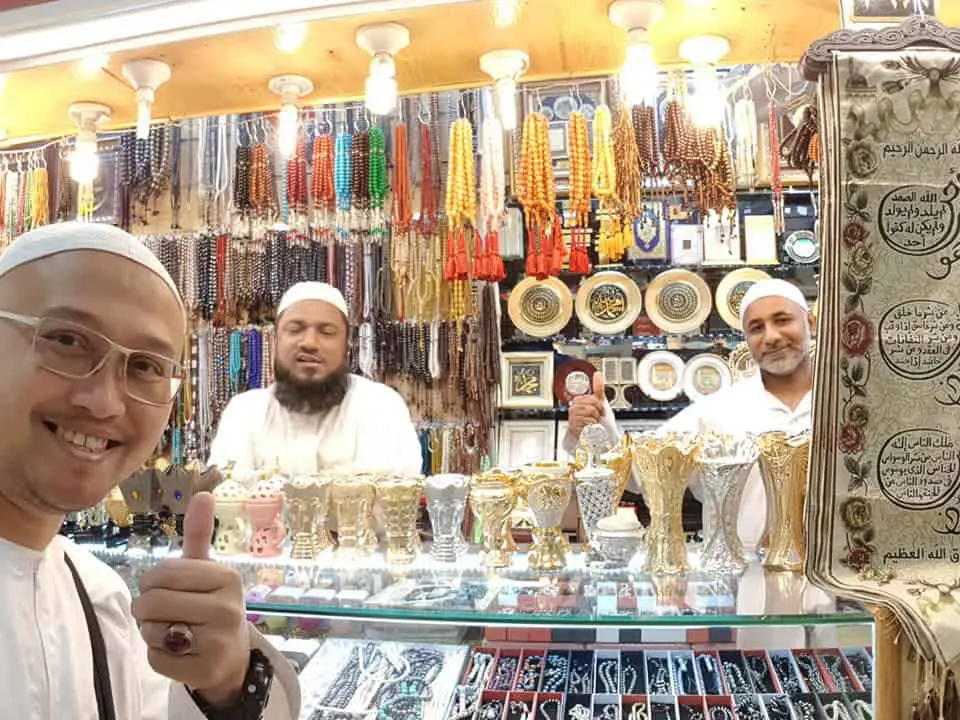 The departure of foreign workers and their families has negatively impacted the economy. Businesses and the private sector are under strain.
Thousands of expat workers and their families have been hit badly by the levies and cannot afford to pay the exorbitant levies each month.
For this reason, many thousands of foreign nationals have returned to their home countries or sent their families back home and continued working in the kingdom on a single status. 
The most affected nationals are Asians from India, Pakistan, Sri Lanka, the Philippines, Bangladesh, and Nepal.
Statistics show that in 2019, 800,000 or more foreign workers per year were returning to their home countries.
Ironically, too, employment figures for Saudis have risen by 13%.
Businesses And House Rents Are Badly Affected
The Jeddah Chamber of Commerce (JCCI) has predicted that 25% to 30% of all private businesses may shut down because of a loss of skilled expat workers.
In 2020, 15.6% of business establishments in Jeddah were on the verge of collapse, and 11% were facing financial hardships. 
Also, rental prices have plummeted in Saudi towns and cities. The streets and newspaper classifieds are full of ads for vacant apartments, houses, and shops.
5. Rising Retail Prices

In the last five years, restaurant and retail prices have risen sharply. Today, shopping bills are 100% higher than five years ago. 
The massive rise in prices means that many expats can no longer survive with a family in the kingdom. 
For example, in 2015, a 1.5-litre bottle of fresh milk cost SR 8 at Panda supermarket. Today, it is SR 15. 
English Cheddar Cheese, which was SR 25 a kilo today, has reached SR 89. 
A litre of petrol used to cost SR 0.45; now it costs SR 2.33.
Prices for all goods and services have doubled or tripled in the last five years.   
6. VAT 15% (Was only 5%)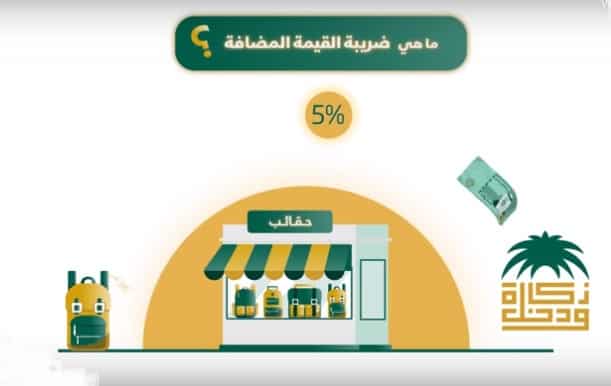 In 2017, Saudi Arabia introduced a VAT tax for the first time. It announced it would impose a 5% value-added tax (VAT) on goods and services starting on January 1st, 2018.
I was further surprised when, on July 1st, 2020, VAT charges rose to 15%. 
The combination of high retail prices and 15% VAT has increased the financial strain and burden for everyone, especially for low-paid expat workers. 
To read about Saudi VAT, what it is, and how to calculate and pay it, read the Inside Saudi article, What is VAT in Saudi Arabia?

7. Penalizing Private Companies For Hiring Foreign Workers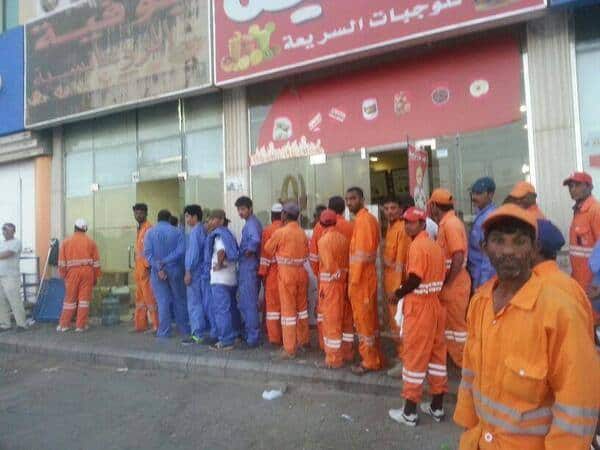 In addition to expat business levies, Saudi Arabia has increased employment costs for companies that employ an expat majority.
They charged additional punitive fees for non-compliant companies where expat workers outnumbered Saudi workers.
The government will reimburse the fees to companies that become compliant within 12 months. They will also upgrade them to the "Green" category in the Nitiqat job replacement program.  
To see the fees, the calculations, and reimbursements, click and read Inside Saudi, Guide To Saudiization And The Nitiqat Program

. 
8. Repatriation Of Expats To Their Home Countries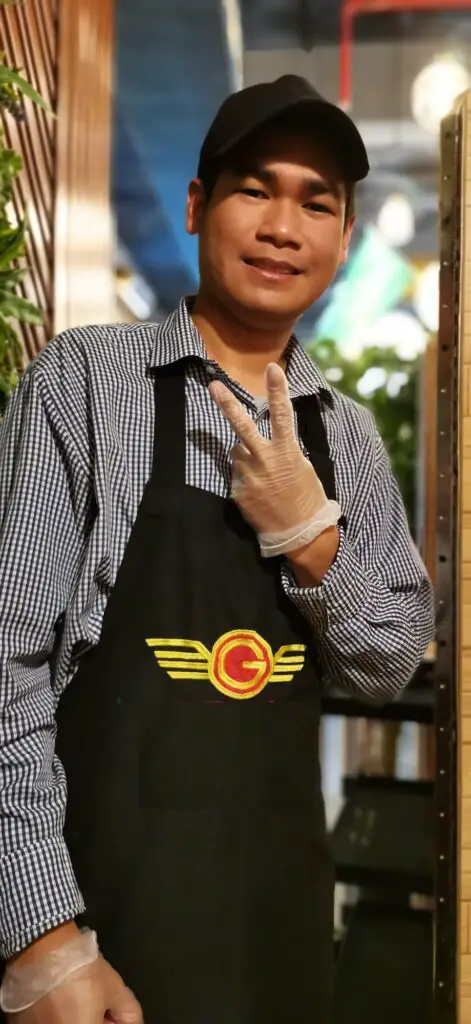 Forced repatriation of expat employees is now commonplace in the kingdom. The government publishes figures, but it is impossible to get the exact updated figures.  
Even foreign workers and their families, who have run businesses and made money for Saudi sponsors for decades, must leave for good. 
Workplaces in public and private sectors are increasingly becoming Saudiized by both male and female Saudis. 
The Future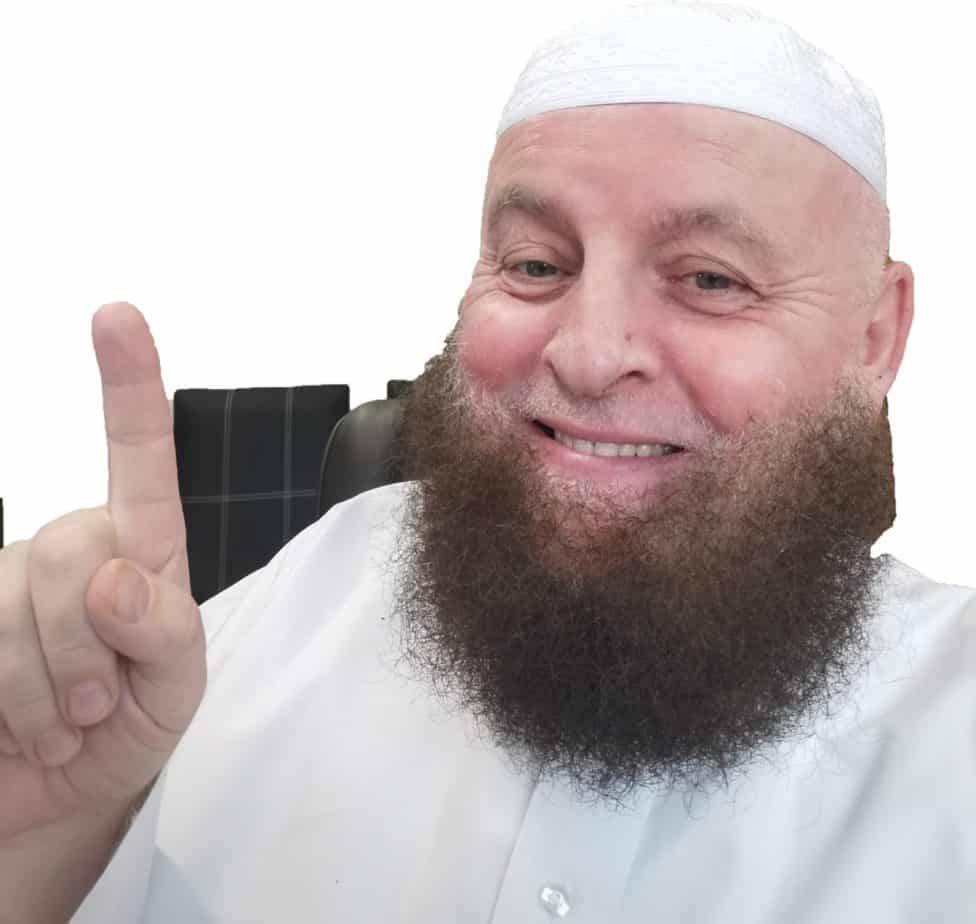 Saudi Arabia is no longer the land of plenty or with great opportunities for expats. 
The kingdom is not as desirable a location for foreign workers as it once was due to Saudiization, 15% VAT, a stagnant economy, governmental restrictions, and termination threats.
The Nitqat program has resulted in many more jobs for Saudis, especially women. 
Yet, in spite of the massive yearly deportation of foreign workers since the program began, unemployment has dropped to only 12.5%. (30.9% for women and 7.6% for males).  
Observers explain that in addition to the vast scale of 'fake' Saudization', the market still needs to:
Shift the Saudi labour force to take on higher-paying white-collar professional service roles and create a working class of Saudis willing to do service sector, retail, and construction jobs.

Saudi Gazette, 2018