Unless you live by the sea, one of the most frustrating things about life in Saudi Arabia is that there are so few things for children and young people to do.
All of this is about to change with the opening of the new Qiddiya entertainment complex in Riyadh. Our kids are so excited about the prospect that we are already making plans to make the long journey to visit this new mega-project.
So what exactly is the Qiddiya entertainment project in Riyadh? Qiddiya is one of a series of giga-projects to be constructed in Saudi Arabia. It consists of leisure and theme park,  entertainment centers, sports and fitness, animals, outdoor activities, arts and culture and sports career development and business opportunities.
In addition there are restaurants, recreational centers and dozens of hotels. The Saudi government, Public Investment Fund (PIF) is funding the project.
It is based approximately 40 km away from the capital Riyadh in an area of about 314 square meters of unused desert.  It is 2 times bigger than Disney World in Florida and is set to attract millions of local and international visitors each year.
Who built Qiddiya?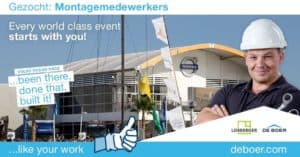 Most of the infrastructure of Qiddiya is being built  by the Losberger De Boer sponsored by the UAE-based event management company, Duvent.
Losberger De Boer is an international building contractors which has more than 700 projects around the world each year.
In Saudi Arabia, DeBoer is involved in construction of the Electric Grand Prix in Riyadh, 15 buildings for the Public Investment Fund (PIF), Project X, the largest temporary exhibition Hall of the King Abdullah Economic City and Qiddiya, the entertainment City.
Most of the funding for the Qiddiya project comes from public investment fund (PIF) which is a sovereign wealth fund owned by Saudi Arabia, founded specifically for the purpose of investing funds on behalf of Saudi Arabian government.
Other sources of funds come from companies involved in the entertainment industry and other investors and entrepreneurs.
The PIF has a portfolio made up of approximately 200 investments  20 of which are listed on Tawadul, the Saudi Stock Exchange.
Its involvement with Qiddiya is in response to a series of social challenges in Saudi Arabia
These include 1. a severe lack of leisure entertainment options for young people and families, 2. a huge young and fast growing population, 3. rapid social change, 4. the creation of industries not based on oil,  and 5. the health and development of the nation.
What did Qiddiya cost to build?
According to local sources, costs for infrastructure alone reach up to 30 billion riyals ($8 bln) and eventually Qiddiya will be worth tens of billions of riyals.
Who provided Qiddiya the theme park type entertainments?
There are a lots of suppliers and companies involved in providing entertainment for Qiddiya. However, the theme park on offer is the creation of the Six Flags Brand theme park giant based in Florida, USA.
Founded in Texas in 1961, they currently manage over 25 theme park properties consisting of water parks and family entertainment centers across the USA.
Six Flags are responsible for opening the first entertainment park its kind in Saudi Arabia. Competition with Qiddiya in the kingdom is almost zero and the expectation is that the project will be an outstanding financial and public success.
When discussing business opportunities for the Qiddiya Investment Company CEO Michael Reininger commented:
'Today, we invite investors creators and operators from around the world to explore what a one-of-a-kind project like idea has to offer.


CEO Michael Reininger 
How long did it take for Qiddiya to be built?
Discussions about building an entertainment complex of this kind first took place in 2016.  The actual building projects began in 2018 and it is set for completion by 2022.

Why was Qiddiya built?

There are two main reasons why Qiddiya exists. First, since the 1960s, the Saudi population has grown rapidly and an ever increasing numbers of young people are looking for places to spend their money.
Second,  many Saudis go abroad for their annual holidays and weekends spend  20 billion dollars each year outside the kingdom.
The Saudi government wishes to capture some of that income by creating leisure facilities in Saudi Arabia and so encourage Saudi families to stay at home and spend their money in their own country.
Also, the former senior vice-president of worldwide production for Walt Disney Imagineering Matthew Priddy of Cumming Corporation. noted:
'It has to be so compelling that people would want to go back. Repeat visitation is very important, because at the end of the day, this is a business.'


Matthew Priddy
Why choose Riyadh as a location for the Qiddiya mega entertainment project?
Qiddiya wishes to cater to  largest population center which is Riyadh with  approximately 7 million people.
Also, because if its central location it is accessible from many of the outlying cities and regions of the kingdom.
Saudi Arabia says that the project will create up to 60,000 jobs over the next 10 years and it also expects  that Qiddiya will attract up to 17 million visitors during the first decade of operation.
Who will visit Qiddiya?
Almost two-thirds of the population in Saudi Arabia is under 35 and choice of entertainment opportunities are so few.
The new project expects to attract 1.5 million visitors annually when the first phase opens in 2022.
It will include young Saudi nationals, Saudi  and expat families, foreign visitors and tourists who are expected to be visiting the kingdom in the future.
CEO Michael Reininger from the USA is a seasoned project manager who has worked previously on a high-speed rail system in Florida, managed large-scale resort developments for the Walt Disney Company, and was a senior executive at the engineering firm AECOM.
He commented that:  
"Capturing as much of (those $20 billion expenditures) as I possibly can is the objective and at the same time creating a bigger pie so that I can get the disproportionate share of that bigger pie that we create at the same time,"

CEO Michael Reininger
What is on offer at the Qiddiya entertainment mega-complex?
Visitors can expect to find more than 300 leisure and  entertainment facilities. They principally include:
Theme Park on Fun Attractions
Sports and Wellness Programs
Motion  and Mobility
Nature and the Environment
Arts and Culture
Real Estate and Community Services
1. Theme Park
The theme parks will be a great place for kids and family to experience plenty of entertainment and fun.
The complex includes a huge theme park with fun roller coaster rides, water parks for splashing and cooling down, educational facilities, museums and an amusement park.
2. Sports and Wellness
Qiddiya will provide giant sports facilities for games and events and also in order to develop the talents of budding Saudi athletes, the creation of training and sports play facilities.
The infrastructure will be offered for use for individual sports, aquatic  sports, recreational type sports, medical and wellness centers and a sports academy training facility.
It is hoped that with Sports and Wellness will encourage a healthy lifestyle for young Saudis and as a means to develop their career opportunities.
It will also foster opportunities for the next generation of Saudi Olympians, paraolympians and professional sports people.
3. Motion and Mobility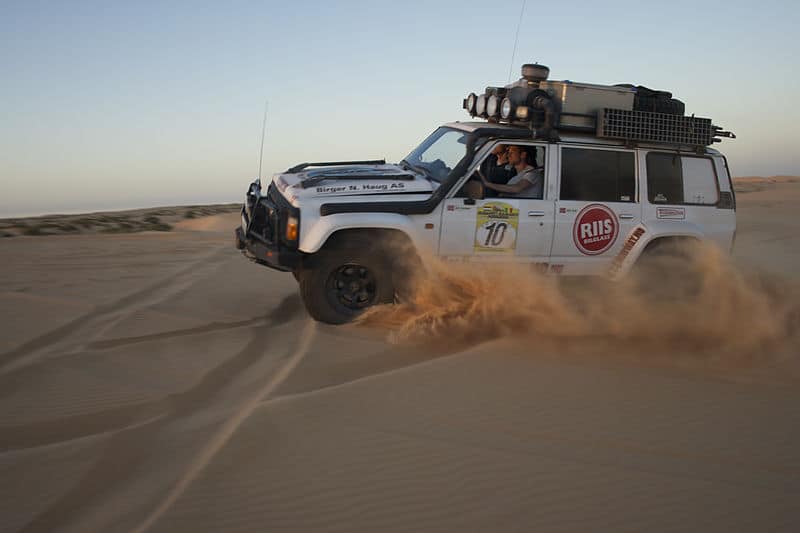 Motion and Mobility will be an exciting and exhilarating motor & bike sports experience with educational programs that will also explore opportunities from small and medium-sized businesses. (MFS)
It will include Off-road driving sports, on-track car racing on motorbike racing sports,  air (flying) sports, and technology and engineering parks.
4. Nature and the Environment

Nature and the environment experience will be about discovering the great outdoors, animals and conservation and learning sustainability issues.
Facilities will include a getting up close to the animals park,  desert gardens with interesting flora and fauna, camping experiences and exploration, environmental conservation and many outdoor adventure activities.  
5. Arts and Culture
Qiddiya arts and culture will be the creation of facilities and programs that introduce people to the performing and visual arts, exhibition centers, educational and learning opportunities.
Facilities will include theaters/arts areas, cultural centers facilities, educational centers and exhibition areas.
6. Real Estate and Community Services

At Qiddiya you will also find all the components that makeup a 365 days a year, 24-hour day city.
It will have places to stay,to work,  to play, to eat and to shop. It will also have everything that the city should have and all the creatures comforts that visitors require.
These will include dozens of hotels, residential accommodation, shops and retail areas, logistics support, resorts with swimming pools, creative work spaces and light and industrial real estate.

How do you get to Qiddiya?
Qiddiya is a 50 km drive southwest of Riyadh taking about 1 hour and 20 mins. It is located on an escarpment, part of the Jabal Tuwaiq mountain range, close to the village of Al Muhimaya.
Related Questions
What are the investment opportunities at Qiddiya? Opportunities for investment exist for businesses and investors from hotels, spas, retail, restaurants or other financial investors looking for great growth potential in a booming entertainment market.  
What work or employment opportunities are there at Qiddiya? The Qiddiya project is constantly hiring motivated, team leaders and players to join their expanding operations in Riyadh. Click on the following link to see the latest vacancies on offer.