January 2023 – Beginning 8th Jumadah 11 – 1444
Tuesday 31st January 2023 – 9th Rajab 1444
#$1 million a week Ronaldo is having a ball in Saudi Arabia

. He's set for life!
#New report reveals how KSA is doing economically.

It includes monetary, fiscal and labour market statistics in a twelve-month forecast as part of the government's Vision 2030 strategy.
#30-year-old Saudi Omar Al Anazi wanders off from friends in Cleveland

and never returns. Lost in action!
#KSA oil prices to Asia get lowered for 4 months straight

.
#The Saudi monarch attends CORE Diriyah E Prix Race

on Friday and Saturday together with kings from all over the world.
#88 Year old Fairuz won't perform in Saudi Arabia only in the Lebanon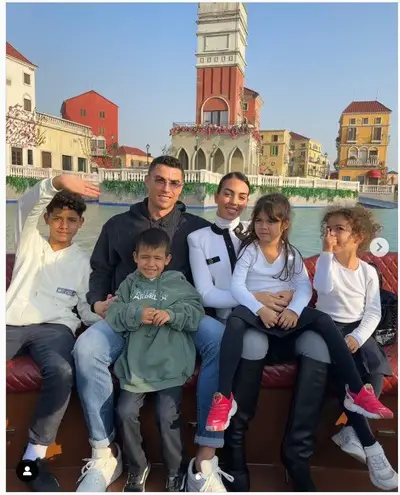 Monday 30th January 2023 – 8th Rajab 1444
#The world media never stops talking about Red Sea's new mega tourism infrastructure award to Al Yuni contractors.
#The first Red Sea Hotel is hiring staff f

or the first time. Get in line!
#Saudi Arabia denounces Copenhagen Holy Quran burning again

#KSA- Let there be peace – condemnation of Israeli attacks on citizens
#After two deadly attacks in Palestine, KSA urges de-escalation and restraint

.
#Saudi monarch seen and greeted i

n Al Ula restaurant in video
#Ronaldo invites former Manchester United friends to see him play

for Al Nasser.
Sunday 29th January 2023 – 7th Rajab 1444
#Hollywood Reporter shows how KSA is buying heavily into the entertainment sector

.
#Mike Pompeo ex US Secretary of State raves about the Saudi monarch

in his book Never Give An Inch
#KSA condemns gun attack on the Azerbaijan Embassy

in Tehran.
#KSA and Chad sign an agreement

to do military training, logistical support, medical, military, cultural and social activities are terrorism awareness programs. Chad speaks Arabic

too!
#Ronaldo is revelling in his new life in the Saudi kingdom

gloats the Daily Mail.
#Lucid Group Inc (fancy electric cars) shares skyrocket

at the suggestion PIF will buy it out. It already owns 62%.
Saturday 28th January 2023 – 6th Rajab 1444
#Evgeny Lebedev rabbits

about about the Red Sea project and its plans.
#Al Nasser lose 3-1 to Al Ittihad and Ronaldo hasn't scored yet. A $176 million a year signing.
#Amnesty International appeal to Moroccan prime Minister Aziz Akhannouch

NOT to repatriate Saudi terror suspect Hassan Al Rabea for fear of human rights abuses and unfair detention and trial.
#Nicole Marie Rodgers

murders 25-year-old Saudi student Al Waleed Al Gharbi

in apartment in Philadelphia, USA after he helped her carry luggage in from her car. She is a drug addict and later robbed him.
#Israel massacres 9 Palestinians in Jenin house

raid on Islamic 'terror squad' pretext. Woman aged 61 also killed and 20 more wounded, 4 seriously. In reality, it was revenge for 2 rockets fired.
Friday 27th January – 5th Rajab 1444
#Youth digital media company VICE MEDIA signs a $50 million deal with Saudi MBC

to create ARABIC food, music, fashion, arts, and video game content and provide training and mentoring to creators.
#Nazaha the kingdom's very active anti corruption body investigate 2,364 cases,

charge 307 individuals and arrest 142 in Saudi ministry organizations.
#KSA needs to borrow $12 billion

says Reuters
#Saudi Princess Haifa bint Abdulaziz Al-Mogrin to head UNESCO's World Heritage Committee and next meet up is in Riyadh in Sept 10-25th 2023.
 "Saudi Arabia is home to 6 millennial world heritage sites and 11 intangible heritage elements, Saudi Arabia will proudly host the 45th session of UNESCO's World Heritage Committee in September— it's a new chapter in our evolving history."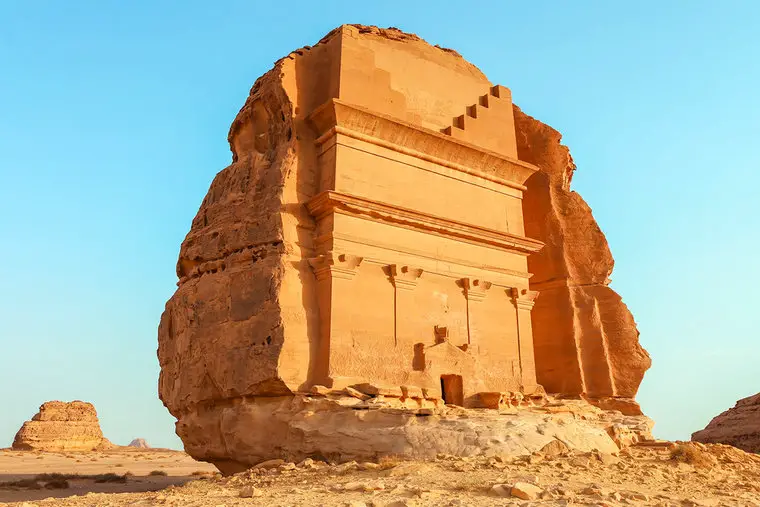 #PGA Tours is taking Saudi PIF to court

contesting they caused golfers to beach their contracts with PGA by joining up with LIV Golf circuit. The sweeteners were too difficult to resist!
#OIl giant ARAMCO's venture capital arm to buy to invest $14 million in drone operations and uncrewed traffic management (UTM) group Terra Drone for surveying and infrastructure development. Up, up and away!
#Talk of a KSA buying $8 billion giant turtle shaped (tera)

yacht for 60,000 guests, malls and beach clubs. No details who!
#SEVEN

to build new entertainment centre in King Faisal Road Tabuk

consisting of e-karting, indoor golf, 10 lane bowling and a10 screen cinema. Fun, fun, fun!
Thursday 26th January 2023 – 4th Rajab 1444
#Saudi Arabia plans to make the islands of Tiran and Sanafir a tourist destination,

including hotels and casinos, which Israelis can visit.
#Saudi Central Bank says it's experimenting with CDBC – Digital Currencies
#French man declares his love for Saudi Arabia,

wears Saudi clothes, lives here teaches French and is Muslim.
#Biden backs off from punishing KSA for cutting oil production

and opposed

 a resolution introduced by Senator Bernie Sanders to ban US logistical support for airstrikes by the Saudi-led coalition in Yemen

.
#Arab states condemn

(led by KSA) Edwin Wagensveld, leader of the Pegida movement in the Netherlands, tearing up a copy of the Quran in front of the Dutch parliament in The Hague during an anti-Islam protest on Sunday, a day after far-right politician Rasmus Paludan burned a copy of Islam's holy book in front of Turkey's embassy in the Swedish capital Stockholm.
#FIA president Mohammed Ben Sulayman calls for caution

concerning the $20bn Saudi Arabia F1 bid to take over Formula 1.
#Ronaldo's model girlfriend and son watch their dad

win 1-0 at Mrsool Park in Riyadh.
#Closer Saudi relations with China and the Yen

could isolate USA and the kingdom to enter BRIC – a community of states with emerging powers.
#Bloomberg how Saudi Arabia and others spend money

: rescue aid with conditions, trade with currencies other than $US, Russia in Turkey, Abu Dhabi and Qatar.
Tuesday 24th January 2023 – 2nd Rajab 1444
#Saudi handball team finish third place i

n President's Cup group 1.
#More Joy lavender carpet Award

s nonsense for the likes of Sofia Vergara and others.
#Pakistan is reeling over Saudi Arabia's cash a

i

d


for reforms expectation.

#Bashar regime in Syria allows Saudi sugar and petrochemical imports

in the country for the first time in a decade. The relations freeze is beginning to thaw. It's complex though! Read to see why!
#Ronaldo did not score in his debut match with Al-Nassr

which won 1-0. Poor English indeed. The writer must be Spanish or Portuguese.
#LuLu Financial holdings (not the supermarket chain) enter Saudi Arabia and India

to set up a remittance business for Indians living abroad sending money home. Indians sent home $800 last year.
#Muslim countries experss outrage at the Q

uran burning escapade in Sweden

.
#Saudi Zakat, Tax & Customs Authority to start maximum a 2 hours customs clearance

initiative in all its land, sea, and airports to speed up imports.
#The Red Sea Global (RSG) gives AL-YUNI building contracters SR1 billion

to construct infrastructure for the Amaala project

– a super luxury holiday resort in the Red Sea.
#Brand new Qiwa knowledge centre


platform

by the Ministry of Human Resources and Social Development with services and solutions for the labour sector. With user-friendly bells and whistles.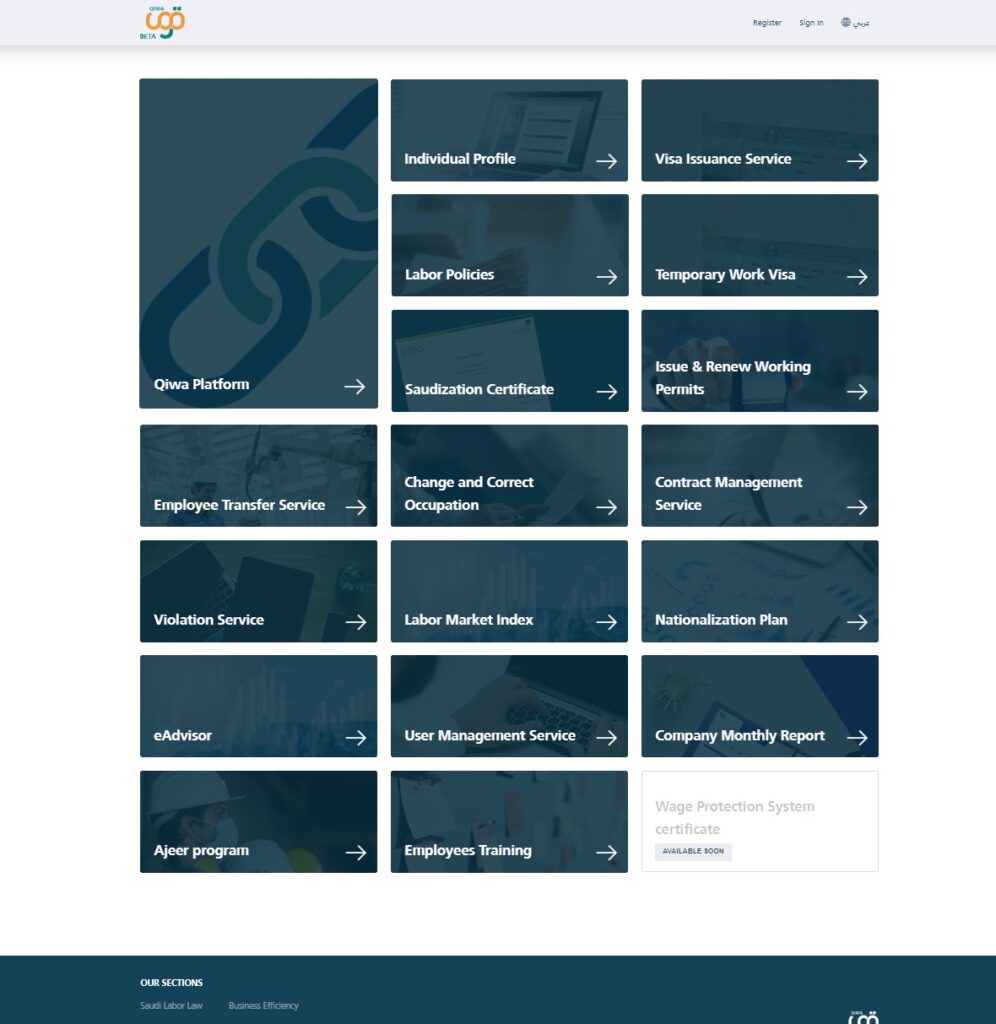 Monday 23rd January 2023 / 1st Rajab 1444
#Joy Awards honor Arab and international singers, artists, directors and social media influencers

in one big party.
#Far right extremist

s

headed by Rasmus Paludan ritually burn the Quran in

Turkish Embassy protest in Stockholm – Saudi Arabia complains to the Danish authorities for providing them a permit to gather
#KSA immigration arrest 16,196 residency violators

– 9,343 violators of the residency system, 4,037, the border security rules, and 2,816 of the labour laws. ONE WEEK ONLY 12th-18th Jan
#K-Pop supergroup Blackpink perform a pop concert in Riyadh

on Friday to a sell out crowd
Sunday 22nd January 2023 / 29th Jumadah 11 – 1444 (Month 6)
#Saudi Entertainment Ventures

(SEVEN

) to spend $50 billion on 21 'discovery' Warner Bros themed entertainment centres in 14 Saudi cities
(Click to see a quirky SEVEN promo

. Click on the video when you get there. It's superbly done!)
#Women WILL be allowed to wear bikinis and come as non-married couples

at Red Sea Resort destinations. No surprises there!
#Amnesty International accuse Saudi Arabia of using superstar soccer matches to deflect criticism of poor human rights records and whitewashing a bad reputation

says Peter Frankental UK's economic affairs director.
Saturday 21st January 2023 / 28th Jumadah 11 – 1444 (Month 6)
#KSA is China's second best go to for crude oil after snapping up cheap Russian crude.
#KSA eyes Formula 1 purchase

and could pay $20 billion. For cars, umph!
#We won't friend you till the Palestinians' get a state – KSA says to Israel. Sock it to 'em.
#Riyadh is all about football

Italian Super Cup final (Milan vs. Inter), the Spanish Super Cup final (Barcelona vs. Real Madrid) and the Cristiano Ronaldo vs. Lionel Messi showdown. Yawn!
#Would love him, but Messi isn't coming to Saudi Arabia. Not yet at least!
#The Saudi women's national football team win their first trophy playing Pakistan, Mauritius, and Comoros. Yes, females!
#Saudi Arabia is trying hard to get Ukraine and Russia to settle their differences

. They want stable relations with OPEC and keep prices normal. Get in line, world!
#Kylian Mbappé a football player with PSG enjoys being in Saudi Arabia –personal Instagram snaps for his 95.5 (wow) million followers

#New construction of 'The Line' part of $500 billion NEOM megaproject can be seen from space. A skyscraper 200 meters wide and 170 kilometers long? Go figure! Squiggle the mouse and see for yourself.
#New KSA corporate law to strengthen regulatory requirements and procedures

will support business growth and investment. Read about the Ministry of Commerce's new move to provide an effective and fair framework for corporate governance.
#Isreal (Netanyahu) wants to cosy up to Saudi Arabia.

Yuck! They'd better stop the slaughter first.
#It was right to defy the USA by cutting oil production in 2022

after Russian OPEC agreement says Saudi foreign minister Prince Faisal bin Farhan Al Saud -a new turn in KSA foreign policy some say.
Friday 20th January 2023 / 27th Jumadah 11 – 1444 (Month 6)
#A team of scientists at KAUST (Husam Alshareef, postdoc Zhiming Zhao and coworkers develop cheaper more environmentally friendly batteries that use ammonium cations

as charge carriers. Great to read!
#Excellent article by Karl Mathiesen discussing the resilience of the northern Red Sea cora

l with tourism and scientific and political discord threatening future well-being. Super photos of coral and Red Sea damage.
Thursday 19th January 2023 / 26th Jumadah 11 – 1444 (Month 6)
#Health insurance for Umrah pilgrims reduced substantially from SR 235 to only SR 87

for 90 days visa.
#Saudi Airlines to issue "Your Ticket is a Visa

" program, which enables travellers on board its flights to enter Saudi Arabia for a period of 96 hours for a visit or to perform Umrah.
#Saudi Arabia will be the fastest growing economy in 2023

– Mohammed Al Jadaan. KSA will be all renewable energy and have NEOM smart city.
#KSA will give continue giving international aid and grants but now wants reforms

. No more free lunch.
#Design For The Futuristic Red Sea's Sheybarah Resort released

.
#Actor Johnny Depp spotted in Al Ula

#KSA wants good relations with Iran to focus on its own development said Saudi Foreign Minister Prince Faisal bin Farhan Al Saud

# NEOM $500 billion megaproject is progressing. See it growing in a three-minute video.

Ignore the 8 sec ads.
#Saudi Arabia is willing to trade oil in currencies other than the US dollar

announces Saudi finance minister Mohammed Al Jaadaan

. At last!
Tuesday 17th January 2023 / 24th Jumadah 11 – 1444 (Month 6)
#Hypothyroidism (underactive thyroid) among dialysis patients less common in Saudi Arab

i

a

. Its diagnosis gets missed or mistaken for other conditions. A must-read for anyone interested in kidney disease.
#Massive changes for Saudi women

that benefit men too – Australian based Tracey Shelton explains. Tracey knows it all. She ain't here, but she asked. A thoughtful article.
#Visitor Kevin West comes to Al Ula

and tells a long, convoluted story but manages to describe a lot of what is happening there. Wordy!
#Anjani Trivedi discusses PIF's goal to invest $15 billion for mining copper, nickel and lithium. She or he (not sure) also questions foreign investors and international confidence about the kingdom. Nicely explained!
Monday 16th January 2023 / 23rd Jumadah – 1444 (Month 6)
#49 countries now eligible for instant KSA tourist visas

plus valid US or US and Schengen visitor visa holders – used to be 33
#Beautiful camels compete in

R

i

y

a

d

h


festival pageant say

Arab news with prizes up to $26 million – Funny!
#Daily Mail says Jeddah's Al Itihaad and Al Hilal want to pay Lionel Messi $400,000 per year

to play for them. His current contract with Paris St. Germain runs out in June 2023—no end to the lunacy!
#Ministry of Hajj and Umrah make new agreement to drop all C O V I D restrictions

with Morocco and bump pilgrims numbers up back to pre-pandemic levels levels. They'll be so pleased.
#Saudi inflation rises 3.3%

as local prices rise, again say Reuters – Ouch, ouch and ouch again for us!
#Wizz airlines (Hungary) doing new flights between Riyadh and Budapest

– Aviation Source News – the most beautiful Eastern capital
# The Saudi PIF supposedly doing a deal worth $AU896 million with WWE

as alleged sexual predator Vince McMahon returns to the ring. More lunacy reigns!
#Saudi Arabia continues arresting illegals – 15,734 illegals in a week for iqama and labor violations and illegal border crossers – surely, they just want a life
#More need for improved and more effective antibiotics to combat rise of (carbapenem non-susceptible Gram-negative bacteria

) in Saudi hospitals a well written study announces in Cureus – smart germs getting smarter