#It Will Rain And Thunderstorms Will Occur In KSA Till Sept 5th, 2022
31st August 2022
It will storm and conditions will be hazardous in Western, Central, and Southern Saudi Arabia, especially near rivers, streams, and creeks.
Cities could become deluged and landslides are possible.
Crisis 24

forecasts
#New Housing Projects In Dammam And Al Qatif
30 August 2022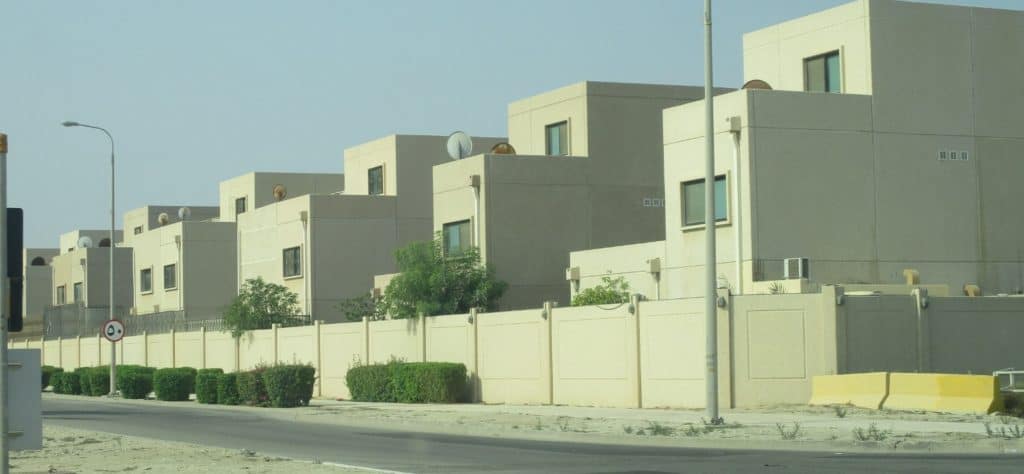 More than 7,700 new homes will be built at Al Wajiha (Dammam) 5,400 housing units with 27,000 residents and Qumra (Al Qatif) with 2,300 new housing units.
Trade Arabia

reports
#In 2022, Saudi Arabia's Economy To Grow Faster Than China, India, and Booming Asia
30th August 2022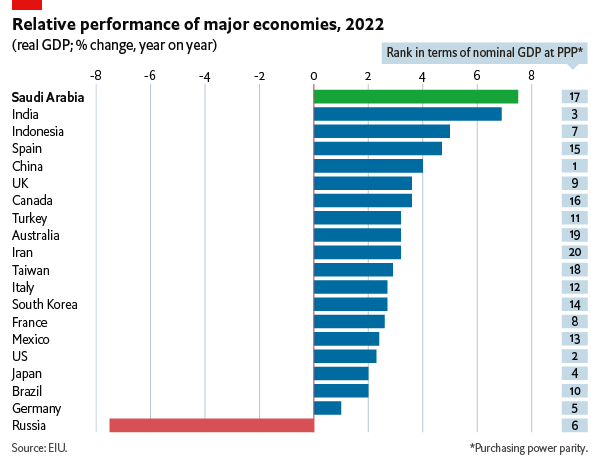 High oil prices, increased production, sound economic fundamentals, high-risk investments, and proper budget management have all helped to shrink the country's public debt, raise it out of recession and keep the consumer price index in balance.
You MUST read this wonderfully scripted Economist Intelligence article

that completely summarizes KSA's optimistic financial outlook.
#Sri Lanka Wants KSA To Build An Oil Refinery In The Country To Assist In Its Economic Crisis
30th August 2022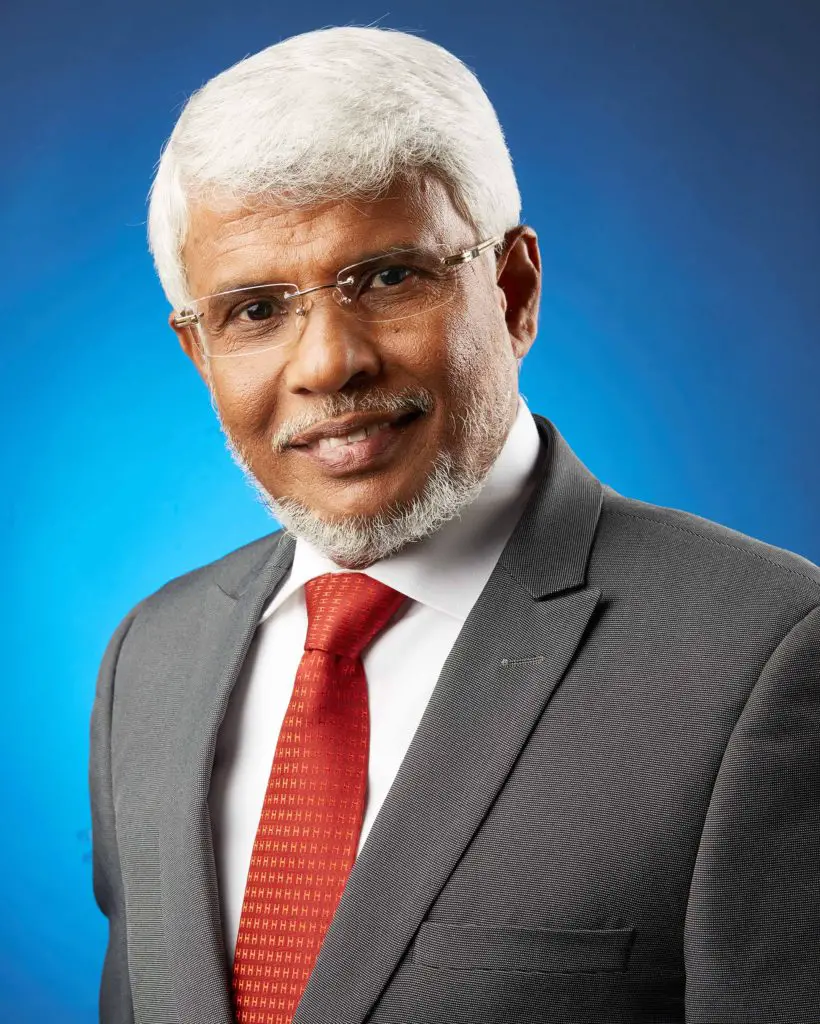 In Saudi Arabia, Sri Lanka's Environment Minister Naseer Ahamed talks with Saudi Deputy Minister of Foreign Affairs Waleed Al-Khuraiji and CEO of the Saudi Fund for Development Sultan Al-Marshad.
Sri Lanka would like deeper business relations with the kingdom.
Read Arab News

for more details.
#KSA Gets Really Tough On Retail Tobacco Sales
30th August 2020
No sales To those Under 18
No kids Allowed In tobacco/ shisha Shops
Shops MUST close at 12 pm unless a 24-hour licence
Tobacco sales in closed packs of 20 units only
No bulk tobacco purchases allowed
No importation of products carrying tobacco ads allowed
Tobacco salespeople must wear a uniform
Tobacco shops/point of sales MUST be regulated
The Saudi Gazette

tells it all.
#268,529 Pilgrims Arrive In Saudi Arabia Since The Start Of Umrah In One Month Of- Muharram
29th August 2022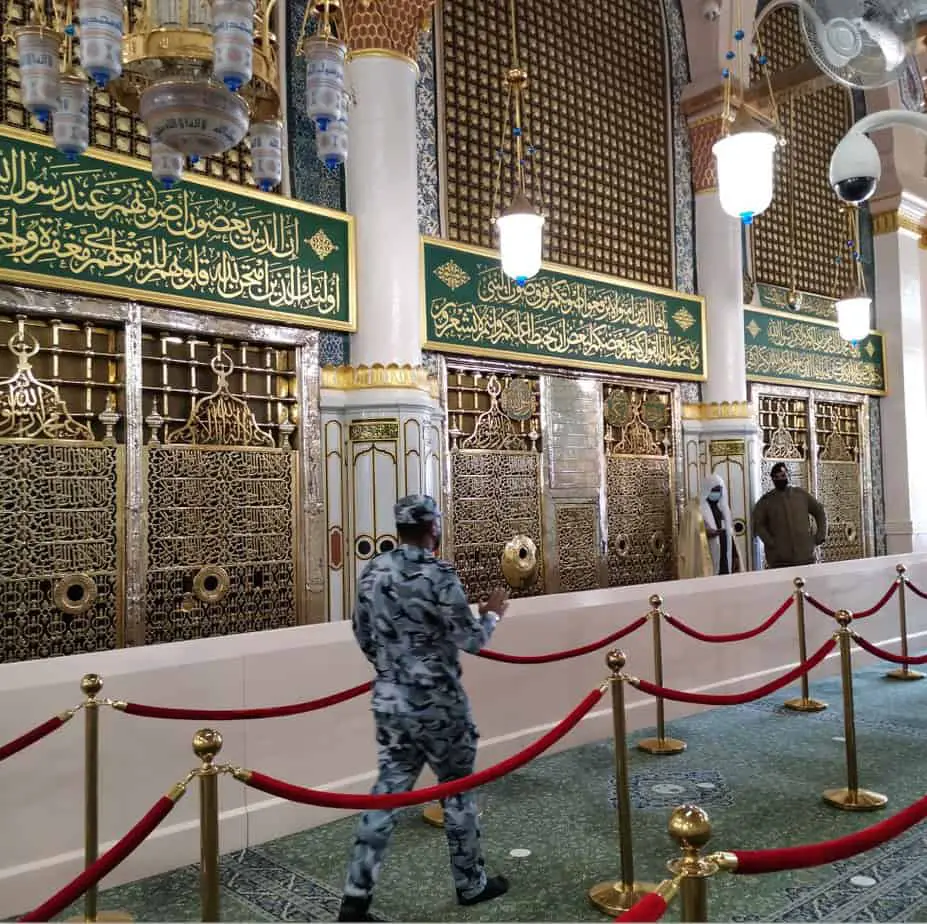 100,000 people came to Madinah
127,789 Indonesians for Umrah
90,253 Pakistanis came for Umrah
36,457 Iraqis came for Umrah
22,224 Yemeni nationals came for Umrah
12,959 Sham residents came for Umrah
See Saudi Gazette article

for brief details
Expat Money Transfers Abroad Tumble By 7.3% Between July 2021-2022
29th August 2022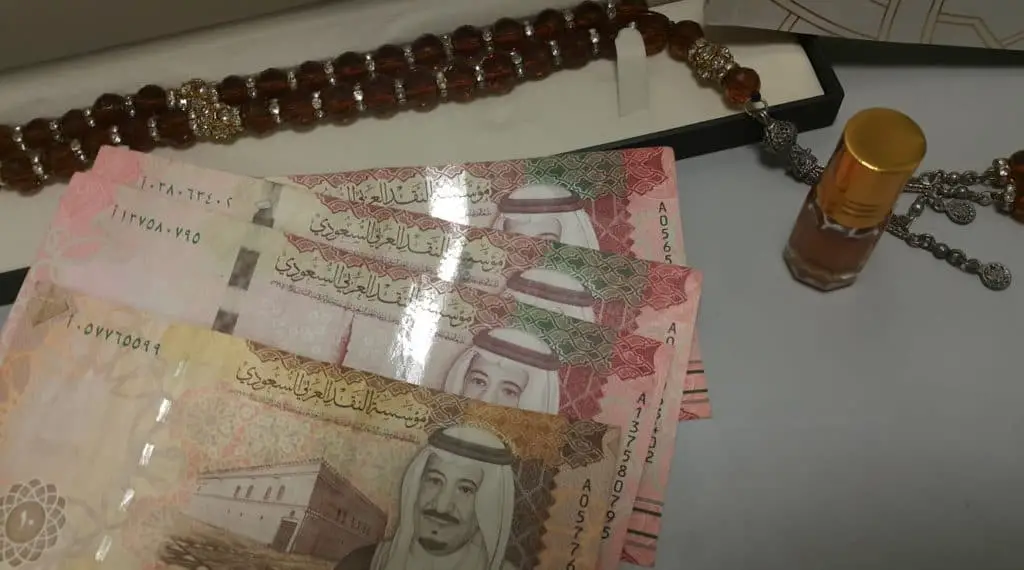 Today, it's only 11.6 billion SR compared to 12.5 billion SR in 2021. They correlate the level of foreign (expat) personal remittances with increasing levels of Saudization.
Read more in Saudi Gazette

.
#Oil Prices To Asia Could Fall In October 2022
29th August 2022
The price fall is prompted by sluggish Asian demand.
Reuters

shares the news.
#5 Million Kids Return To School In Saudi Arabia
29th August 2022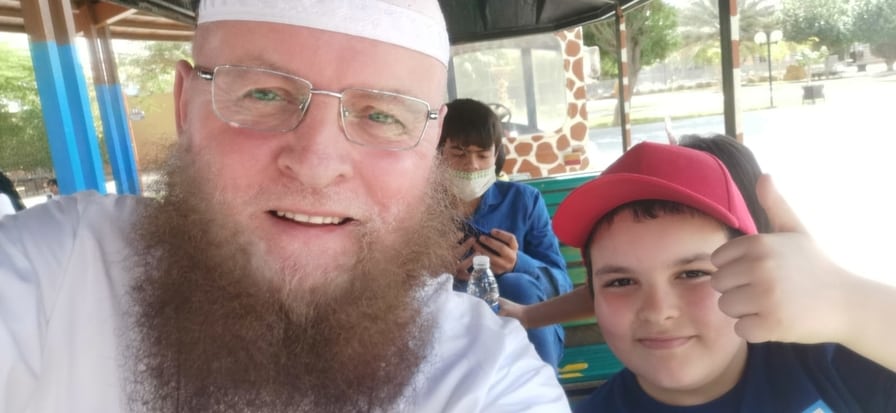 The kids started back to school this week on Sunday 28th August after a restful long summer holiday.
The Minister of Education stressed the back-to-school campaigns about the theme of staying healthy and health awareness.
See Zawaya

#FIVE More Old Mosques To Be Renovated And Restored
28th August 2022
Al Bayah Mosque – Wadi Mina, Makkah
Al Khidr Mosque-66km from the Haram
Al FathMosque-MAdinah
Al Jubail Mosque– Ta'if
Abu Anaba Mosque– Harat Al Sham, Jeddah
Two More unknown Mosques, Jeddah
The mosques will be 'painstakingly preserved.
Read Salam Al Amir's Informative Brief Description of each project in The National News with pictures

#China Buys 6.56 Million Tons Of Oil From KSA (1.54 million bpd)
21st August 2022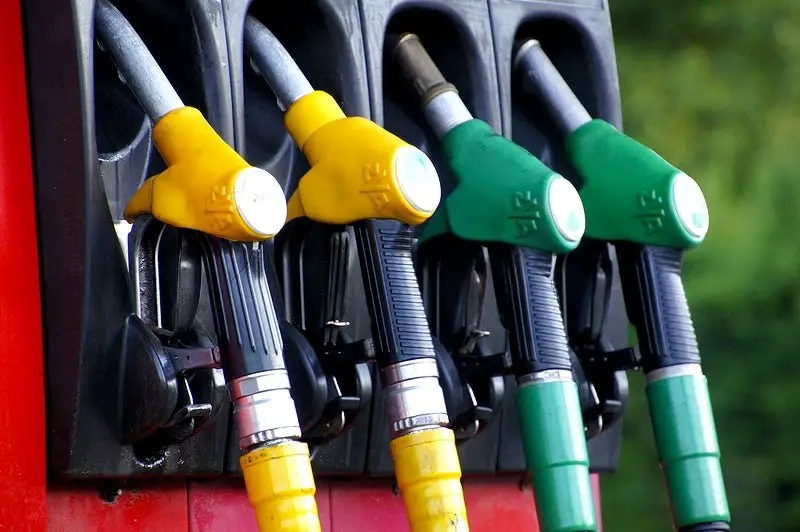 Russia supplies China the most. They also sell the cheapest-7.15 million tons (1.68 million bpd)
Al Sharq Al Awsat

#Anthony Joshua Forfeits His Heavyweight Title In Jeddah
21st August 2022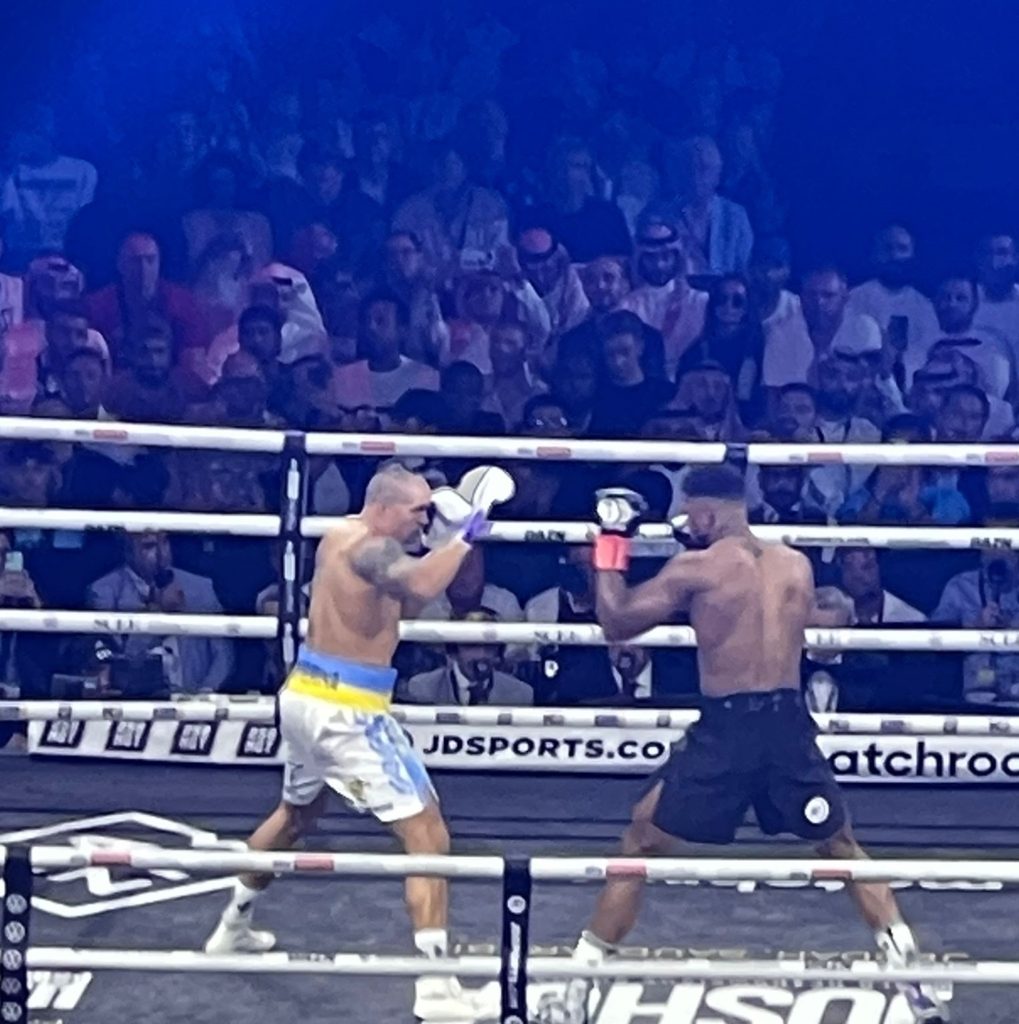 Joshua missed it by a hair.
The Sun Sport

#Uzbekistani President Shavkat Mirziyoyez Comes To KSA for Business Talks And To Do Umrah
20th August 2022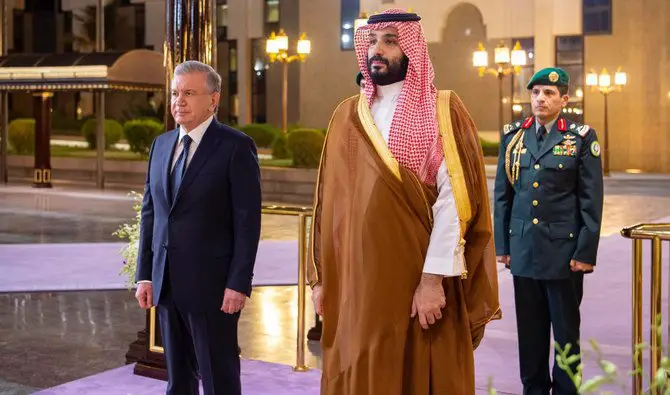 The president meets Crown Prince Mohammed for talks about improving business relations between Uzbekistan and Saudi Arabia. He and other government officials also do Umrah and left KS on Friday.
AzerNews

– Uzbek President meets Crown Prince Mohammed for business talks.
Arab News

– Uzbek President does Umrah.
#Israel Military Travelers Can Fly Over Saudi But Are Not yet Allowed To Fly Over Oman
17th August 2022
Omani – Israeli relations are still limited. Soldiers can't easily fly to the Far East.
Middle East Monitor

– MEMO
#CEO Wanted -Could You Be The NEW Saudi Airlines Boss?
18th August 2022
Some experienced American and European bosses do not want the job of running Saudi Arabia's new Saudi airline. They are struggling to find the right man/woman for the job.
Yahoo explains

it.
#Jordan's Prince Hussein Bin Abdullah (28) To Marry Saudi Rajwa Al Saif (28)
18th August 2022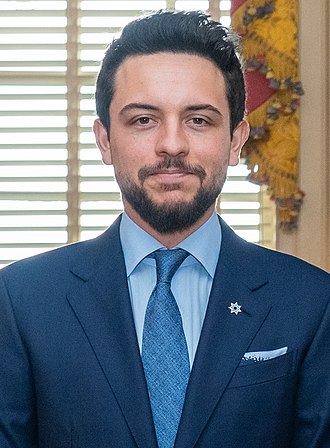 They got engaged in Riyadh at her family's house. Members of the Jordanian royals attended the party.
Arab News

describes the joy.
#BBC Slams KSA's Human Rights Records As UK's heavyweight Anthony Joshua And Ukraine's Olenksandr Usky Gear Up For (Re)Title Fight In Jeddah on 20th August 2022.
16th August 2022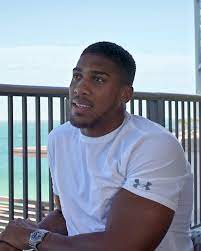 In recent years, boxing gyms have grown massively in KSA and the first women's professional bantamweight fight featuring Ramla Ali will also take place at King Abdullah Sports City on 20th August 2020.
Read BBC's moaning report.
Read about the boxing history of encounters between Anthony Joshua Olenksandr Usky.
#American Rapper To Sing In Jeddah At A Heavyweight Boxing Match
16th August 2022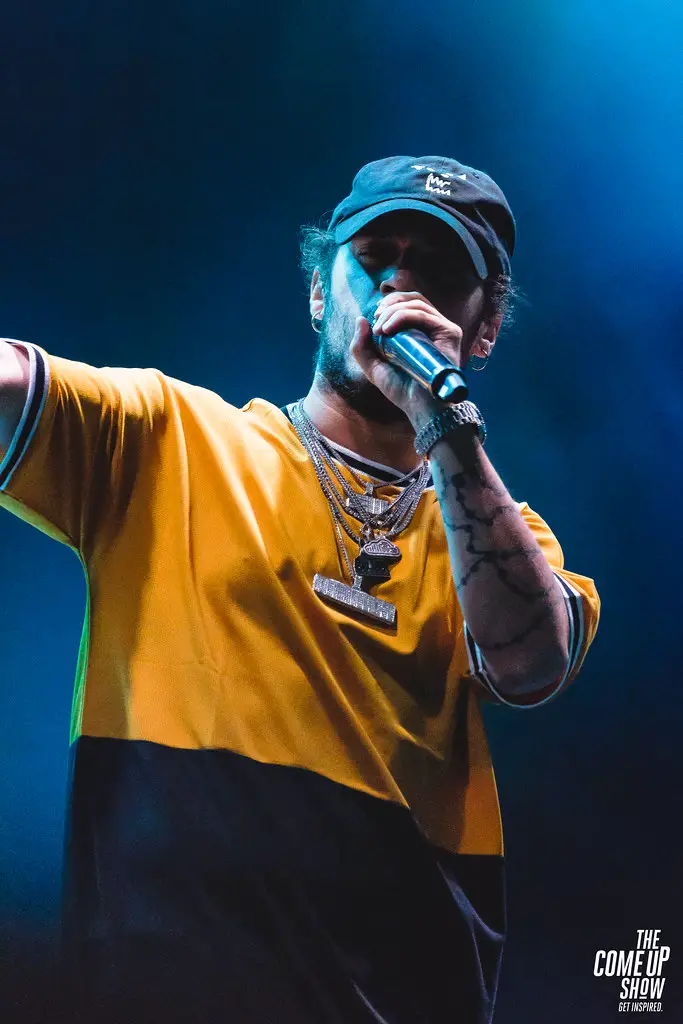 Self-made Spotify star, Russ

will debut at the rematch between Anthony Joshua and Oleksandr Usyk, on August 20th in Jeddah.
KAWA

#PIF Buys $ billion Worth Of Stock In US Amazon, Alphabet, JP Morgan, BlackRock and Meta Platforms
16th August 2022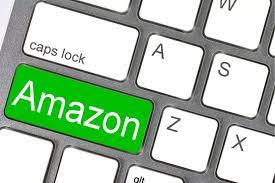 The PIF has also bought shares in 17 US companies that include Microsoft, Home Depot, Costco and Starbucks.
See paid Bloomberg

article for details.
#The LINE-Could you live there?
16th August 2022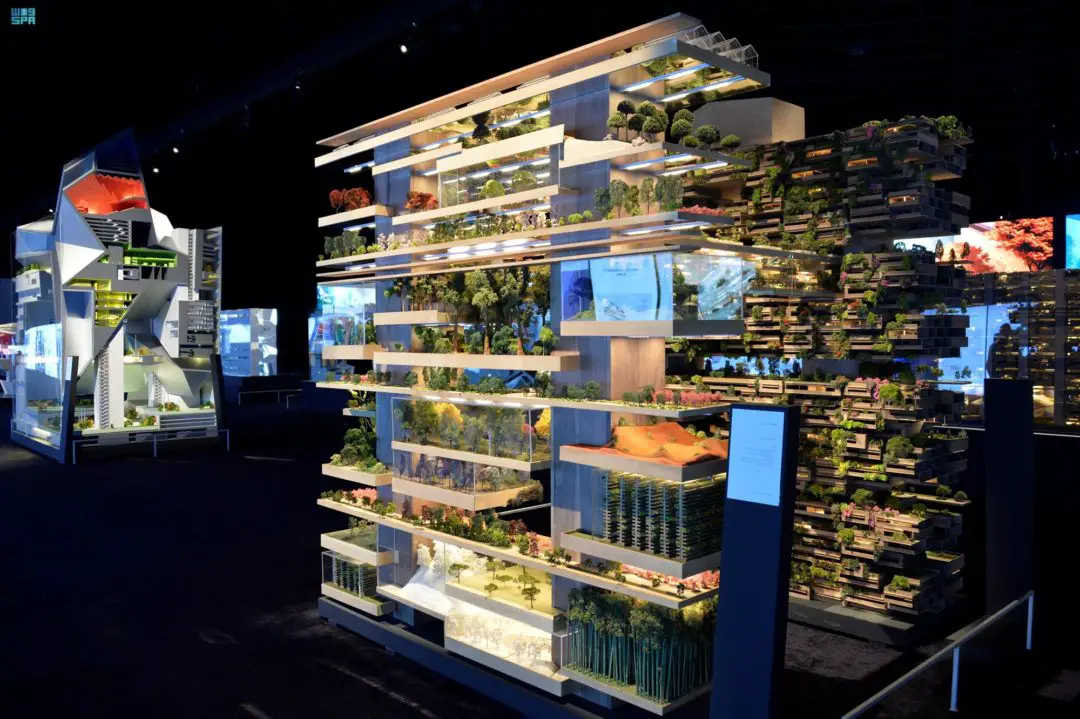 Makkah governor Prince Khalid Al-Faisal, wants to.
170 kilometres long
Mirrored facades
vertical living
200 meters wide
9 million residents
500 meters above sea level
34-kilometer square footprint
380,000 new jobs
$48 billion economic contribution
100% renewable energy
Arabian Business

tells you about THE LINE and why the governor's excited.
#CNN Is Uncomfortable And Implies Deception As KSA Invests $500 Million In 3 Major Russian Energy Companies Gazprom (GZPFY), Rosneft And Lukoil In Feb and March 2022.
16th August 2022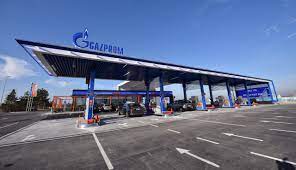 Saudi Arabia's Kingdom Holding invested in global depository receipts of giants Gazprom (1.37 billion riyals) ($365 million) and Roseneft 196 million riyals ($52 million).
#Massive Rises In Saudi GDP At 9.6% As A Result Of 20.4% Increase In Oil Activities Since 2021
15th August 2022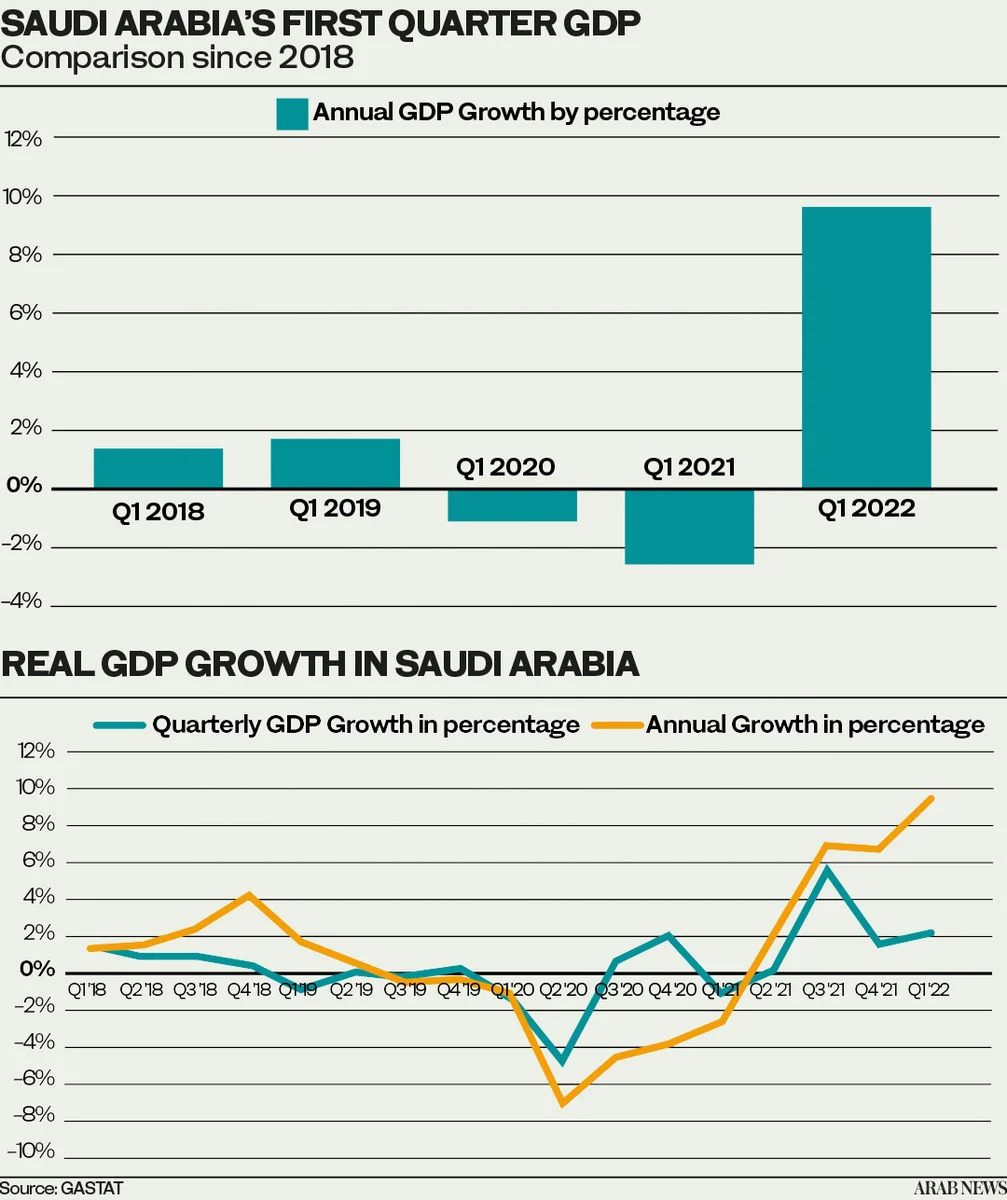 Flash economic estimates show massive increases in energy prices since 1973 provoked by the war in Ukraine leading to record GDP growth.
Non-oil (3.7%) and government activities (2.4%) and has also expanded.
Arab News

has the low down.
#Misguided Young Saudi Muslim Blows Himself Up (Dies In Suicide Vest) During An Attempted Arrest in Jeddah On Friday 12th August 2022
15th August 2022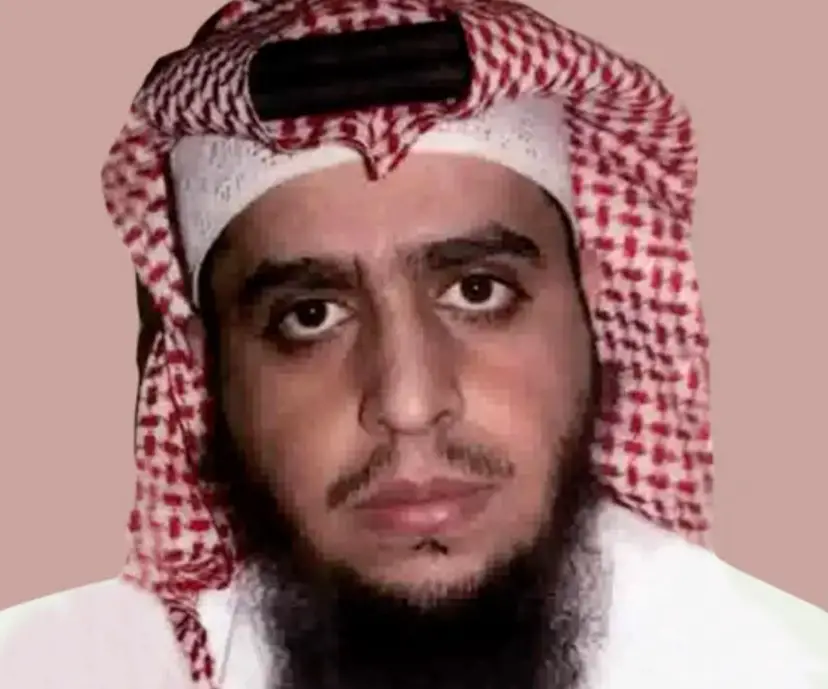 Abdullah bin Zayed Abdulrahman Al-Bakri Al-Shehri was one of nine individuals wanted for years by KSA state security and for killing 11 security officials and 4 Bangladeshi workers at Special Forces Command Mosque in Asir on 6th August 2022.
Arab News

Lists All the Daesh members captured.
#KSA Will Invest $100 Billion In Improving Its Airline Industry
14th August 2022
There will be:
a (second) new Saudi airline
a virtual airport tower at Al Ula
facilities and infrastructure upgrades
investment in sustainable aviation

The massive investment will allow KSA to become the leading aviation hub in the region by 2032. It could overtake the aviation industry leaders UAE and Qatar.
Charlotte Seet tells it all in her great article at Simple Flying

.
#Tourist, Commercial, And Family Visit Visa Holders May Now Use Them To Do Umrah
13th August 2022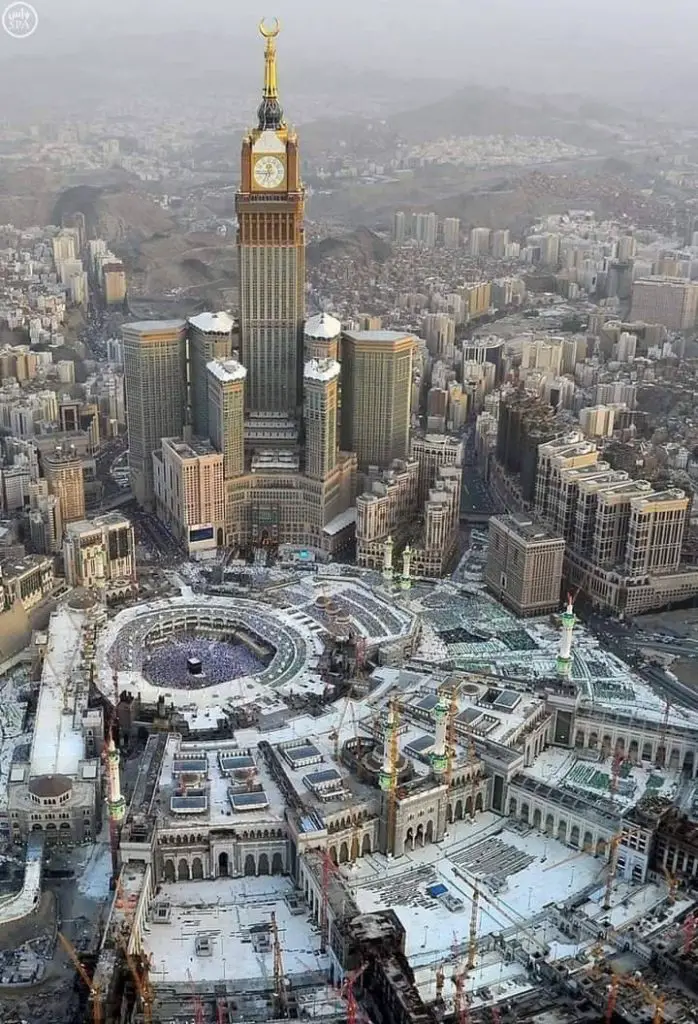 Citizens of 49 countries can get entry to Saudi Arabia upon arrival for up to 12 months including the USA, UK visit visas, and Schengen visa holders.
These visitors to the kingdom can book their Umrah through the Etmarna

App.
Khaleej Times

spills the news.
#The Chinese President Xi Jinping Comes To KSA
11th August 2022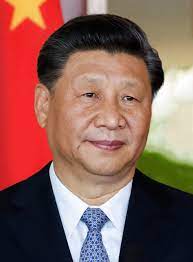 Next week, he and hundreds of dignitaries will visit Riyadh and Jeddah with pomp and circumstance.
KSA will court China, keep close friends and ensure oil keeps flowing to mainland China together with the promise of future business projects. (NEOM)
The Guardian tells it all.
#KSA Buys Up Huge Chunks of 4 Egyptian Businesses Worth $1.3 Billion
11th August 2022
Adding to the previous $6290 billion, the Saudi PIF further invested in fertilizers, cargo and e-finance. They also promised an additional $10 billion for ongoing projects- $5 billion to go to Egypt's central bank.
Investment in Egypt will directly benefit Saudi Arabia.
See how
Bloomberg

explains
#Saudi Social Influencers Must Pay SR15,000 For A Influencer Permit
11th August 2022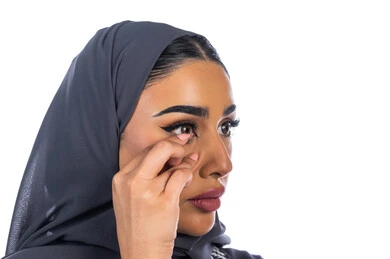 If influencers profit from their platforms they must pay and follow KSA rules and regulations in their new licensing system.
See Arab News

for more
#Red Sea Project Almost 50% Completed And Awards More Than $8BN Worth Of New Contracts
9th August 2022
More than 70% of awards will be to Saudi-based companies that deal in building construction, hospitality, transport, and high-tech.
Read the short Meed

article for more news
#All COVID Barriers Finally Come Down As New Umrah Season Begins
3rd August 2022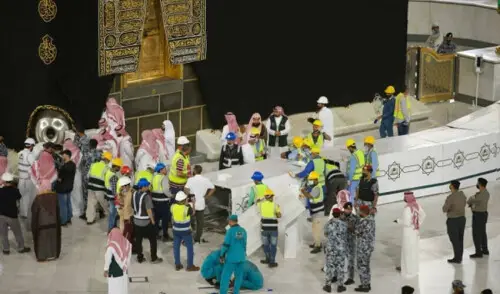 Two years of COVID restrictions and now you can touch and kiss the Kaaba. All the barriers come down at last.
Read a brief in Arab News

node