KSA Issues Two Musical Training Licenses
29th Dec 2020
The Saudi Ministry of Culture issues two fresh operating licenses to Music Home and a Dawliah

Music Training Center.
In April 2021, the ministry will also open an electronic platform by which institutions and cultural centers can apply for licenses.
Read more about the news at xinhuwanet

site.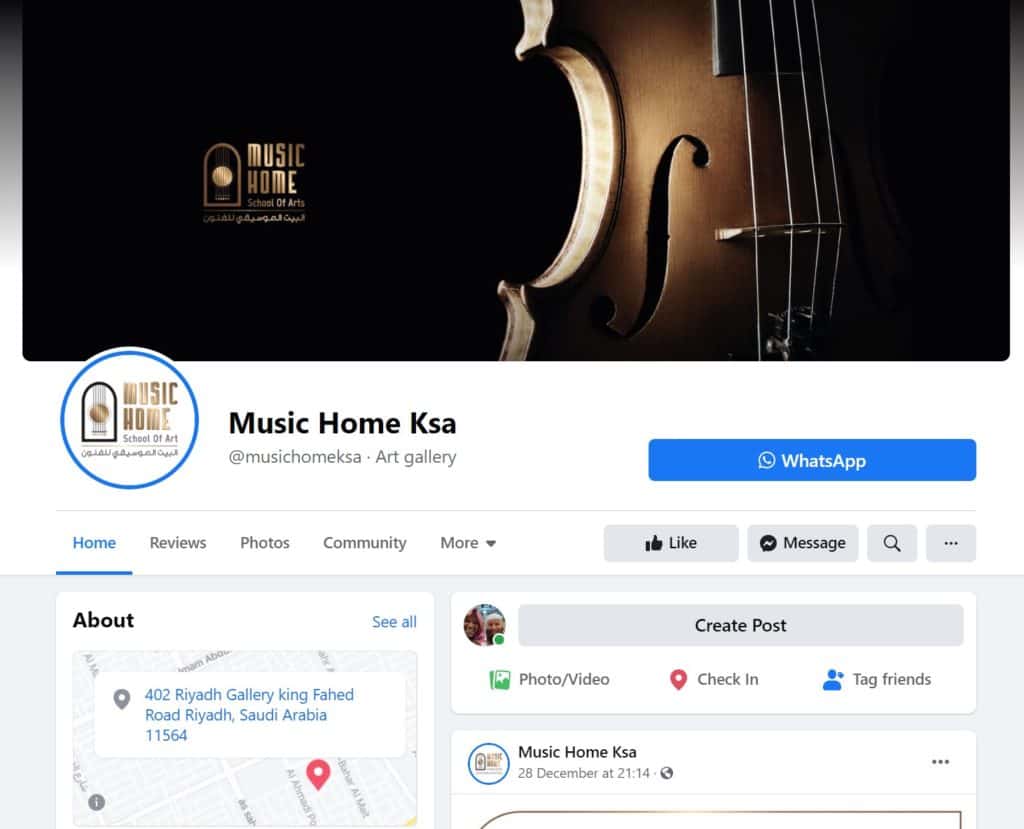 Paris Based French Eco Bank NATIXIS Opens Operations For The First Time in Riyadh.
23rd Dec 2020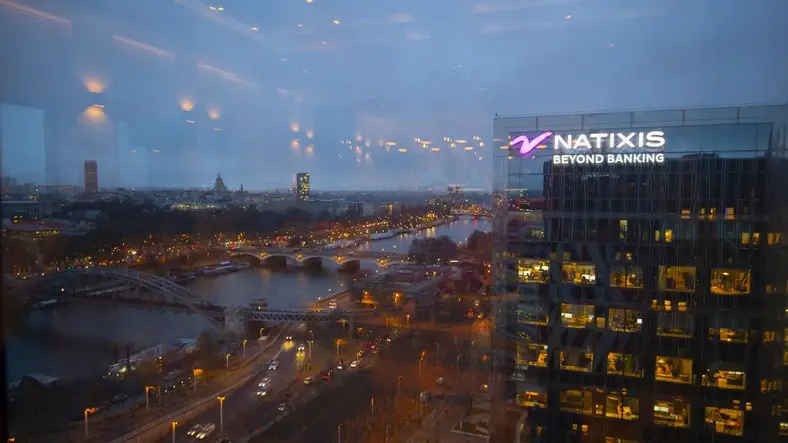 They want to finance green projects and match local suppliers/contractors with green international investors.
Read Details in this brief Arab News article

POS Transactions Grow Massively By 30% From 2019 to 2020 In KSA.
23rd Dec 2020
More and more people In Saudi are using bank cards to pay for goods and services in the Kingdom including tourists. POS Transactions Service companies are lining up to invest in this increasingly lucrative market.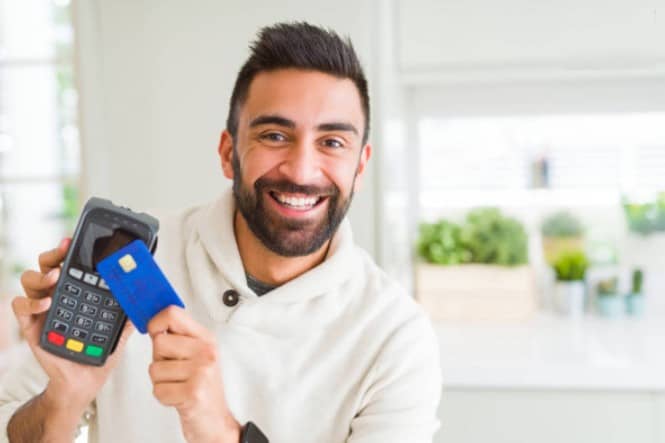 Read the short report at Global News Wire

Saudi Aramco Joins With Google Cloud To Develop $10 Billion Dollar Cloud Market
23rd Dec 2020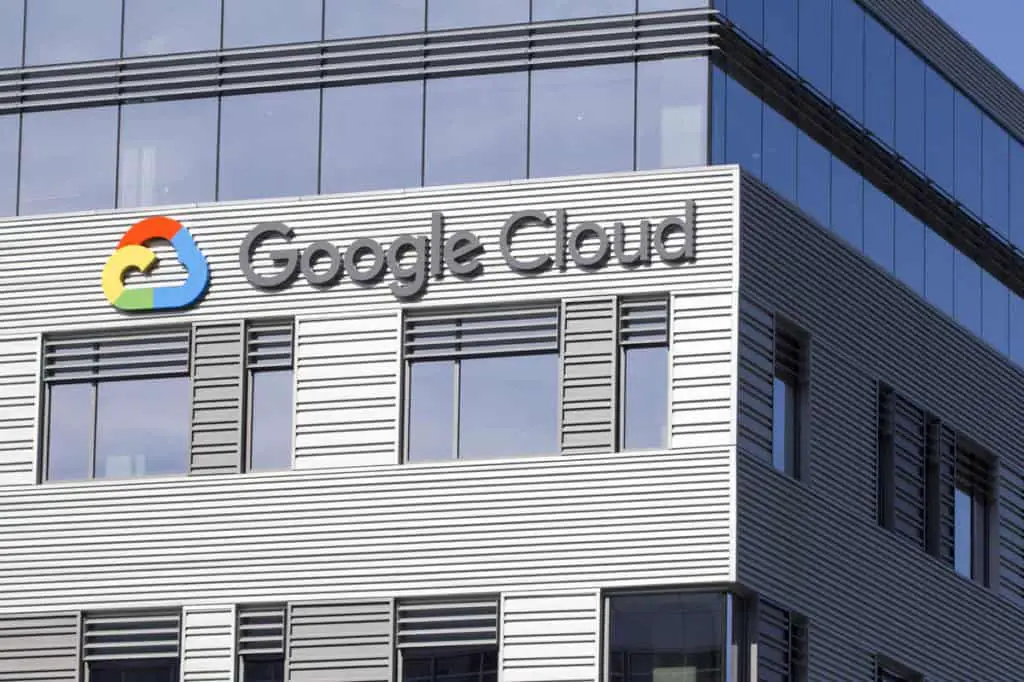 These two giants agree to develop new cloud infrastructure and services in Saudi Arabia. The goals are higher speeds and greater flexibility.
Read CNBC article

which tells it all.
Pfizer Coronavirus Vaccinations Begin In Saudi Arabia
18th Dec 2020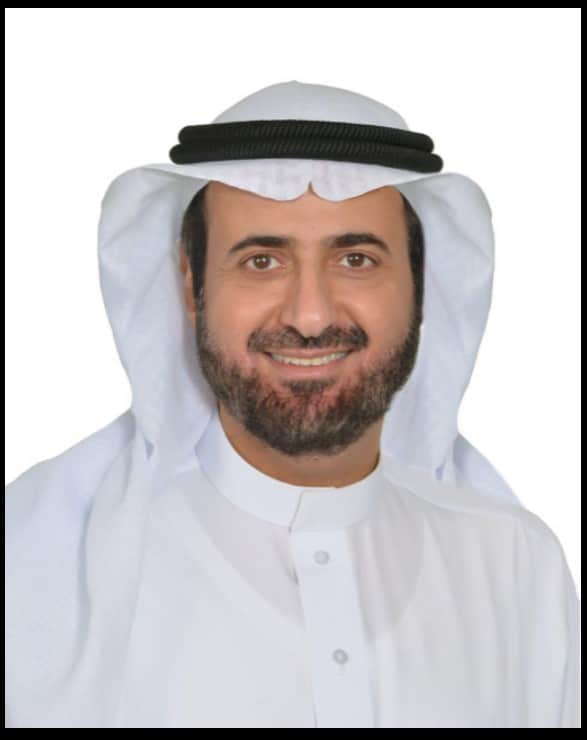 First, old, sick people can get the jab. Then, people over 50 years of age will be offered the vaccination, especially to those with chronic diseases and BMI between 30 and 40.
Watch Minister of Health, Dr. Tawfiq Al-Rabiah

getting inoculated by clicking the Arab News Article And Video

Saudi Arabia Slashes Public Spending by 7% in 2021
16th Dec 2020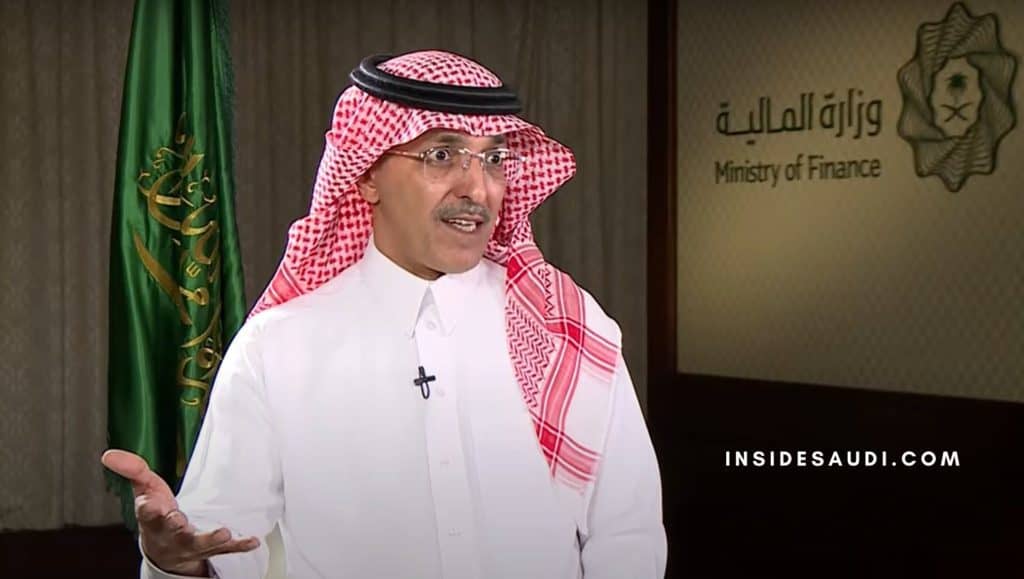 At an annual budget press conference on 15th Dec, Mohammed al-Jadaan, the Saudi Finance Minister announces that the kingdom will slash public spending by 7% in order to plug the gap left by a whacking $79 billion budget deficit.
It wants to bring the deficit down to 4.9% of the GDP in place of the current 12%.
Though the coronavirus vaccination rollout has pushed oil market prices close to $50 a barrel, the nation's break-even point of $67.9 per barrel.
Finance ministry officials expect economic growth of 3.25% for 2021 following a crash of 5.4% which the country experienced during the 2020 COCID-19 pandemic.
Read The Excellent Washington Post Article

that explains it all in wonderful detail
Oil Tanker Blast In Jeddah Port Deliberate Say Authorities
14th Dec 2020
A bomb-laden boat rams a jeddah tanker which explodes causing little damage, but the price of Brent Crude rose above $50 a barrel. (Jittery Market)
Read the Bloomberg report

. Also, EN24 news offers more details

.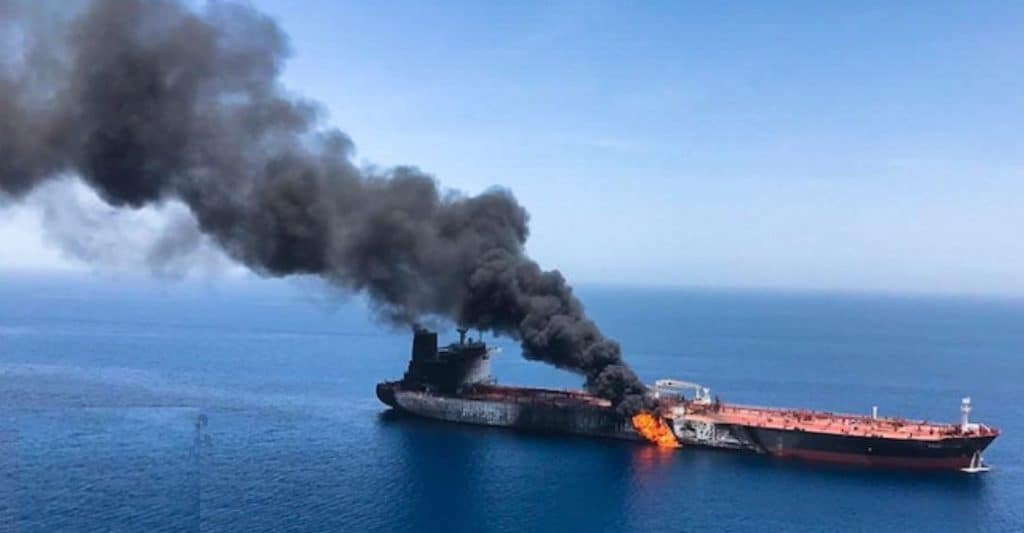 Saudi Arabia Announces A Victory Over COVID-19 In The Kingdom
14th Dec 2020
Official government channels announce a victory over the pandemic. Allahu Akbar!
See Arab News Report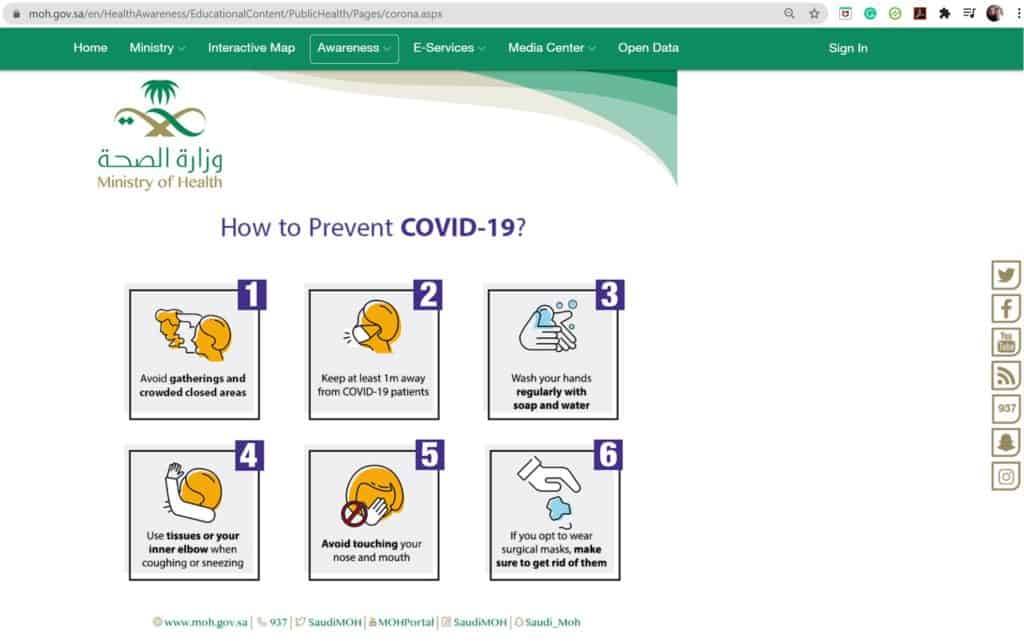 Infections rates are down to daily 139 cases. Covid-19 will be beaten Enshallah!
The World's Largest Contemporary Art Exhibition To Be Held During The 2021 Ad-Diriyah Biennale
11th Dec 2020
Created 1st June 2020, Thunaiyat Ad-Diriyah Foundation

for contemporary arts created. It will host the world's biggest modern art exhibition with 70 Saudi and international artists showing their artwork on a variety of themes at the 2021 Ad-Diriyah Biennale.
Read the Arab News announcement

.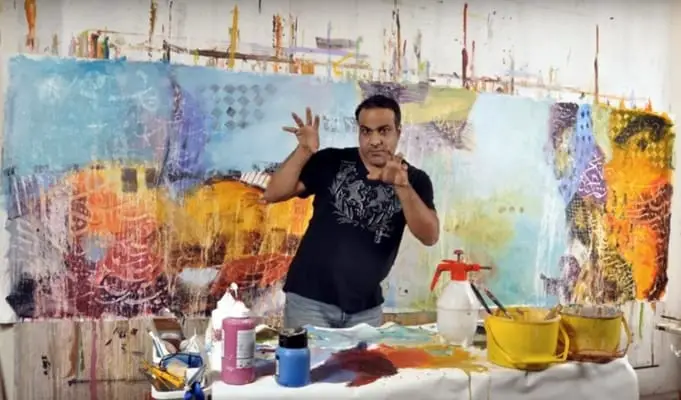 Saudi Arabia Registers With Pfizer To Buy The COVID-19 Vaccination.
10th Dec 2020
Kingdom wide inoculations are about to begin in January 2021.
Read Entry of 10th Dec at NIKKEIAsia.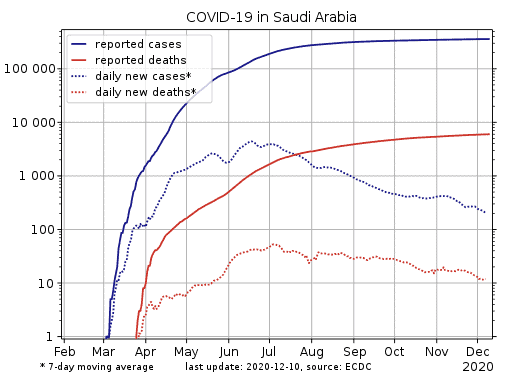 Mahmoud Ahmed Al-Shanti, A Saudi Geological Survey (SGS) Expert Discusses The Hundreds Of Caves In Saudi Arabia
11th Dec 2020
The specialist

tells Arab News reporters about their new Caves Exploration Project

and how the caves might be commercially beneficial.
Read The Arab News Report

detailing the interview.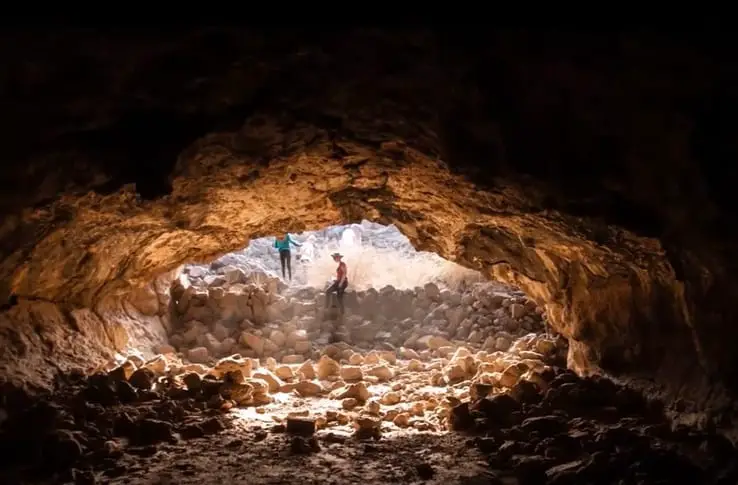 Researchers TeleHealth Assess Growth Potential in the UAE and Saudi Arabia.
A new report involves a study of three potential telehealth areas in the UAE and Saudi Arabia that include
Virtual Visits- (To The Doctor)
mHealth-(Health Apps)
Patient Monitoring (RPM)
The report also forecasts the telehealth market until 2025 and highlights health care delivery trends in the two nations.
Get the summary and/or the full report from Research and Markets.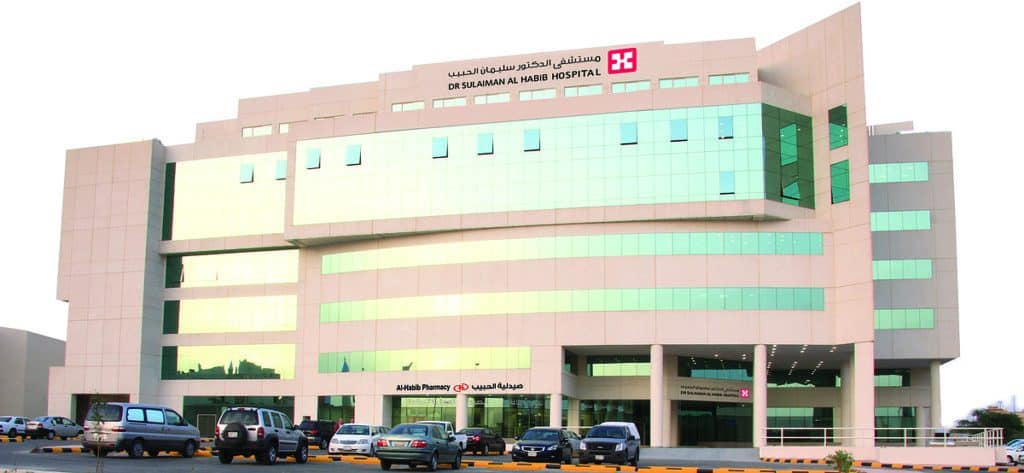 Do You Want To be The Next Big Name Saudi Fashion Design?
6th Dec 2020
First, solve fashion-related challenges at the Ministry of Culture's three-day Hackathon and win a 5-day boot virtual camp and a prize to visit the next Milan Fashion Show.
Enrol at the Saudi government sponsored incubation website.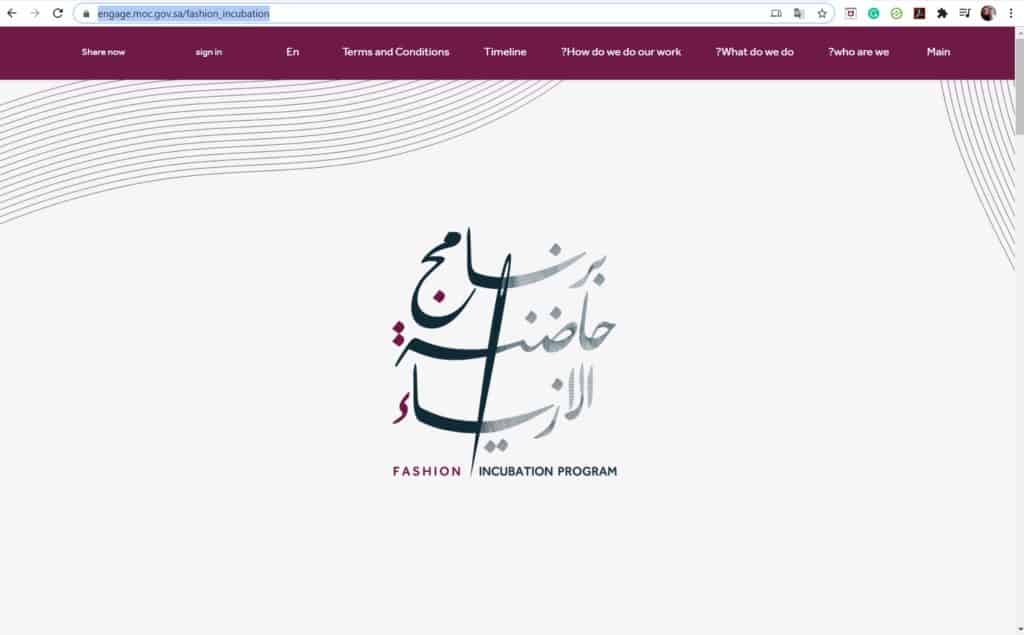 Saudi Arabia' Sovereign Public Investment Fund (PIF) Seeks $3-$5 Billion Investment from International Banks.
4th Dec 2020
Saudi Arabia is seeking funds to diversify its economy and shore up its finances with the fall in crude oil sales.
Read the detailed Markets Insider

report.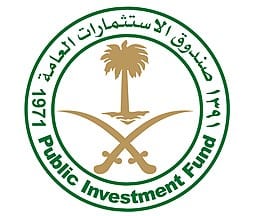 Saudi Arabia Close To Signing A Fresh Deal With Qatar Ending Its Long-Standing Feud.
4th Dec 2020
Accord details are scant, but the agreement hinges on the responses to the deal of the other Gulf state partners, Bahrain, UAE and Egypt.
The Wall Street Journal

tells it briefly, here.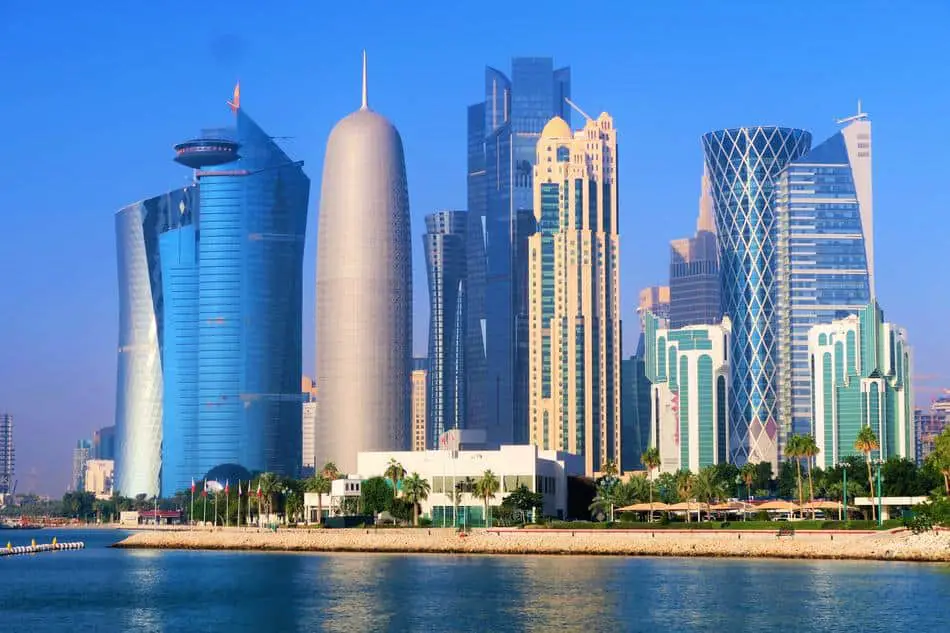 Saudi Crude oil Sales To The US Slump Badly, But Increase to China.
3rd Dec 2020
Oil sales to the UK fell from 1.3 million BPD in April 2020 to only 73,000 BPD in November- a new 35 year low. However, sales to China experienced a boom-
Read the short article at Oil Price

for more details.