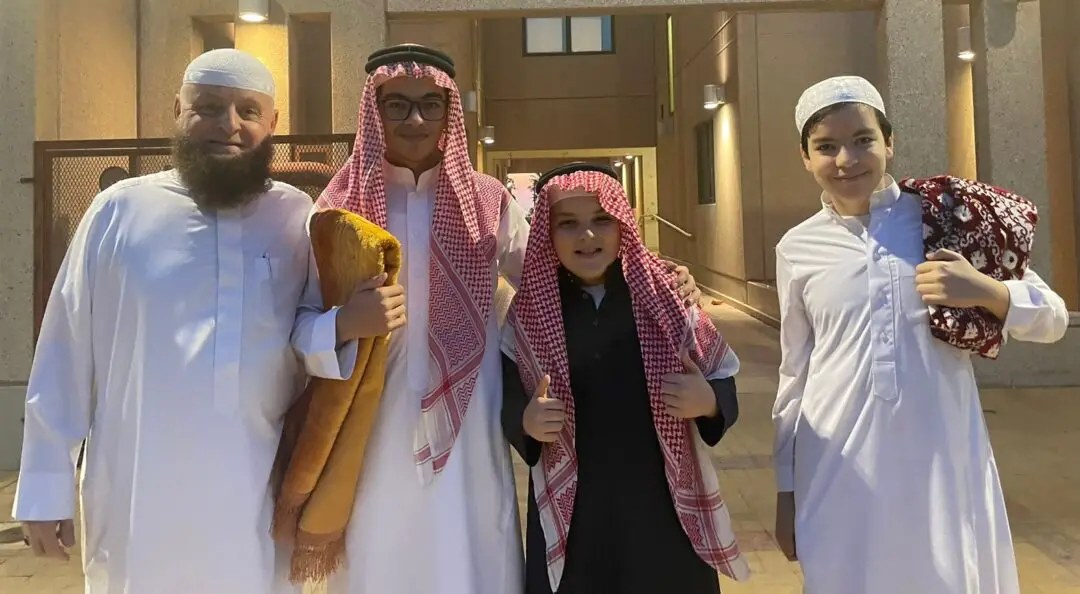 30th April 2023 – 10th Shawaaal 1444
#Saudi Arabia's KSrelief provides health services in Yemen's Hajjah

#Saudi film-makers off to a good start with opening of cinemas in KSA.

#Iran Embassy in Riyadh to open within days

#New rules for Umrah pilgrims buying and carrying Zam Zam water on flights at King Abdul Aziz Airport

Jeddah that include purchasing the permitted five-liter container from the main selling points, and not placing it inside their shipped baggage.
#KSA to imprison anyone caught visiting a place facilitated for the use of narcotic drugs or psychotropic substances.

#Saudi student, Omar al-Bayoumi implicated in 9/11 lawsuit

#Arizona state to revoke water drilling permits for Saudi Alfalfa farm farms (Fondamonte) closing two main wells

pumping 1.5 trillion gallons of water in a year
#KSA Authorities made 8 drug arrests Riyadh, Jazan, Jeddah, Tabuk and Eastern Province on Wednesday

#KSA To Cut the Price of Light Crude Oil To Asia

Sudan -Ship Carrying Nearly 1,500 Sudan Evacuees Reaches Saudi Arabia
26th April 2023 – 6th Shawaal 1444
#India plans to link its power grid through undersea cables to the Kingdom of Saudi Arabia (KSA) and the United Arab Emirates (UAE)

.
#KSA seizes 12.7mln illegal amphetamine pills.

Four Arab expats arrested
#Saudi female soldier assists child evacuee in Sudan

. Three day truce for evacuation purposes
#KSA patent application doubled in 2022

and important for future growth. Saudi Authority for Intellectual Property (SAIP) was formed in 2018.
#KSA envoy to the European Union Haifa Al-Jedea presented her credentials to the president of the European Council Charles Michel

on Monday. Credentials?
#Egyptian embassy admin assistant Mohammed Al-Gharrawi killed in Sudan

helping others to evacuate. KSA sends condolences.
#KSA does a great job getting Saudi and other friendly nationals out of war threatened Sudan.
#Hopes dashed of an extended holiday as KSA kids and college students crawl back to classes this Wednesday and Thursday.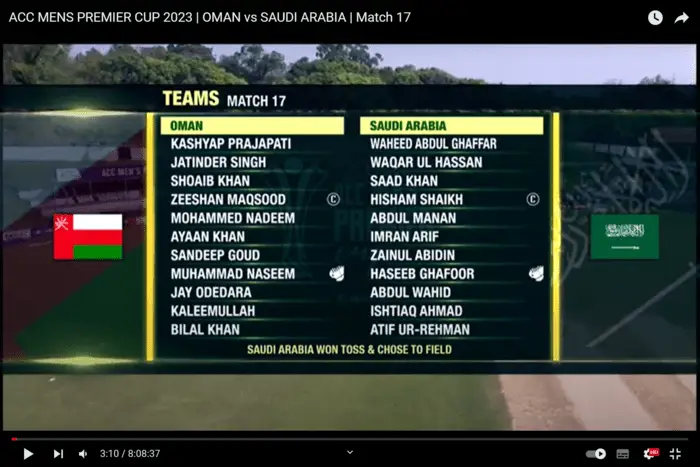 24th April 2023 – 4th Shawaal 1444
#World Book And Copyright Day Saudi Style
#Muslims go mad to visit historical sites in Madinah during Eid.

#55,000 Ramadan pilgrims receive specialist medical care in and around Madinah.

#Expats and Saudis wear their traditional clothes on Eid Al Fitr day in Mecca and Madinah

.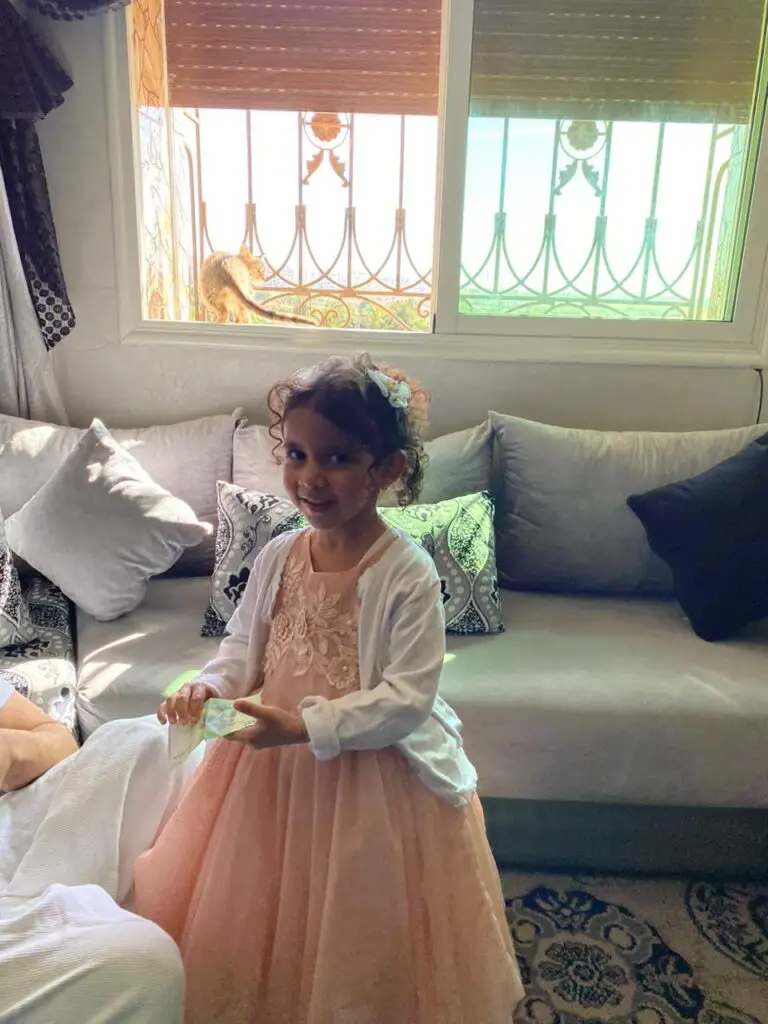 #'Expelling the fan's abuser'. Calls to oust Ronaldo and deport him.

#All about Saudi Airlines, their planes, routes, ;eased craft, focus and future plans


#Saudi Arabia's Explosives and Fireworks Law says that attempts to smuggle fireworks into Saudi Arabia,

manufacture them, or trade in them lead to up t 6 months prison, and / or a SR100,000 fine.
#Saudi Arabia's Foreign Ministry states the "safe arrival" of 91 Saudi from Sudan

together with 59 nationals from Kuwait, Qatar, the UAE, Egypt, Tunisia, Pakistan, India, Bulgaria, Bangladesh, the Philippines, Canada and Burkina Faso.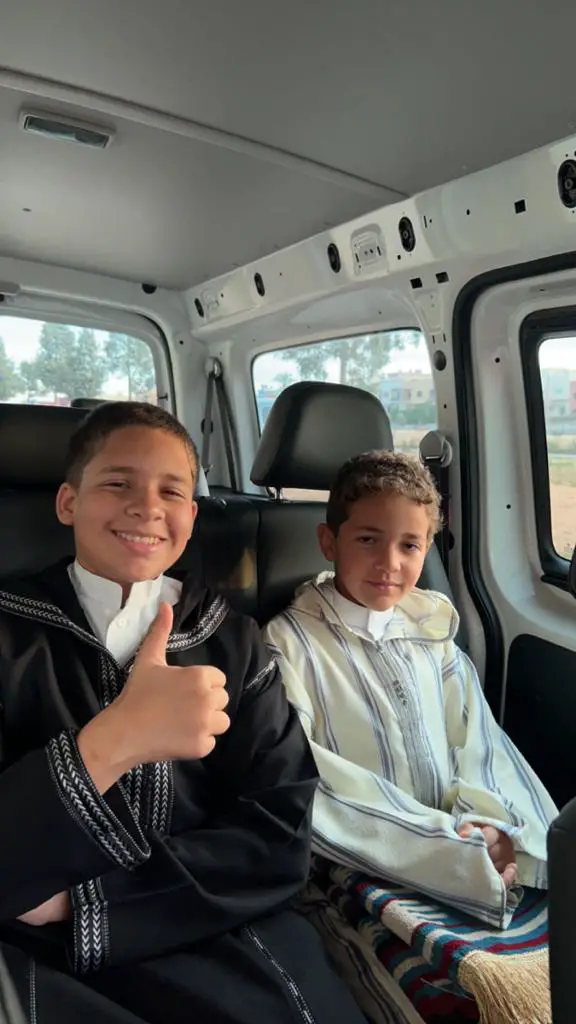 21st April 2023 – 1st Shawaal 1444
#Effective pilgrim bus transportation system moves 1.26 million people

in Madinah to and from the Prophet's mosque.
#The volume of Saudi Arabia's imports of cocoa during the first quarter of 2023 has reached 37,080,007 kilograms.

#Cold and hailstones in Ta'if. So much fell that 90 teams were needed to clear it up.
#Fireworks all over Saudi Arabia for Eid Festivities

.
#In KSA and want to dump your old phone or device

to Recycle Your Device via Mwan

, (Click for English) the National Waste Management centre, and they will fix and recycle it before giving it to worthy causes.  So far, 100,000 devices have been collected with a market value of more than SR30 million ($8 million).
#Saudis increasingly using online platforms to pay Zakat Al Fitr

via applications such as Zakaty

#Families and kids in Najd revive and celebrate Al Hawwaamah

by dressing up in new traditional clothes, going from door to door knocking with sweets and Eid money (Eidiyah). Local people comment on the custom.
#Exploring Opportunities in the Saudi Capital Markets

To better understand the KSA capital markets and their opportunities, ASIFMA and Saudi Exchange are organizing a webinar on May 4th, 2023.
During the session, the panellists and contributors will provide an overview of the Saudi economy, its financial market infrastructures, landscape, product offering, and regulatory requirements to access the market.
#Eid Al Fitr in KSA – How Saudis celebrate it.
#Ronaldo crotch grabbing gesture leads to calls to terminate the player.

#Indians stuck in Sudan amid fighting between government forces and rebel groups.

#BBC discusses what is happening in Sudan concerning the fighting

.
#Isreal's Netanyahi interferes with KSA's decision to reignite relations with Iran. May they rot!
#Two days ago, President Buhari returns to Abuja

having spent eight days making Umrah in Saudi Arabia.
#Saudi Alfalfa farms in drought ridden Arizona empty local wells.

The Saudi company leased land and took water out of the aquifer at the expense of the farms to produce cattle feed.
#Eid Pictures form Around The World

#Eid Al Fitr Lands On Friday 21st April 2023

19th April 2023 – 27th Ramadhan 1444
#20,700 mosques around Saudi Arabia ready for Eid Al-Fitr prayer

#Mohamad Alobaida aged 17 handcrafted Islamic rosaries (misbaha or sibha).

#Prophet's Museum in Madinah adds new publications, films and interactive displays at the International Fair and Museum of the Prophet's Biography and Islamic Civilization located right in front of Masjid Al Nabi.
#KSA to host 5th World Heritage Site Managers' Forum with three online sessions between June / July 2023, and face to face event in Riyadh from Sept. 10-16, 2023.

#Use only OFFICIAL government sites for booking Hajj via the Ministry of Hajj and Umrah.

Online scammers are duping pilgrims in Pakistan.
#Saudi Arabia on Monday unilaterally released 104 Yemeni detainees.

#KSA prince and Syrian president meet for the first time in Damascus since 2011.

They want a solution to the Syrian crisis.
#Palestinian President Mahmoud Abbas and a Hamas delegation (Ismail Haniyeh) are in Riyadh to meet KSA royals.

They will meet Monday or Tuesday and discuss ongoing Israeli violence in the occupied Palestinian territories. Hamas detainees, Palestinian and Jordanian nationals, held in Saudi Arabia prisons will also be discussed. The last Hamas – Saudi meet up was in 2015.
#Saudi Arabia's Supreme Court on Tuesday asks Muslims in KSA to try to sight the crescent moon

on Thursday, April 20th 2023. However, Eid could be on Saturday next!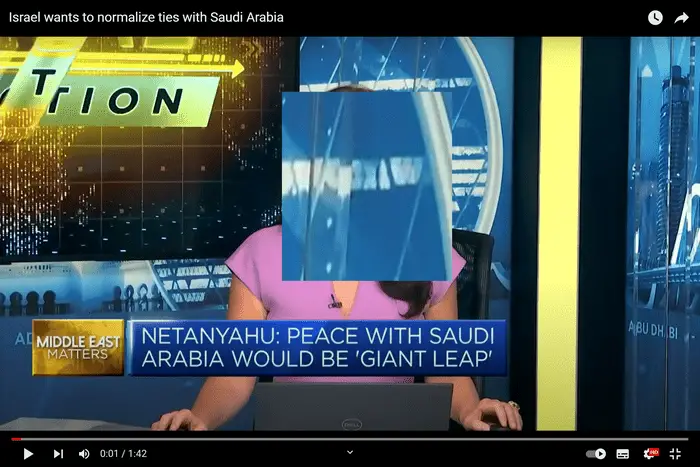 17th April 2023 – 26th Ramadhan 1444
#Hijrah: In the Footsteps of the Prophet

" shows Prophet Muhammad's 8-day journey from Makkah to Madinah examining its social, political, and cultural impact on the world through an immersive multimedia show that continued at the Ithra Center for nine months. The exhibition is going to The National Museum in Riyadh 
#KAUST launch of the 6U CubeSat nano satellite via the SpaceX Transporter-7 ride-share mission that launched from the Vandenberg Space Force Base.

Curious to see it!
#Saudi Chefs and cooks wow their followers on social media

with innovative Ramadhan recipes. Cook Hatoon Al-Toukhi teaches how to make a real Fettuccine Alfredo. 
#The Royal Commission for Al Ula (RCU) seeks to restore a number of old mud-brick buildings and turn it into a boutique hotel

using modern engineering and traditional building methods to expand accommodation around Al Ula.
#Saudi Airbus A330 bound for KSA caught up in military cross fire

went up in flames at Khartoum international airport.
#Sweet story of Catholic neighbours in Tennessee in the USA who reached out to a Saudi woman

and her family to wish her a Happy Ramadhan.
#Saudi religious authorities call for people to sight the crescent moon for Eid Al Fitr 2023, on Thursday, April 20.

#KAUST new Discovery website and magazine showcases the latest cutting-edge research from King Abdullah University of Science and Technology

and so promotes the university's scientific achievements to wider audience.
#KSA government moves $80 billion Saudi Aramco stake to Sanibal the PIFS (sovereign wealth fund) investment arm

. The $600bn PIF has $1tn in assets. Yasir al-Rumayyan is PIF's governor, also chairs Aramco, and Newcastle United. Its first public offering to the wealth funds was in 2019 for $29 billion
16th April 2023 – 25th Ramadhan 1444
#Saudi Islamic University distributes more than 225,000 iftar and Suhoor meals

during Ramadan and other cool foodie events.
#Let us celebrate World Heritage Day or The International Day for Monument and Sites in Saudi Arabia

. Riyadh has special events lined up from 18th April for a few days. Other activities will be staged in Al-Ahsa, Hail, and Jeddah's historic Al-Balad district.
#What is World Heritage Day?

#Zakat, Tax, and Customs Authority at Al-Wadiah Border Crossing Point has foiled an attempt of smuggling more than 860 kg of Hashish


i

n

t

o


K

S

A

.

#16,747 violators of residency, labour laws and border security regulations were arrested in various regions of the Kingdom within a week.

#Fatwa by the Permanent Committee for Scholarly Research and Ifta

. "Whoever attends the Eid prayer, he is granted permission not to attend the Friday prayer, and he can offer Dhuhr prayer at the time of Dhuhr. 
Saying that the Jumu'ah prayer and the Dhuhr prayer are not required to perform for those who offer the Eid prayer is incorrect and wrong, saying emphatically that it is contrary to the Tradition of the Prophet (peace be upon him) and is in fact dropping one of the obligatory rituals ordained by God without any substantial evidence. 
#1.5 million Umrah pilgrims and worshippers thronged the Grand Mosque in Makkah on the night of Saturday, the 25th night of the blessed month of Ramadan. And incredible statistics.
#Ministers and top officials from the six Gulf Cooperation Council (GCC) countries – Bahrain, Kuwait, Oman, Qatar, Saudi Arabia and the United Arab Emirates met Friday 13th April to discuss Syria rejoining the council

together with Egypt, Iraq and Jordan. Qatar is VERY reluctant and so are some Western countries.
#Nearly 900 Yemeni and Saudi prisoners to be released in the first swaps

that will likely lead to another 600 more. The International Red Cross facilitated and flew the men to Sanaa and Riyadh.
14th April 2023 – 23rd Ramadhan 1444
#Foreign companies to get 100% ownership in KSA four new economic zones

in Riyadh, Jazan, Ras al-Khair and King Abdullah Economic City. Benefits will include low corporate tax, no import customs, good legal framework, production, machinery and raw materials. They can also hire staff from anywhere in the world.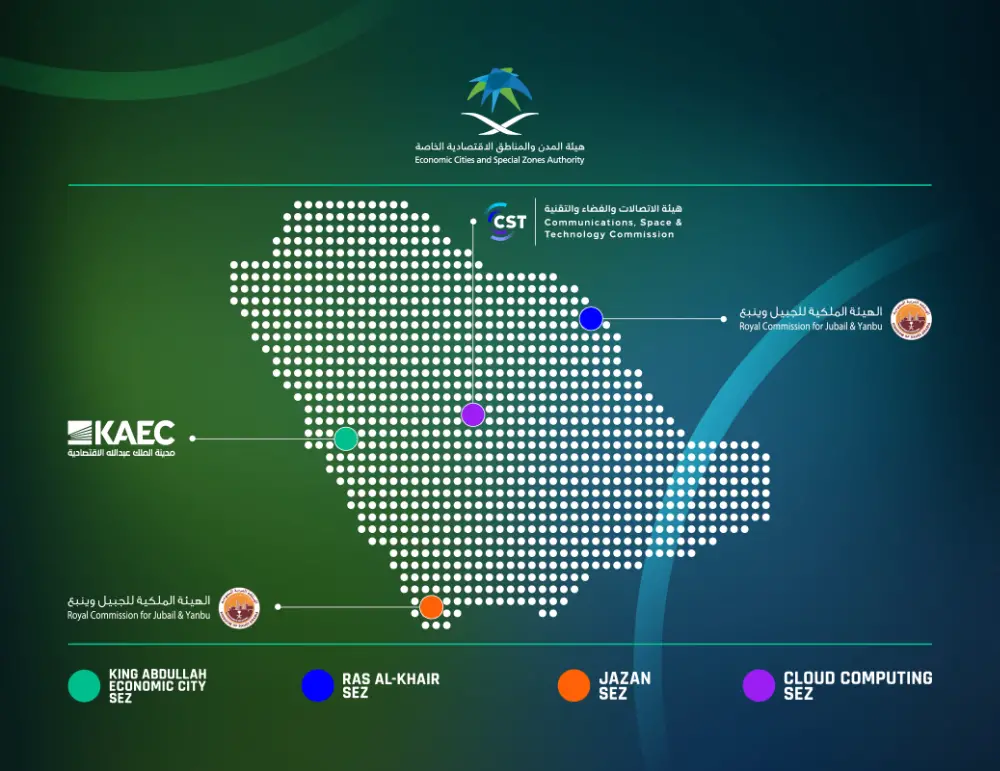 #Arab News details what the four new economic zones are and where they (above) will be.

#Iranian Embassy in Riyadh opens its gates for the first time in 7 years.

#Saudi Foreign Minister Prince Faisal bin Farhan bin Abdullah meets with Syrian Minister of Foreign Affairs and Expatriates Faisal Mekdad in Jeddah, Saudi Arabia, April 12, 2023

to discuss new relationship, drug trafficking, consular services and new flights to and from Syria to KSA.
#See Al Jazeera's article about Faisal Mekdad's (above) visit to the kingdom.
13th April 2023 – 22nd Ramadhan 1444
#Nigeria's President Muhammadu Buhari who leaves office as president will travel to Saudi Arabia on an official visit from Tuesday, 11 April to 19 April.
#Estithmar wins contract for Saudi's Shura Island resorts

and its subsidiary Elegancia Arabia Trading Company, has been awarded the MEP package works for the Prestigious Central Hotel (430 Room Keys) on Shura island, and two hotels on the East side of the island (150 and 180 Room keys).
#Saudi Aramco will give full supply of oil to Asia in May despite 500,00 barrels per day cut in production

.
#Al-Baha, a major tourist destination in the Sarawat Mountain is also center for beekeeping and honey production

. It makes around 800 tons of honey from 125,000 beehives per year. Nice article showing the value of bees in our world. The Saudi indigenous honey bee is the Apis mellifera dementia found in the south, Asir and Al Bahar.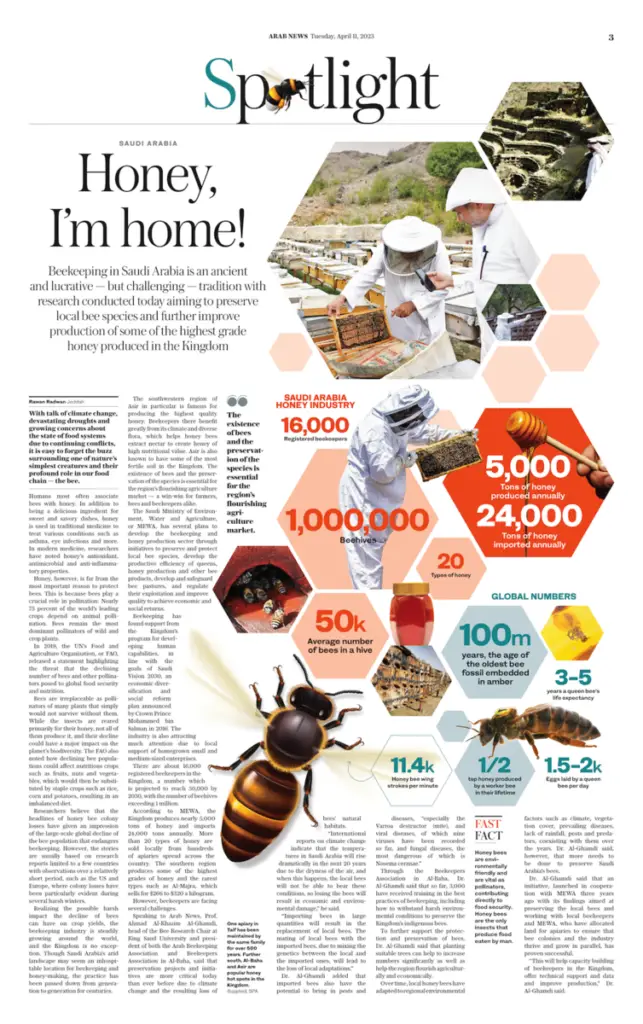 #Ehsan Platform or National Campaign for Charitable works launched and donated $18.66 million to needy causes.  In just two years, Ehsan collected over $880 million and assisted more than 4.8 million people.
#Rain, thunderstorms and hail forecast in all areas of Saudi Arabia

during the last 10 days of Ramadhan. 950,00 pilgrims have visited Mecca since 1st April.
#Video of Snow and hailstorms in Hail, KSA in April

#KSA officials host Senator Lindsey Graham

to discuss healing Saudi – US relations/
11th April 2023 – 20th Ramadhan 1441
#Saudi TV documentary shows KSA aimed to be master of oil sector in war with Russia.

#Iranian contestant Younes Shahmoradi took first-spot in the Quran recitation competition

, scooping an $800,000 (three million SAR), prize and in second place is Saudi Abdulaziz al-Faqih got $500,000 (two million SAR).
#Airbus technologies rolled out to support Jeddah Grand Prix March 2023.

#KSA Islamic ministry holds Iftar table for more than 1,000 people

at the headquarters of the All-India Central Ahl al-Hadith Association.
#Should expats leave Dubai and go to Saudi Arabia?

#Saudi astronauts to go with The Axiom Mission (Ax-2) to the ISS Space station on May 8th 2023.

#Saudi Development Funds to provide a soft $240 million loan to support a dam in Pakistan

that will make clean energy, increase the production capacity of electricity to 800 megawatts, and store about 1.6 million cubic meters of water. So far, there are over 40 development projects and programs by the SFD with a value of $1.4 billion, in addition to oil derivatives with a value exceeding $5.4 billion in the past four years
#13 Houthis released in prisoner swap

after delegations from Oman and Saudi met in Yemeni capital Sanaa to have talks with the leader of Yemen's Houthi Supreme Political Council.
#Easter in Saudi Arabia

8th April 2023 – 17th Ramadhan 1444
#Catch an electric bus between the airport in Madinah and the Prophet's Mosque. a 38 km ride with 16 daily trips over 18 hours
#Male and female students from the Eastern Province claimed first place in Saudi Arabia's Kangaroo Mawhiba Math Competition,

winning 559 gold, silver and bronze medals.
#Saudi astronaut and scientist Rayyanah Barnawi and mission specialist Ali Alqarni, will join Peggy Whitson and John P. Shoffne

r on the SpaceX Falcon 9 Rocket aboard a Dragon spacecraft as part of the Axiom Mission 2 (Ax-2) to the ISS. They want to do 'microgravity' space missions.
#Another successful Fawaneese event in Mec

ca – normal people, local entrepreneurs, craftspeople and family businesses to promote their products and services. There are also food trucks offering a range of tasty treats, as well as entertainment and awareness areas
#Story telling events and fancy Ramadhan activities in KSA.

#The time-honoured Gargee'an (Gurgeean) or the kid's sweet feast is celebrated at Ithra, Kuwait and across Saudi Arabia for three nights from 6th to 8th April 2023. Kids dress up and run about giving away sweets, crackers and crisps.
#KSA lifts trade and shipping import from Yemen and will allow cargo into their ports

. Melting tensions.
#Al Jazeera looks at how the KSA-Iran deal is affecting other countries, Syria, Lebanon, Iraq and Yemen.

#Gulf and KSA want better returns for their loans to Egypt

and to cut back military involvement in the economy to make way for the private sector and more effective leadership. Egypt's currency tanked falling 40% and looks very shaky indeed and could fall again soon.
#US CIA director William Burns pops to Saudi Arabia to meet intelligence counterparts.

He likely took issue over their Iran deal.
#KSA and Omani delegates envoys will go to Sanaa, Yemen next week to negotiate a permanent ceasefire.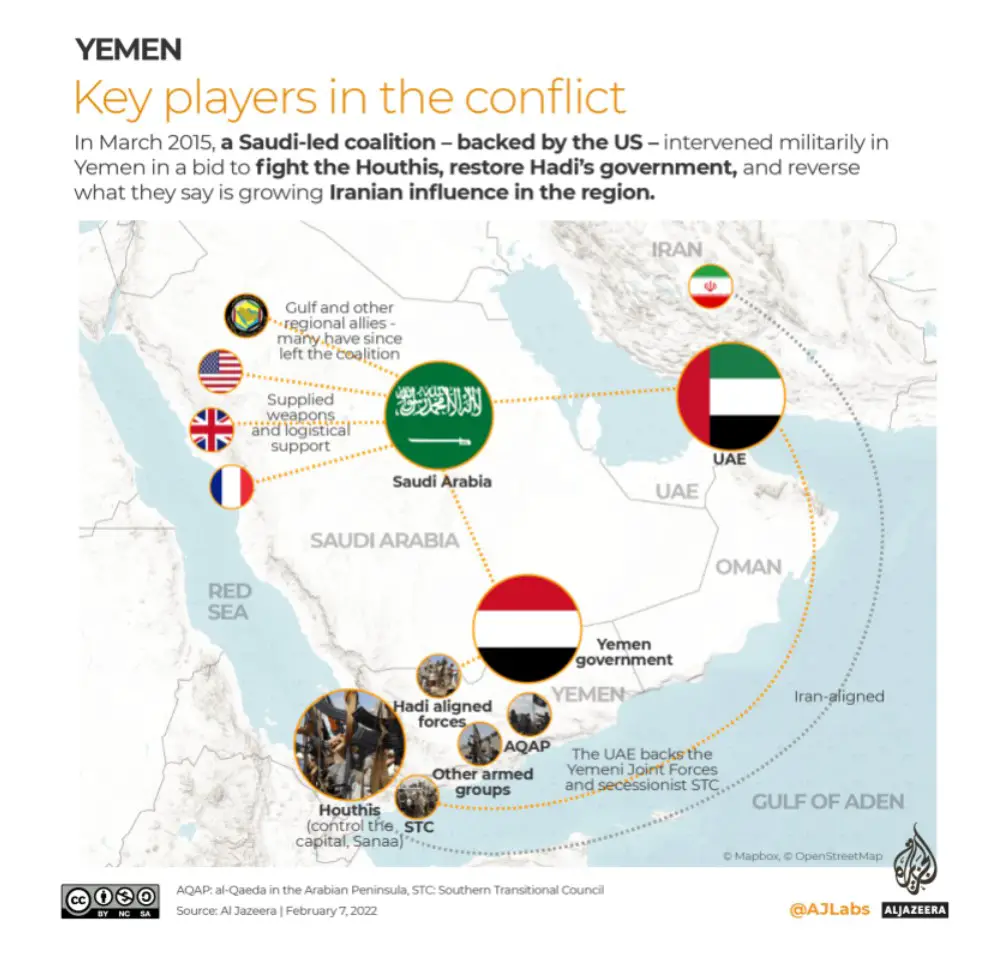 6th April 2023 – 15th Ramadhan 1444
#KSA's Northern Cultural District New 2,000 Car Park project, will be a part of the $63.2 billion Diriyah megaproject master plan

.

#Brazil's ex-president testifies over gifts he received from KSA worth $3.26 million dollars causing uproar.
#King Abdullah University of Science and Technology (KAUST)

– You can apply for a scholarship now.
#What happened in the Al Aqsa mosque?

– Palestinians doing religious Itikaaf barricade themselves in the mosque and Israel smashes it down and beast them up- Unlikely story of events.
#KSA slams Israel for attacking, beating and leaving the wounded worshippers unattended in the Al- Aqsa Mosque

. The Dogs of War never rest and persist in their evil ways.
#The International Judo Federation IJF praises KSA on its progress in gender equality. Saudi women can whoop a __ __ too!
#KSA has disclosed investments in nearly 40 US venture capital firms,

including some deep in crypto, blockchain and Web3-related investments.
#All about ARAMCO's new Jazan oil refinery with an output capacity of up to 400,000 barrels per day (BPD) and producing  gasoline and ultra-light sulfur diesel (ULSD), as well as benzene and paraxylene.
#Storms and dust hit Saudi Arabia

in all the regions from Wednesday to Sunday this week.
#Saudi PIF reveals its investments and buyouts but with giving any figures.

4th April 2023 – 13th Ramadhan 1444
#New agreement signed on March 29th continues to allow Ugandans to work in Saudi Arabia.

#In 2023, KSA is edging towards peace and reconciliation in the Middle East and beyond

.
#NEOM's Shushah Island Tabuk will have a marina, hotels, villas, a beach club, a museum, and the world's biggest coral garden.
#KSA's King Salman Humanitarian Aid and Relief Center (KSrelief) distributed food packages

to needy in Indonesia and Nigeria = 11 tons and 780 kg food baskets in Kano state of Nigeria to support the food security needs of 1,200 individuals
#Princess Noura bint Faisal chosen to chair Forbes Middle East Women's Summit

to bring together female movers and shakers.
 #King Abdulaziz Mosque in Tunis given SAR2 million for renovation by the Saudi Arabia's Fund for Development (SFD)

. King Fahad (Allah forgive him) funded it through a donation.
#Free Quran given to 30,000 Muslim pilgrims at the Haram and Prophet's mosque. God bless and protect workers at the Holy Quran Affairs Department and the General Presidency for the Affairs of the Grand Mosque and the Prophet's Mosque.
#Saudi man executed on 28th March (5th day Ramadhan) for stabbing, murdering and setting his victim on fire

. KSA executed 147 people in 2022 for murder and mass harm.
#KSA invests $38 billion to become a video gaming hub.

Freak!
#International oil benchmark Brent Crude was up 6.4 per cent to $84.99 a barrel

following KSA's announcements to cut 500,000 barrels a day in production.
3rd April 2023 – 13th Ramadhan 1444
#Makkah Museums – Makkah's an open museum.
#World Autism Day on April 2nd

celebrated and recognised in KSA to raise awareness about treatment and services available in the kingdom
#Article lists the number of Muslims who benefited from Grand Mosque services during Ramadhan.

#The third Saudi expansion of the Haram mosque in Mecca

include 22 domes, of which 12 were movable glass domes, six fixed glass domes on the second floor, and four fixed domes on the middle halls on the second floor are ready to go.
#New Ramadhan TV soaps Tash Ma Tash, Selfie and Al-Asouf

and other listings of series and documentaries about Saudi Arabia.
#10 million or more Muslims visit the Prophet's Mosque in Madinah during first third of Ramadan

 #Syrian President Bashar al-Assad will be invited to to an Arab League summit in Riyadh

in May ending years of isolation. 
#Egyptian President Abdel Fattah Al-Sisi arrives in Jeddah, Saudi Arabia, April 03, 2023

seeking help to bolster the Egyptian economy and the crashing pound.
#KSA (500,000 barrels per day or 5%) and other countries cuts oil production by 1.15 million barrels per day

, May to December 2023, a move designed to raise oil prices worldwide to fund megaprojects in the kingdom.
#Report explores physicians' perspectives, views, and behaviours in diagnosing and treating patients with Multiple Sclerosis in Saudi Arabia

. A national MS guideline is needed to streamline diagnosis and treatment criteria, avoid any delay in treatment, and guide physicians to provide better care for patients.
#China embassy delighted about cooperation with Saudi Arabia

following President Xi Jinping's phone call with the crown royal and KSA Prime Minister Mohammed bin Salman Al Saud.
#France's President Macron chats with KSA royals about deepening their relationship regarding defence and energy related issues.
2nd April 2023 – 11th Ramadhan 1444
#KSA recommend NOT to travel to Guinea and Tanzania due to the Marburg virus

that has already killed nine. It is related to Ebola and came formm the fruit bat!
#2023 Hajj registration closed on Saturday to Saudi and KSA resident first timers

and opens for those who did Hajj five years ago or before. Registration is via htts://localhajj.gov.sa or the app Nasuk
#KSA's Freedom of Expression Art Prize to award 3,753,760 Saudi Riyal (about $1 million) to a named artist. Sad!
#Andreessen Horowitz openly courts capital from Saudi Arabia

despite concerns about it being a repressive regime. The intrigues of PIF investments in the USA.
#Credit Suisse lured and burned Saudi's banking ambition. Smash!
#The New York Times superb and easy to read overview of KSA's push for nuclear enrichment, the USA's reticence and China's open long-standing cooperation to facilitate development on Saudi soil. LOVED it!
1st April 2023 – 10th Ramadhan 1444
#Muslims use Miswak in Ramadhan in Saudi Arabia

 Aisha narrated that the Prophet said, "The Siwak is a means of purifying the mouth and pleasing the Rabb." (Nasai)
#MBC's Otr Elkalam or Perfumed Speech contest Adhan and Quranic recitation

 contest features Syria's Mohammed Al-Jalab, an interior designer and Morocco's Zakaria Al-Zirik.