Local Heroes Rescue 40 + Spinner Dolphins After Tides Strand Them On The Shallow Shores Of Ras Al-Shabaan 35 Km South Of The Town Of Umlujj
27th March 2021
Arab News

Prince Bandar bin Thaar bin Turki bin Abdulaziz bin Turki Al-Saud Passes Away
27th March 2021
Arab News

The Number One Film In Denmark This Year, 'Another Round' Opens In Cinemas And The GCC, Today.
27th March 2021
It's about four middle-aged friends living in Copenhagen who use alcohol to improve their lives.
Read the Hollywood Reporter

KSA Experienced 22.5 million Brute Force Cyber Attacks Into Computer Systems In 2020 and & million So Far In 2021.  
26th March 2021
Most attacks occur on Desk-Top Protocols via Windows Applications or Servers. The attacks are repeated attempts to replicate users' login information, their encryption keys or to find a hidden web page.
Marriott Group To Open 3 New Hotels In KSA: Renaissance Hotel, Aloft Hotel, and a Courtyard in the Holy City of Mecca by 2025.
25th March 2021
Good Innit? See what they will offer. Bloomberg

KSA Ranks 2nd Place In A Survey Showing The Uptake Of CSR Practices in the MENA Region
23rd March 2021
Egypt tops the list, but close behind is KSA as the second leading MENA nation in 'adopting and integrating corporate social responsibility (CSR) practices.
Get more of the good news at Arab News
Amaala On The Verge Of Issuing 100 Projects Worth Close To 5 SAR Billion
22nd March 2021
Amaala CEO makes the announcement below.
الرئيس التنفيذي لشركة #أمالا:

الفترة القادمة ستشهد منح 100 عقد للإنشاءات بقيمة تقارب 5 مليارات ريال في مشروع أمالا pic.twitter.com/oadCa5jJqd

— مشاريع السعودية (@SaudiProject) March 22, 2021
Saudi Arabia Embarks On Massive COVID -19 Vaccination Drive
21st March 2021
KSA will vaccinate 16-18 years with Pfizer vaccinations and 18 + with the Astra Zeneca jab.
See the recent Yahoo Finance article

Significant Labor Reforms Come in Force On Sunday 21st March 2021
16th March 2021
The new labor reforms aim to reduce domestic unemployment and attract more overseas talent. Despite the positive changes, foreign nationals will still NOT BE allowed to come and go as they please.
Today, expat workers can change jobs without a sponsor's permission, but only after 12 months of work service.
If you are a foreign worker, you now can take a vacation without your company's permission but must apply for a single-use permit (paid) and wait ten days for approval.
Also, Multiple-use permits need approval from employers.
Today, foreign employees are also allowed to take Final Exit without the permission of an employer.
You can also leave your job and are free, not complete a work contract, but you will face a permanent work ban and not be allowed to work in the kingdom ever again.
The net effect of the reforms will be to increase foreign worker mobility, raise their salaries and create more job openings for Saudi nationals.
How the changes will reduce citizen unemployment and whether these changes produce positive results in the labor market remains to be seen.
The Saudi Tourism Authority Hosts Webinars To Educate and Empower Small and Medium-Sized Businesses About Tourism Opportunities In KSA
16th March 2021
Get Details At The Hotelier Magazine

KSA Is A 'Lighthouse of not only how you plan, design, build, but ultimately operate critical infrastructure'.
15th March 2021
Theo Angelopoulos, Autodesk's Senior Director for infrastructure and Business Strategy says this at the KSA Infrastructure Summit.
The Red Sea Development Company's (TRSDC) The Red Sea Project, according to him are the "lighthouse and very innovative and forward-thinking projects."

Theo Angelopoulos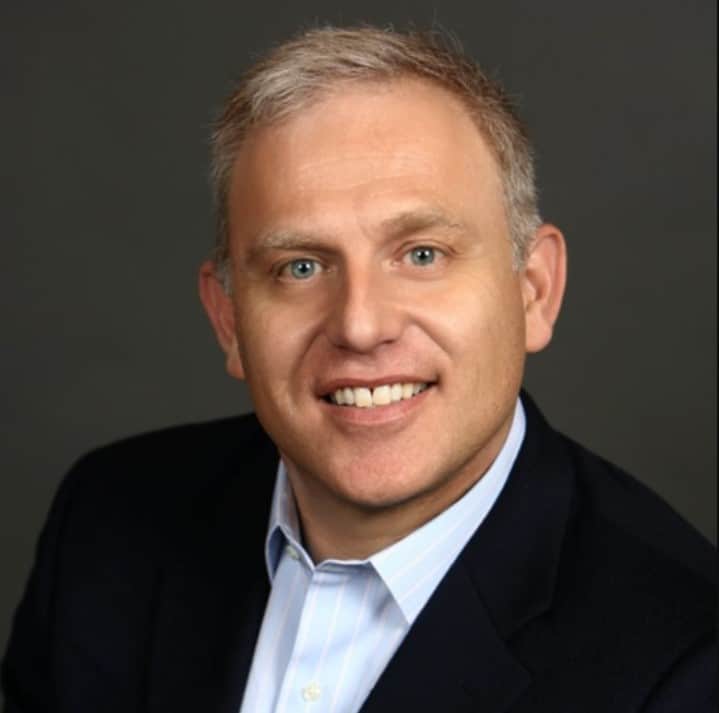 The Sponsorship System (Kafala) Comes to An End-But A Lot Still Remains To Undo
14th March 2021
KSA bans the most abusive aspects of the sponsorship system (Kafala) by allowing foreign workers to freely change jobs (during the contract period with notice) freedom to travel and to take the final exit without the sponsor's permission.
However, workers will still be sponsored to work and live in the kingdom. Employers can no longer hold a worker's passport and if he/she is reported (oftentimes falsely) for absconding may request a transfer of employment and is no longer undocumented and subject to arrest and deportation.
Read Al Jazeera articles Saudi To Removes Worker Restrictions

and the latest Saudi Changes To Kafala System Goes Into Effect.

Now, Women Can Become Accountants In KSA
9th March 2021
The Saudi Organization For Certified Public Accountants (SOCPA) launches a new program to encourage women to train as accountants.
Arab News discusses the launch

KSA Will Make a $3 Billion Investment In Sudan
12th March 2021
Much of the investment will be in aid, but Sudan must share power with the military government.
Reuters article

!
KSA Sends 50 Tons Of Blue Ammonia To Japan In Pilot Project
12th March 2021
Japan wants cleaner, safer fuel sources. So, they bought the first batch of blue ammonia from the kingdom. SABIC makes it by converting hydrocarbons to hydrogen then into ammonia. The resulting carbon dioxide emissions are later used in local production.
Arab News

fully details the deal.
KSA And Malaysia Talk Shop
11th March 2021
KSA's Crown Prince Mohammed Receives The Malaysian Prime Minister Muhyiddin Yassin in Riyadh on Tuesday 9th March and Sign Three Bilateral Agreements.
See what they are at Arab News

.
Higher Crude Prices Is Pushing India To Back Off Buying Saudi Oil And To Look For Cleaner, Cheaper Alternatives
10th March 2021
Read India's Own- The Print

The PIF Negotiates $15 Billion Of Loans From A Group Of 17 International Banks To Spend On General Corporate Purposes On Annual 4 Yearly Renewal Basis
10th March 2021
 The 17 banks are in Asia, the Middle East, Europe, the United Kingdom and the United States.
KFGO tells it all here

.
Saudi Arabia Wants To End Fighting With Yemen But Vows To Protect Its Oil Facilities Against Houthi Attacks.
10th March 2021
Read about Prince Faisal bin Farhan Al Saud's response to the matter

as reported by Reuters.
An In-depth Study Details How KSA's Vehicle Rental Market is Going To Grow To A CAGR of 7.5% during 2020-2026
9th March 2021
Get The Brief for free here at Business Wire (BW)
Saudi Armed Forces Attack Houthis In Yemen
8th March 2021
KSA bombs Yemeni Houthi held capital Sanaa in retaliation for drone attacks in Saudi Aramco Dhahran and Ras Tanura, last night!
Read the full report at AP News

KSA Life To Return To 'Normal' After Total Lifting Of Coronavirus Restrictions
8th March 2021
All restaurants and public places had been lockdown for a month and a half.
See Gulf Business

for more.
Houthi Attacks in KSA (Yesterday) Cause Brent Crude To Jump to $70 Per Barrel
8th March 2021
Get the scoop at CNBC

King's College. London- Online Masters Programs Information Event On 10th March 2021
8th March 2021
Learn Online About King's College, London Masters Programs, entry requirements, the application process, and writing tips for the personal statement.
See King's College Everbrite Events Portal

To Register
Desert Truffles-Chuckle!
7th March 2021
See and buy them at Arab News

Yemeni Based Houthi Terrorist Missiles and Bomb Laden Drones Bomb Saudi Aramco Facilities In Dhahran and Ras Tanura
Evening of 7th March 2021
Some missiles were intercepted! KSA responds by bombing Sanaa, Yemen's capital.
Breaking news at Arab News

& Bloomberg.com

Saudi Military Opens For The Recruitment Of Women For The First Time
7th March 2021
Will they?
Get the report at Arab News

.
Hajj 2021? It's Decision Time!
6th March 2021
Maybe-but with social distancing.
See Antara News

!
The Saudi Kingdom Not Hopeful That International Oil Sales Will Recover, So Keep Cutting Production
5th March 2021
Doubts because of Covid restrictions.
Read Bloomberg

KSA Cuts Oil Production And Barrel Prices Jump More Than $2 to $63 and $66- To A Healthy Level
4th March 2021
KSA Wants to keep production low and prices higher!
See CNBC

KSA Will Ship Gas To Korea (To make Hydrogen) And Ship Back CO2 (To Use as a Refrigerant)
3rd March 2021
Barter?
Reuters

tells it all.
Saudi Aims To Generate 50% Of Its Energy Needs Form Renewables And Pipe The Rest Directly to Europe.
3rd March 2021
KSA the eco warrior nation.
Pipeline Technology Journal reports.
Houthi Rocket Fired From Yemen Falls And Injures Five Civilians In Jazan
2nd March 2021
They are all okay now!
Reuters

Innit?
KSA Fires Patriot Anti Missles At Houthi Rockets Over Riyadh & Four Bomb Laden Drones Targeting The Capital And Jazan
1st March 2021
They do it again on the 7th March in Dhahran and Ras Tanura.
Read ABC News